I will never forget the first meal I ever tried to make as a child…Spinach Pinwheels. I was so proud of myself for wrapping meat around a vegetable! They looked amazing and my family raved about them.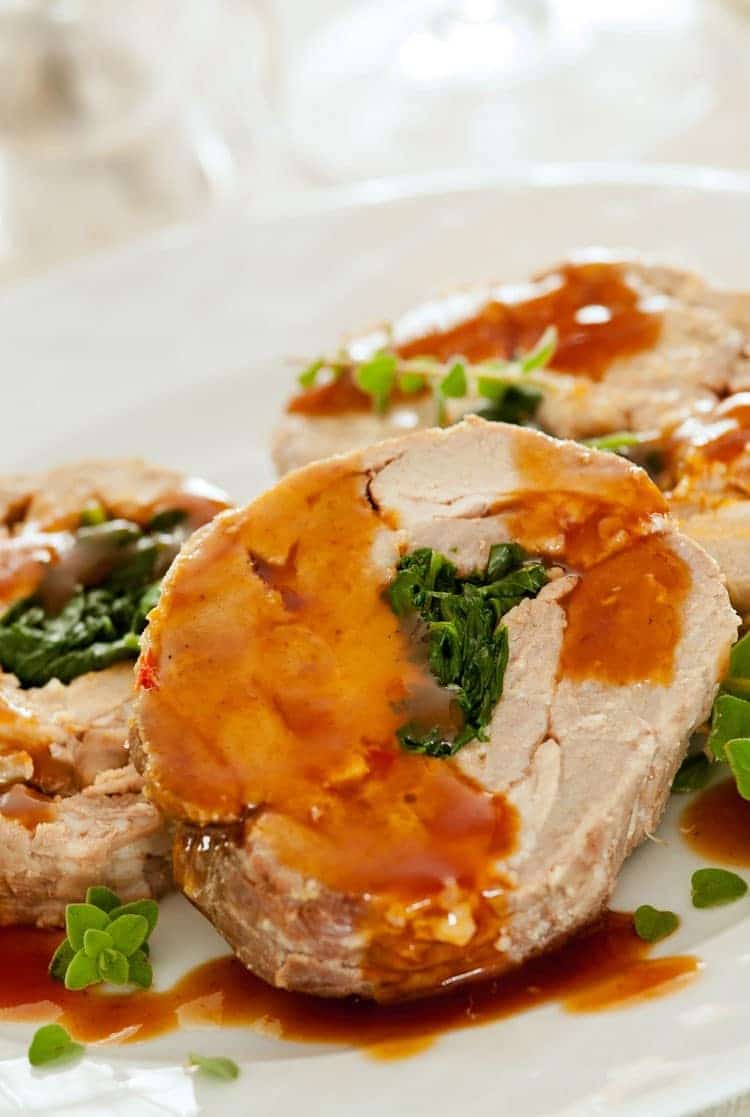 That experience is probably one of the reasons I love to cook to this day, and I love taking on challenges (it doesn't take much to challenge me). Today's challenge was Spinach & Goat Cheese Stuffed Pork Tenderloin.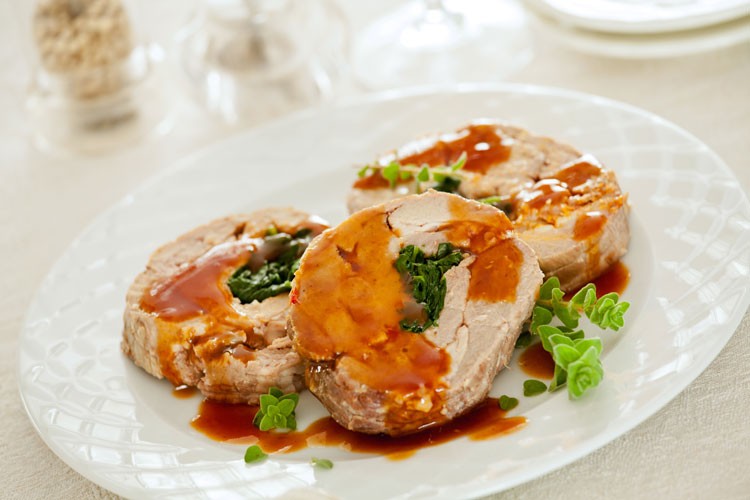 This Spinach & Goat Cheese Stuffed Pork Tenderloin, has to be my favorite recipe so far. Don't get me wrong, I still LOVE pulled pork, but the challenge made this recipe so much more enjoyable when I pulled it out of the oven!
You may be wondering how this could possibly be hard, and honestly it's not for the normal person, but for me, tying a tenderloin together while also trying to hold it together, did prove to be tricky! Thankfully, I managed just fine, and this bad boy looked, smelled, and tasted AMAZING!
Okay, so let's get this party started! Without further ado, here is our newest recipe:
Ingredients
1 Smithfield Peppercorn & Garlic pork tenderloin
1 package frozen spinach, thawed and drained
3 tbsp butter
½ medium sweet onion, diced
1 tsp garlic powder
1 cup bread crumbs
1 container of goat cheese
kitchen twine for rolling and tying tenderloin
Instructions
Preheat the oven to 350
Melt the butter over medium heat in a large pan.
Add onion and drained spinach. Cook until onion is soft then add garlic powder, and bread crumbs. Remove from heat and set aside.
Butterfly your tenderloin
Add a layer of cheese (use the entire container)
Then add the spinach mixture
Roll your tenderloin tightly and secure with twine.
Place on a baking sheet and cook for 45 - 60 minutes
Check temperature with a meat thermometer to make sure the meat is done. (Temp should read 145)
Smithfield tops my list of pork product brands, and trust me--I've tried a lot of them. You seriously won't be disappointed with the quality of pork tenderloin when you get a taste of this recipe.
You May Also Like: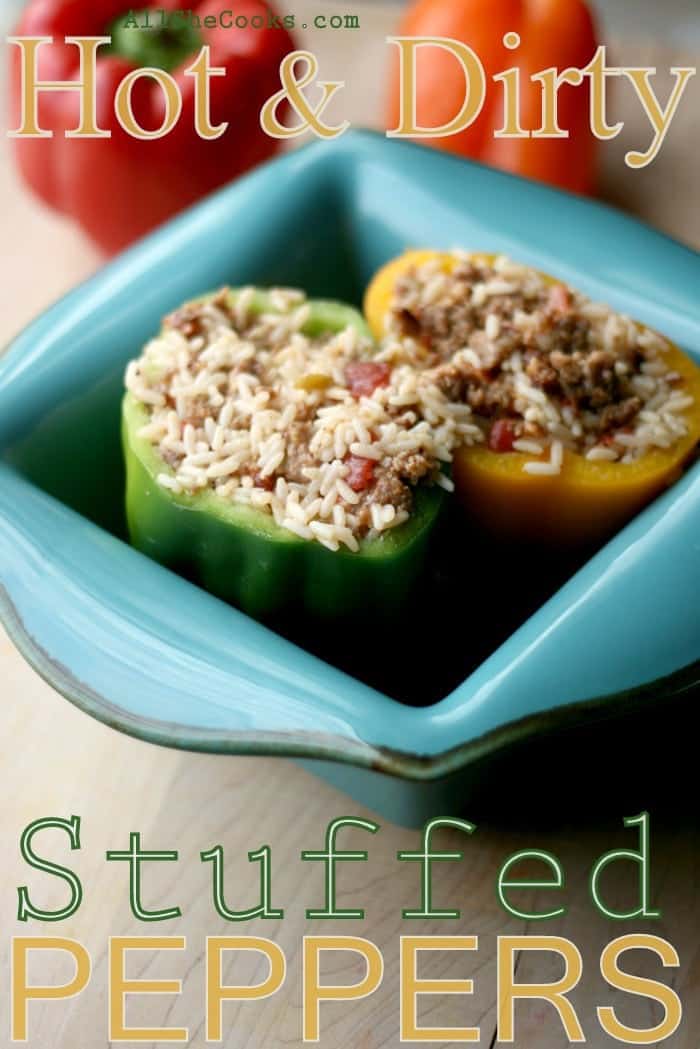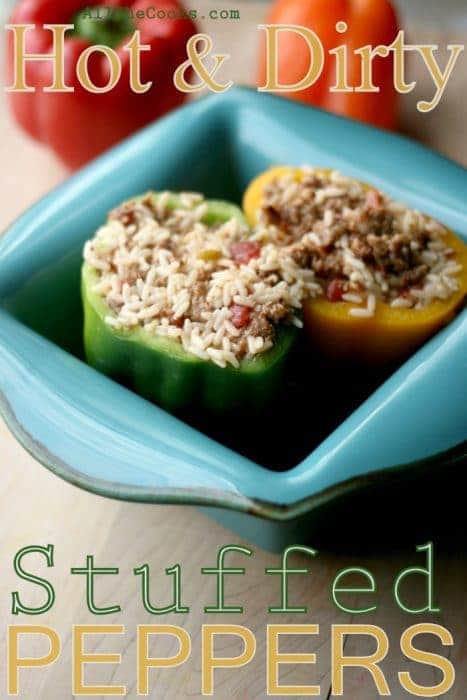 Individual Manicotti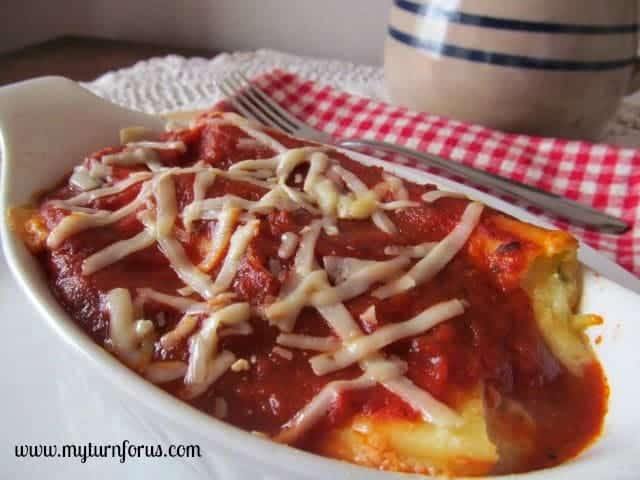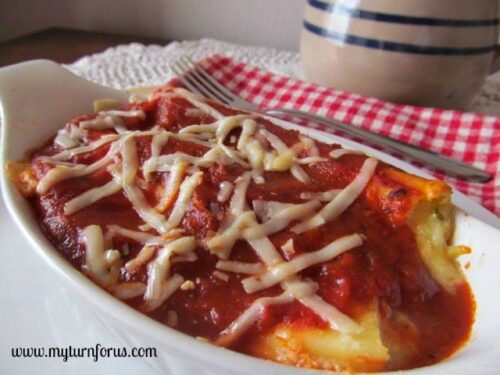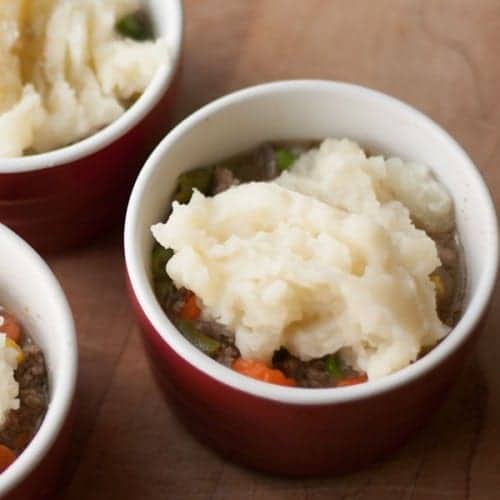 And don't forget dessert: