We all have our favorite soup recipes, and this Split Pea Soup with Sausage ranks high on my husband's list.
For us its always been a toss up between Zuppa Toscana and Poor Man's Soup, a hearty beef and vegetable soup that warms the soul and then some.
That being said, we also love to taste as many soup flavors as we can, so whenever we are out and about at a restaurant offering a soup we haven't tried–well, it's all about the experience. On our recent trip to New York, we had the pleasure of trying Matzo soup for the first time.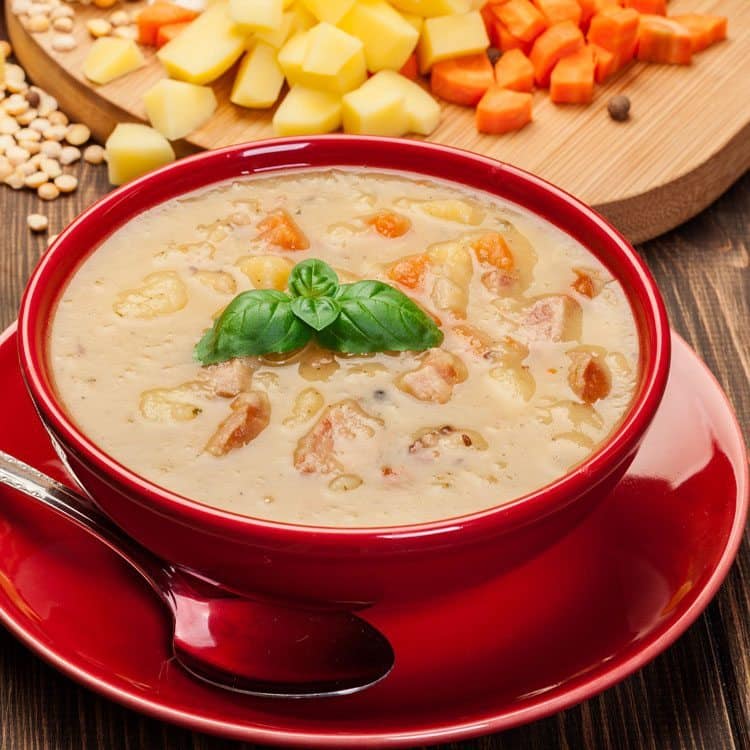 This is such a flavorful soup that is full of good nutrients. You really can't go wrong with it.
Think about this potful of hearty goodness simmering away on your stove on a cold and snowy winter's day. Now that–well, that indeed is perfect soup weather.
Change in seasons means soup weather is here.
Personally, our household could eat soup all year long and not think twice, but for others it is purely a seasonal indulgence.
We're soup people. That probably has a lot to do with the fact that I'm the primary cook for our household and I'm a soup fanatic. So–by default the rest of my family gets to indulge on soup upon soup recipe during the cooler months of the year.
They're quite lucky, don't you think?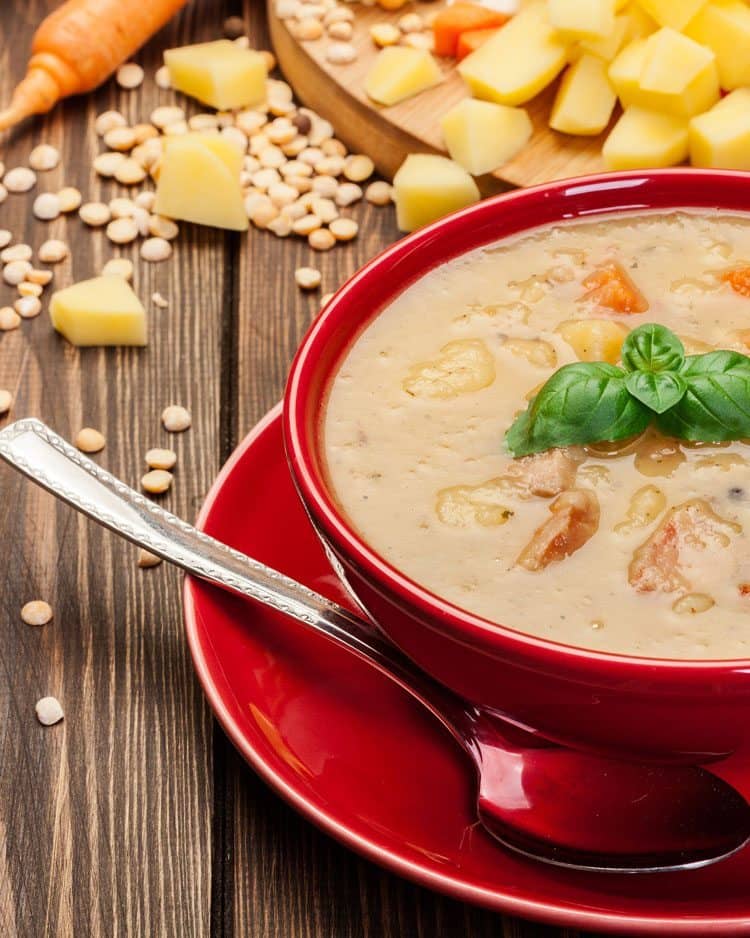 If you love the flavors of split peas, potatoes and sausage–seasoned to perfection, mind you–you will absolutely adore this Split Pea and Sausage Soup.
And all we have left to say about that is enjoy–and, yum!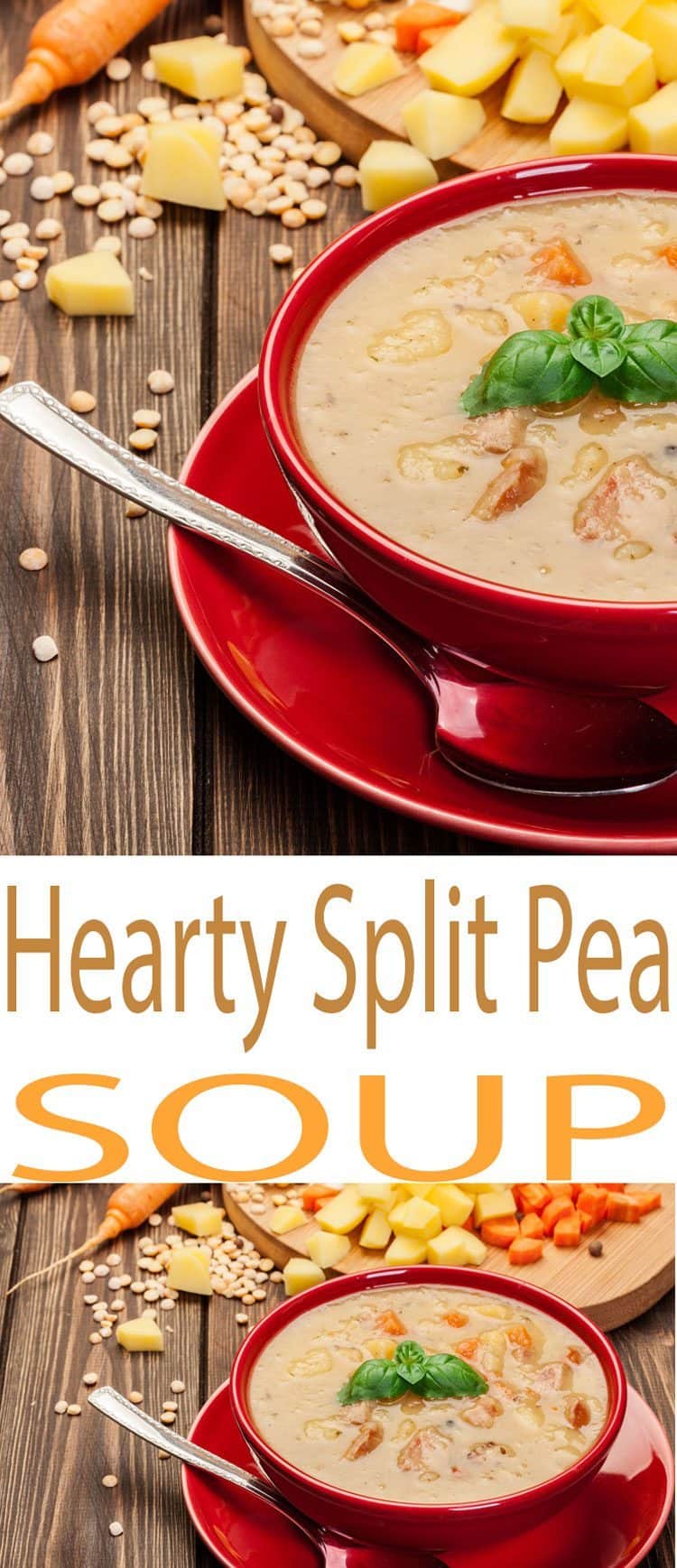 Print
Split Pea Soup with Sausage – Slow Cooker Soup Recipe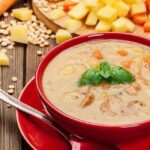 Ingredients
1 pound dried split peas
10 cups water
1 pound smoked sausage of your choice, sliced
5 cubes chicken bouillon
1 1/2 cups chopped carrot
1 cup chopped celery
2 potatoes, peeled and chopped
1/2 teaspoon garlic powder
1/2 teaspoon dried oregano
2 bay leaves
1 onion, chopped
Instructions
In a 5 quart slow cooker, combine the peas, water, sausage, bouillon, carrot, celery, potatoes, garlic powder, oregano, bay leaves, and onion.
Cover, and cook on High for 4 to 5 hours. Remove bay leaves before ladling into bowls.
The following two tabs change content below.
Latest posts by Jessica McCoy (see all)