This post brought to you by Gallo Family Vineyards. All opinions are 100% mine.
I haven't always been a wine connoisseur.  I used to be strictly a Zin girl when I'd order wine with dinner or buy a bottle to enjoy at home.  Then, I happened on Moscato, and I was hooked.  Moscato is light-bodied and fruity, so it is the perfect wine for those just starting to sample wine.
Remember: You must be 21 years or older to drink alcoholic beverages and as always, please remember to drink responsibly
Now that I've inserted our disclaimer, let me tell you about the cocktail I whipped up!  I'm sharing the recipe for my Strawberry Moscato Chiller and it is delicious.  Think, frozen wine cooler with a little kick.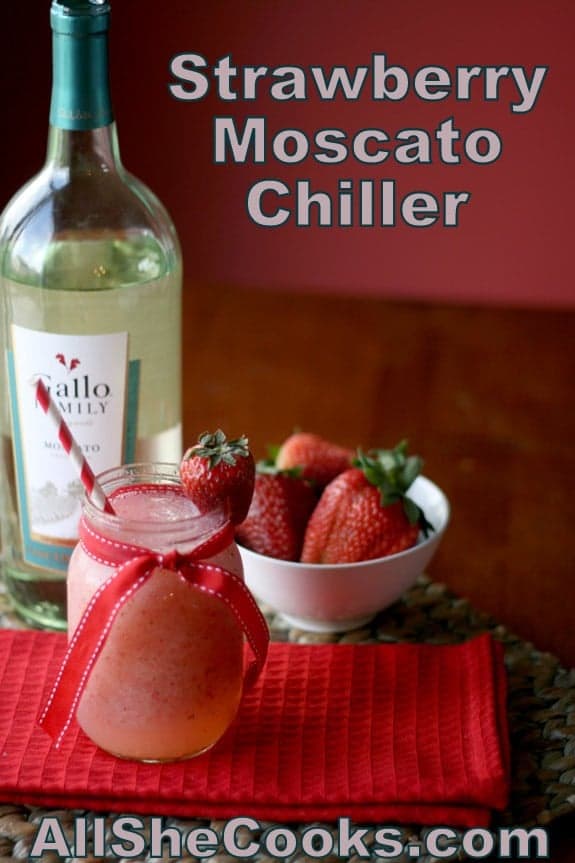 We're celebrating National Mosacto Day on May 9th with the Gallo Family Vineyards Website. Sip your favorite moscato, or blend up our Strawberry Moscato Chiller, and celebrate along with us as we Follow @GalloFamily on Twitter.  National Moscato Day is an annual holiday dedicated to the deliciously sweet wine variety by the same name.
Twitter Party – It's where its at!
Join in the fun with the Gallo Family Vineyards Twitter party: Gallo Family Vineyards National Moscato Day Twitter Party and virtual live toast on May 9th at 7 pm ET / 4pm PT. No invitation needed, just tag #MoscatoDay and @GalloFamily in your posts!
Here are the details:
Date: May 9th, 2014
Time: 7 pm ET / 4 pm PT
Host/CoHost: @copykatrecipes / @ModernDayMoms
Prizes: 5 $100 Visa Gift Cards
Hashtag: #MoscatoDay
Must attend the party to win, winners announced throughout the party.  For more info, here are the Official Rules.
RSVP: http://www.copykat.com/2014/05/02/pina-colada-moscato-wine-cocktail
Strawberry Moscato Chiller Recipe
(Ingredients listed are per serving)
3-4 large strawberries
1 cup ice
1 cup Gallo Moscato wine
1 ounce rum
Directions
Combine all ingredients in blender and process until smooth.  Pour, garnish with a strawberry, and serve.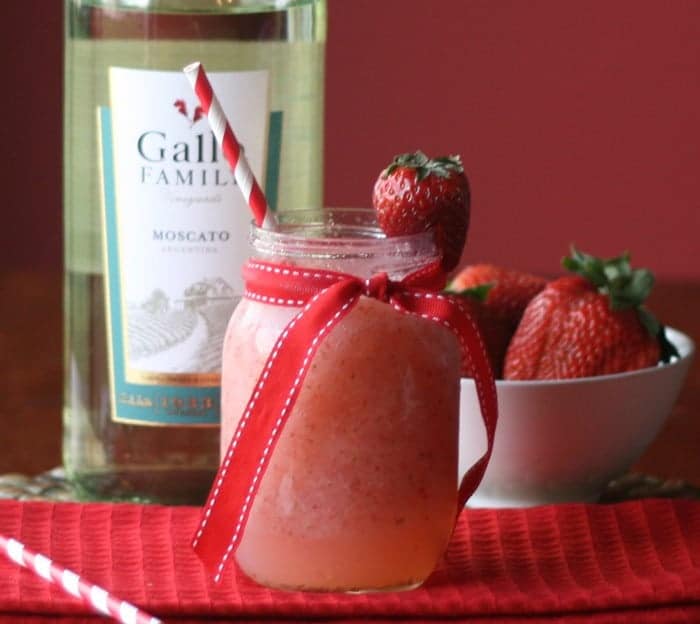 Are you a Moscato lover?  If you enjoy Gallo, you'll want to take part in their efforts to help raise money for Meals on Wheels.  Save your Gallo Family Vineyards corks to help raise up to $50,000 for the Meals on Wheels Association of America.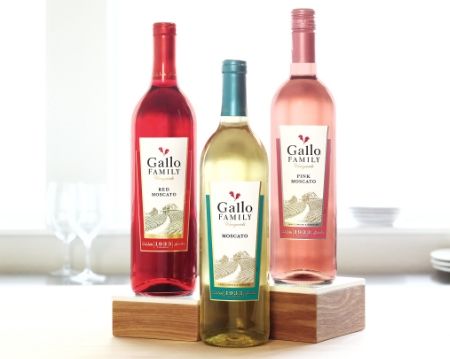 Moscato is one of my absolute favorite kinds of wine.  Give me a glass of Moscato vino and some cheese or veggies to munch on, put in a good movie, and I can kick back and relax.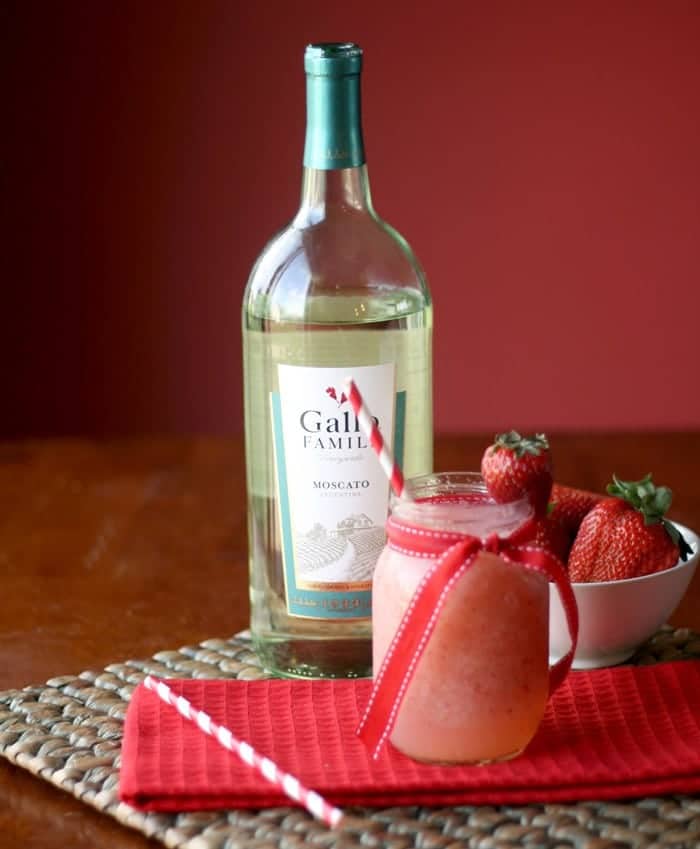 You must be 21 years or older to drink alcoholic beverages and as always, please remember to drink responsibly
The following two tabs change content below.
Latest posts by Jessica McCoy (see all)