Moment of truth.  I'm not sure if you know this about me, but I have a weakness for pizza.  And tacos.
If we're really being honest with each other, I should tell you that I could eat either daily and be happy.  But, I don't.  I try to mix things up and cook a variety of foods, and that's probably why I will never get tired of pizza or tacos.  Makes sense.
Lately my daughter has been begging for me to make Taco Pizza.  She tells me that food is her hobby, so that sums up why I mention her pretty frequently on here.  She taste tests along with me while my teenage son plays computer games.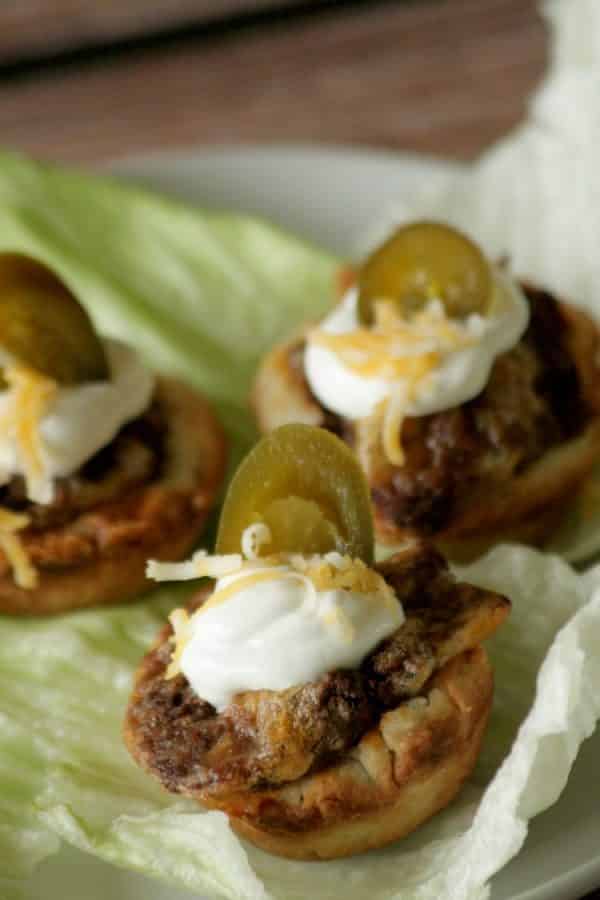 Instead of regular Taco Pizza, we decided to make Taco Pizza Bites.  There is something about bite-size food that is just fun.  Besides being perfect for a party, pizza bites are an ideal way to have a little portion control at dinner.  3-4 Taco Pizza Bites and a salad makes a perfect portion that won't leave you feeling overstuffed.  Which is how I usually am when I'm working on my 3rd piece of pizza.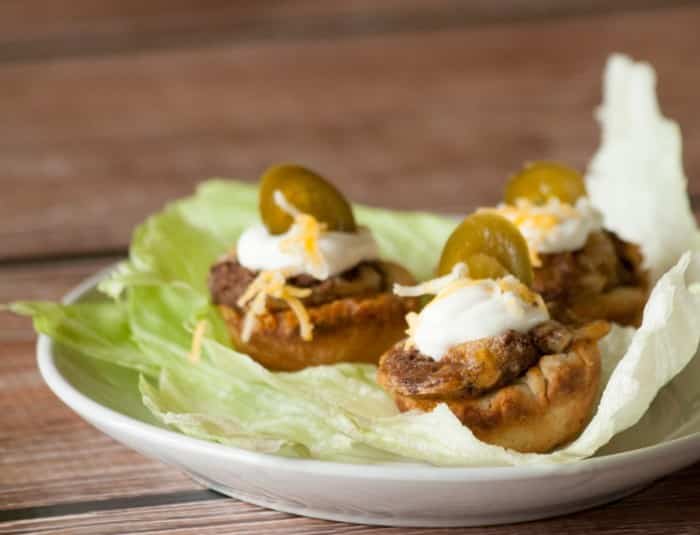 For the crust, I used my trusty pizza dough recipe.  It NEVER fails me.  I absolutely love this pizza dough recipe.  It is the only one I will use.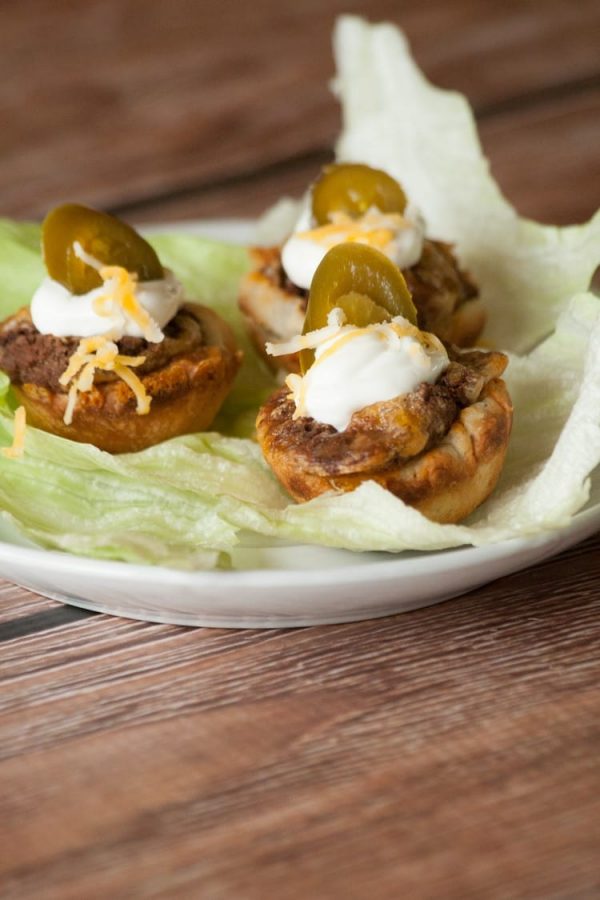 If your house is anything like mine, and you have a crazy after-school schedule and need to feed your kids quickly- this is a great little snack and go meal.  Make the Taco Pizza Bites up ahead of time, and then just toss some in the oven to reheat.  Quick, easy, no-hassle…and most of all, homemade.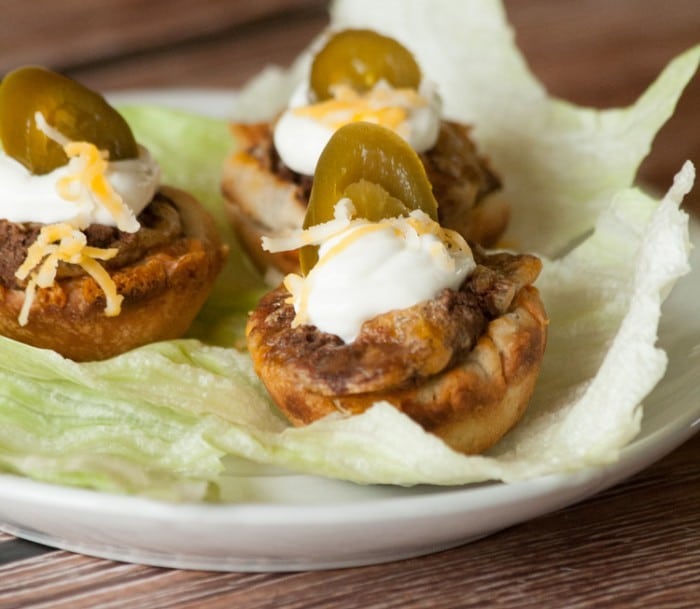 Recipe time, and it is a super easy one.  Because that is how we like it!
Print
Taco Pizza Bites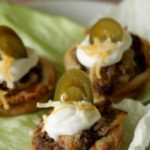 Ingredients
1 recipe pizza dough
14 ounce can of refried beans (we used black beans and threw them in the food processor)
1/2 envelope taco seasoning mix.
Shredded cheese
Jalapenos
Sour cream
Instructions
Using a mini muffin pan, from little cups by pressing pizza dough into each muffin cup. Bake according to pizza dough directions for 5 minutes, to precook the dough. It will rise up some during the initial baking. When you remove the muffin pan, press the pizza dough down again.
Mix refried beans together with half a packet of taco seasoning. Fill each pizza cup with refried beans. Top with a little bit of shredded cheese.
Bake for 10-15 minutes, or until dough is cooked to desired doneness. Top with sour cream and jalapenos and serve.
The following two tabs change content below.
Latest posts by Jessica McCoy (see all)