Our good friends invited us over for dinner the other day. I offered to bring dessert a few hours before we were scheduled to meet them. 'I'll just whip up some cookies, I always keep those ingredients on hand' I thought to myself. A little more time passed and I finally got up to go make those cookies, only to realize we were out of sugar. What kind of woman let's her kitchen run out of sugar? This one, apparently.
Decision time: Run to the store and spend money outside of our weekly budget or brainstorm something up with the ingredients I had on hand? The harder option, of course. I enjoy a good challenge!
So, about an hour before we need to leave to meet our friends I decided on haystacks. I didn't have chocolate almond bark or butterscotch, so why I landed on the decision of haystacks is beyond me. I figured my vanilla almond bark, half empty container of mixed nuts, and chow mein noodles would do the trick. Ohh…what's that in the back of the pantry? Toffee bits! Perfect…toffee nut haystacks. It sounds official already!
Easy to make Toffee Nut Haystacks
I prepped a cookie sheet with wax paper and set it to the side. Then I began by melting down my almond bark. One minute, stir, 30 second increments until melted.
I stirred in the mixed nuts and chow mein noodles, making sure I didn't put so many in that the almond bark wouldn't cover them completely.
Spoon out a tablespoon at a time and drop onto wax paper.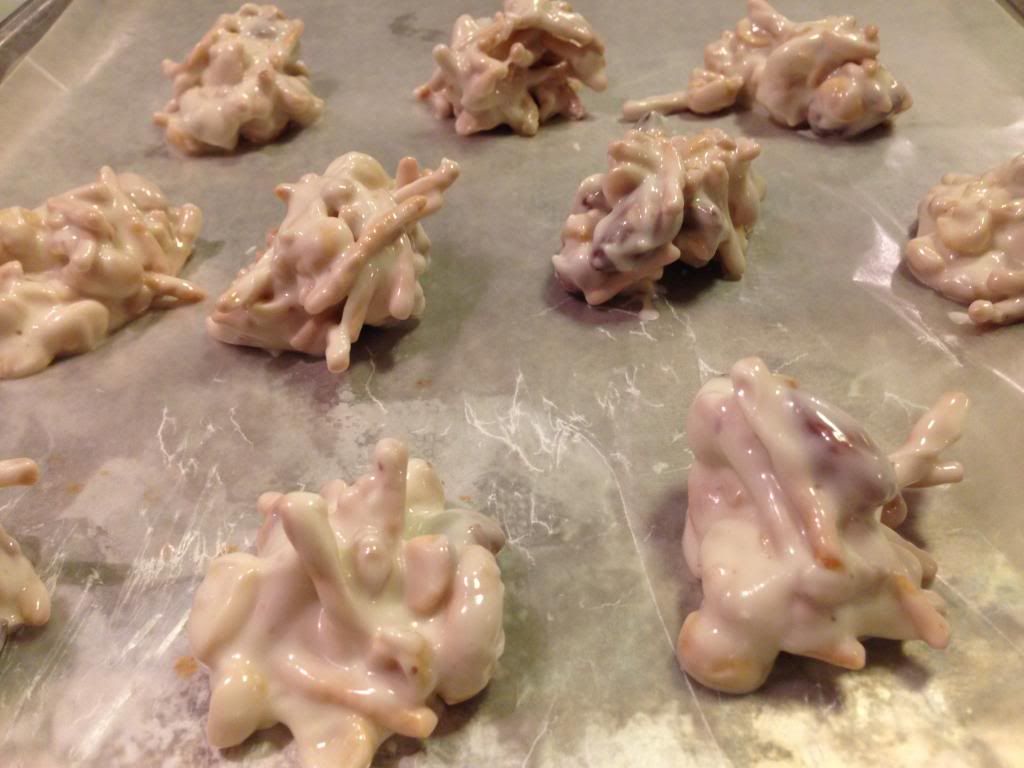 While the almond bark is still wet, top them off with a sprinkle of toffee bits on each one.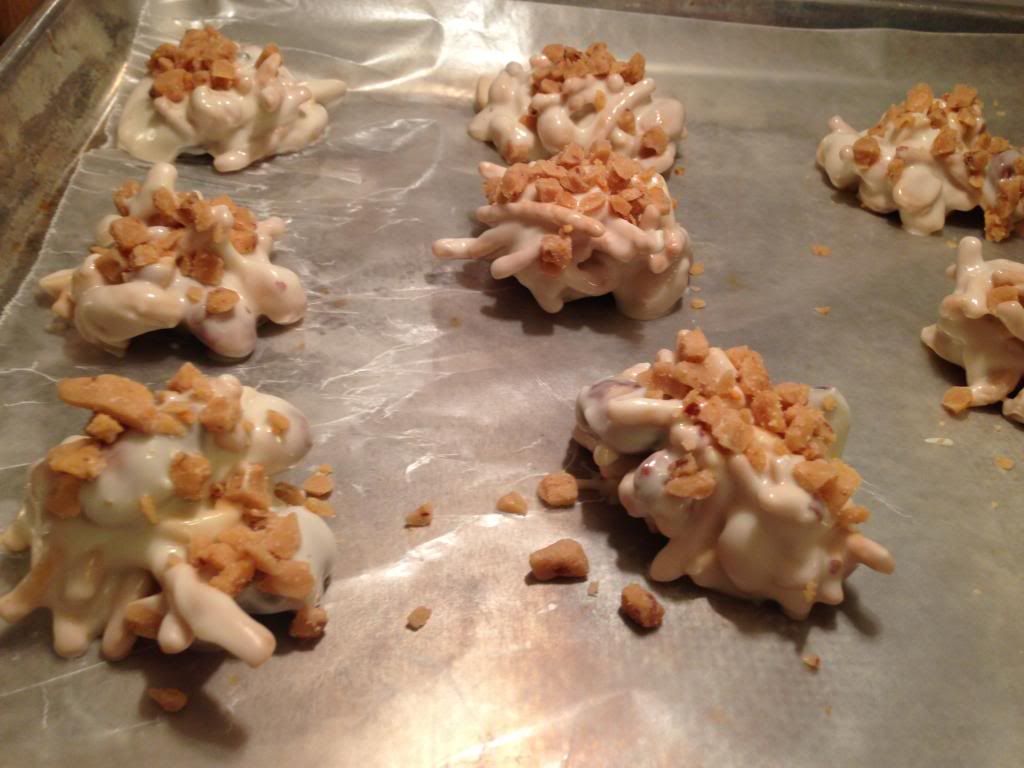 Stick them in the freezer for a few minutes to let the almond bark harden and you're done!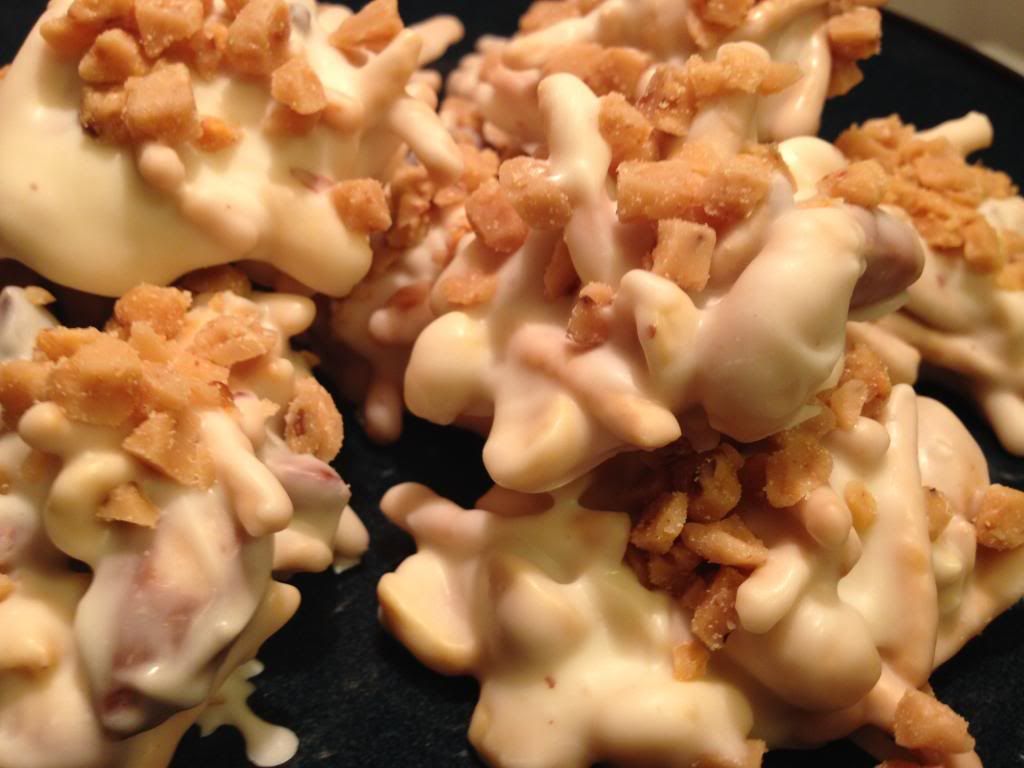 And I must say, they actually turned out very tasty! I'm sure they would pair nicely with a Toffee Nut Latte from Starbucks too! Because we're all looking for excuses to splurge on sugary lattes, right?
Print
Toffee Nut Haystacks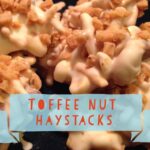 Author:

Cara

Category:

Dessert
Ingredients
24 oz. Vanilla Almond Bark
2 cups Chow Mein Noodles
1 cup Mixed Nuts (salted or unsalted)
12 oz. Toffee Bits
Instructions
Melt almond bark.
Mix chow mein noodles and nuts into almond bark.
Drop tablespoon sized spoonfuls onto wax paper.
Sprinkle toffee bits on top.
Freeze a few minutes until almond bark hardens.
Looking for other yummy treats? Here are a couple more sweets to check out:
The following two tabs change content below.
Latest posts by Jessica McCoy (see all)