This shop has been compensated by Collective Bias, Inc. and its advertiser. All opinions are mine alone.
Get ready to delight in Triple Chocolate Ice Box Cakes, which are the perfect back to school snack.
I hope you're hungry!  You know I love to inspire all of you to replicate super easy yum with a capital YUM recipes right there at home.  This drool-worthy recipe uses some of my favorite ingredients: Cool Whip and JELL-O Pudding Mix.  Treat yourself and indulge… and go ahead and make these large jars into several minis to cut the calories and enjoy just a taste of sweet triple chocolate delight.  Simple snacks recipes that are perfect kid desserts are an A+ in my book.
Triple Chocolate Ice Box Cakes are the perfect snack for back to school.  Spoil your kids with a special treat after school, after all, they deserve it.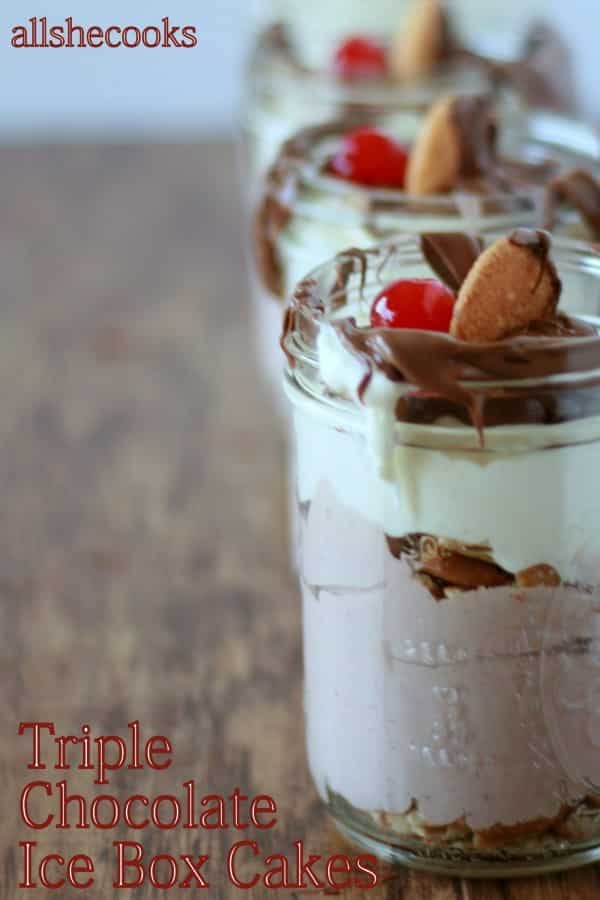 I love hitting a good sale for key ingredients, and shopping at Walmart looking for ingredients to make some recipes for #CollectiveBias paid off.  When I found this coupon for $1.00 off with the purchase of Cool Whip and 2 JELL-O Pudding Mixes that is available while supplies last, I knew the time was ripe to create the recipe for Triple Chocolate Ice Box Cakes that had been floating in around in my head because I love to #AddCoolWhip.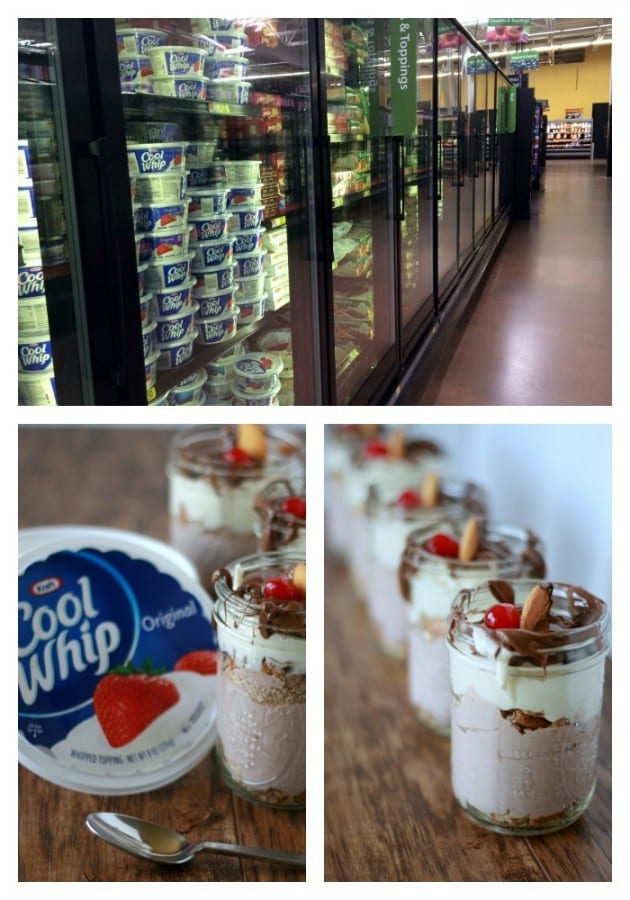 Sometimes a picture can simple say a thousand words, and I have to say that all the glorious chocolate in these pictures speak volumes.  Layers of chocolate: chocolate JELL-O pudding whipped with Cool Whip (double yummy all on its own), white chocolate JELL-O pudding mixed with cream cheese, and melted chocolate chips.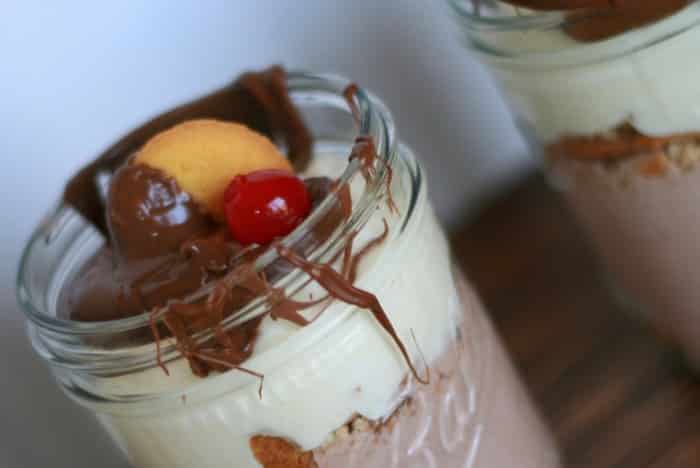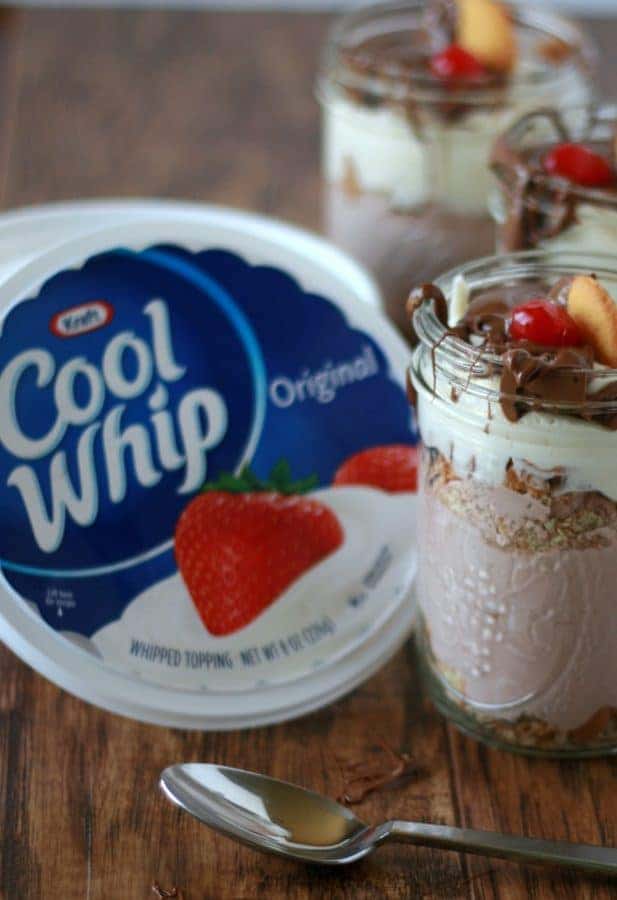 I made this dessert up the day before heading out on vacation to New York City, and I have to say I'm wishing I could have taken some with me!  You can be sure that I'll be whipping up another batch of Triple Chocolate Ice Box Cakes the first day of school as a special treat for my back to school kids.  With one going into high school, there is only so much time left to occasionally spoil them with yummy snacks.  One of the things I love about using Cool-Whip and JELL-O Pudding Mixes is that I'm making a snack using the food group approach.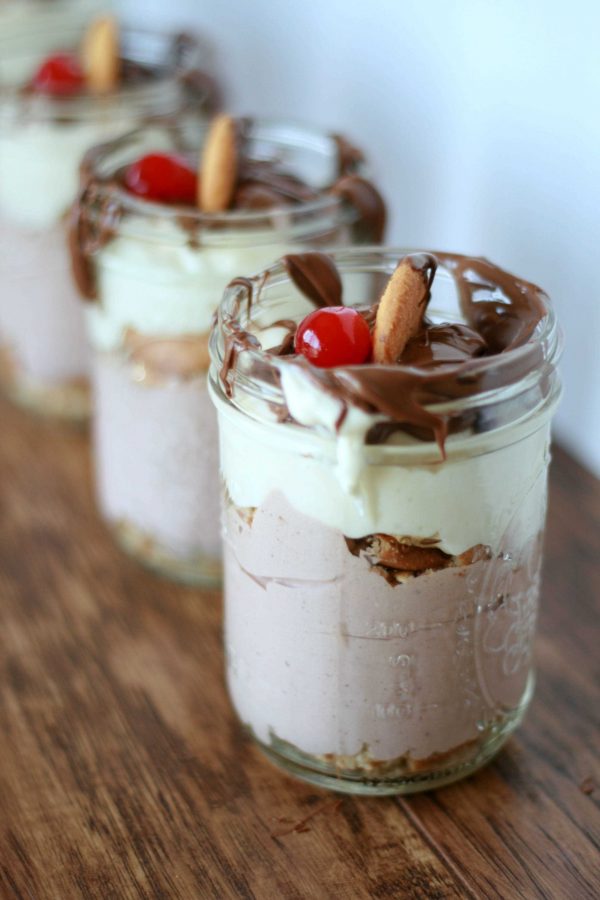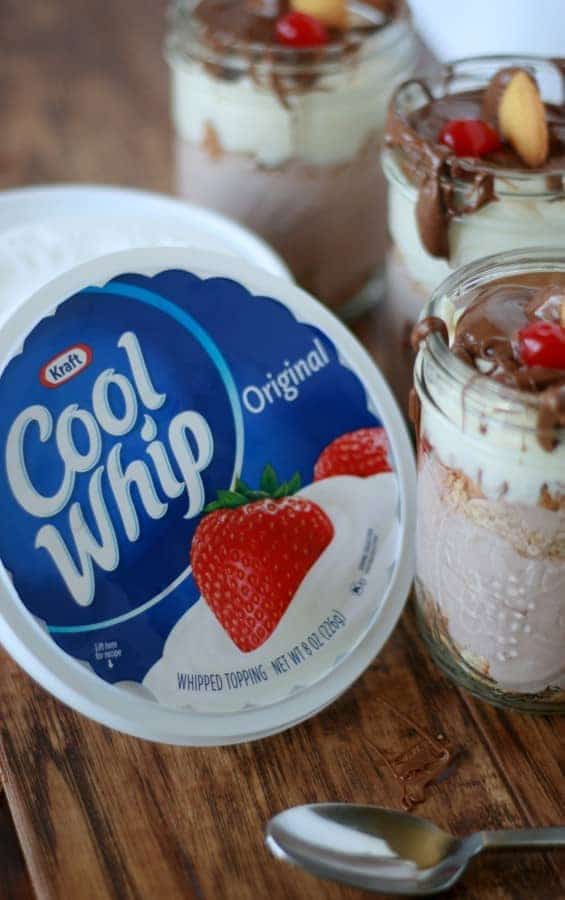 Triple yummy goodness.  That's all there is to say about it.  Make sure to savor the flavor in every bite of this delicious back to school snack concoction because its sure to please your palate.
Print
Triple Chocolate Ice Box Cakes -Quick and Easy Snacks #AddCoolWhip #CollectiveBias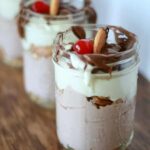 Ingredients
4 cups vanilla wafers, broken up and divided
3.3 oz. JELL-O Pudding Mix- chocolate
8 oz Cool Whip- refrigerate to thaw before use
3 1/2 cups milk, divided
8 oz cream cheese, softened
3.3 oz JELL-O Pudding Mix- white chocolate
1/2 cup chocolate chips, melted
Additional wafers and Maraschino cherries, to garnish.
Instructions
Break up vanilla wafers and use 1/2 of them to make a layer in 5-10 jars (number dependent on size of jar you use).
Mix together chocolate pudding mix and 2 cups of milk, and then add in tub of Cool Whip. Whip together until well mixed and spoon into jars as second layer. Top with remaining broken up vanilla wafers.
Combine softened cream cheese and white chocolate JELL-O mix in blender until well incorporated. Slowly add 1 1/2 cups of milk. After it is mixed together nicely, spoon into jars.
Melt chocolate chips in glass container in microwave by microwaving for 1 minute, stirring, and then microwaving an additional 30 seconds if needed. Spoon or drizzle into jars. Garnish treats with chocolate dipped wafers and cherry.
Looking for more back to school desserts using Cool Whip and JELL-O Pudding Mix?  Try one of these:
Hazelnut Cheesecake Layered Icebox Cake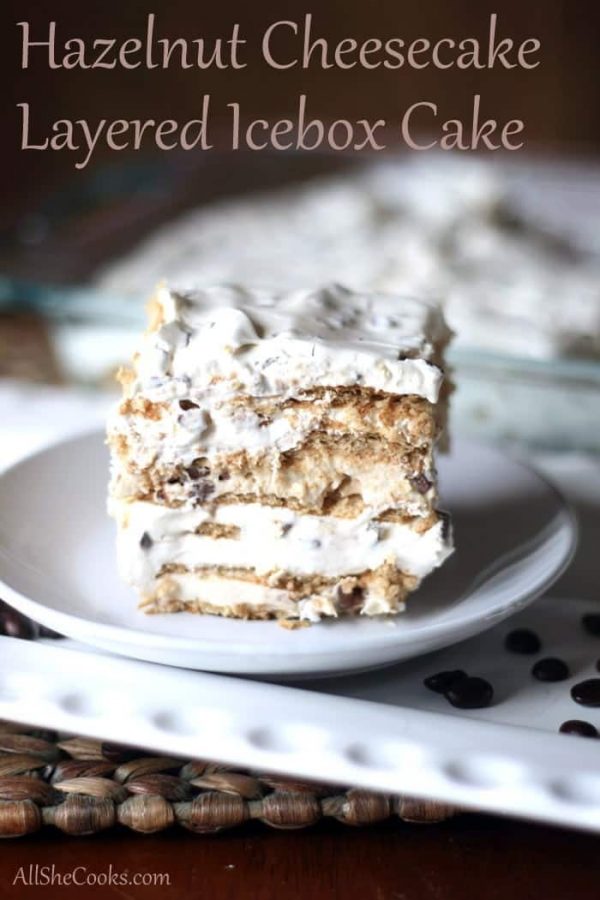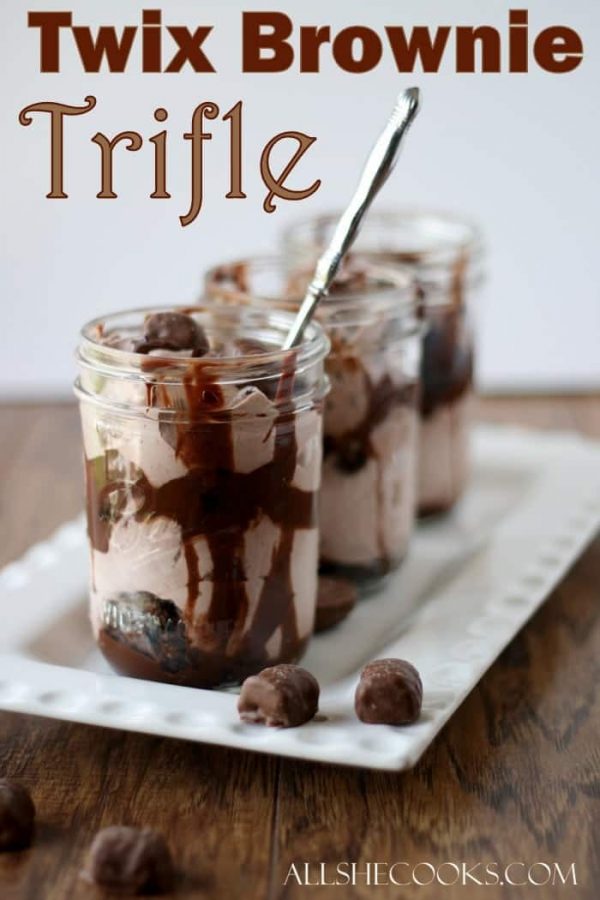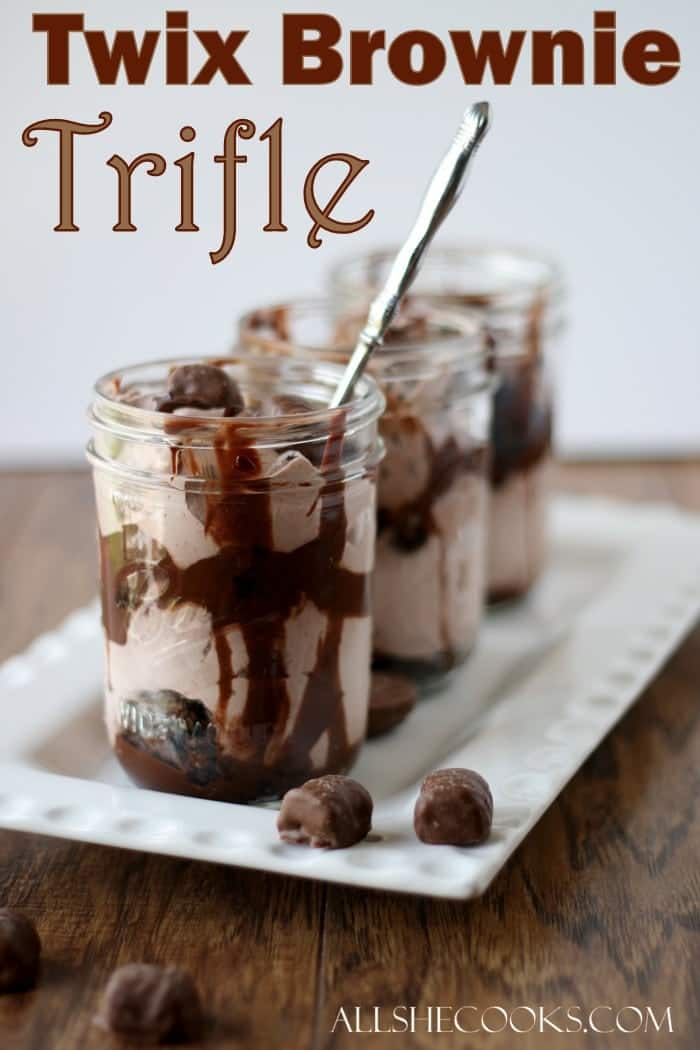 The following two tabs change content below.
Latest posts by Jessica McCoy (see all)