This post brought to you by Butterball Every Day. All opinions are 100% mine.
Want to eat a little bit better? Try this wholesome choice without giving up the taste your family loves! I used Butterball Deli Turkey and Turkey Bacon to make this Gobble, Gobble delicious Turkey, Turkey Bacon California Club Sandwich. Now… that's a rather tasty mouthful!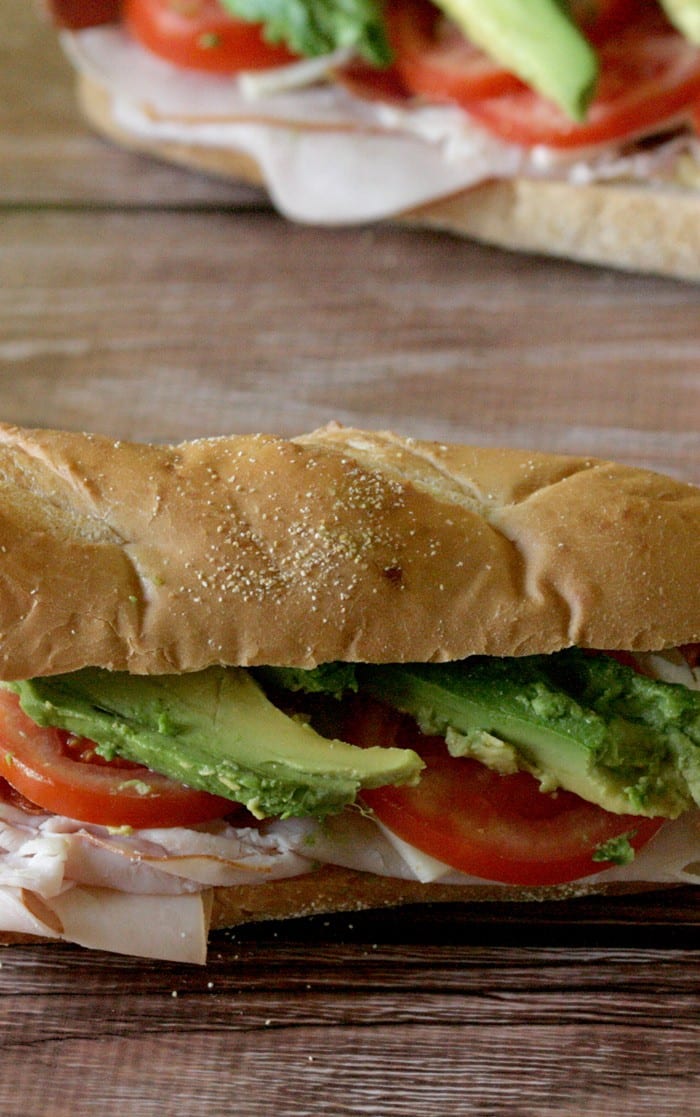 Here's a tip: when making a sub style sandwich- don't scrimp on the bread. Get a nice French loaf, and don't be afraid to scoop out some of the inside of the loaf to make a lighter sandwich. I mean, we already know you're going to load it up with yummy toppings. Make it a manageable bite, and save a few calories, all with that one little trick.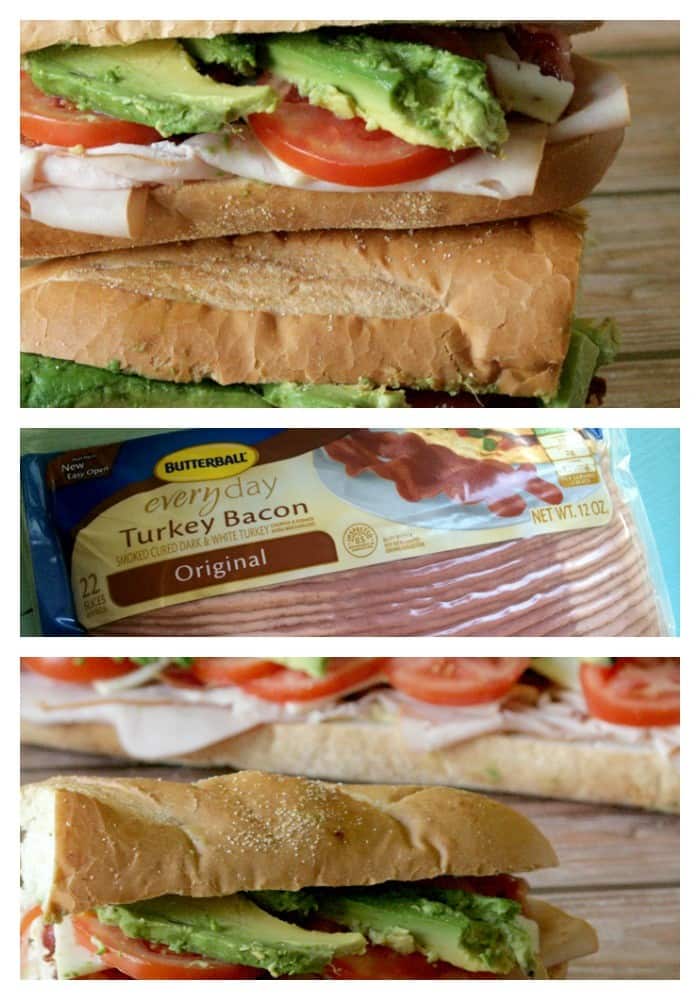 We like fresh food, and this sandwich is packed full of fresh ingredients, including cheese, tomato, avocado, and of course Butterball deli turkey and turkey bacon, this is a must try recipe. Add a little spicy mustard and you're good to go!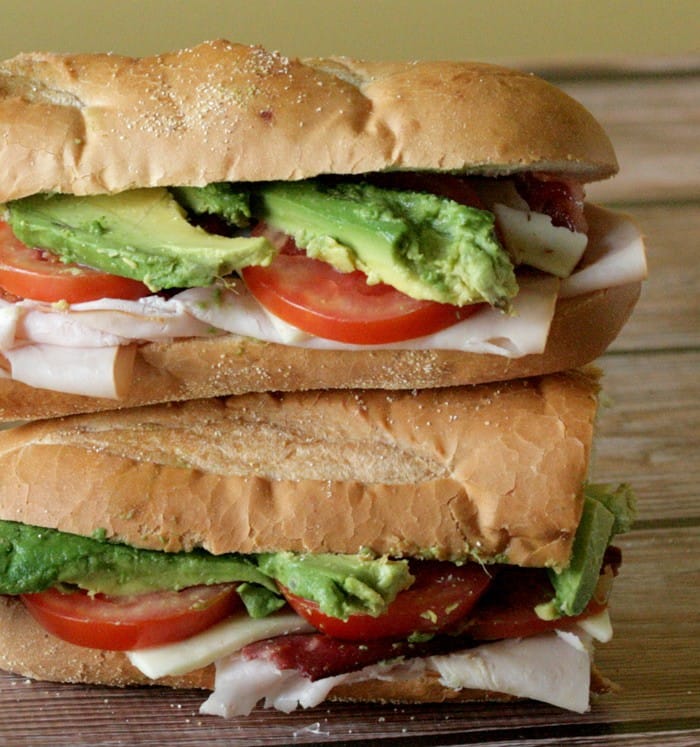 I don't know why I don't make sub sandwiches at home more often. My son was so excited when I said I was making sub sandwiches for dinner, and my daughter… well- she's always asking for turkey bacon!
Looking for more Butterball recipes? And I don't know about you, but I'm always looking for Butterball coupons.