Like the other West Coast destinations I've talked about lately, Vancouver's cuisine is rooted in the diversity of the immigrants that have settled here and the availability of fresh and local fish and vegetables. Whether the people who settled here were French-Canadian, or Japanese, or Chinese, they made their mark.
5 Regional Favorites and Where to Eat 'Em:
Poutine At Belgian Fries:
Poutine is a popular Canadian dish that originated in Quebec. Allegedly a patron asked for a handful of curds on some french fries and the restaurateur exclaimed, "ça va faire une maudite poutine" ("it will make a damn mess"). Gravy was said to be added to keep the fries warm longer. There are many variations, with toppings such as sausage, chicken, bacon, or smoked meat. Poutine is so popular in Vancouver that it can even be found in fast food restaurants like McDonald's.
Belgian Fries serves up their poutine with a variety of toppings. Try the sunny-side up poutine, with bacon and a sunny-side egg on top. Or Maybe you want chili, or chicken kabob, or beefsteak. Or maybe vegetarian with mushroom and red-peppers.
Izakaya at Hapa Izakaya:
Izakaya can be likened to tapas. These Japanese pubs serve up dainty dishes of food along with your drinks. Typical foods include gyoza, grilled meat on skewers, sashimi, and tofu dishes like Hiyayakko and agedofu.
Lea and Justin Ault introduced izakaya to Vancouver when they opened Hapa Izakaya in 2003 and set the standard for a host of other pubs that followed. Here you can enjoy such modern Japanese dishes such as Tuna Carpaccio, thinly sliced Ahi tuna with yuzu dressing or Tuna Avocado Salsa Dip, chopped Ahi tuna with avocado, tomato, and plantain chips. Or maybe you'd prefer something more traditional like Yaki Udon, thick udon noodles with stir-fried chicken and vegetables or Kinoko Ishi-Yaki, rice with mixed mushrooms and iwanori, served in a hot stone bowl.
And check out these tapas, how about a Halibut Taco, halibut tempura with house made bacon bits, shoestring potatoes and roasted jalapeño tartar sauce; wrapped in a flour tortilla, or the more traditional Ika, grilled squid with sake soy garlic marinade.
Whether you like a fusion twist or traditional Japanese food, Hapa Izakaya has something for you.
Hot Dogs at Japadog:
Japadog was started in 2005 by an ambitious Japanese couple with limited funds who emigrated from Japan to Canada. Noriki Tamura and his wife specialize in hot dogs that include variants of Japanese-style food like okonomiyaki (a Japanese savoury pancake), yakisoba (fried noodles), teriyaki, and tonkatsu ( a breaded, deep-fried pork cutlet).
Items on the menu include such diverse hot dogs as the terimayo (pictured above) Japadog's signature hot dog with teriyaki sauce, mayo and seawood to the yakisoba which is topped with Japanese noodles.
Japadog is so popular that they now have numerous food trucks, as well as a sit down restaurant, and they've expanded into Los Angeles.
Pacific Northwest Seafood at Blue Water Cafe and Raw Bar:
Blue Water Cafe serves only the freshest and most sustainable wild coastal species, showcasing local fin and shell fish. All their seafood is delivered to the kitchen daily and only the absolute freshest, exceptional quality fish and shellfish are selected.
At the raw bar you can enjoy such delicacies as the Tuna Goma-ae plate, albacore tuna marinated with sesame seeds and soy. Or perhaps you'd prefer nigiri (individual sushi) or sashimi? Or maybe a sushi roll made with local wild sockeye, avocado and cucumber?
Not in the mood for the raw bar? Blue Water Cafe is known for the best miso glazed sablefish in Vancouver, a dish which might be the closest the city has a signature dish. Blue Water Cafe's comes with baby bok choy, edamame, quinoa and shiitake mushrooms.
Chinese Food at Peaceful Restaurant:
The Chinese buffet had its origins in early Gastown, Vancouver, c.1870. This serving setup came out of the practice of the many Scandinavians working in the woods and mills around the shantytown getting the Chinese cook to put out a steam table on a sideboard. You know a city where Chinese buffet originated has to have lots of options when it comes to Chinese restaurants.
Peaceful Restaurant consistently tops The Best Chinese Restaurants in Vancouver lists. Their menus are based on popular northern Chinese dishes, such as Kung Pao Chicken, Xi'an White Lamb Stew, Mandarin Wonton Soup, Sichuan Broth Braised Fish, and Sichuan Thousand Chilli Chicken. They also offer varieties of Chinese Dimsum made in house, such as beef rolls, dumplings, Xiao-Long Bao Steamed Buns, pan-fried pork buns, and potato rolls.
Chinese noodles are freshly handmade in house, including Hand Pulled Chinese Noodles, knife-sliced noodles (Peel Noodles, blade-shaved noodles, or Knife-Cut Noodles), for example, Dan-Dan Noodles, Shan-xi Sauce Noodles, Xi'an Cold Steamed Noodles, Lan-zhou Beef Soup Noodles, and Sizzled Hot-Chilli Noodles.
You may also like:
HOMEMADE FRENCH FRIES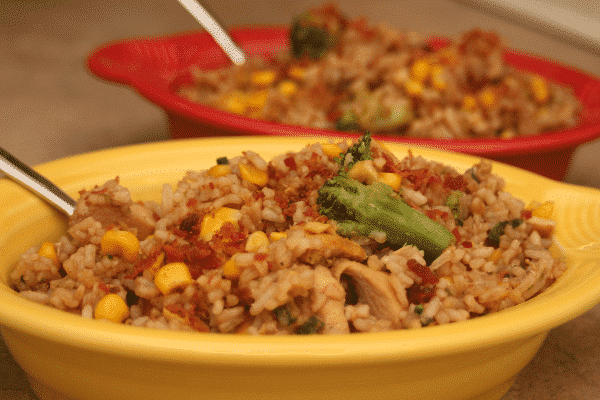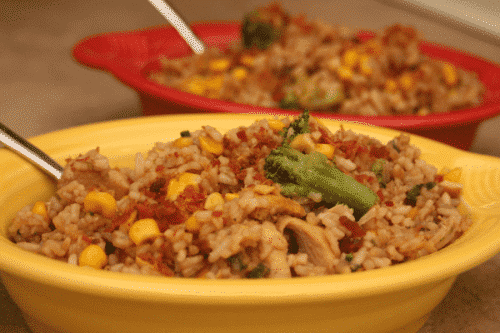 And don't forget to check out these other West Coast destinations: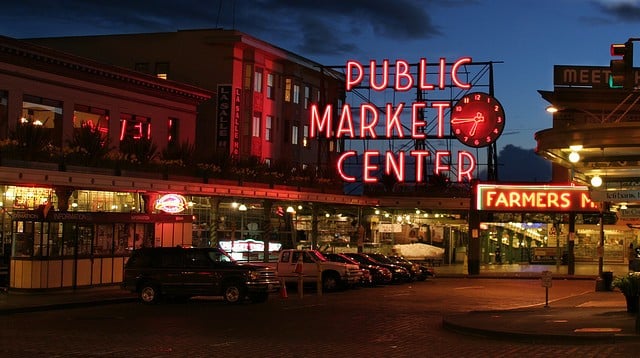 To enable screen reader support, press shortcut Ctrl+Alt+Z. To learn about keyboard shortcuts, press shortcut Ctrl+slash.