This post brought to you by ALO Drink. All opinions are 100% mine.
Enjoy the flavors of summer with a Watermelon Cherry Rum Cocktail. This cocktail has an added kick: Watermelon ALO Drink. Add a few other ingredients, and you'll be sipping on a perfect summer cocktail.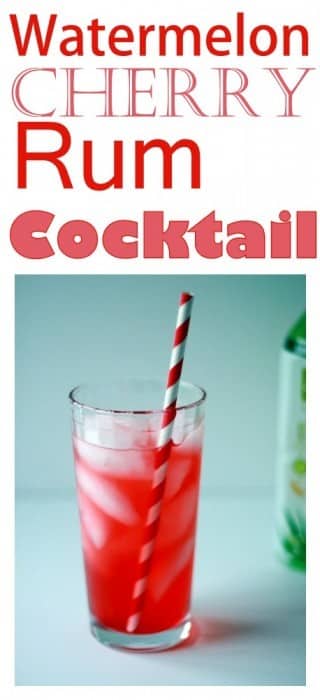 I'm sure you've heard of aloe vera, but have you heard of the benefits of drinking aloe vera juice and it's pulp? Its nutritious, delicious, gluten and fat free, and is hand filleted straight from the aloe leaf. ALO Drink is the first aloe vera drink to receive the Non-GMO Project Verification, so you know it has high standards. There's a good reason why the organically farmed ALO Drink is the the #1 ready-to-drink aloe vera beverage in U.S. grocery stores.
If you're not a fan of Watermelon, you can mix up a variety of other flavored cocktails while still getting the benefits of aloe vera juice. There are 9 flavors of ALO original, 3 flavors for ALO light, and 2 flavors of Coco Exposed. ALO has a naturally light taste that is delicious on its own. Mix it together with your favorite liquor and you're set.
ALO Facebook is having a Giveaway (for US residence only), called ALOVE. A winner will be selected every weekday until July 11th, 2014 in this photo contest! The prize package is a sampler pack of all of the current ALO Drink varieties, so they can try each one. If you haven't tried ALO Drink before, you can still enter the contest. Simply get creative and write down reasons why you'd like to sample ALO onto a piece of paper and take a snapshot. Make sure you enter the ALO Contest!
Want to hear some new tunes? Each bottle of ALO Drink has a QR code for a specific song that was made specifically for that drink variety. I love getting a little something extra when making a purchase. Don't you?
The ALO Website is a wealth of information if you'd like to learn more about ALO Drink or aloe vera juice and its benefits.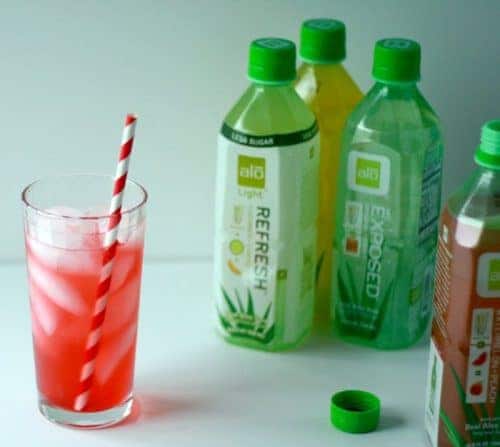 Print
Watermelon Cherry Rum Cocktail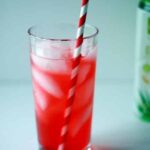 Ingredients
3 ounces Watermelon ALO juice
1 ounce Rum
Splash Maraschino cherry syrup
Ice
Instructions
Fill cup with ice. Pour other ingredients, stir and serve.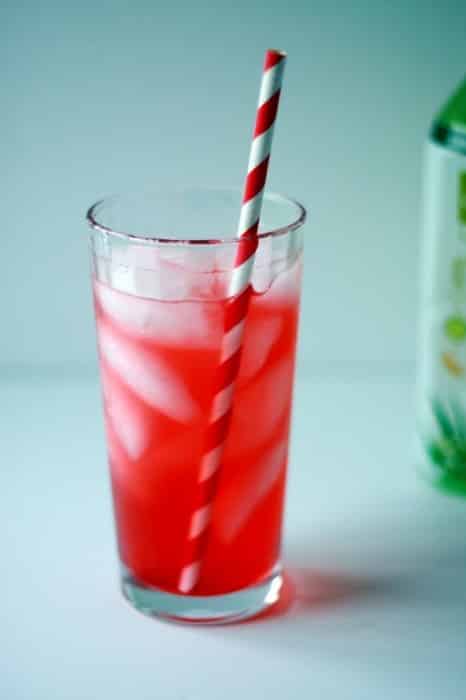 Follow along with ALO on Facebook, Twitter, Instagram, and Youtube
The following two tabs change content below.
Latest posts by Jessica McCoy (see all)