We don't want you to deny yourself some flavorful dessert especially after a tasty meal! So, here's a perfect dessert for all of us. The Weight Watchers peach cobbler is perfect for satisfying your next sweets craving while on a Weight Watchers diet plan.
If you have the points to spare, add a small scoop of vanilla ice cream and savor that indulgent flavor!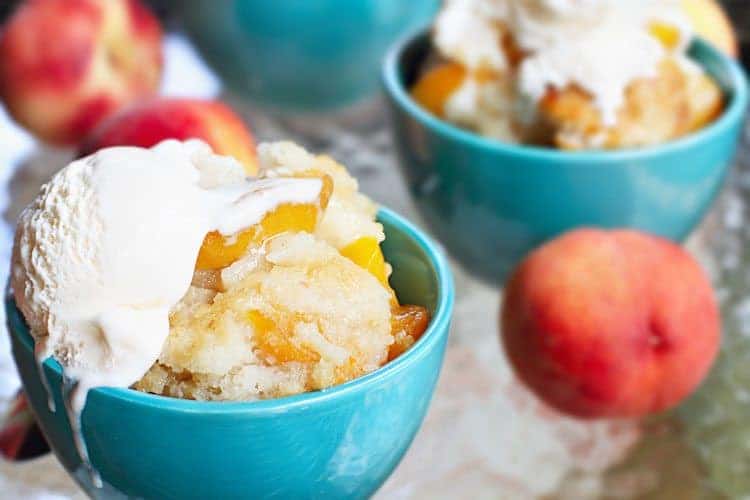 Perfect Dessert after a Summertime Meal
We want to savor the flavors of summer and we prefer to think that we all have a sweet tooth buried somewhere within us. So it's always a great idea to serve up some sliced fresh peaches cooking away with butter (flavored cooking spray, that is) and spices, right?
It relives the taste of summer but whatever the season, this homey dessert is always irresistible after that traditional baked Grilled Pork Ribs meal. Well in fact, it's perfect after any meal, like our yummy Chicken Salad or Grilled Chicken Halves. Yum!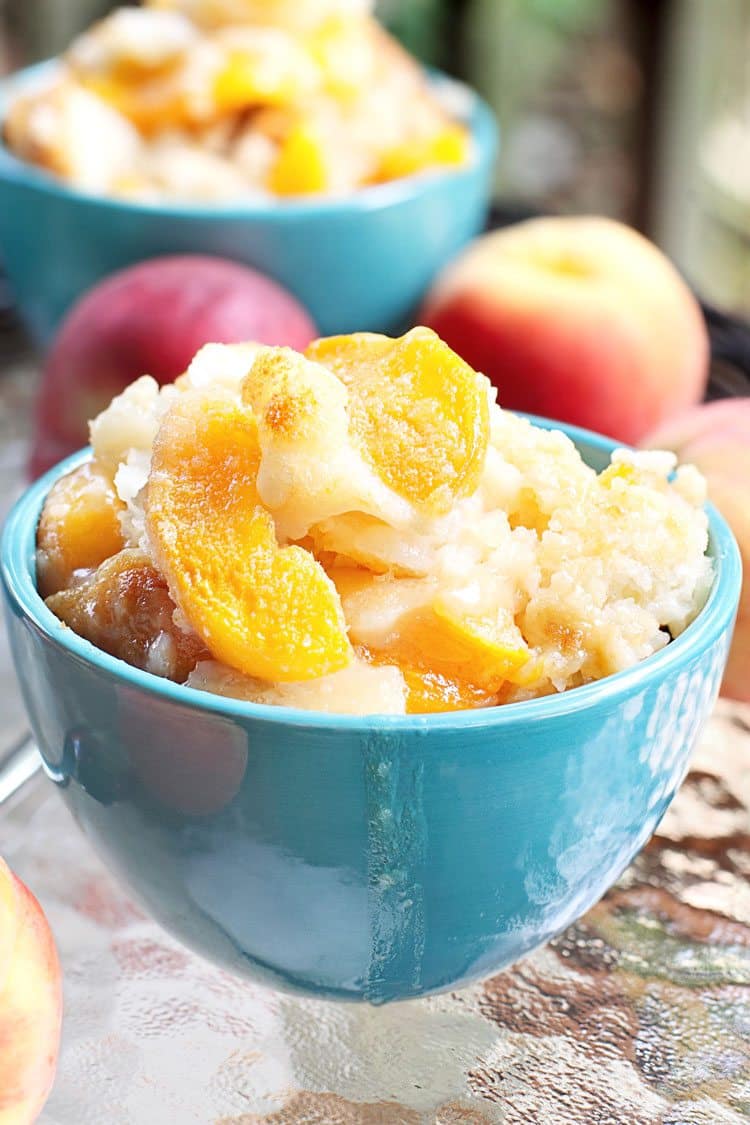 This warm-weather dessert may be seasonal, but you can always serve it anytime of year.
You might also some of the recipes we found in these Weight Watchers cookbooks: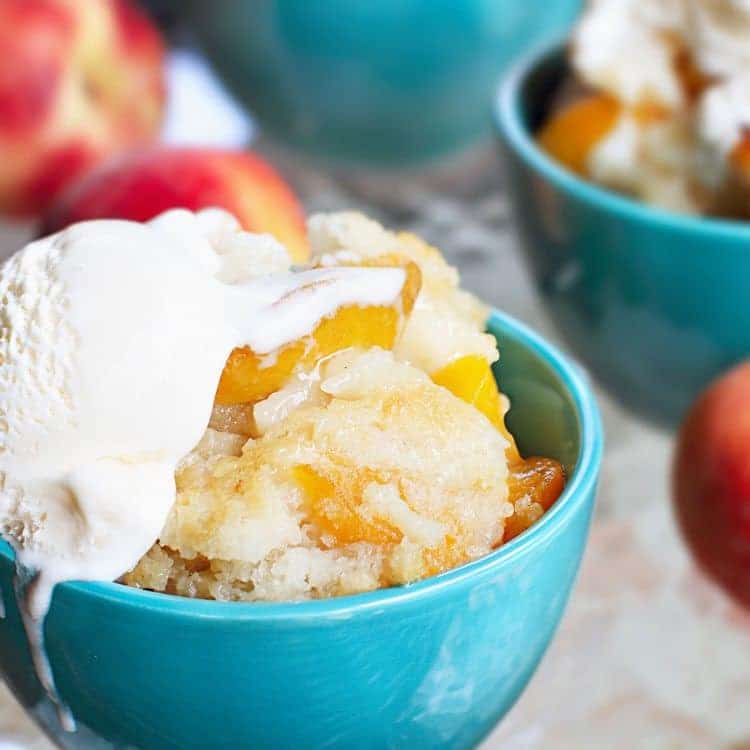 Planning to host a backyard barbecue? This is always one of the perfect ways to end to a summer meal. We can reassure you that this watchers peach cobbler recipe will ensure your cookout ends on a sweet note.
Print
Weight Watchers Peach Cobbler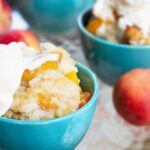 Ingredients
1 cup self rising flour
1 cup skim milk
1 cup Splenda
1 can peaches in own juice
Dash cinnamon
Butter flavored cooking spray
Instructions
Mix first 3, fold in peaches, pour into greased (spray with cooking spray) dish and then give a light spray of cooking spray on top.
Add a dash of cinnamon.
Bake in 375 degree oven for 30-35 minutes or until golden brown.
6 servings, 2 POINTS each

The following two tabs change content below.
Latest posts by Jessica McCoy (see all)