If you've never made ganache, you're seriously missing out. And, I'm here to tell you that it really isn't hard to make at all. In all seriousness, I've never been a gourmet chef. Far from it. My kitchen successes have been hit and miss. We have a ton of chocolate concoctions like the Hot Peanut Butter Fudge Sauce and Chocolate Chocolate Waffles that I made a couple weeks ago.
Chocolate Ganache... oh it can be served up so many ways:
Glazed
Whipped
Piped
Ever see those extraordinarily decadent cheesecakes or cakes with a layer of oh so smooth chocolate that looks like you could just dive right into it? That's your glaze, like in the photos on this page. And let me tell you... you really can't go wrong with this sweet indulgent variety of frosting. We all need a little frosting in our lives, right? Or, as Matthew McConaughey said in How to Lose a Guy in Ten Days, 'Frost yourself'. Now... I know they weren't talking about chocolate there, but come on!
Chocolate Ganache Recipe
Recipe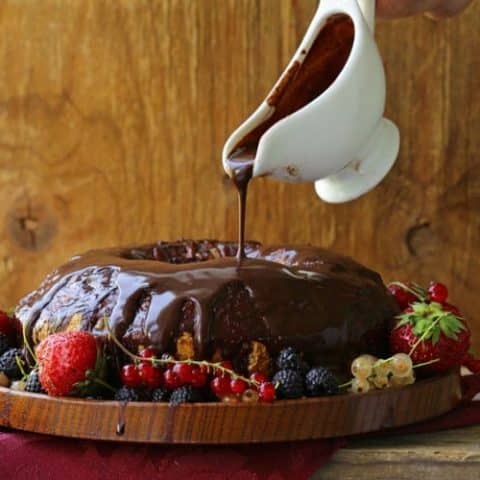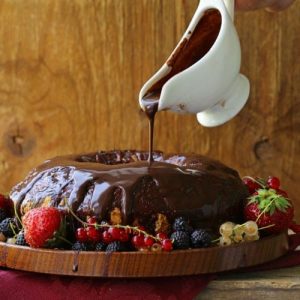 Whipped Chocolate Ganache
Rich and silky chocolate ganache whipped; made perfect for all chocolate lvoers!
Instructions
Heat cream on stove and bring to a boil, stirring continuously.

When it reaches a boil, add chocolate chips and stir until melted and smooth. It will thicken up a little as you stir.

Remove from heat to let cool.
If making whipped chocolate ganache:
Place ganache in the refrigerator to let it cool through. You will also want to put your metal mixing bowl and beater in the refrigerator to chill.

Once cool, place the chocolate ganache in a cold mixing bowl and mix on high for about five minutes or until whipped to a nice thickness. Your dark chocolate ganache will now be a lighter brown. Use this whipped chocolate ganache for frosting or a filling.
Nutrition
Calories:
34
kcal
Carbohydrates:
1
g
Protein:
1
g
Fat:
4
g
Saturated Fat:
2
g
Cholesterol:
14
mg
Sodium:
4
mg
Potassium:
7
mg
Sugar:
1
g
Vitamin A:
146
IU
Vitamin C:
1
mg
Calcium:
6
mg