This post brought to you by Atlantic Luggage. The content and opinions expressed below are that of All She Cooks.
Snazzy and stylish. Isn't that how we all want people to see us while we're traveling? Okay… so maybe not–but you have to agree that there is definite credence in wanting to glide through the airport with an air of, shall we say…grace? No more twisted up bag attached to wheeled bag… no more tripped over luggage…just simplistic, idealistic happenstance of smooth travel. That's all we really want.
Well, and to Enter to win a family trip to NYC or San Diego. (See details on that below.)
Because- family trips to NYC (and San Diego too, I'm sure) are SO much fun!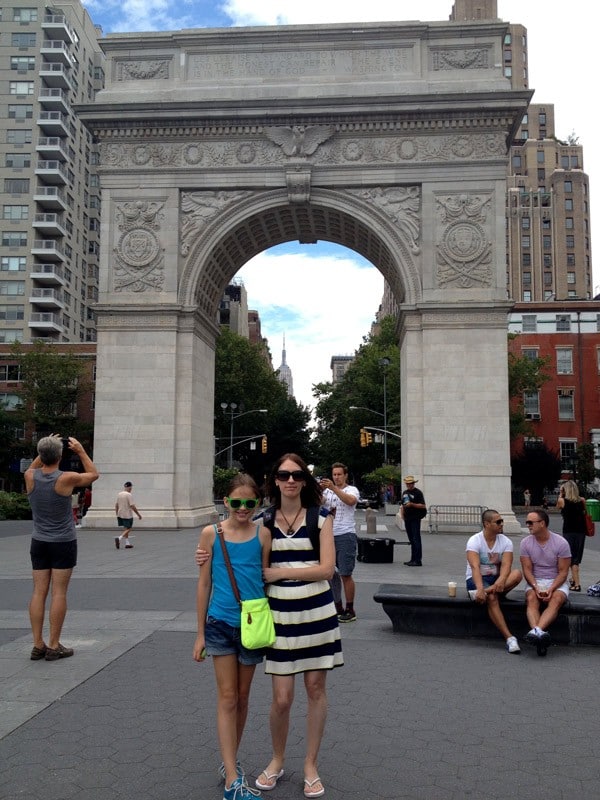 I have to tell you; my current suitcase has been through the ringer. It's on its way out. Finished.  Kaput. A goner. And while it has certainly served it's due, it has seen better days, and it's time for a replacement.
So, I have my eye on this baby: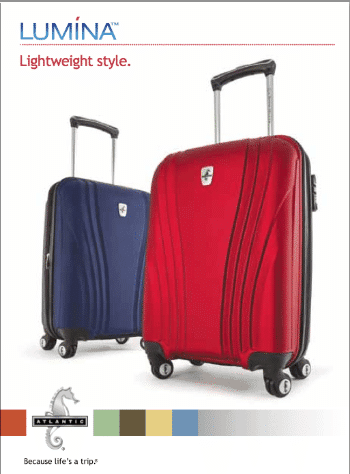 Okay, and now for the goods:
I'm guess, like me; you'd love to win a family vacay to NYC or San Diego, right? I mean, seriously peeps–who in their right mind wouldn't? So what's stopping you? Go ahead and enter, because let me tell you- you don't have a chance of winning if you don't even enter!
How To Enter and Details:
Fill out the sweepstakes form here- Enter to win a family trip
The sweepstakes will run for just one month- October 15 through November 15, 2014– so hurry up and get your entry in now. This one has a fast turn-around, because once the sweepstakes is over, the winner will be chosen within 7-10 days. Grand Prize trip must be booked by 9/30/15 and travel must be completed by 10/31/15.
Here's what you could win: A family trip for four to New York or San Diego, courtesy of Atlantic Luggage and Delta Vacations! Grand Prize package trip certificate is valid for: (a) round-trip economy air transportation valued at up to $450 per ticket for the Grand Prize winner and three (3) guests from a major U.S. airport serviced by Delta Air Lines near to the Grand Prize winner's home (as determined by Sponsor), to a major U.S. airport serviced by Delta Air Lines near New York City or San Diego, CA (as chosen by winner and determined by Sponsor); (b) hotel accommodations at a participating Delta Vacations hotel in New York City or San Diego, C; (c) four (4) Atlantic® carry-on sized suitcases; and (d) $300 allowance to spend on their choice of Delta Vacations Tour or Activity packages. Trip is to last three days and two nights with a total prize value of $3,700.
So… while you're on your sweet family vacay to NYC or San Diego, I'll be navigating the airports in fashion with my stylin' and lightweight Atlantic Luggage. And yes, I'll be showing off its versatility that makes it all kinds of perfect for family traveling. As in… my kids can pull their suitcases along without stumbling and getting off track.  And we can link the suitcases together without getting all tangled up.  Win, win and win.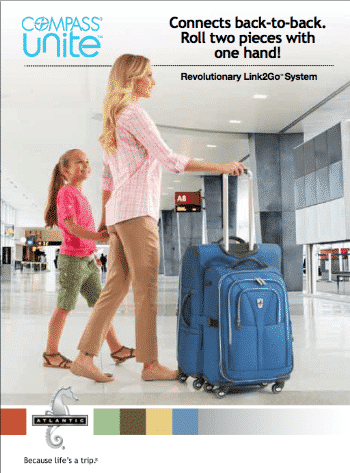 The following two tabs change content below.
Latest posts by Jessica McCoy (see all)