I have been compensated by ZonePerfect® for this post; however I am sharing my own thoughts. All opinions are my own. #Ad #ZonePerfectRevitalize
I'm always on the lookout for easy snack ideas that help keep me focused throughout the day. Today, I'm sharing about ZonePerfect® Revitalize for Mental Focus that is available at Target.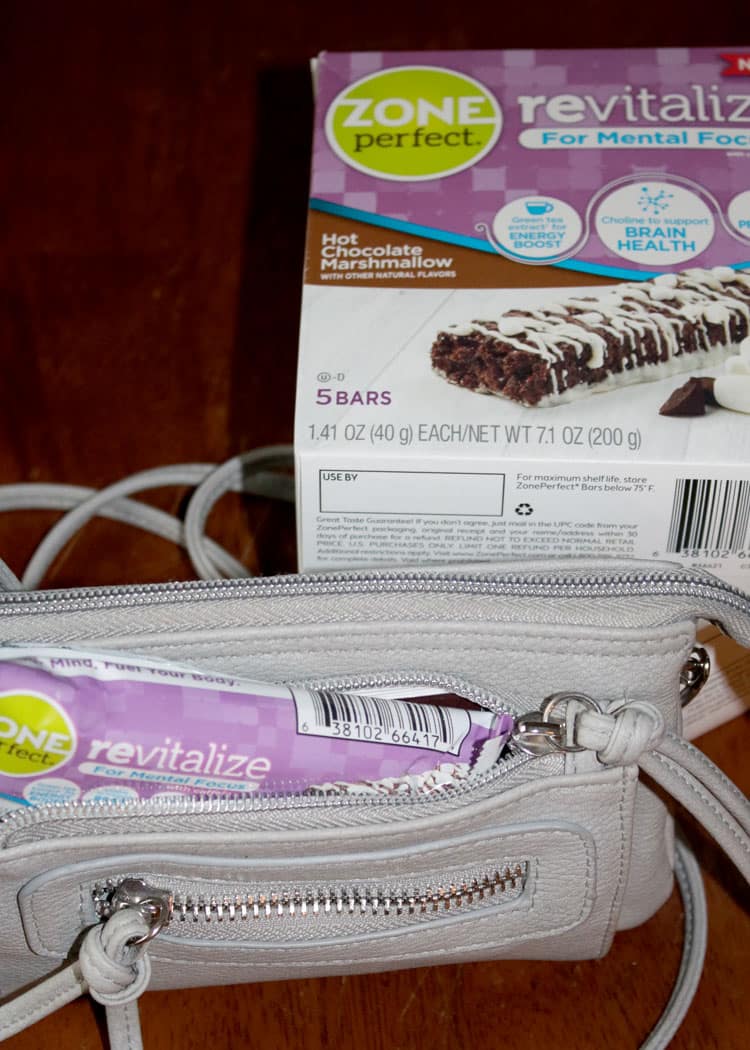 This is a brand new delicious snack that I'll be taking with me for my on the go snack pack because let's face it…it is essential to keep a snack with you for those days when you're running late, have afternoon hunger pangs, and so on.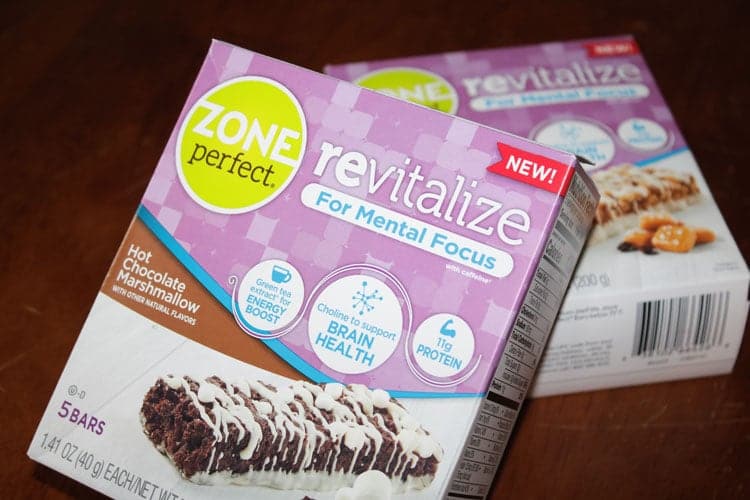 For Your Mental Focus. Stay Sharp.
Living an active lifestyle means staying busy, being on the go (a lot) and keeping up your energy. And, hello. ZonePerfect Revitalize Hot Chocolate Marshmallow flavor? What! We're talking about 11 grams of protein, green tea extract for energy boost and choline to support brain health. That's a mental focus boost if I've ever seen one. ZonePerfect Revitalize is the perfect snacking solutions for active and busy lifestyles.
We all lead BUSY lives.
You know what I'm talking about. Between running my own business, playing chauffeur to my kids (which has somehow gotten more intense over the last few months when I thought it was going to settle down)…I'm constantly on the go. Some days, I'm lucky if I actually have time to sit down and take a lunch break…especially in the summer.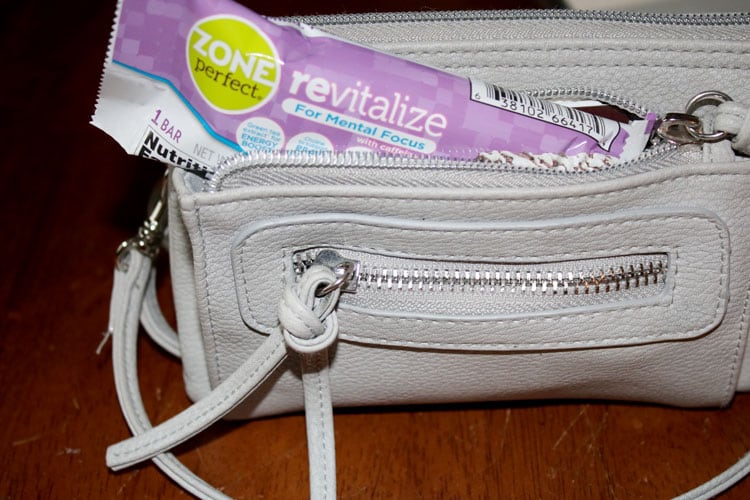 Lately, it has been all about working in between taking my son to and from work and driver's ed and taking my daughter to and from rowing…which is 25 minutes away. And then, waiting for a couple hours for rowing practice to finish.
The good thing about that 2 hour break is that I can use that time to work on writing, take a walk, or even take yoga at one of the nearby studios. So, keeping my mind and body sharp and working in a quick snack with a healthy dose of protein are all positive ways I can use that time.
Because let's face it…as we get older we all need to work to increase our mental focus. I know I do. There are way too many times when I'm sitting at my computer working and wondering, what was I going to research?
Not to mention the occasional episodes (and you know you have these too!) where I go downstairs and wonder what on earth I actually went down there for. Seriously folks…sometimes I think I can use all the help with mental focus that I can get.
Stay Focused with ZonePerfect Revitalize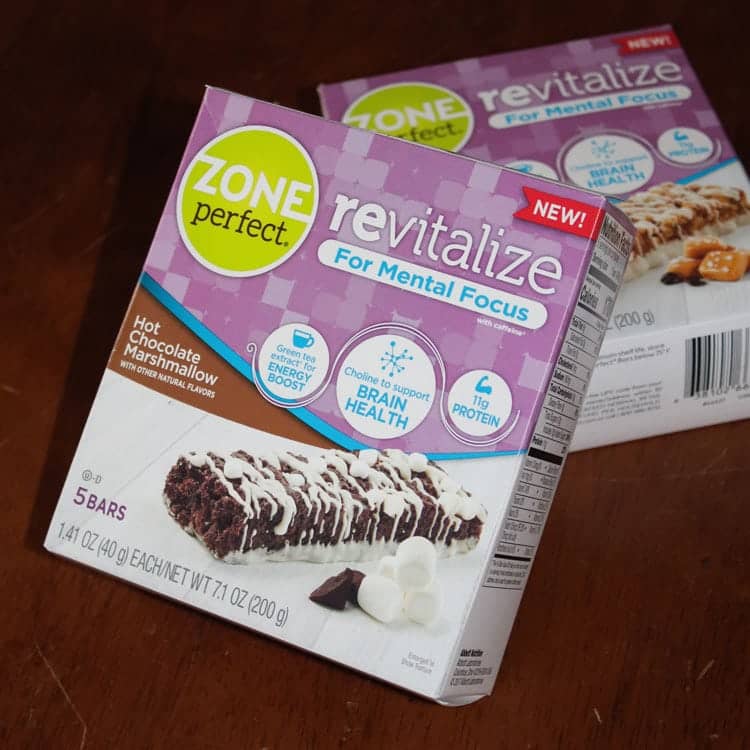 When I found ZonePerfect Revitalize in the lunchbox aisle at Target, I was so excited to see they also have Salted Caramel Latte. And, whether you pronounce that KARR-uh-mel or the more commonly North American English, KAR-muhl…you're going to love this tasty bar.
The Salted Caramel Latte bar also has 11 grams of protein, green tea extract for an energy boost and choline to support brain health.
I absolutely love the flavor of both the Salted Caramel Latte and the Hot Chocolate Marshmallow ZonePerfect Revitalize bars. They hit the spot and get me through those afternoon hunger pangs each and every time, not to mention helping me stay focused…which is always a winning combination.
Learn more about this product here.
The following two tabs change content below.
Latest posts by Jessica McCoy (see all)