Thanks to Alexandra Resort for sponsoring our stay in Turks and Caicos. We had a fabulous time and would go back again in a second. Anyone have some air miles they don't need? 😉
It doesn't take long to get accustomed to island life, especially when you have the beaches of Grace Bay, Providenciales, Turks and Caicos at your fingertips...and toes. From crystal blue waters with gently crashing waves to resorts with laid back style, everything is relaxing on the island.
We set flight to TCI for a long girls' weekend, and it couldn't have been a more rejuvenating spot. From the best places to dine resort-style to hotels we toured during our stay, here are the highs and highs (there really were no lows) of what we explored in Turks and Caicos.
Alexandra Resort, Turks and Caicos
First stop, and where we stayed, was Alexandra Resort, right smack dab on Grace Bay...commonly referred to as the best beach in the world. There really is no question as to why this would be named one of the world's top notch beaches-- it is spectacular, calming and gorgeous to look at. There wasn't a day that went by during our stay where I didn't catch myself saying for the umpteenth time, "Look at that water. It's so blue! Look at that beach."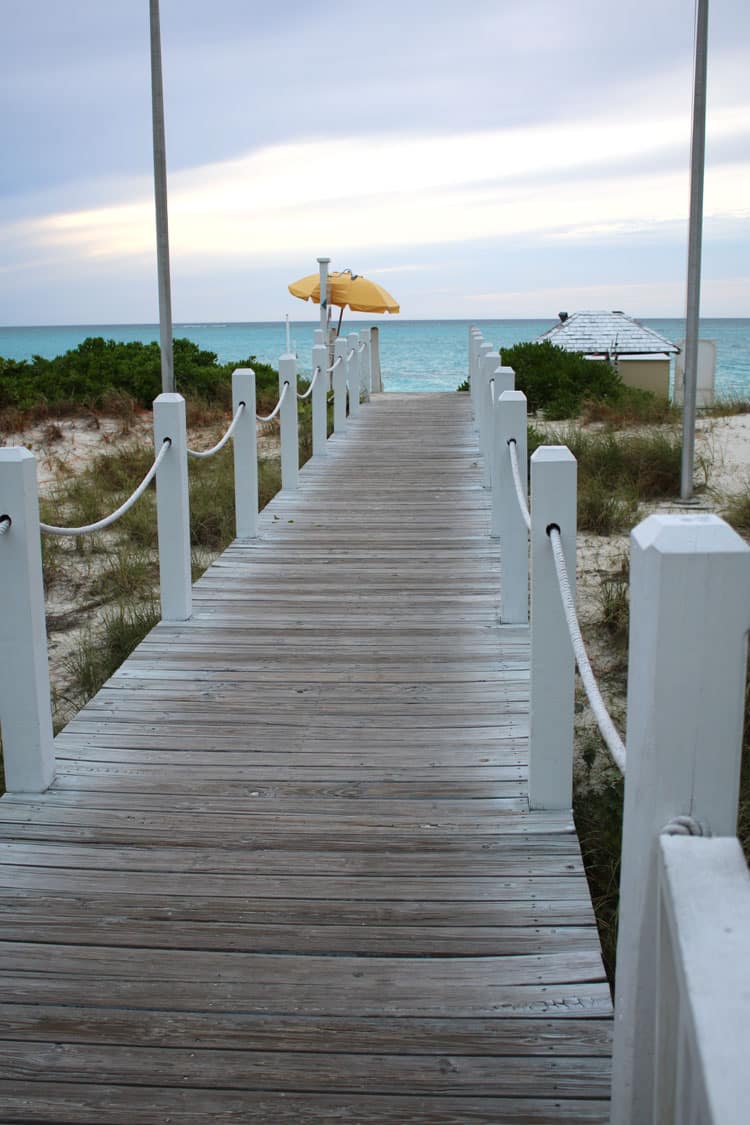 To have that view every day must be nice.
Asu on the Beach
Our first night on the island, we dined at Asu on the Beach, the restaurant whose home is Alexandra Resort. The pathway to Asu (from the resort) is lit with these woven light shades that are scattered throughout the resort and it's sister properties.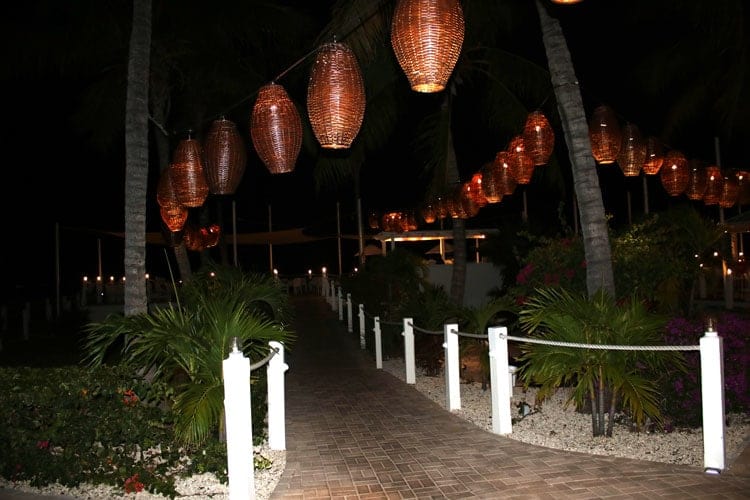 Evening in the outside restaurant seating area right off the beach is what dining at Asu is all about. The food, lighting, and waves crashing on the beach culminate in an exceptional experience that can only be had at Asu on the Beach...one of the only restaurants on Providenciales that is set on the beach overlooking Grace Bay. This alone makes it the perfect place to dine. If you're looking for a beach view, they also serve an exceptional buffet breakfast in this same dining area. It's a great place to enjoy breakfast, people watch, and absorb the essence of Grace Bay.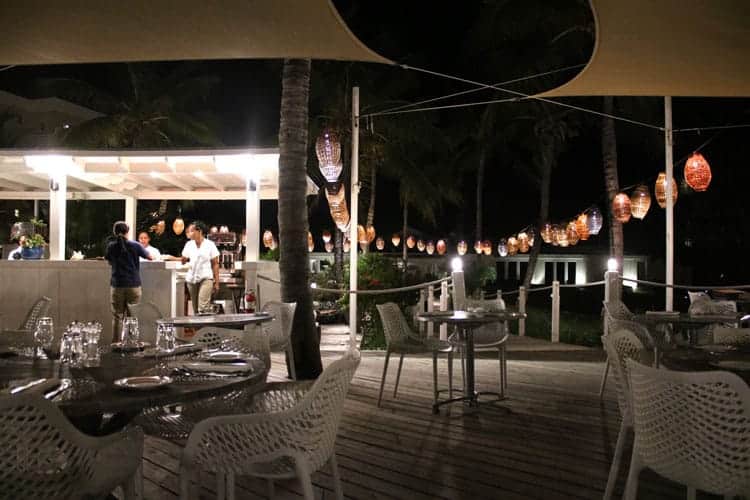 The menu is an impressive assortment of island food that is rich in flavor, seafood and surprising twists on more traditional fares that are pleasantly unexpected. The Mahi Mahi with Roasted Vegetables and a Pineapple Coleslaw was well received, with the fish and vegetables being polished off.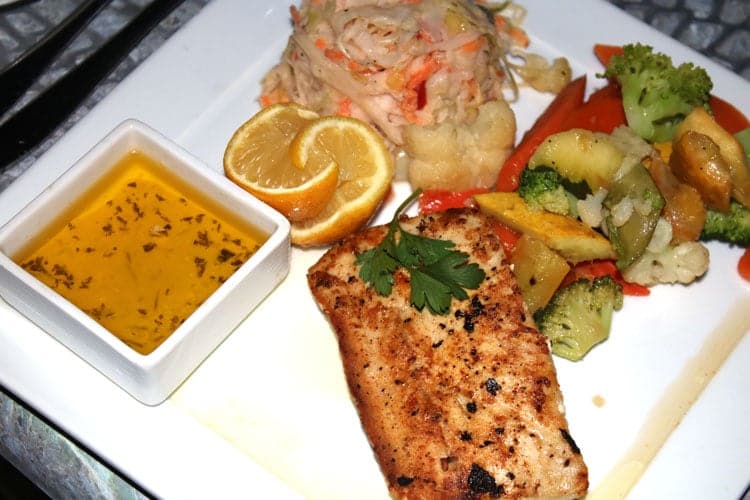 Jerk Chicken with Roasted Veggies and Rice was equally as appetizing. Thank goodness for to-go boxes and a suite with a kitchen that allowed us to heat this up and finish it off the next day.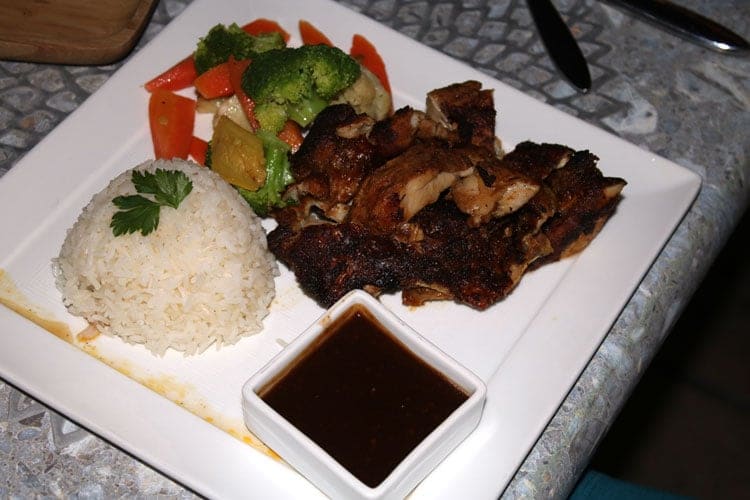 For an appetizer, we shared what has to be the freshest calamari I have ever experienced. Salty, deep fried, and the perfect combination of crunch and chew, the Calamari appetizer at Asu on the Beach takes the cake.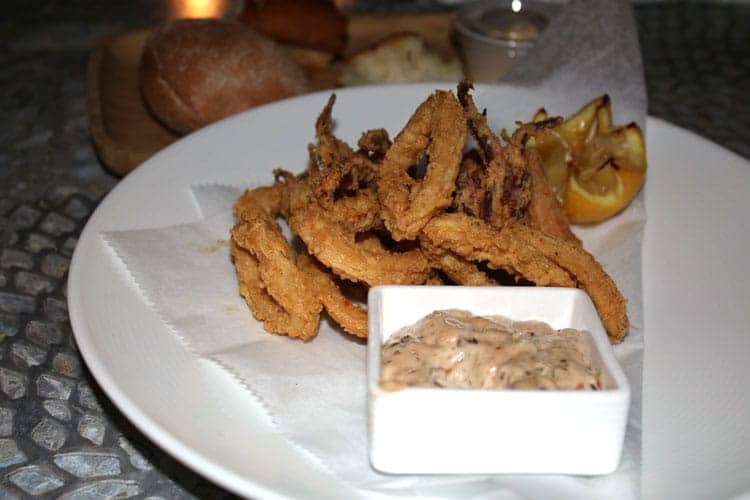 Beach House, Turks and Caicos
Part of our second day in Providenciales was spent touring a couple of Alexandra Resorts sister properties. Beach House Turks and Caicos was picturesque, comfortable, small and so entirely amazing.
This tiny all-suites property is on its way to becoming an adult-only resort and all-inclusive. If you've had a taste of all-inclusive resorts, you know that it is the best way to travel. It's especially great for managing a vacation budget and knowing what your expenses are before you go. In fact, all three properties: Alexandra Resort, Blue Haven Resort and Beach House are moving over to being all-inclusive and the even sweeter thing about them is that you can take the resort shuttle between properties and enjoy the facilities and dining options that each resort offers.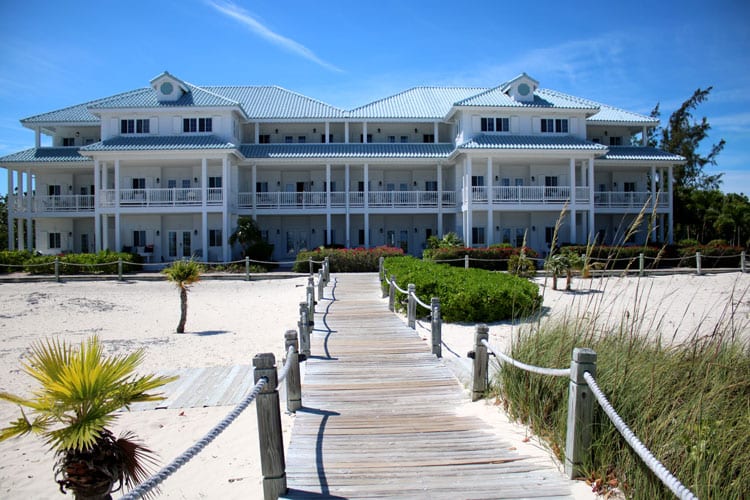 Beach House is island life.
We're talking about a soothing setting where the rooms have no numbers.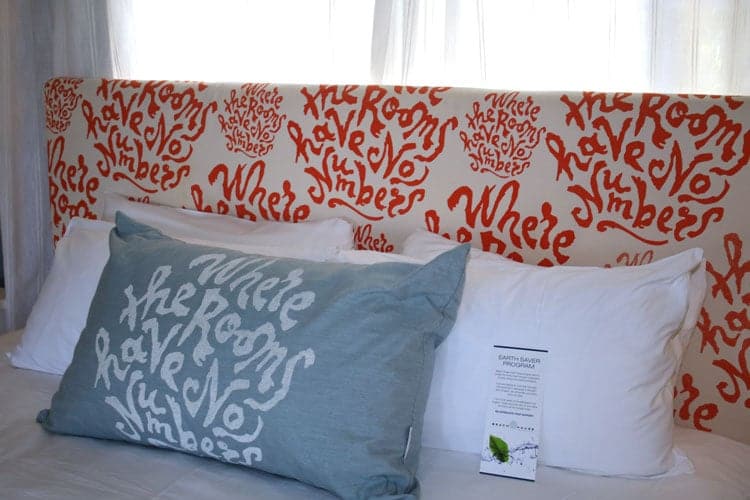 This is a sweet saying that is artistically embedded throughout the property, and rooms have names instead of numbers.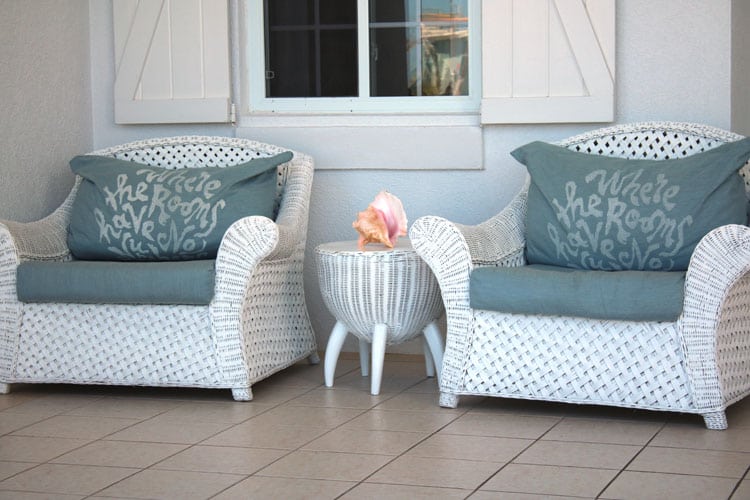 Here's the interior of one of the one-bedroom suites at Beach House that we were able to take a quick peak in. Beach House was the favorite of the three resorts we visited, simply because of the soothing decor and amazing beach setting.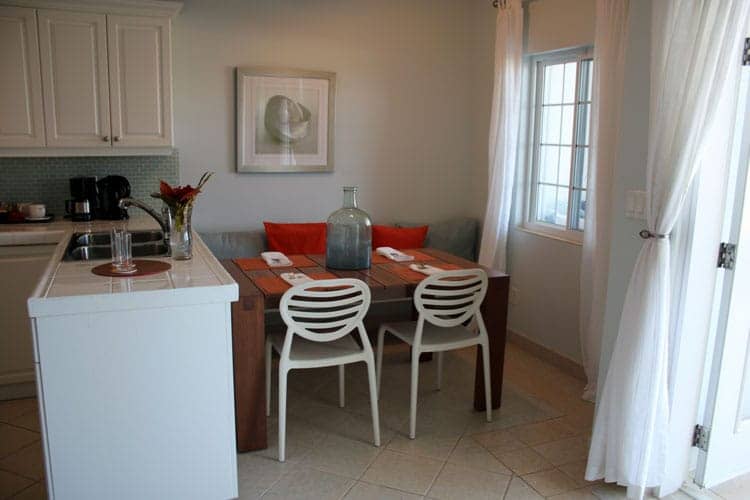 If you're looking for a quiet couples getaway, honeymoon destination or girlfriends' getaway, Beach House Turks and Caicos is an ideal setting. With a in-suite kitchen, don't be shy about grabbing some groceries at the local IGA for snacks and those mornings when you want to take it easy. Just be forewarned about island prices even at the grocery store. Another reason why we love that these resorts are change to all-inclusive!
Blue Haven, Turks and Caicos
We took the resort shuttle to our next stop, where we toured Blue Haven Resort (one of three resorts in the Turks and Caicos Collection), which is located off of the busier area of Grace Bay and in the northeastern area of Providenciales. The beach (and property grounds) is gorgeous, with palm trees, hammocks, loungers and even a water trampoline.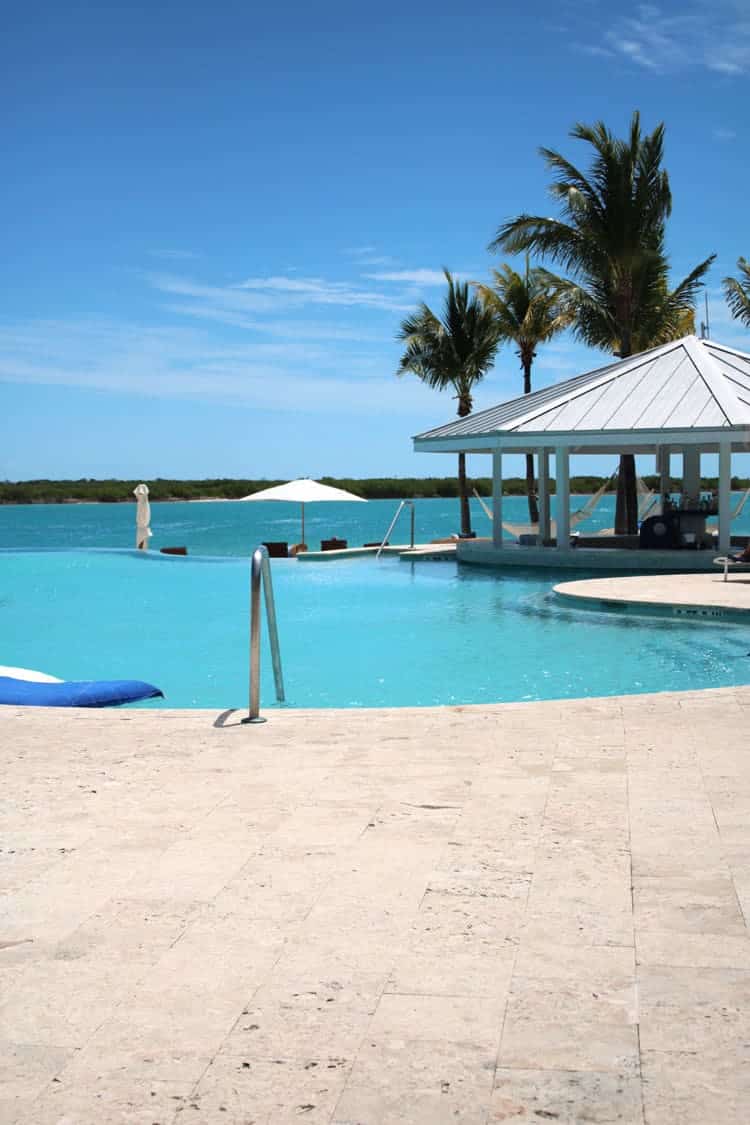 It's not hard to relax and unwind when you're smack dab in the midst of a glorious tropical paradise. Where everything has slowed down, and you're pretty much forced to sit back with a tall glass of your favorite libation and inhale the scents and sounds of the surf. Ah...island life.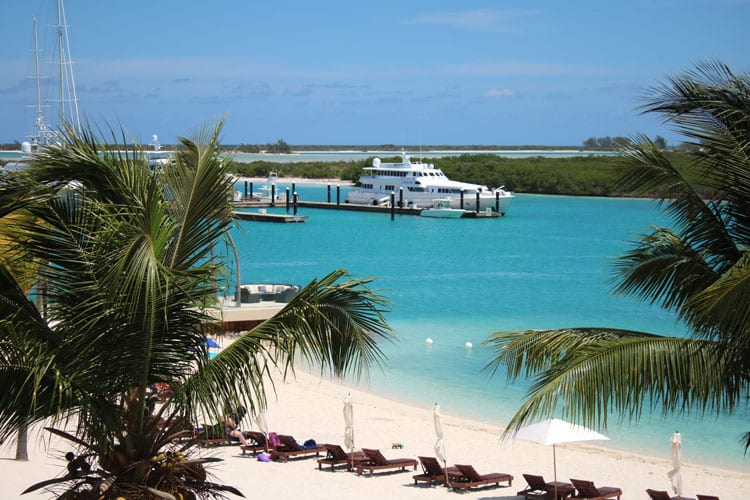 Blue Haven Resort is situated among an enclave of high end homes and businesses. Take a tour from one of the boats on the canal, or from a tour company over near the marina and you'll find a fun way to fill your day. If you happen to visit on a day when the tide is perfect, you can kayak over to the mangroves and take a guided tour through the mangroves. This was one thing we wanted to do but weren't able to because the tide didn't cooperate with us on the only day we would have been able to go. Next time.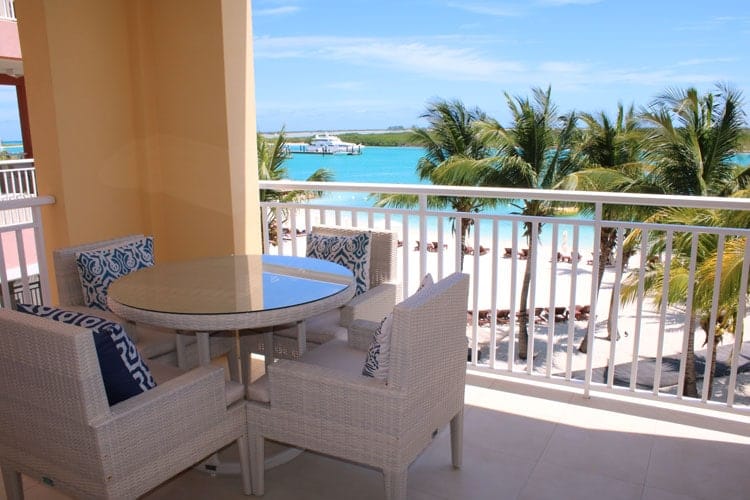 Blue Haven is upscale modern. The suites are all decorated with a sleek feel that carries over from the entry way to the kitchen to the bedroom. The patios are made for sitting back witha chilled glass of wine or cocktail and enjoying night breezes or morning meals.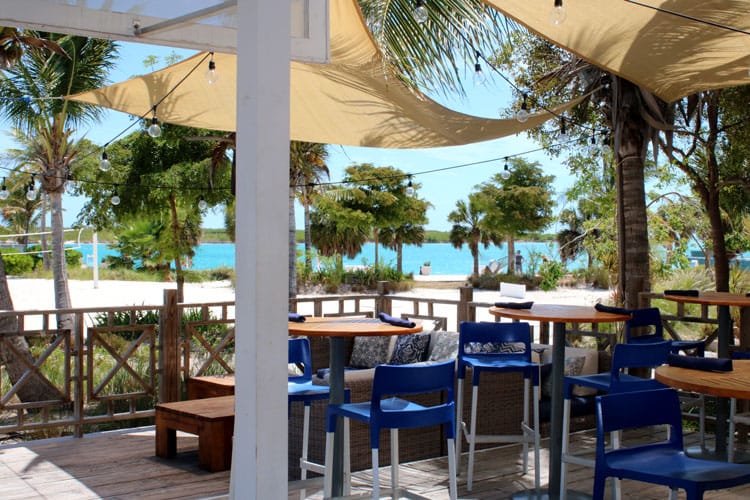 Salt Bar & Grill is a little piece of heaven tucked away at Blue Haven. We're talking cool cocktails, a fun atmosphere and a view that most people could look at for days. Not to mention the jovial bartender just ready to flash a smile and pose for a picture.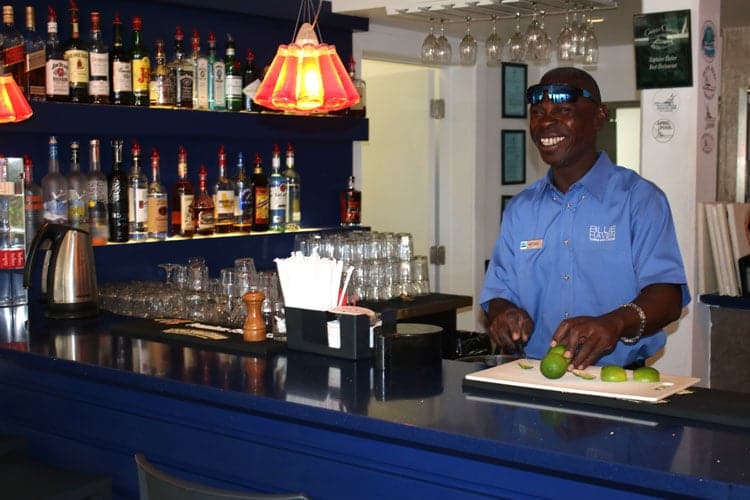 Blue Haven Marina is set to the side of the resort, and is the place to store your boat on Providenciales. Whether staying on your boat or at Blue Haven, you'll definitely want to check out the restaurants, sights and sounds of the island. There is much to enjoy.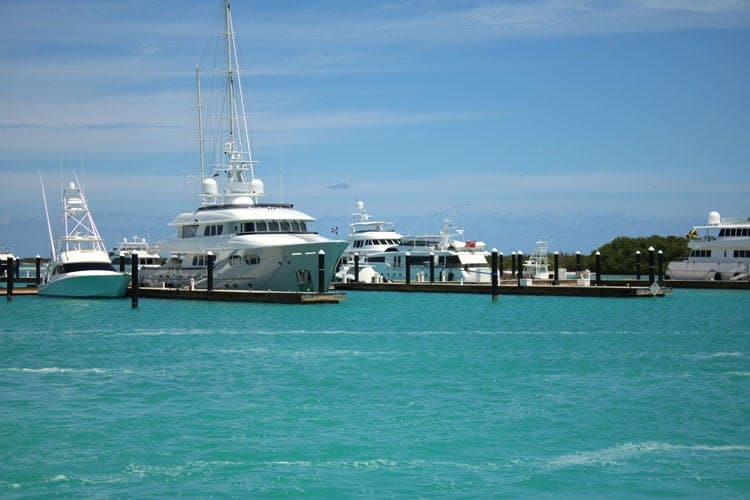 Where to Eat in Providenciales, Turks and Caicos
For dinner on our second night on the island, we headed back over to Beach House and enjoyed a meal at Kitchen 218. The chef hails from stints around the Caribbean, and before that, New York City. You can bet travels as eclectic as that show up in the flavors of the food.
Our starter was the Signature Starter Platter, which was a delicious sampling of the intricate blends of flavors that the Chef is known for.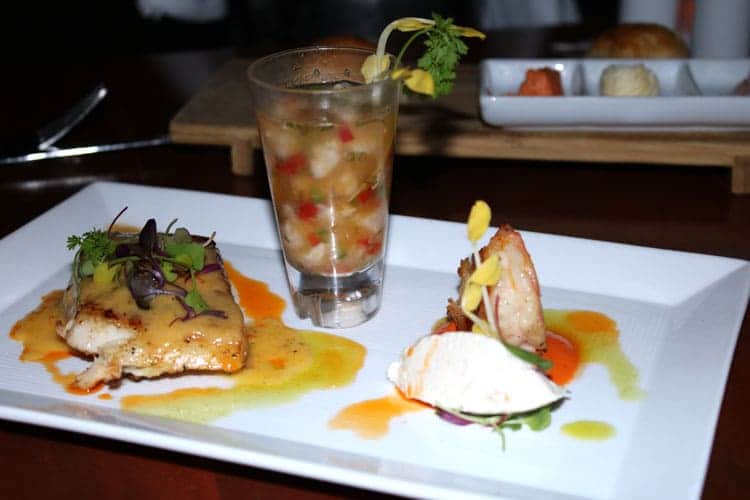 My dining partner enjoyed the Old Man and the Sea, with a choice of fish and choice of sides. It looked and tasted fabulous!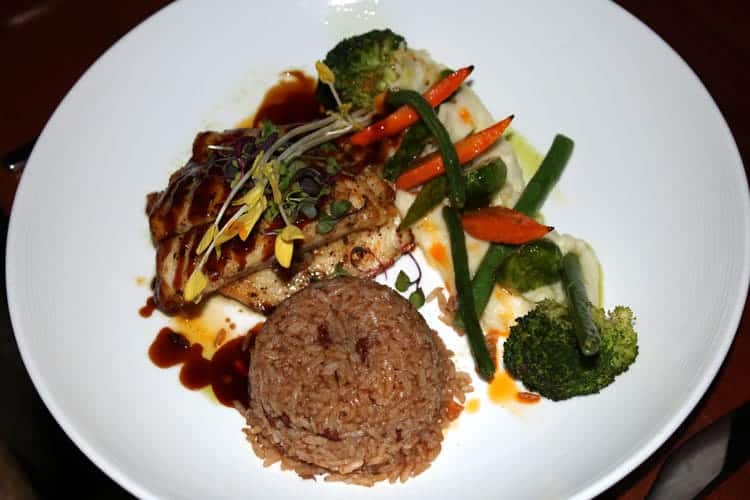 I couldn't help but order Marseille Bouillabaisse (pictured below), which was the most amazing meal that I enjoyed while on the island. The rich aromatic flavors were the perfect blend and kept me savoring each and every bite. I would order this dish again.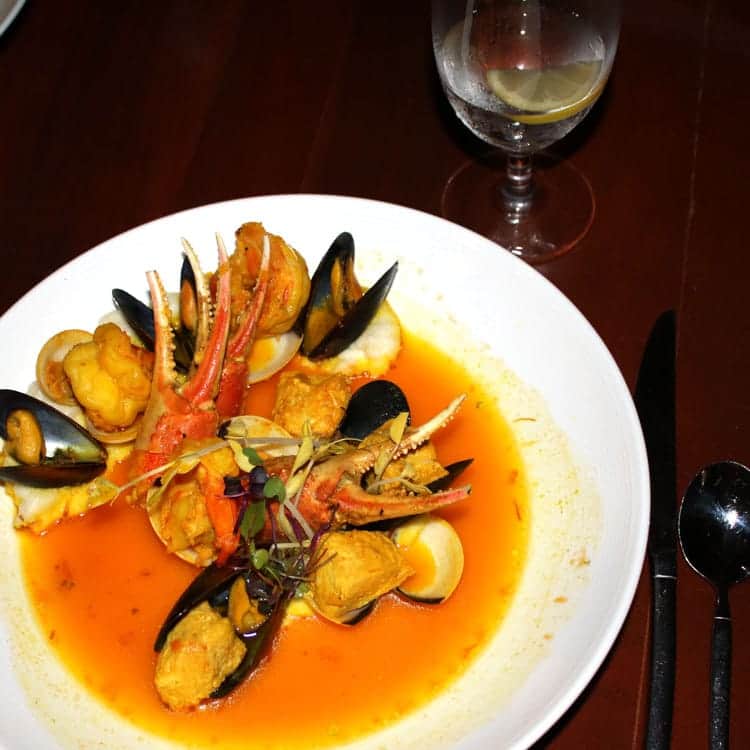 Our final night on the island brought us back over to Blue Haven where we enjoyed one last dinner at Fire and Ice. This is a place where food display is an art form. If you think I'm exaggerating, just take a gasp at our appetizer: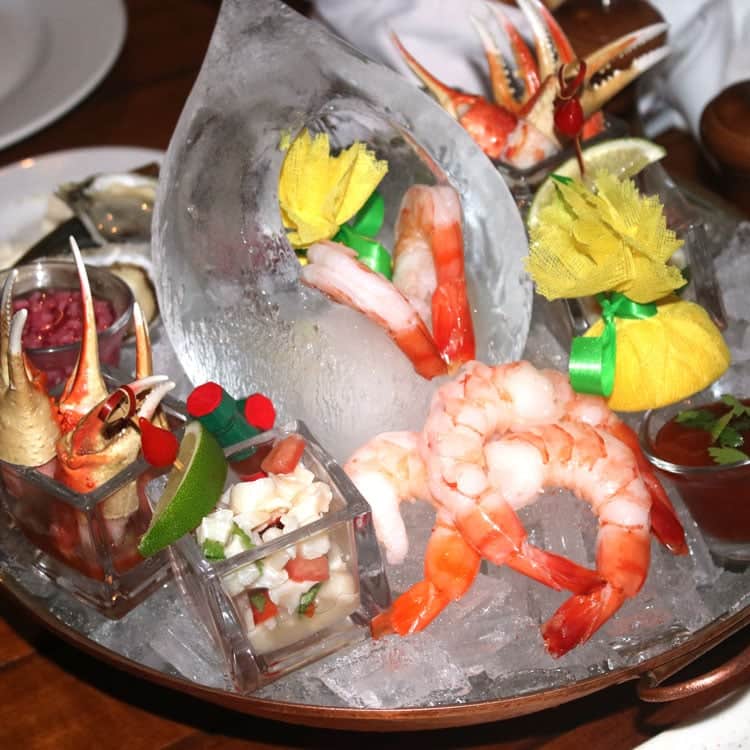 I love how the name of the restaurant is woven throughout its core. We have an appetizer served on ice, which is an obvious reference to the ice in Fire and Ice. Then, throughout the restaurant there are areas lighted in red and blue...again, hot and cold...fire and ice.
The amazing (in presentation and taste) appetizer that we enjoyed is called the Seafood Tower Sampler for 2. It's a bit of a splurge depending on your budget, but remember...island time, island prices. And, it is gorgeous and delicious!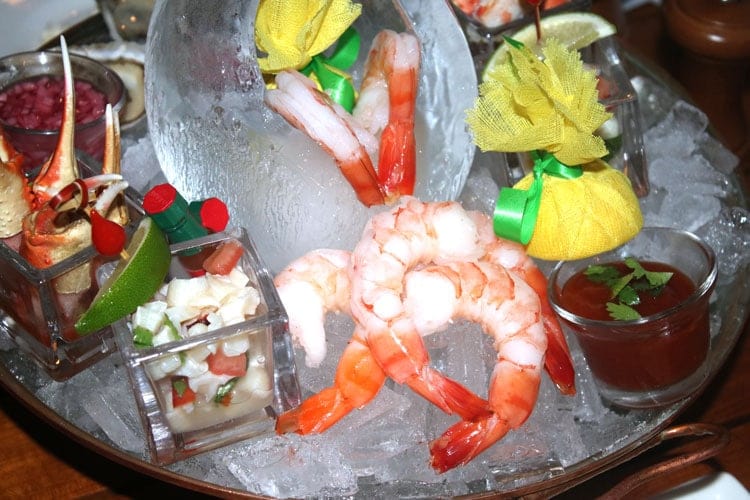 For our main course, we decided to order a meal to share. We ordered the Fresh Seafood Cataplana, which our wonderful host had raved about on our tour the day before. I was particularly drawn to this dish because it is cooked in a traditional copper dish which to me meant it would be gorgeous. It did not disappoint.
The recipe is made up of fresh local wild tiger prawns, snapper, clams, and mussels with a white wine and light tomato broth. It is flavorful and easy to savor. Cataplana is served with roasted vegetables and rice, both of which make ideal complimentary side dishes.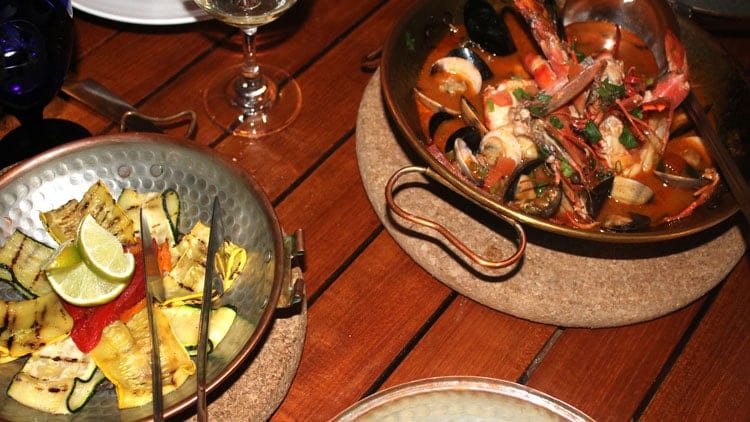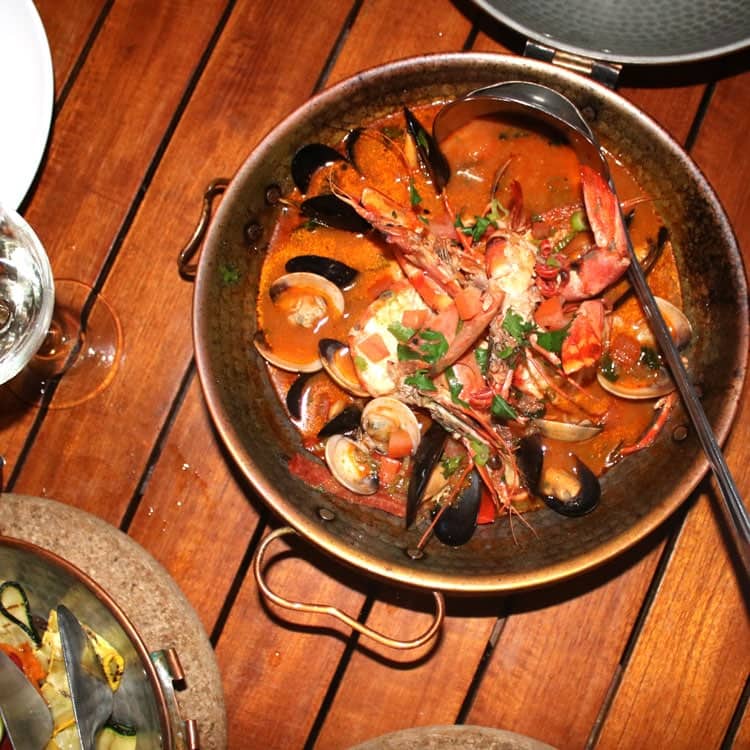 No matter how slow island time might seem...it's never slow enough. Because, inevitably our time on Providenciales, Turks and Caicos went way too fast. So then, to say goodbye to the beach. Goodbye to days laying in the sun, evenings sipping a strawberry daiquiri, and morning walks on the beautiful Grace Bay. Not the easiest thing to say goodbye to...but until next time.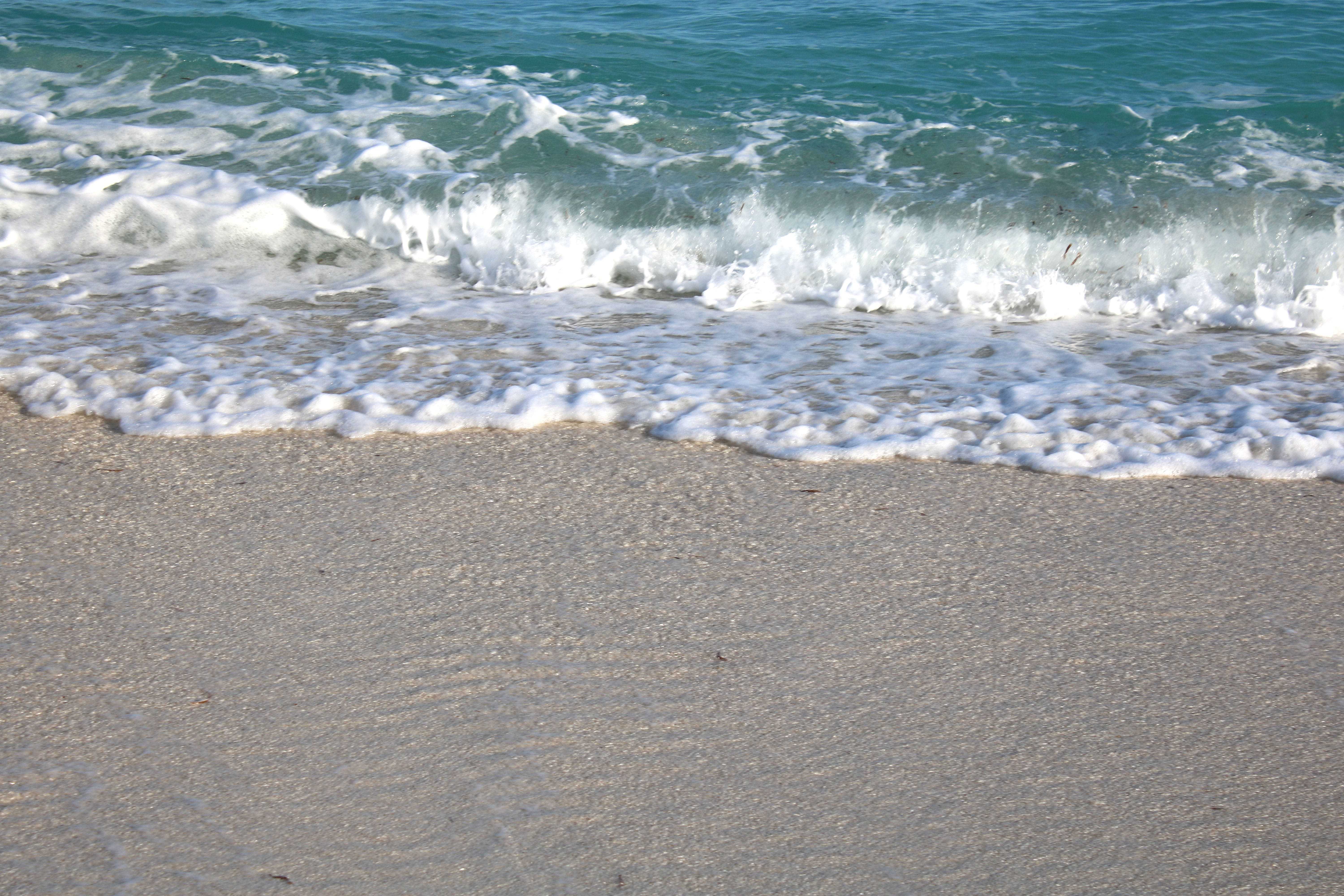 Save
Save