You only need 5 ingredients to make this Best Burger Seasoning! It's great for grilling or even pan frying and is loaded with flavor. And you probably already have everything you need to make it in your spice cabinet already!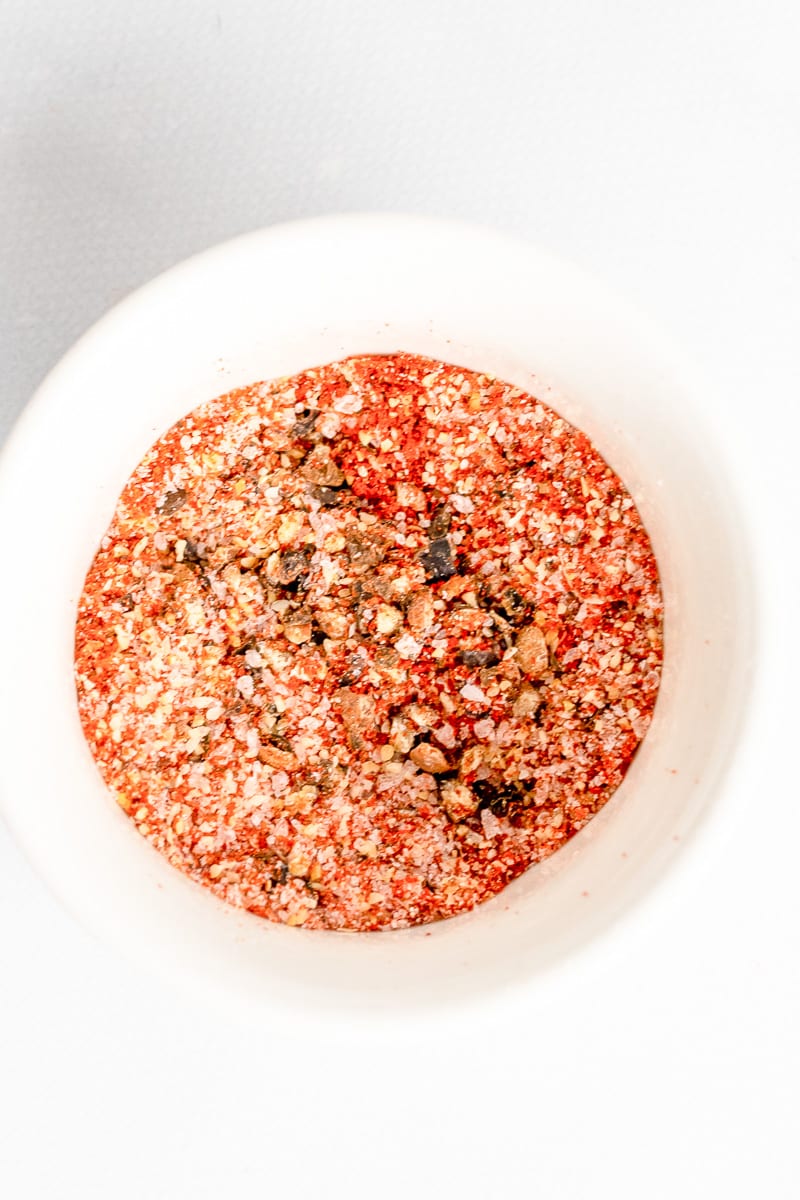 In this Article:
Dress up your hamburgers with this quick and simple spice blend. You can sprinkle it on your finished burgers or mix it into the beef patties before cooking.
After you've seasoned your burgers, serve them alongside a delicious salad and some tasty fruit juice. If you're cooking for vegan or vegetarian friends too, you can use this seasoning for portobello burgers as well!
This Best Burger Seasoning recipe is...
Gluten-free
Made with 5 ingredients
Savory with a hint of sweetness
Easily stored & great for making big batches
A great holiday gift idea
How to Make Best Burger Seasoning
Add all ingredients to a bowl and mix well.
Use to season burger patties.
Store in your pantry until ready to use.
Full directions for how to make Best Burger Seasoning are in the printable recipe card below.
Tips & Tricks for Best Burger Seasoning
Expiration Dates
Make sure to check all the spices' expiration dates. Whichever spice is expiring soonest, that spice's expiration date will become the expiration date of your entire spice mix.
Season to Taste
Mix this seasoning in as you shape your burgers, or sprinkle it on top of each patty as it cooks. You choose how best to season your burger patties.
Variations to Best Burger Seasoning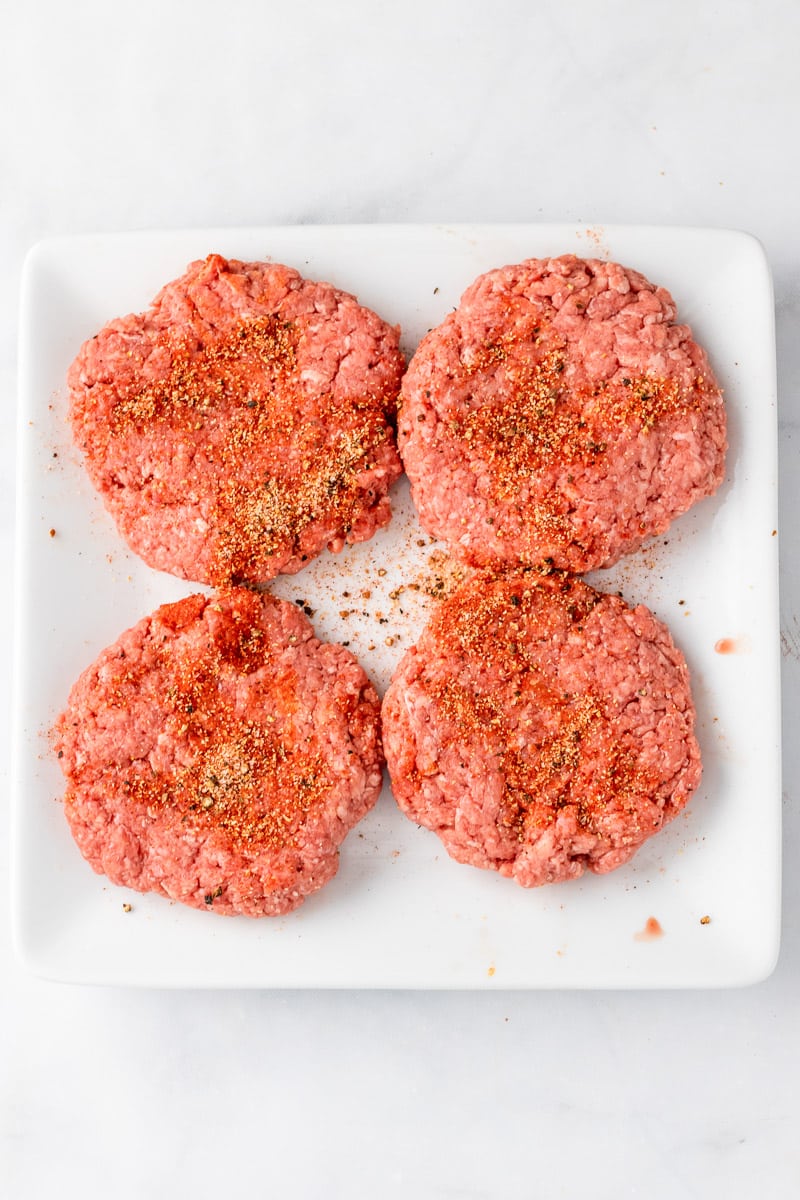 Spice It Up
Want to add some heat to your mixture? Add in some red chili flakes or even cayenne pepper to your seasoning mix. I recommend adding just a little and then tasting to ensure you don't make it too spicy!
Sweetness
You can leave out the brown sugar in your seasoning if you would like. The brown sugar adds a nice sweet tone to the mixture, but it's not essential to the recipe if you don't prefer it.
Different Spices
Change up the spices in this recipe if you would like. Instead of salt, use seasoning salt. Or omit the garlic and use onion powder instead. Create a mix that you enjoy! There are so many ways you can change up this mixture to fit your preference.
Burger Seasoning FAQs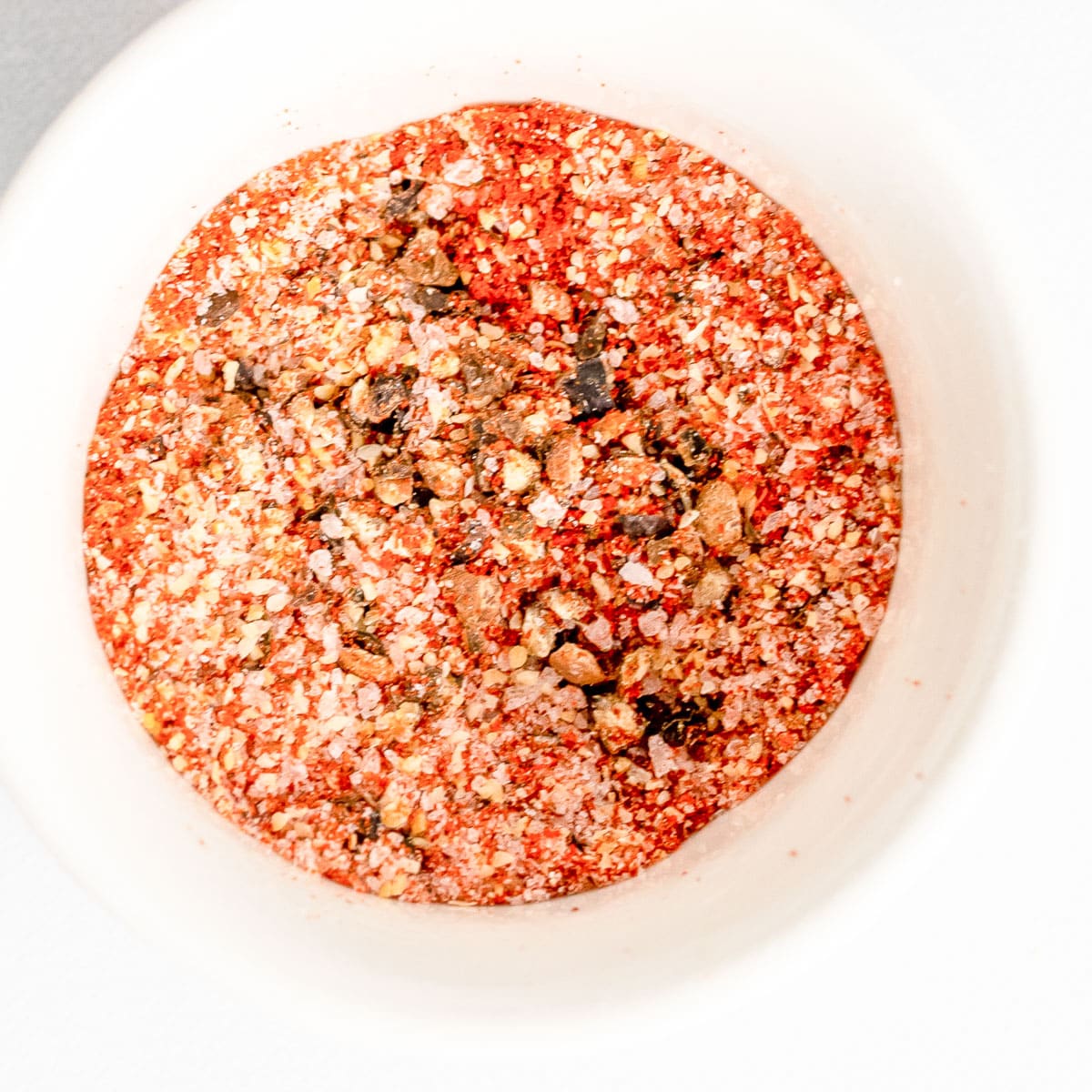 How should I store this seasoning mixture?
Store your burger seasoning in a sealed jar or airtight container or bag. Then store the container in your pantry for a simple grab-and-add mixture.
Can I use this seasoning on other food besides burgers?
Absolutely! Feel free to sprinkle this seasoning into casseroles, over side dishes, on top of veggies, and more. This is a very versatile spice mixture that totally works on other foods besides burgers!
How long will this burger seasoning blend last?
You can expect your seasoning mixture to last from 6 months to a year. The biggest determining factor is the expiration dates of the spices used in the blend. The soonest expiration date of any of the spices becomes the expiration date for the entire mixture.
Can I use this spice blend on turkey meat?
You can use this spice blend to season turkey burgers, beef, veggie burgers, and more. It doesn't just work with ground beef!
Get the latest scoop on all the recipes I'm whipping up in the kitchen by following along with All She Cooks on Facebook, Instagram, and Pinterest. Also, don't forget to join my Facebook Group where you can share your favorite blogger recipes: Easy & Delicious Recipes.
Recipe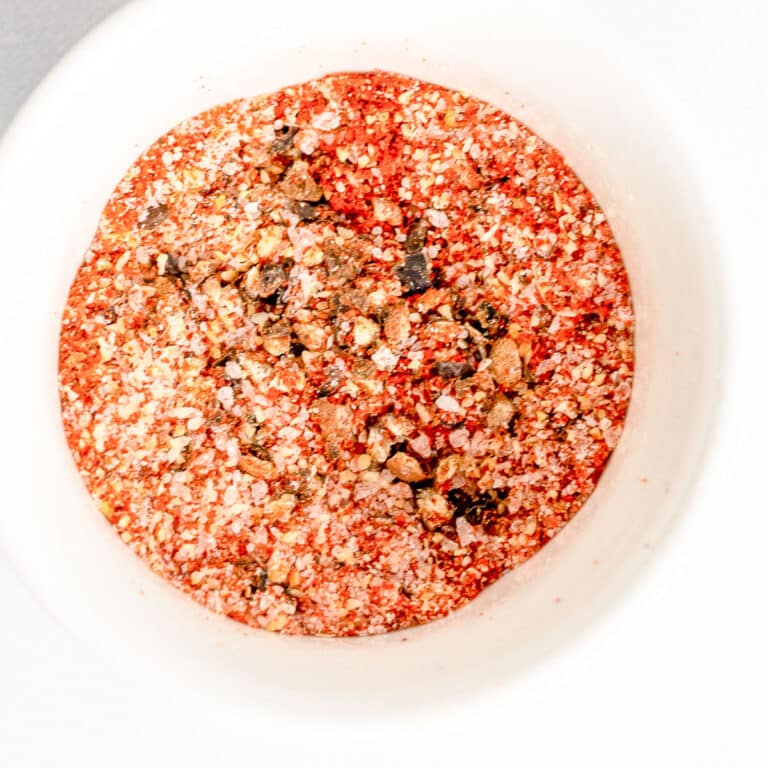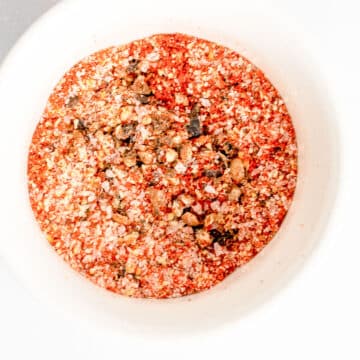 Best Burger Seasoning
You only need 5 ingredients to make this Best Burger Seasoning! It's great for grilling or even pan frying and is loaded with flavor.
Instructions
Mix all ingredients together in a small bowl.

Use to season homemade burger patties. Spice mixture can be mixed into the ground beef or lightly sprinkled on each side of the patties before cooking.
Notes
You can prepare a large batch of this seasoning and keep it in the pantry for easy access!
Nutrition
Calories:
3
kcal
Carbohydrates:
1
g
Protein:
1
g
Fat:
1
g
Saturated Fat:
1
g
Polyunsaturated Fat:
1
g
Monounsaturated Fat:
1
g
Sodium:
291
mg
Potassium:
9
mg
Fiber:
1
g
Sugar:
1
g
Vitamin A:
63
IU
Vitamin C:
1
mg
Calcium:
2
mg
Iron:
1
mg