This DIY Taco Seasoning recipe is just about as easy as it gets. You're only nine ingredients away from an inexpensive, preservative-free taco seasoning!
Confession: I go back and forth with making my own seasoning mixes and buying convenient store-bought packages.  I'd like to say that I always cook from scratch, but honestly – who would I be kidding?  Not to mention, I'd be lying to myself.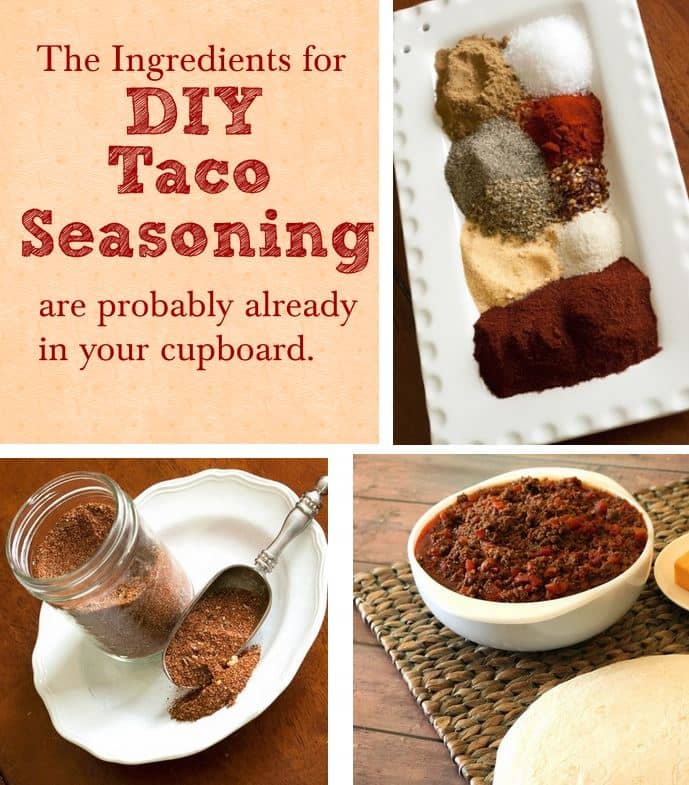 Why Make DIY Taco Seasoning?
Even though I may buy taco mix packets at the store sometimes, I try to remind myself that making DIY Taco Seasoning is really easy to do.  The kicker — no preservatives.  When you make DIY Taco Seasoning, you'll know that all the seasoning contains are the spices you put into the mix yourself.
Now, I'm not anti-preservative, but I am pro-healthy eating.  Meaning, I'm not going to hate on eating healthier from time to time — and as long as its fast and easy, I'm going to be all over it.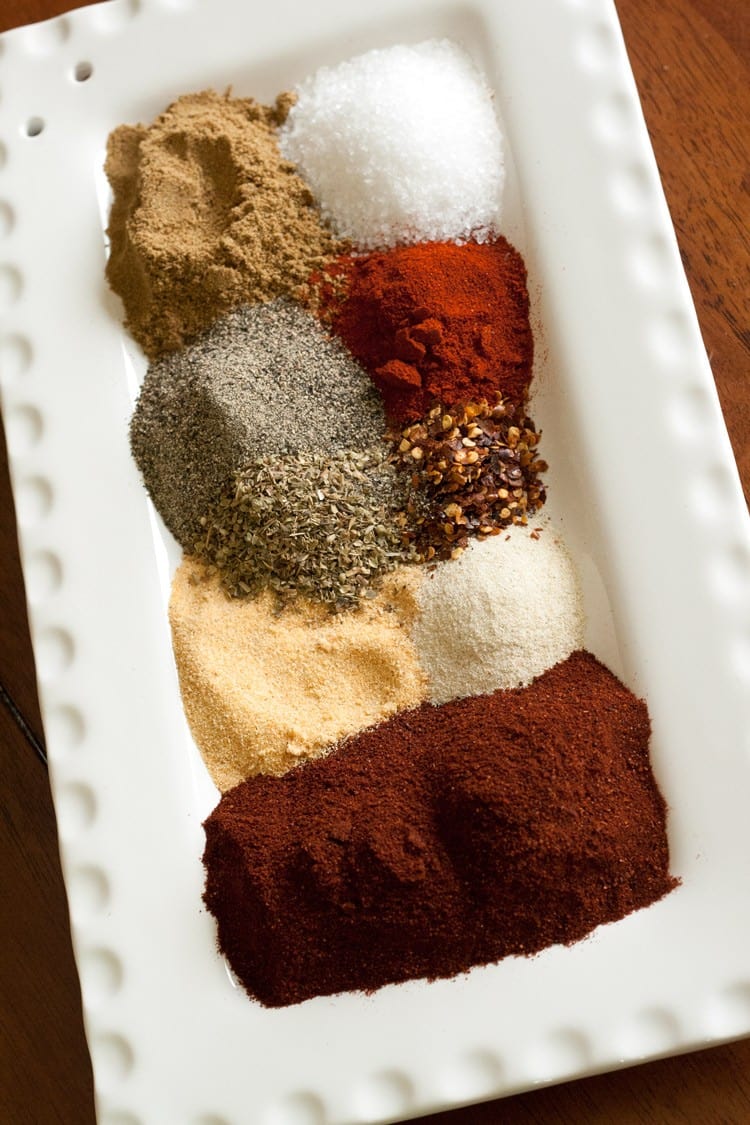 Plus, not much is faster than mixing up DIY Taco Seasoning.  I like to make a big batch of seasoning because I use it a lot. Look at this huge jar I recently made of DIY Taco Seasoning. That's a lot of packets worth of seasoning!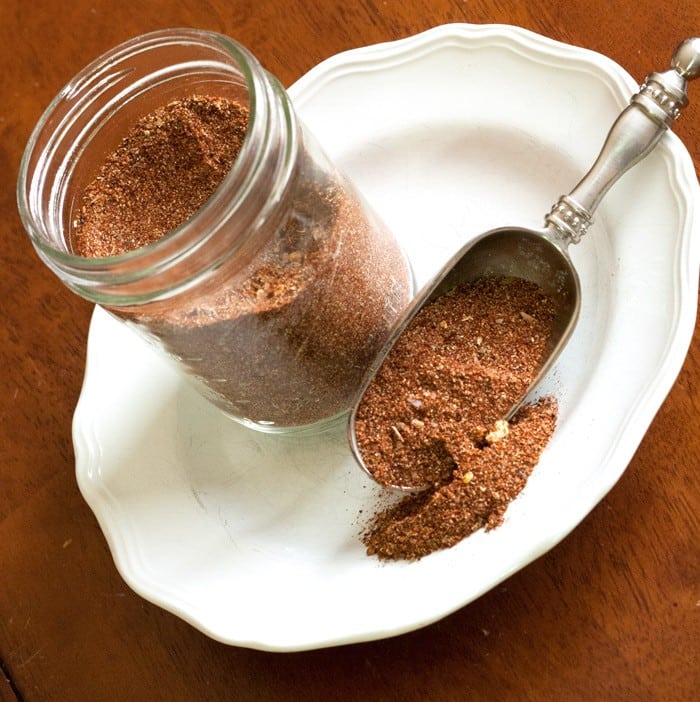 What's in DIY Taco Seasoning?
This homemade seasoning mix contains only nine ingredients:
Chili powder
Ground cumin
Sea salt
Black pepper
Garlic powder
Dried oregano
Paprika
Onion powder
Crushed red pepper flakes (these give it a great kick!)
What's Not in DIY Taco Seasoning?
This homemade taco seasoning mix doesn't include taco seasoning packet ingredients like:
Sugar
Maltodextrin
Silicon Dioxide
Whey
Cornstarch
Hydrogenated Soybean Oil
Nope, just nine simple spices!
How to Use DIY Taco Seasoning
I love to use DIY Taco Seasoning in my favorite 3 Ingredient Slow Cooker Tacos.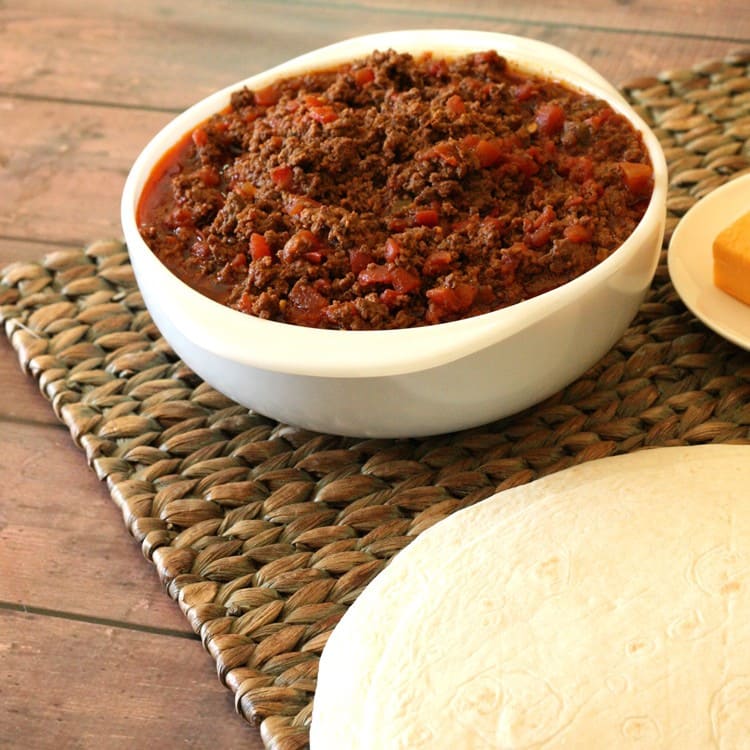 Which can also be used in Smothered Beef and Bean Burritos- a freezer meal you've just got to try to believe.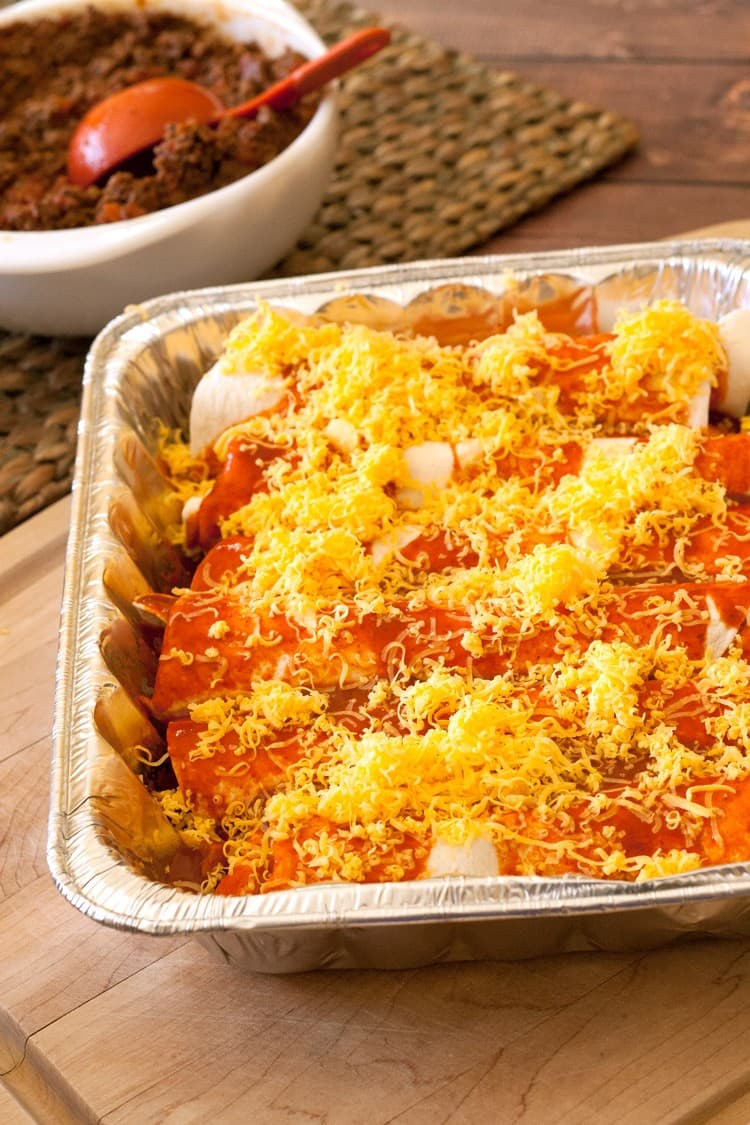 And these recipes, too!
Walking Taco Recipe- An Easy Dinner Idea and Concession Stand Favorite
With this homemade taco seasoning recipe, you'll be eating plenty of tasty taco recipes.
Like this Recipe? Try my DIY Ranch Seasoning!
If you're on a make-my-seasonings-at-home kick, make sure to try my tasty Ranch Dressing Mix recipe. You can use it to make ranch dressing, ranch dip, ranch seasoning, ranch marinade... the possibilities are endless!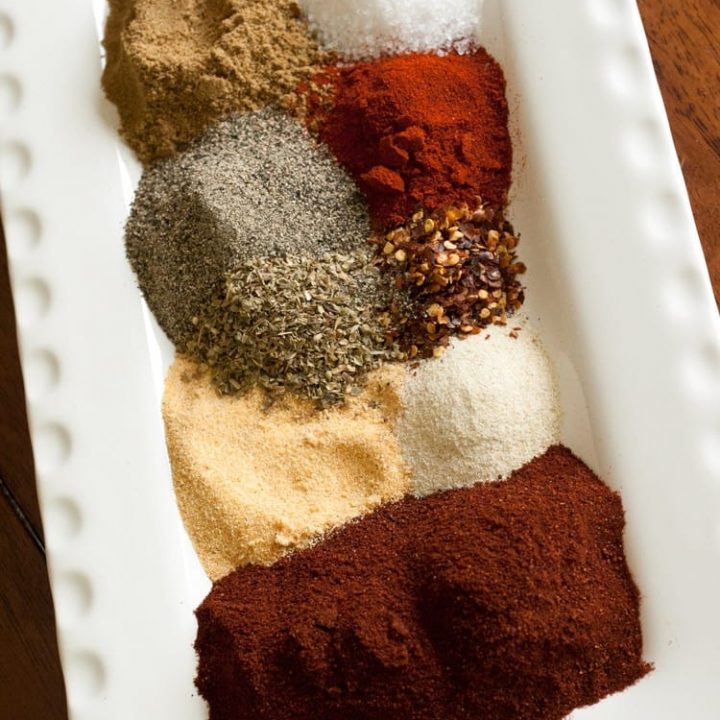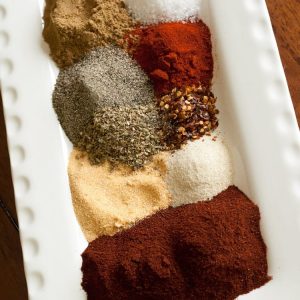 DIY Taco Seasoning
This DIY Taco Seasoning Mix comes together so quickly and is a great preservative-free alternative to traditional taco seasoning packets.
Instructions
Mix together all spices and store in an airtight container.

When ready to use, add about 2 tablespoons of seasoning per pound of meat. Add ⅓ cup of water and simmer until reduced.
Nutrition
Calories:
37
kcal
Carbohydrates:
7
g
Protein:
2
g
Fat:
1
g
Saturated Fat:
1
g
Sodium:
1798
mg
Potassium:
208
mg
Fiber:
3
g
Sugar:
1
g
Vitamin A:
1937
IU
Vitamin C:
3
mg
Calcium:
61
mg
Iron:
3
mg