Drying fresh meat into Jerky was the only way to prevent it from spoiling for most of human history. Nowadays, there are already a lot of meat preservation methods (freezing, adding chemicals, and the list goes on) but many people still enjoy the flavor and convenience of jerky.
If you like to can or preserve food like our Strawberry Jam or Canned Tomatoes, you'll enjoy making beef jerky as well.
We're going to tell you how to make a Jerky. Beef Jerky to be exact.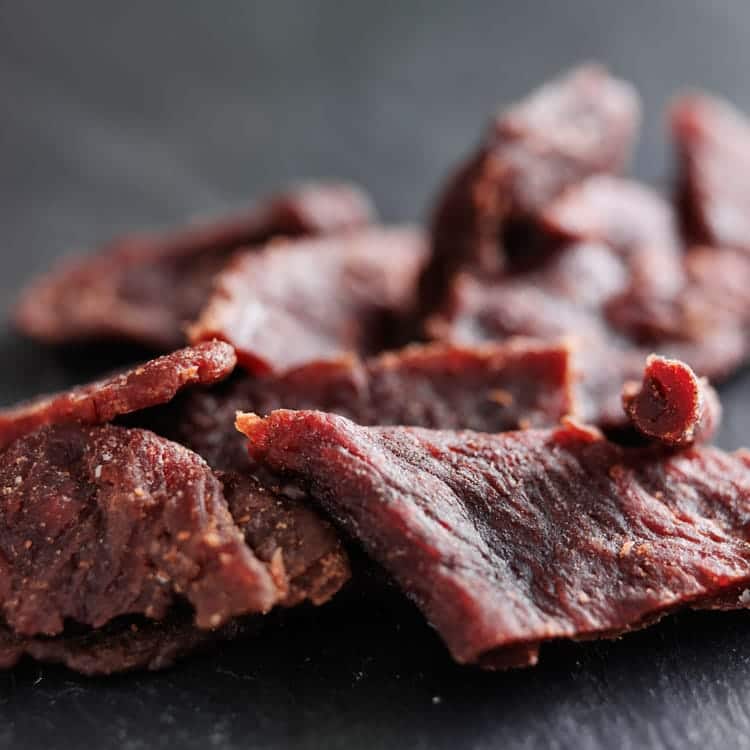 Jerky: Oldest method of Preservation known to Humankind
A bit of trivia here. Did you know that the word "jerky" comes from a South American native tribe called the Quechua, originally part of the ancient Inca empire, as early as 1550. They called it ch'arki, which means "to burn (meat)". The Quechua used meat from the alpaca and llamas that was boned and defatted, cut into slices and pounded thin, and rubbed with salt. The meat was then sun dried or smoked over a fire.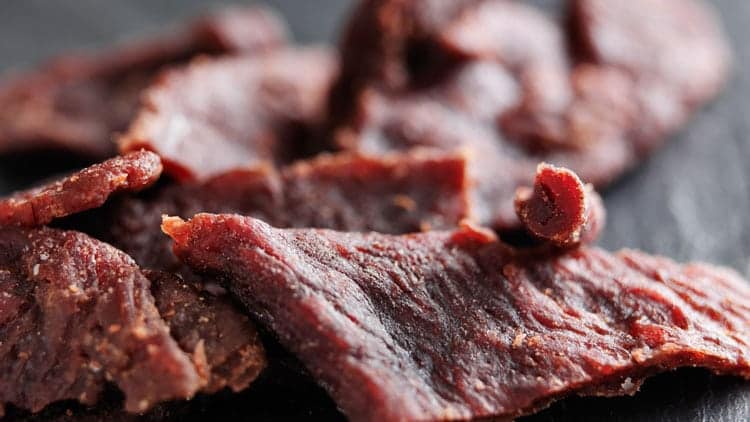 Beef Jerky
Eating healthy, high-protein food is all the rage. Beef Jerky is also a healthy source of protein because moisture and more importantly fat must be removed from the meat.
You can find many artisan brands of beef jerky out there but preparing your own is relatively quick and easy. For the new wave of modern day cavemen, follow these steps and make your own Beef Jerky in the comfort of your home.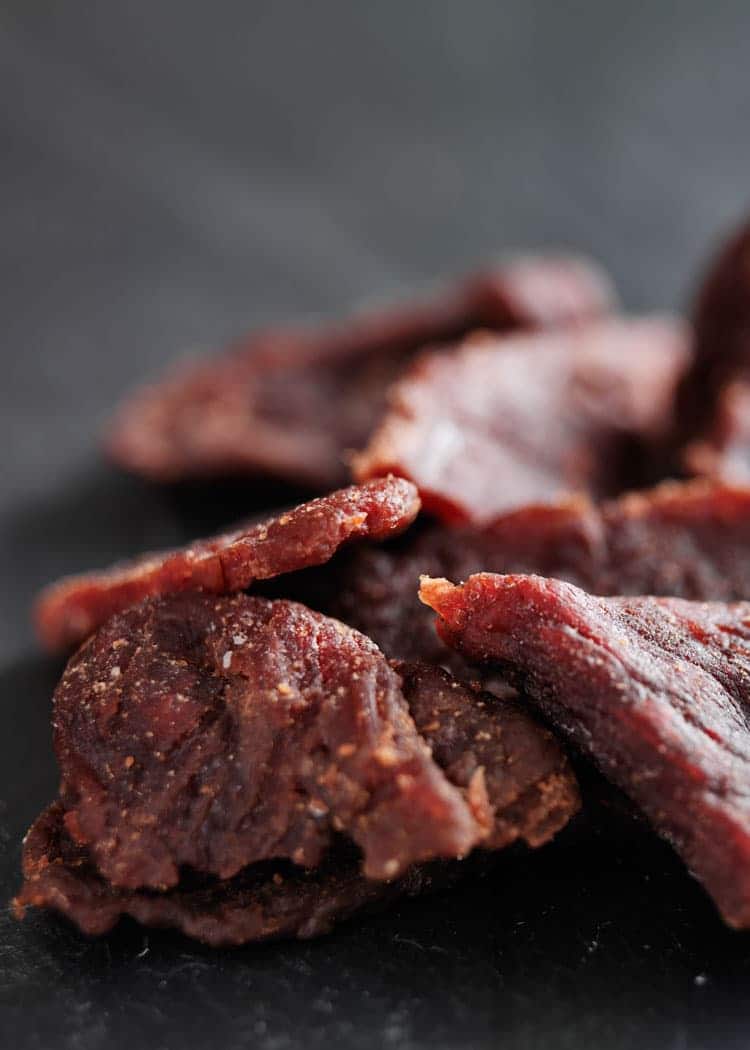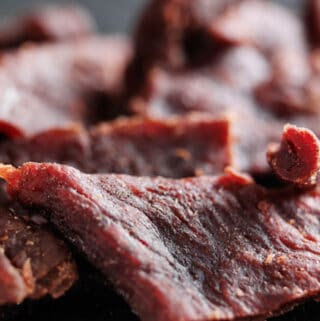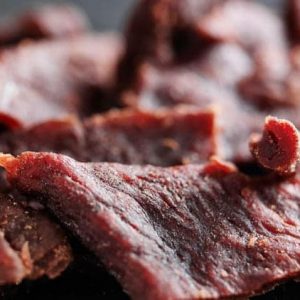 Beef Jerky
Learn how to make beef jerky at home. This is a delicious snack and high in protein which makes it a healthy snack choice.
Instructions
Add Worcestershire sauce, soy sauce, paprika, honey, black pepper, red pepper flakes, garlic powder, and onion powder together in a large bowl and whisk until incorporated.  Add the thinly sliced beef to bowl and stir until the beef is completely coated. Cover the bowl with plastic wrap and marinate in the refrigerator, 3 hours to overnight.

Preheat oven to 175 degrees F.  Line a baking sheet with aluminum foil and place a wire rack over the foil.  Remove the beef from the marinade (discard the marinade) and place on paper towels to dry.  Arrange beef slices in a single layer on the prepared wire rack on the baking sheet.  Bake beef in the preheated oven until dry and leathery, 3 to 4 hours. Cut with scissors into bite-size pieces.
Nutrition
Calories:
383
kcal
Carbohydrates:
20
g
Protein:
56
g
Fat:
8
g
Saturated Fat:
3
g
Cholesterol:
134
mg
Sodium:
3073
mg
Potassium:
1386
mg
Fiber:
2
g
Sugar:
10
g
Vitamin A:
1051
IU
Vitamin C:
7
mg
Calcium:
122
mg
Iron:
8
mg