When you get hit with a snack attack what do you usually reach for? Fruit? Veggies? Something healthy?
Garlic Basil Roasted Chickpeas
Like most people, probably not. Personally I prefer something savory and crunchy and usually end up reaching for microwave popcorn or chips--neither is doing me any favors.
That was until I learned about roasted chickpeas.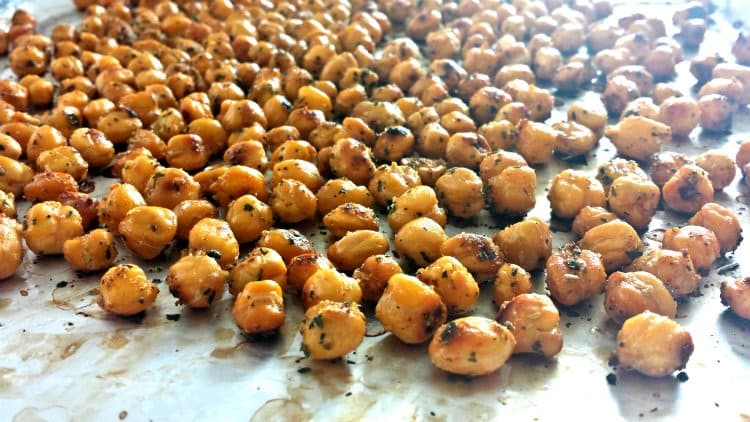 For those that are not familiar, chickpeas (or garbanzo beans) are a legume filled with tons of protein, fiber and loads of other goodies that your body craves. Because of their mild flavor, chickpeas are pretty versatile and can be spiced up for either sweet or savory.
The exciting thing about chickpeas is that when roasted in the oven, they crisp up nicely and turn into the PERFECT savory, healthy, crunchy snack!
I've almost polished off the batch of these writing this and no need to feel guilty! Chickpeas are much lower in in fat and cholesterol compared to chips or most any other snack.
And like I mentioned, they are so versatile that you can spice them up however you want!
For this recipe I used garlic, basil and olive oil but feel free to get creative and make your own combination. The possibilities are endless!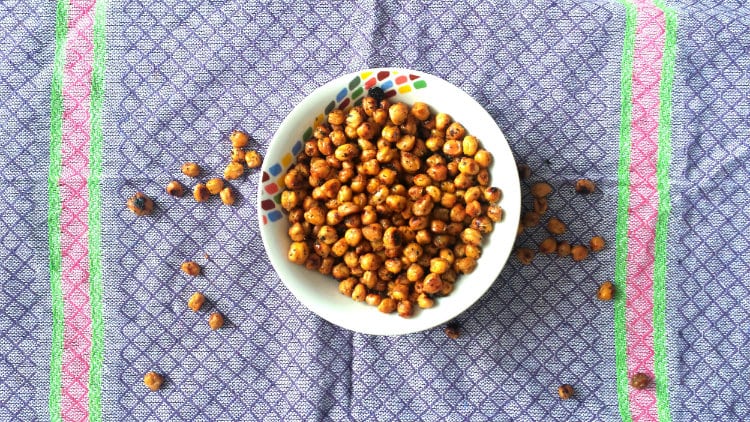 To get my chickpeas ready for roasting, I first added dry chickpeas to my crock pot and let them cook for about 4 hours.
This is how I like to make my chickpeas, but straight from a can works perfect too.
Once they are done cooking (or are out of their can) be sure to thoroughly pat them dry. This is the secret to getting a good crisp.
Then roast them naked. Butt naked! No oil, no nothing, just chickpeas and the oven for about 15 to minutes or until they look a little browned.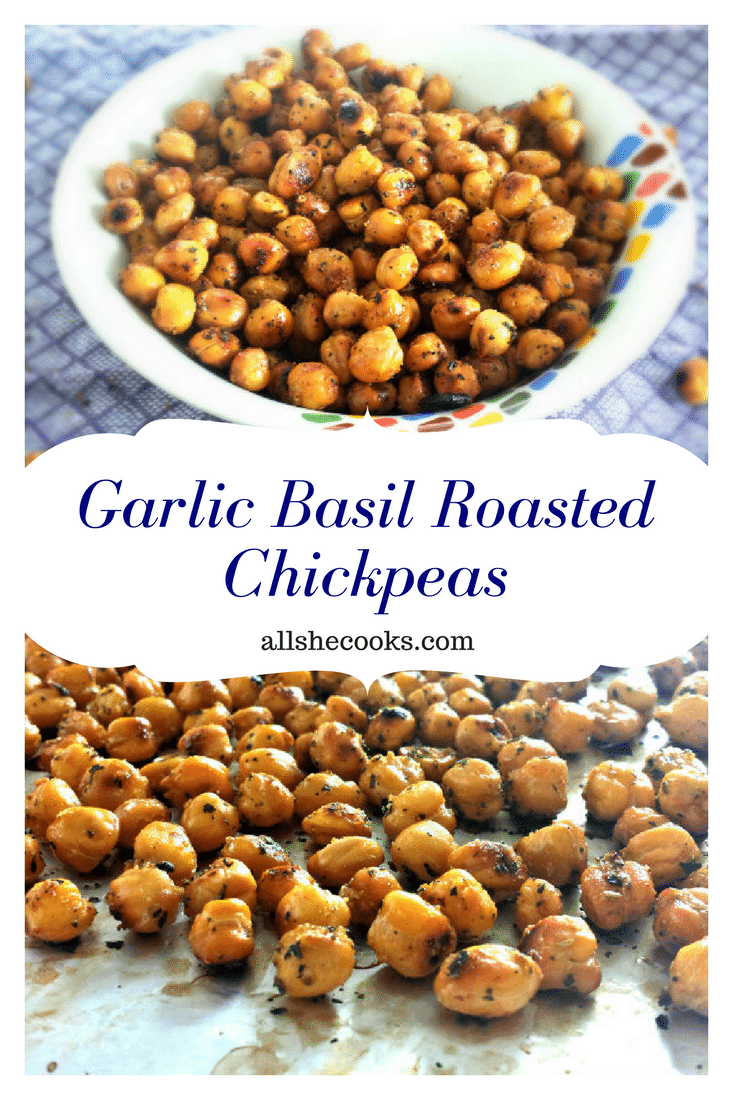 After their alone time, mix them up with their spice combination either from this recipe or your own. Then add them back to the oven for another 10 to 15 minutes, making sure not to let them burn which can happen quickly.
And viola! The perfect healthy crunchy snack!
If you are curious about other awesome chickpea recipes be sure to check out Buffalo Chickpea Pinwheels and Crispy Homemade Chick Nuggets.
Recipe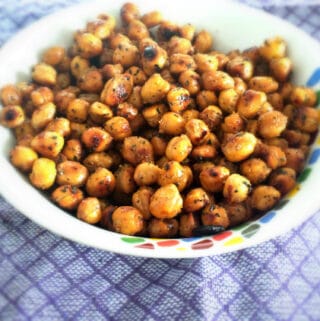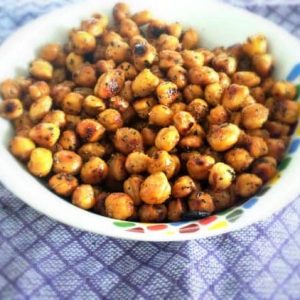 Garlic Basil Roasted Chickpeas
Instructions
Thoroughly pat chickpeas dry and spread over a lined baking sheet.

Bake at 350 degrees for about 20 minutes or until chickpeas are slightly browned.

Meanwhile, in a small bowl combine olive oil and spices

Toss roasted chickpeas in spice mixture until evenly coated and return to oven for another 10 to 15 minutes
Nutrition
Calories:
184
kcal
Carbohydrates:
23
g
Protein:
7
g
Fat:
7
g
Saturated Fat:
1
g
Sodium:
6
mg
Potassium:
248
mg
Fiber:
6
g
Sugar:
4
g
Vitamin A:
22
IU
Vitamin C:
1
mg
Calcium:
44
mg
Iron:
3
mg
Save
Save
Save