This post is sponsored by Better Bakery.
Heart Healthy Salad Recipes
There is something about heart healthy salad recipes that makes a person feel GREAT. And when that is paired up with an artisan melt from Better Bakery, well–you can bet that dinner is going to be spectacular.
Blueberry and Kale Superfoods Salad Recipes
Whether it's something like this beautiful Blueberry and Kale Superfoods Salad recipes, an avocado salad, or our Berry Spinach Salad, having a superfood salad recipe is always a great choice for a side dish.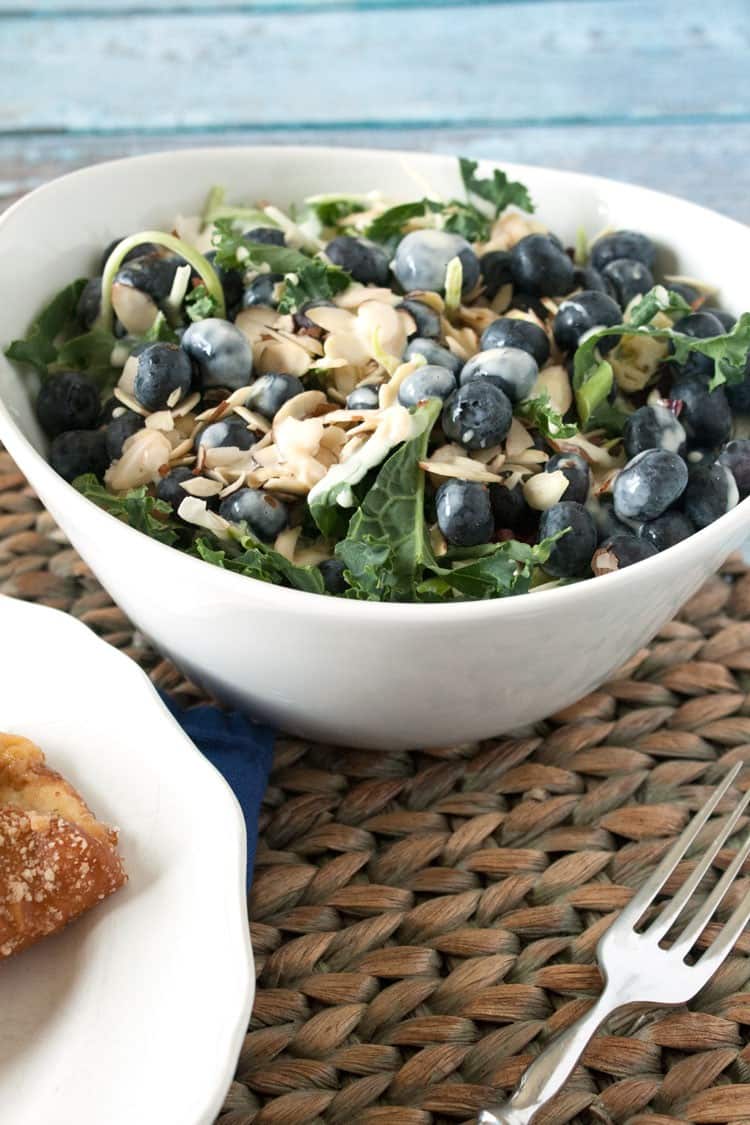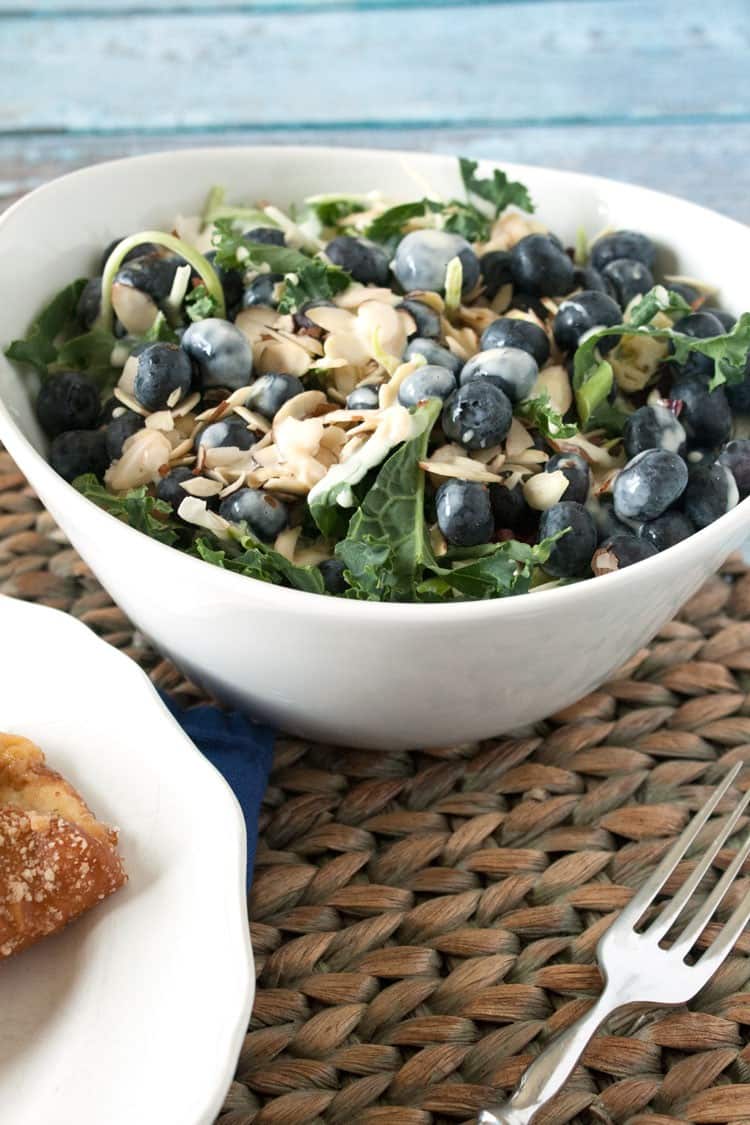 With nutritious ingredients like cabbage, broccoli, Brussel sprouts, and superfood favorites kale and blueberries, this salad is loaded with all kinds of good things. It's packed with flavor and color, and we all know that colorful food is good for you.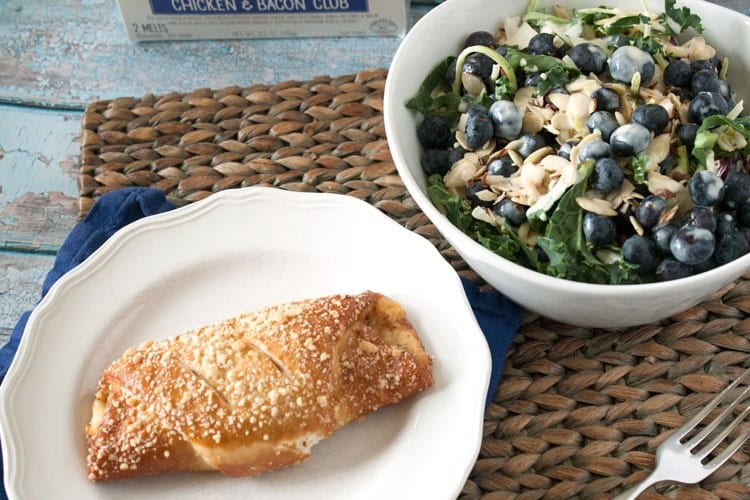 Better Bakery Artisan Melts
Have you tried these wonderful creations? Better Bakery Artisan Melts are SO flavorful, soft and tasty. I've had my fair share of melts over the years, and let me just say–there is absolutely no need to buy any other brand of melt because these are THAT good.
As in–fresh tasting, soft, delicious bites of perfection. I kid you not.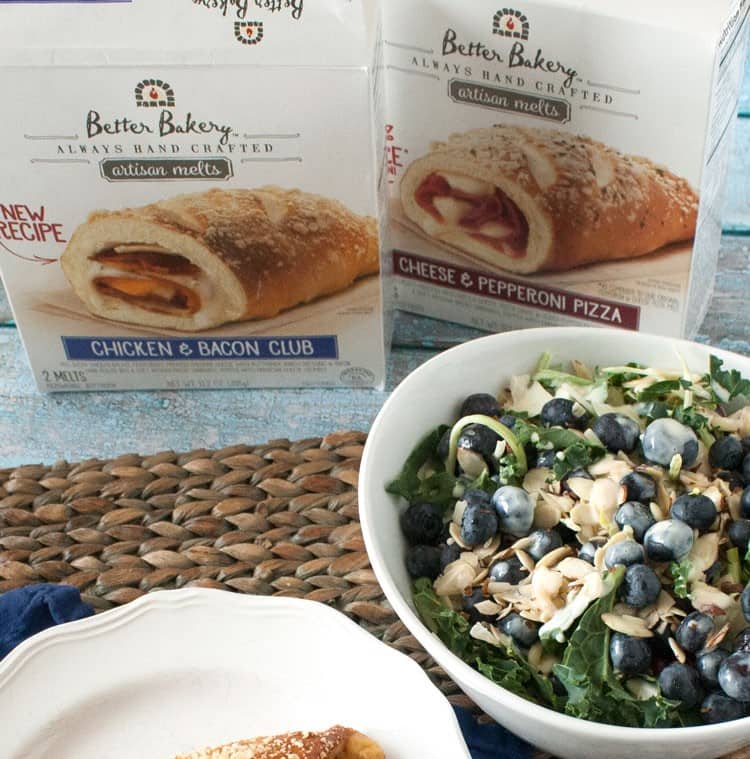 When all is said and done, a dinner of such simplicity is one to remember. We're talking about a super easy dinner from start to finish, and even if you don't want to call yourself a pro in the kitchen, there is absolutely no reason under the big blue sky why you can't whip up a superfood salad recipe like the one we've made for you today.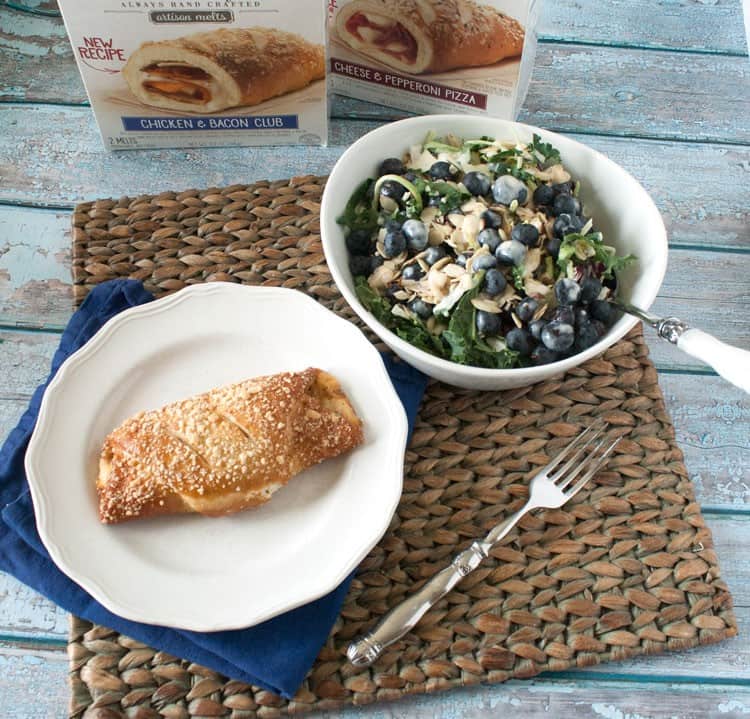 Better Bakery artisan melts come in two of my favorite flavors: Chicken & Bacon Club (hello bacon!), and Cheese & Pepperoni Pizza.  Both of these choices offer bites full of delectable goodness.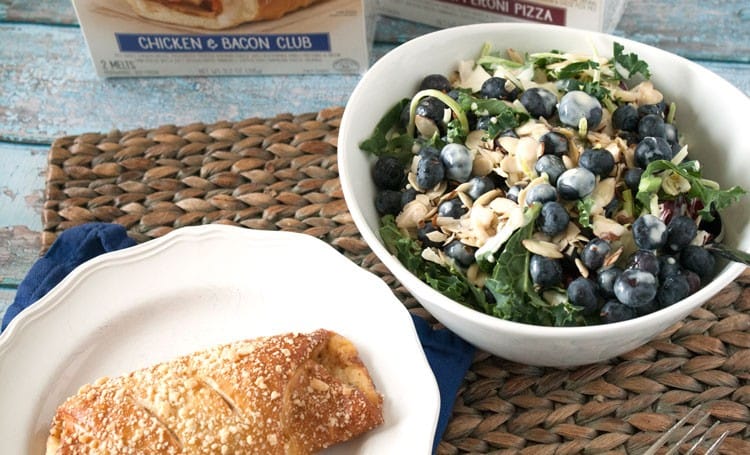 Artisan melts are available at several grocery chains, including Walmart, Kroger, Meijer, HEB and Harris Teeter who all carry Better Bakery.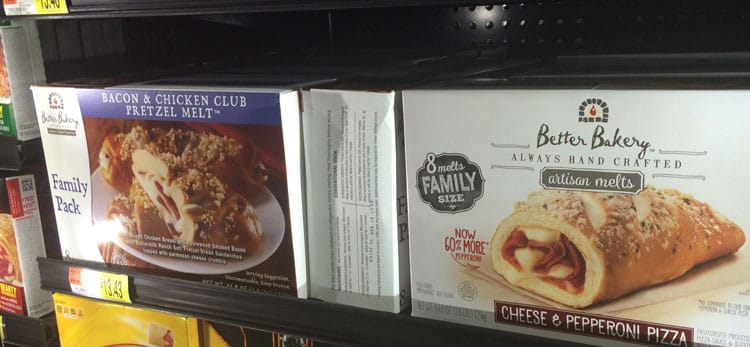 Get a coupon for $1.50 off Better Bakery artisan melts because if you're like us, you like to save big.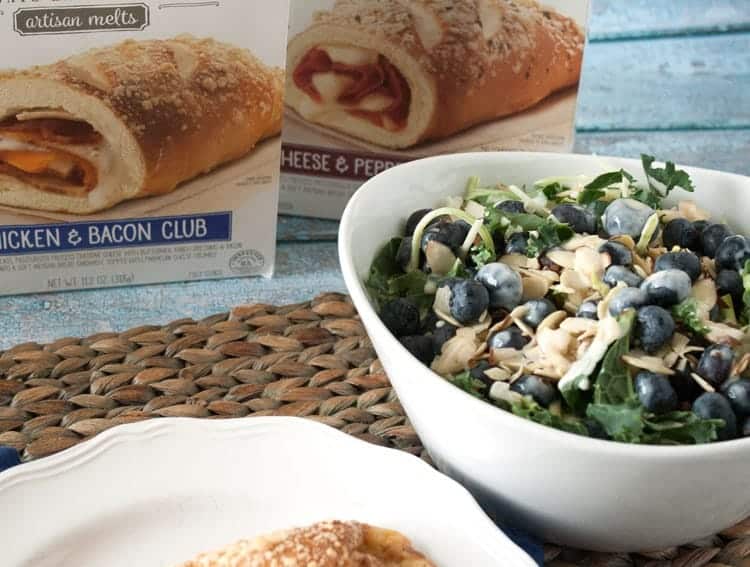 Better Bakery Artisan Melts
The choice isn't whether or not to buy Better Bakery artisan melts–it's which variety to choose. Personally,  I find it to be a pretty difficult decision, and it comes down to whether I'm in the mood for bacon on a pizza flavor.
But…that's just me.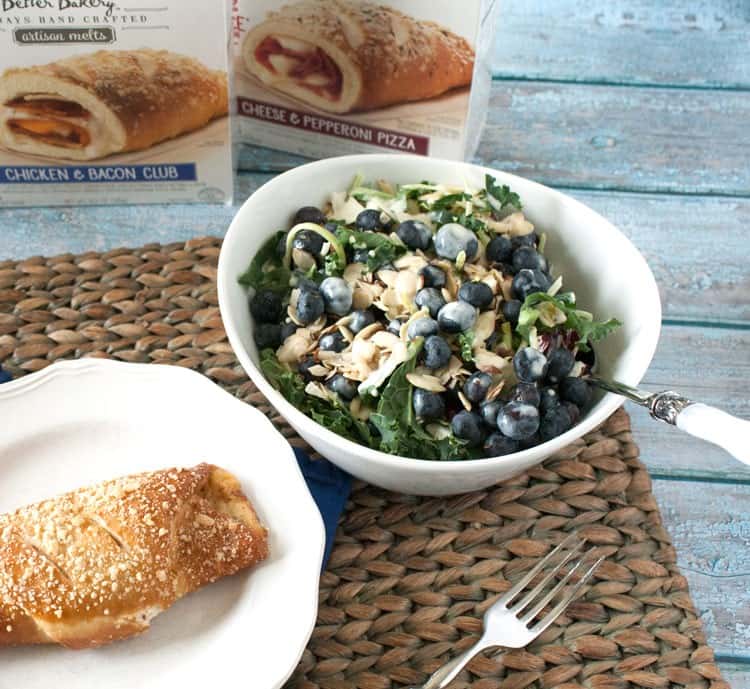 And either way–whichever artisan melt you select–you simply can't go wrong with our fun and fabulous Blueberry and Kale Superfood Salad.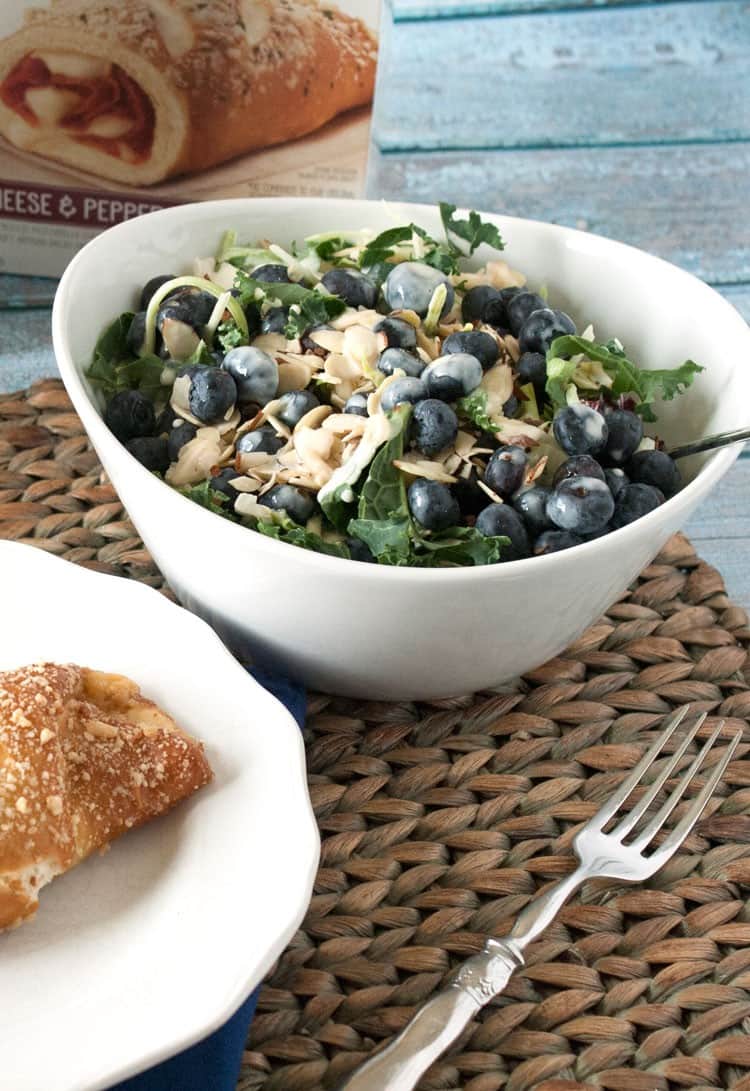 And yes–it tastes just as good as it looks!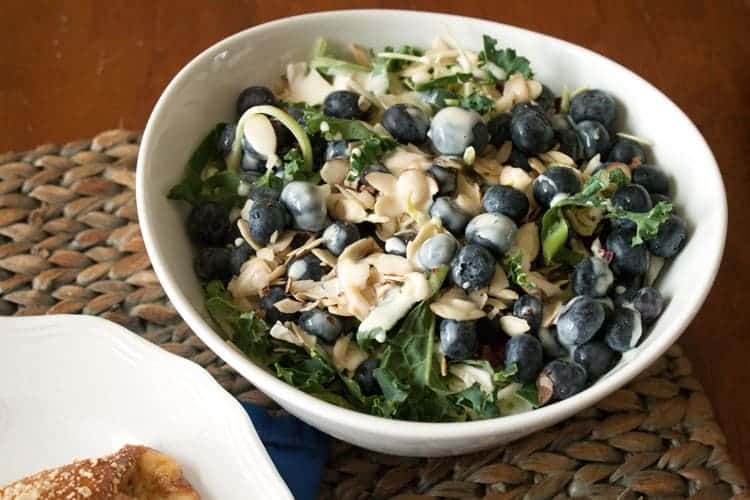 Print
Blueberry and Kale Superfoods Salad Recipes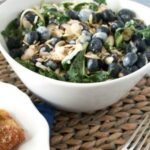 Author:

Jessica

Prep Time:

5 minutes

Total Time:

5 minutes

Yield:

6
Ingredients
Fresh Express Chopped Kit 2.25 ounce (Kale Salad)
1 cup blueberries
1/2 cup sliced almonds
Salad Dressing:
1/3 cup vanilla yogurt
1/2 cup orange juice
1 tablespoon honey
Instructions
Pour bag of Kale Salad into bowl. This is a combination of shredded: cabbage, broccoli, Brussel sprouts, and kale.
Add blueberries and almonds to top of salad.
Mix together yogurt, orange juice and honey until smooth consistency. Either pour over top of salad and toss, or serve on the side and let people add dressing to their own salad.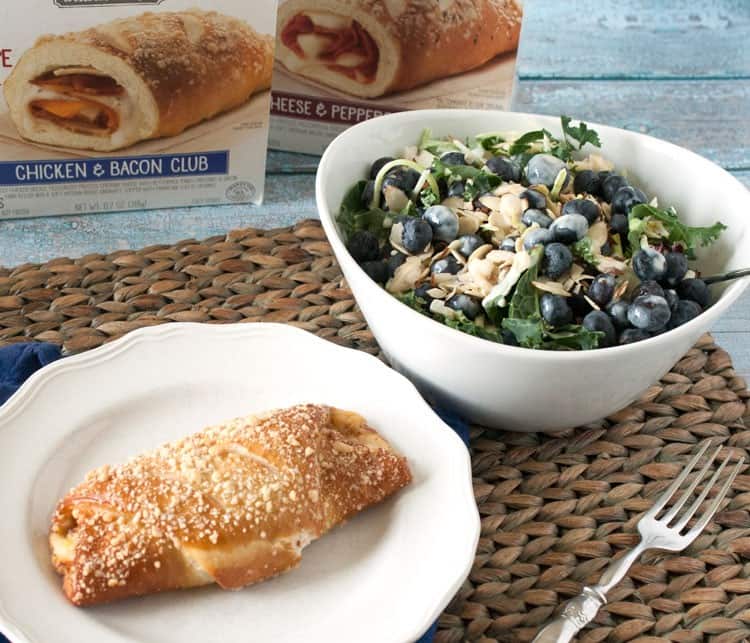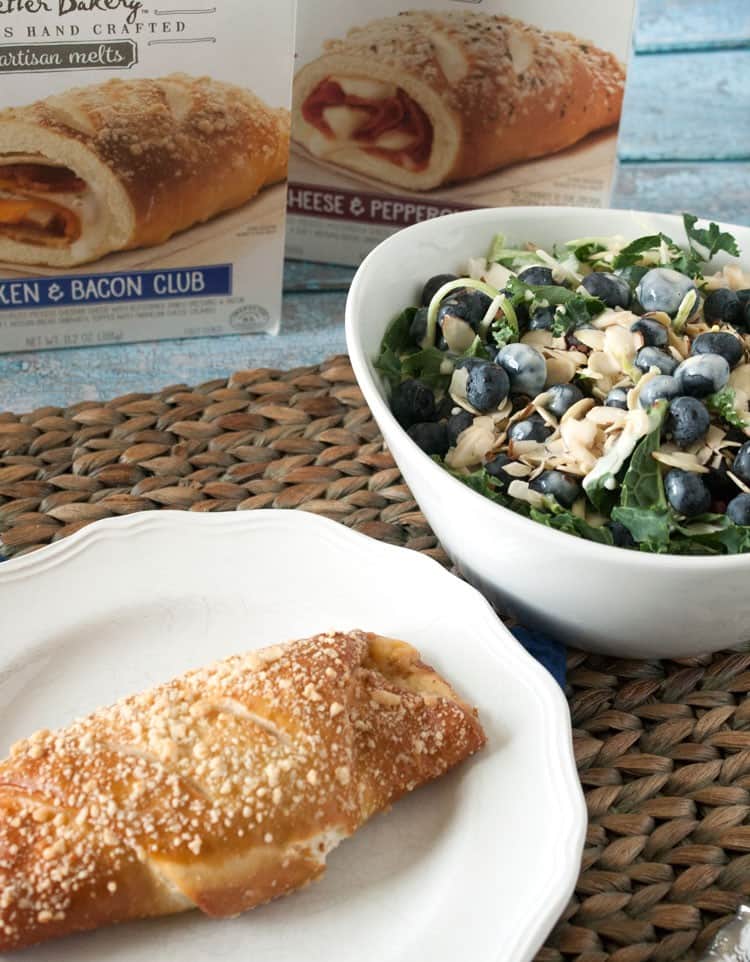 The following two tabs change content below.
Latest posts by Jessica McCoy (see all)