Cajun Popcorn Shrimp ( i.e. Bubba Gump Popcorn Shrimp)
The secret to any good popcorn shrimp is in the batter. This recipe gets it right, with just a touch of sweetness to make your mouth water. The trick to perfectly cooked popcorn shrimp is making sure your oil is at the right temperature and keeping an eye on the shrimp as they are cooking, taking them out when they are golden brown.
Get more amazing copycat recipes here.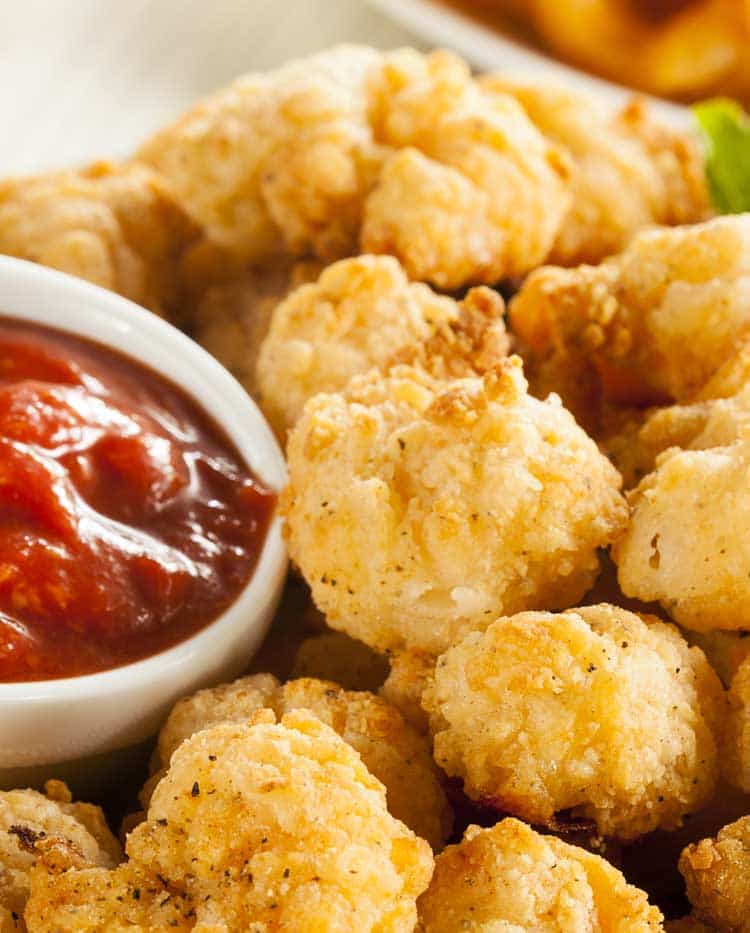 Famous Copycat Recipes
If you love eating out, you'll love this copycat recipe. Eating out can get expensive, and lets face it, sometimes the recipes you love are from restaurants that aren't close enough in proximity to go to on a regular basis. Bubba Gump's restaurant is one of those restaurants for me. While my family really enjoys the restaurant, the closest location is a few hours away.
With this Copycat Bubba Gump Popcorn Shrimp recipe, we've got a tasty recreation of a popular Bubba Gump's recipe right here at home.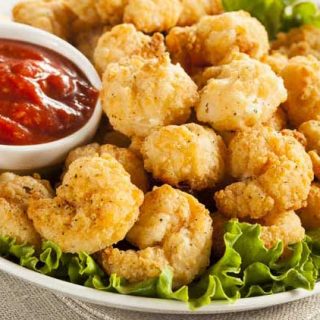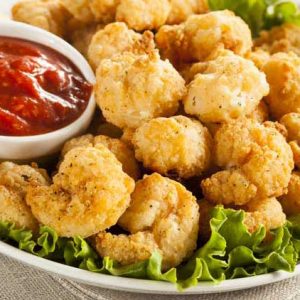 Copycat Bubba Gump Popcorn Shrimp
Love Bubba Gump's Popcorn Shrimp? You have to try this Copycat Bubba Gump Popcorn Shrimp recipe. It is a perfect appetizer recipes.
Instructions
In a bowl, mix shrimp, sugar, salt, olive oil, and ½ tsp of the Cajun seasoning. Cover and refrigerate for about 2 hours.

Heat a couple of inches of oil in a wide pot over medium high heat.

In a large mixing bowl, beat the egg. Add the flour, corn starch, beer, and remaining Cajun seasoning. Mix until a smooth and creamy batter is formed.

Toss the shrimp, pepperoncini, and red peppers in the batter until well coated.

Add shrimp, pepperoncini and red peppers to oil one at a time, remove excess batter before frying.

Fry. Cook in one layer only and avoid adding too many shrimp or the oil will cool and the batter becomes lumpy and sticky. Fry until golden brown, about 3 minutes. Work in batches. Remove shrimp and peppers with a slotted spoon, drain on paper towel and season with salt. Make sure the oil is fully heated before frying more food.

Serve with tartar sauce, cocktail sauce or lemon.
Nutrition
Calories:
448
kcal
Carbohydrates:
45
g
Protein:
29
g
Fat:
14
g
Saturated Fat:
7
g
Cholesterol:
327
mg
Sodium:
1291
mg
Potassium:
286
mg
Fiber:
3
g
Sugar:
2
g
Vitamin A:
1459
IU
Vitamin C:
26
mg
Calcium:
192
mg
Iron:
5
mg