Crockpot Panettone Bread Pudding.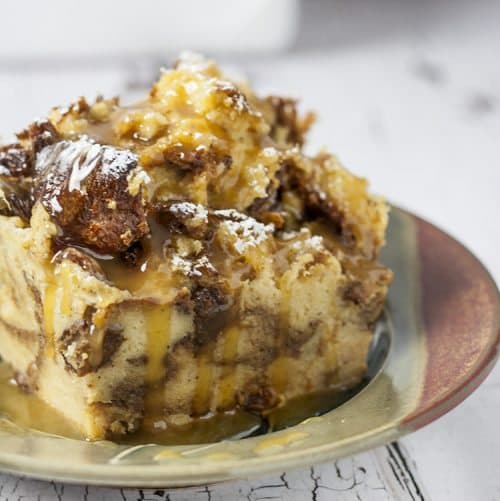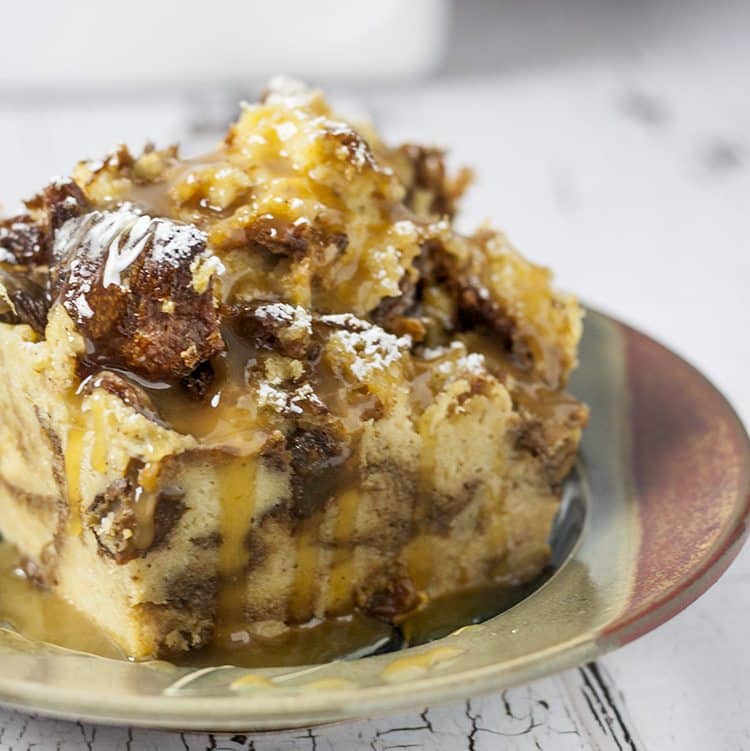 I love using my crockpot.  When it's a "stay indoors snowy kind of day", well that's the kind of recipe I'm looking for.  And this Crockpot Panettone Bread Pudding is a classic.    I remember my Mom using crusts and bread scraps to make hers.  It was so delicious, and she added some lovely spices like cinnamon and nutmeg.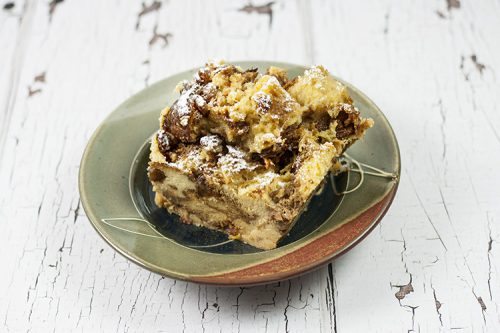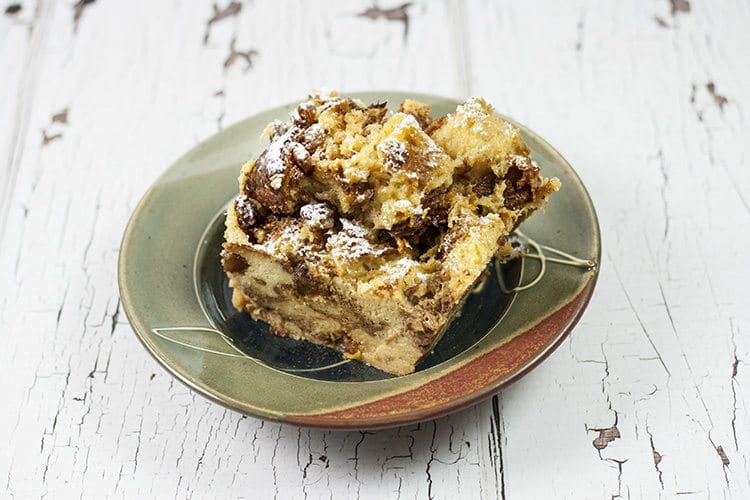 The recipe I found uses cinnamon bread and there are a gazillion crockpot recipes out there.  Seriously, probably two gazillion.  And there it was, a bread pudding recipe for my Crockpot. I must admit sounds lovely.  Can't you just smell the aroma of cinnamon bread baking into a delicious and creamy bread pudding?
But you know me, don't ya?  I love to mix it up.  So for this Bread Pudding I decided to use Panettone.  That deliciously sweet Italian Bread you see in stores only at Christmas time.
Add some lovely heavy cream, a few raisins, eggs and PRESTO! Crockpot Panettone Bread Pudding.
Oh and Brandy….don't forget the Brandy!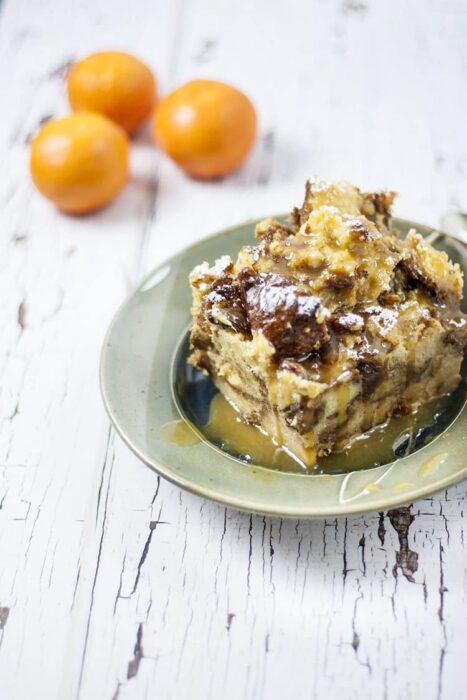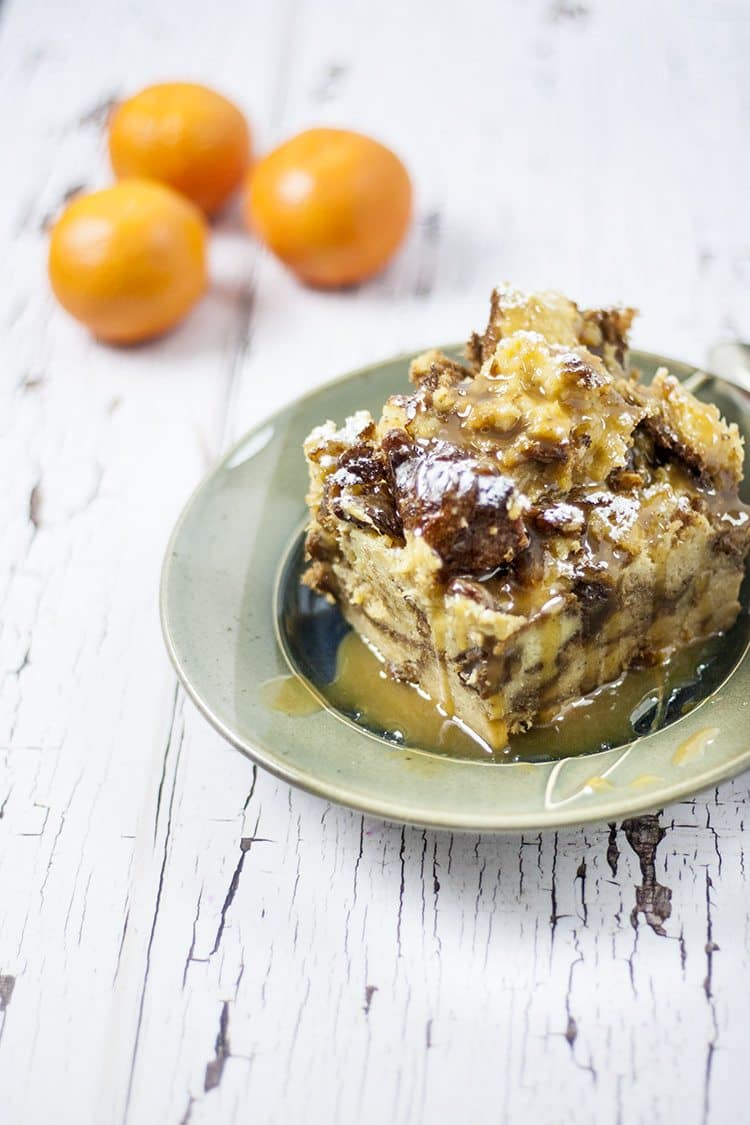 You can typically  bake a bread pudding in about 45 to 50 minutes in your oven.  The Crockpot takes longer, but that you leaves you time to do other lovely things, like read a book, go for a walk or watch a movie.  Yeah, that's for me.  A great movie, with some hot cocoa and my favorite blanket, all curled up. You can make this amazing Panettone Bread Pudding  in your crockpot in about 2-3 hours of cooking time.  I've also included the prep time in the recipe below so that you can plan ahead!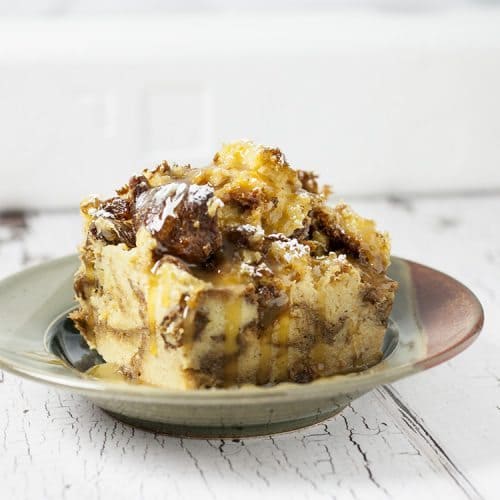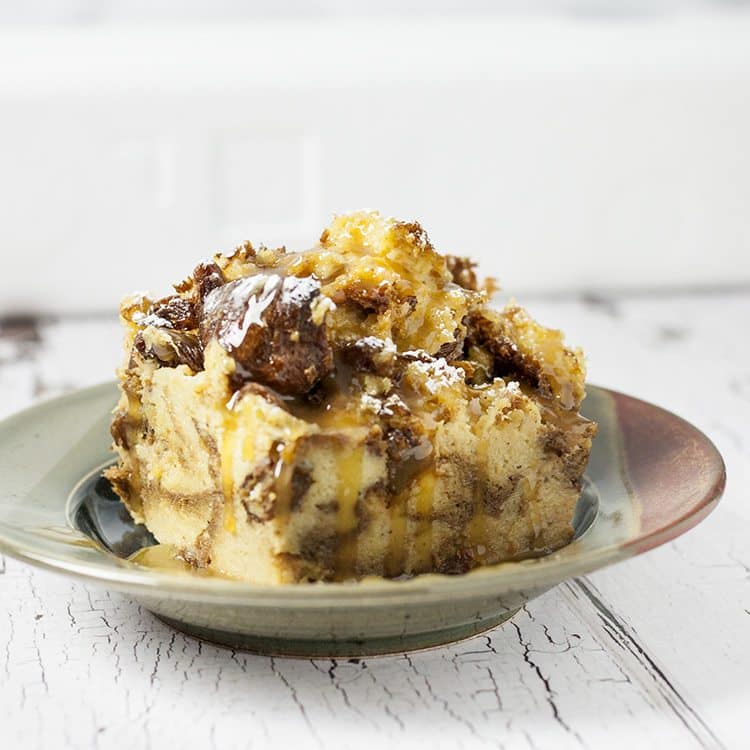 I think this delicious Crockpot Panettone Bread Pudding is a great breakfast casserole and would make a yummy dish for Breakfast or Brunch! For more Brunch ideas, Salted Caramel Coffee Cake or Apple Pie Coffee Cake will both be a hit at your next Brunch. White Chocolate and Blueberry Bread Pudding is another great recipe to try.
And to top it off the Panettone Bread Pudding, I like to smother it in my yummy homemade Salted Caramel Sauce.
Enjoy.
[mpprecipe-recipe:508]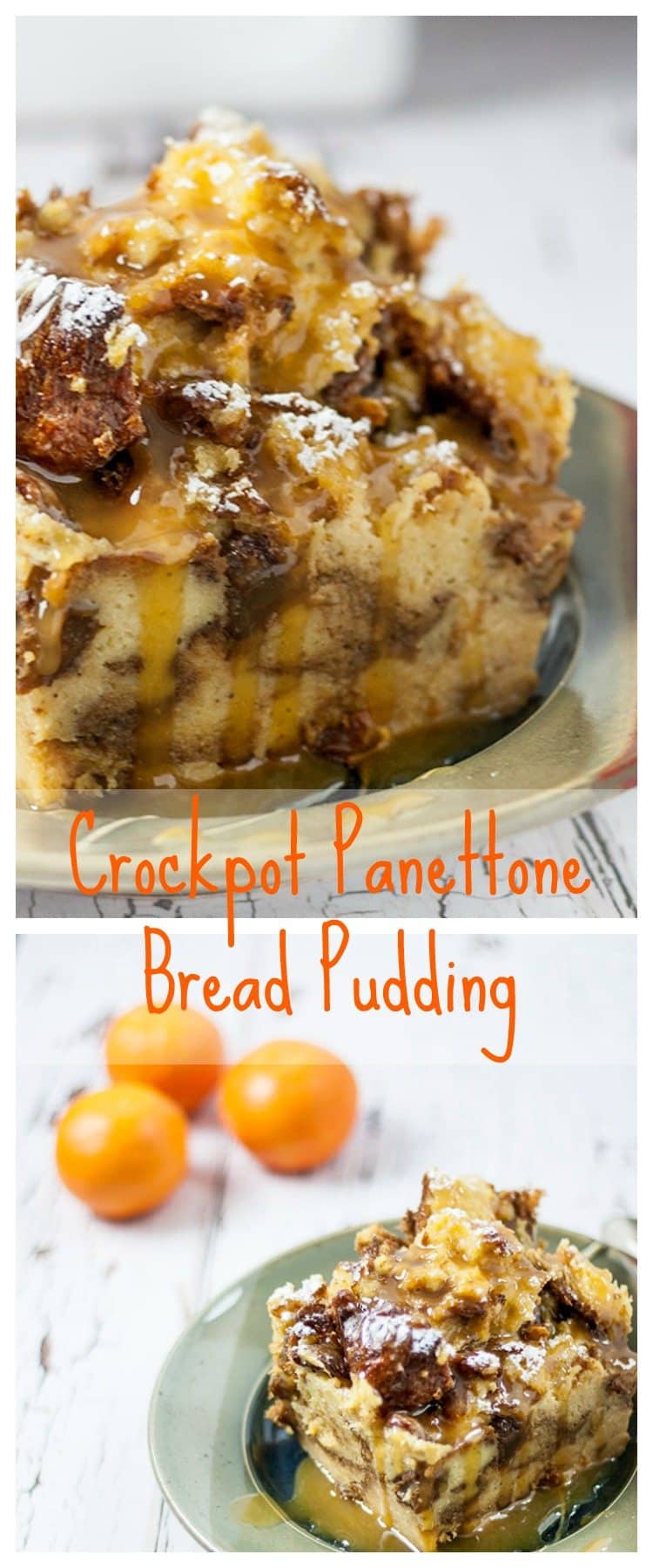 The following two tabs change content below.
I love to bake & create easy recipes that will turn novice bakers into rockstars! A full time administrator, writer, food blogger, mom and grandma, Perfect Pies and Pastry lets my creativity shine.
Latest posts by Judy Kahansky (see all)