Sorry, but I can't resist a good (or bad) pun. It's a curse that runs in my family, like webbed toes and gambling problems.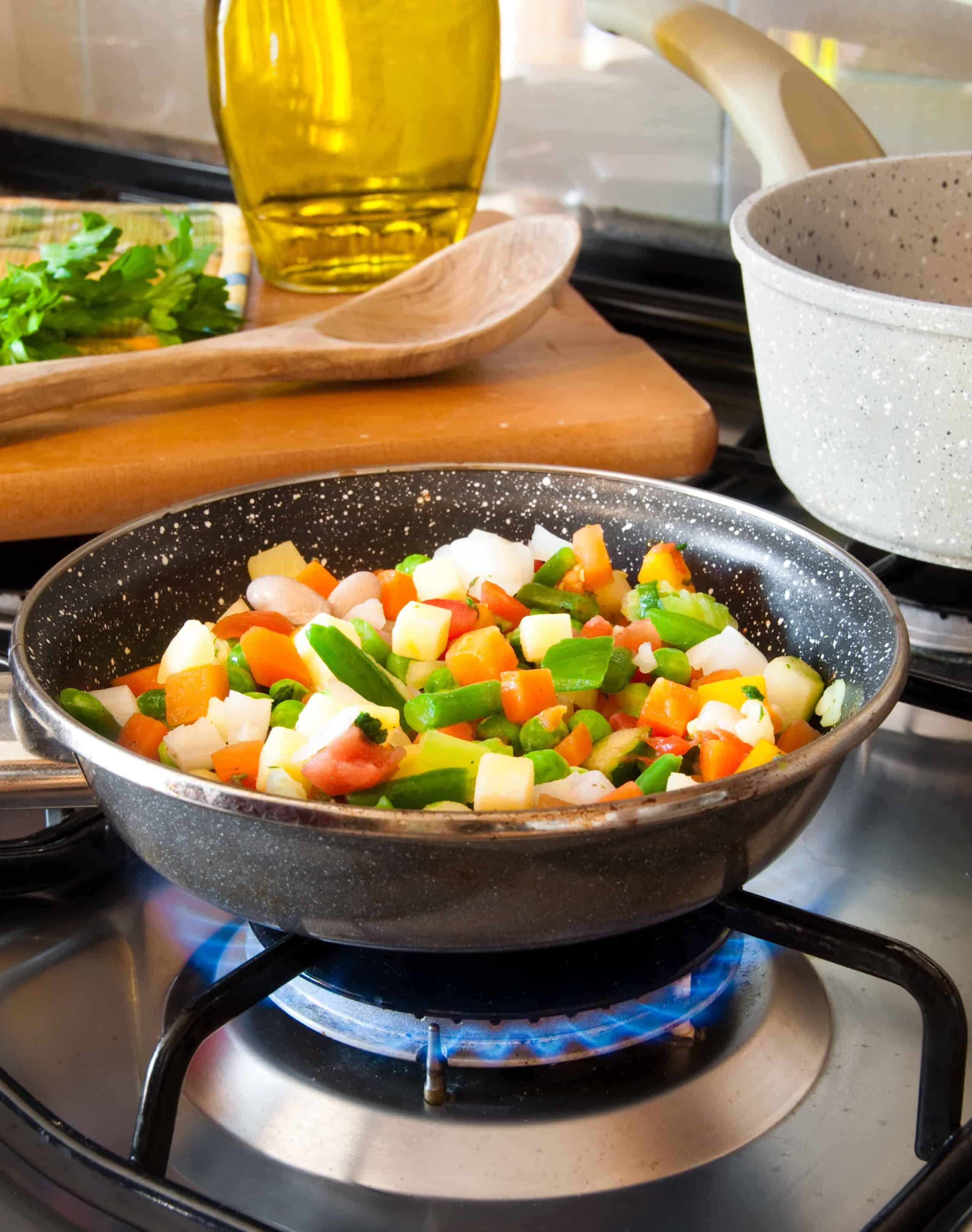 If you're anything like me, you've at least once fantasized about smacking the person who lived in your house before you.
You know the gal who did the bathrooms in Pepto Bismol pink or Mr. DIY who installed a heating duct where you'd like to put a ceiling fan…if you could.
Last year, in our move to Virginia, I left my beloved, low-maintenance, glass-top, electric stove for a grated, gas model that attracts food particles like black pants attract pet fur.
Every crumb, dust fiber, droplet of liquid, DNA strand and amoeba shows on its surface magnified in technicolor. I've become a slave to cleaning this thing.
And if I ever meet Susan Morrison in person I won't hesitate to back-hand her with one of the grates for the ridiculous stovetop that she picked out.
Oh dear, what started as a stove cleaning tutorial has turned into a therapeutic rant. But enough about my violent tendencies. Let's talk cleaning.
If you have gas…. a gas stove, that is, here are some practical cleaning tips based on all my experience.
For grates and burners:
– Soak your grates and burners in a mixture of one cup ammonia with enough water to cover them for a couple hours or over night. I do it in my sink, but you can use individual zip-lock bags.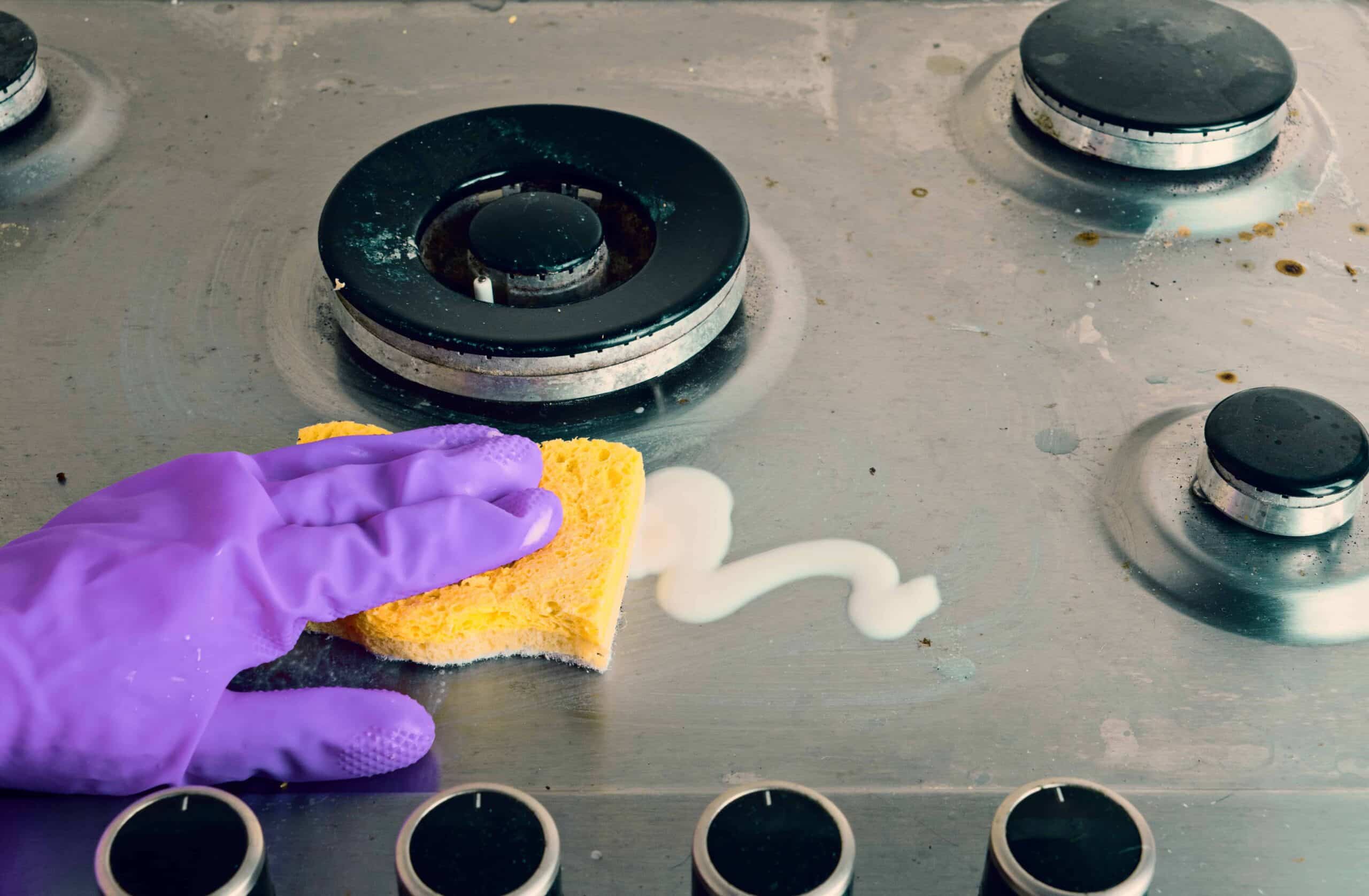 This loosens stuck on spills and dissolves that greasy coating that shows up uninvited.
-After removing them from the ammonia mixture, scrub the surfaces with a wire brush or steel wool to remove any stubborn residue.
-Give them a good rinsing and dry with a paper towel.
You could also try your hand at cleaning with vinegar…it works wonders on many surfaces. Bar Keepers cleanser is also a wonderful all purpose cleanser that does the trick when nothing else seems to work.
For the stovetop:
-I always start with a good vacuuming to get the crumbs off. It works better than just pushing them all over the surface with a cloth.
A hand vac works best. Or use your floor vac's hose attachment. I don't recommend standing on your counter and pushing your Eureka upright back and forth across the stovetop. But maybe I'm being prudish.
If your cook-top is porcelain, enamel or glass:
-Once the loose particles are gone, it's time to scrub the stuck-on offenders.
– In a small bowl, mix up a paste of baking soda and warm water. How much you'll need depends on how much area you have to scrub.
-Use a mixing spatula to drop dollops of baking soda mixture onto the stuck-on spills that need removing.
-Let it sit for 10 minutes to work its loosening magic.
-Use a sponge to scrub anything still clinging to the surface. (Sometimes I resort to using a fingernail if the spill just won't budge.)
-Use a clean, wet cloth to wipe off the remaining baking soda mixture. You may have to repeat several times.
(Though it works well, I don't like to do this often because dealing with the baking soda mess is just a pain. If you use a good stovetop cleanser like Weiman brand and wipe up spills when they happen, you shouldn't have to use the baking soda routine very often.)
If your cook-top is stainless steel:
-It's been my experience that hot, soapy water and/or stainless steel cleaner works best. (I've actually never had a stainless steel cook-top, but I did read about them.)
It might even make you act like a rock star and tackle the rest of your spring cleaning. Check out our tutorials on how to clean your shower with dishsoap and vinegar, and clean pollen off outdoor furniture.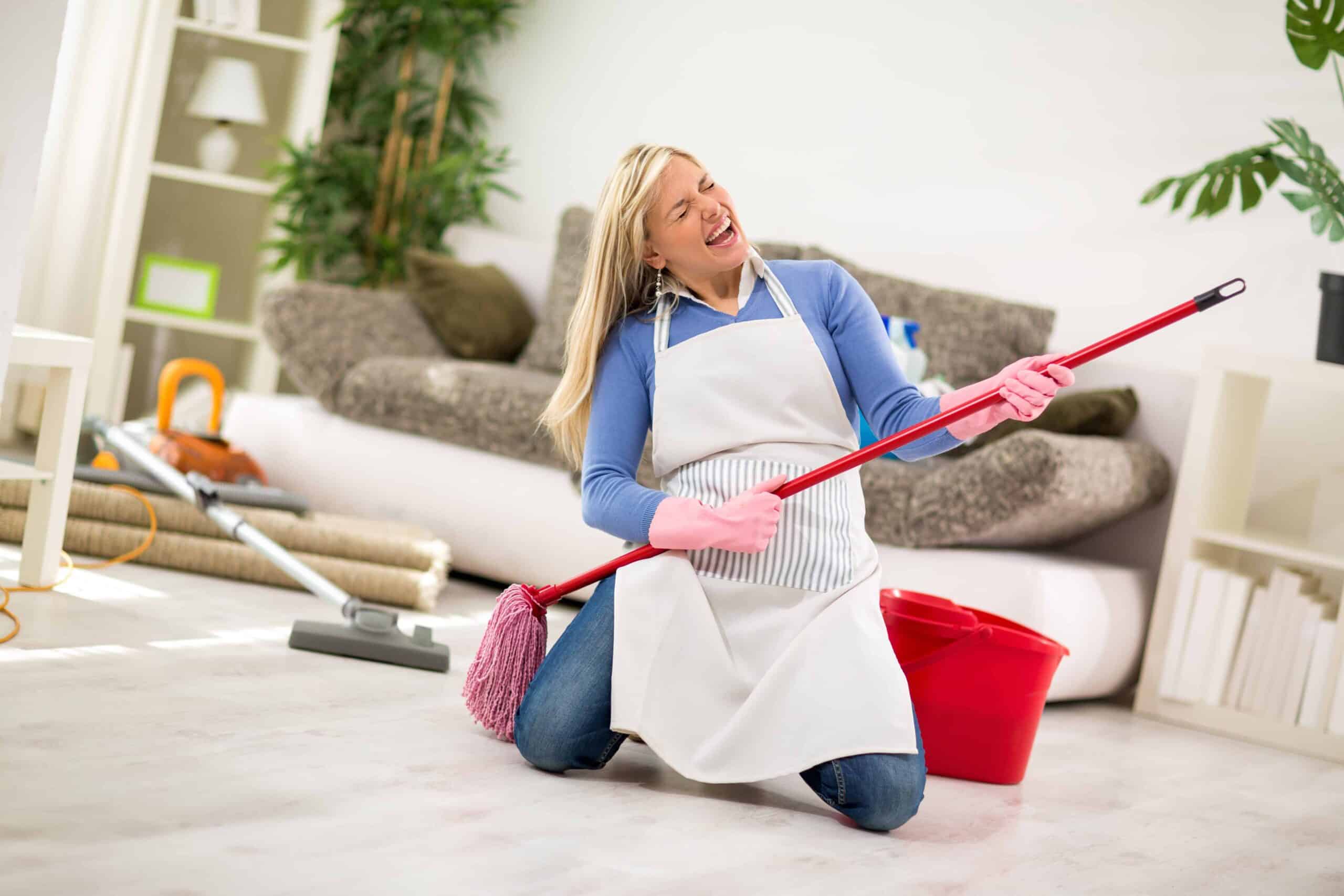 In light of these how-to's for cleaning your stove, I think it's important to first choose one that's as low maintenance as possible.
If you're lucky enough to be building or remodeling your kitchen right now, look for a cook-top that's designed with lots of spills already built in, for a handy camouflage effect. If they haven't been invented yet, I might start pitching the idea to appliance manufacturers.
Heck, maybe one day someone will be cursing about the hideous pre-stained appliances I chose for her kitchen. And I'd feel honored.
The following two tabs change content below.
Angela Weight is an award-winning journalist, blogger and somewhat motivational speaker, originally from Wrightsville, Georgia and currently living in Richmond, Virginia. Her laugh-out-loud accounts of life's ironies and irritations can be found on her blog angelaweight.com aka
Sanity Waiting to Happen
. You can also find Angela on
Instagram
and
Pinterest
.
Latest posts by Angela Weight (see all)