Grilled vegetables are one of my favorite food sides to serve up during the summer. Often, we're talking about fresh from the garden veggie fare that we lightly season with olive oil and either salt and pepper or whatever other favorite spice we pull out from the spice rack.
Grilled vegetables are the perfect side for our Vegetarian California Burger Recipe and our Vegetarian Quiche recipes. Yummy!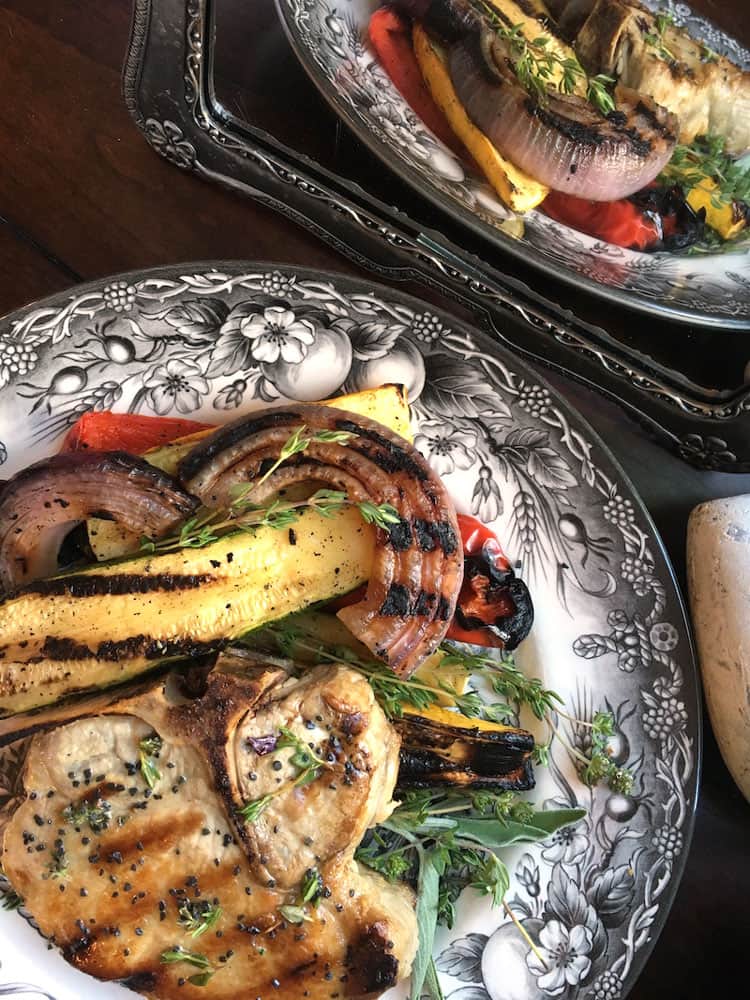 BBQ Vegetables
We're not suggesting to top off your favorite grilled vegetables with BBQ sauce, but you certainly can throw them on top of the grill next time you're cooking up something for dinner.
Mixed roasted vegetables really can be cooked up either in the oven or on the grill. During the summer we area all about summer BBQ recipes--side dishes just make another delicious way to eat up some of our favorites.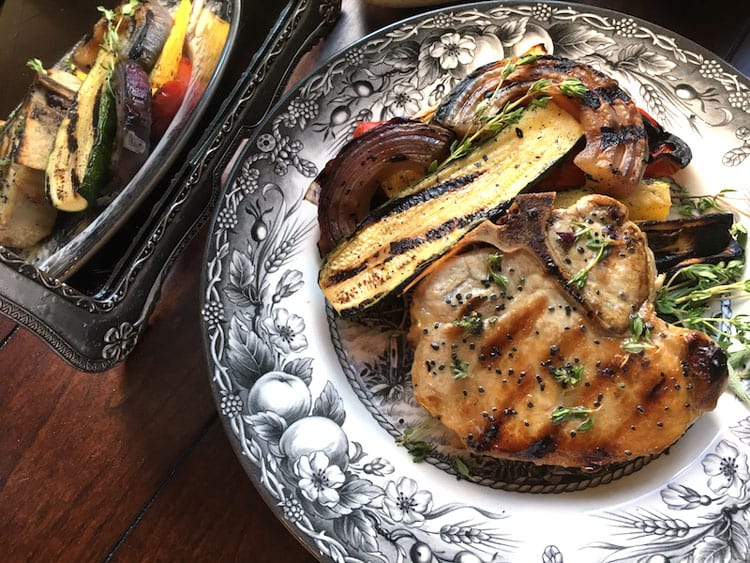 Vegetarian BBQ Ideas
Forget the faux-burger and set your sights upon a light grilled vegetable medley that is served with herb butter. You'll be loving each and every bite.
We love grilled vegetables served up with grilled pork chops, but if you are solely looking for vegetarian recipes, this grilled vegetable recipe is so tasty to serve up with whatever you've got in mind.
Grilled Summer Vegetable Medley with Herb Butter
Grilling is a great way to enhance the natural sweetness of summer garden vegetable. For best results, cut all vegetables to a uniform thickness and angle your cuts to ensure the largest surface area possible.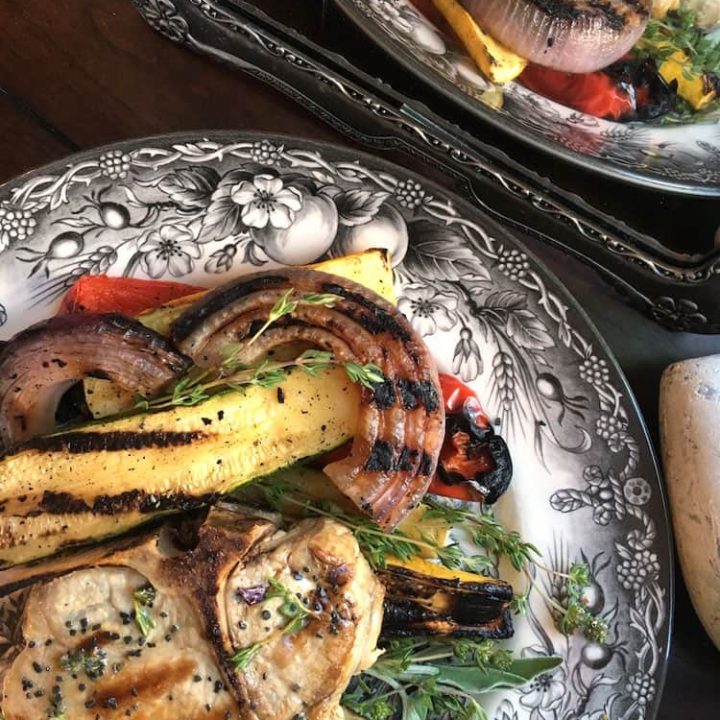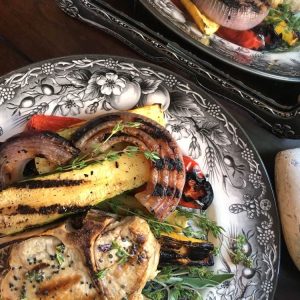 How to Make Grilled Vegetables
Learn how to make easy grilled veggies with this recipe. Healthy veggies are a great side dish for any summer meal, and a good way to keep in shape.
Instructions
For herb butter, combine butter, thyme and salt into a small bowl or on a Himalayan salt block, if you have one. (Do not add additional salt if you use this method). Combine thoroughly with a fork (bowl method) or a large knife blade (salt block). When finished, transfer to a serving container.

Prepare grill by brushing grates with a wire brush. Set heat to medium. When ready, temperature should be between 350-450 degrees.

Brush both sides of each vegetable section with extra virgin olive oil and place on grill. Cook on medium, direct heat until vegetables are crisp tender. For zucchini and yellow squash, this should take about 5 minutes. Onion and bell pepper will take approximately 10-12 minutes, maybe slightly longer. Turn once while cooking.

Remove from heat and serve immediately with grilled bone-in pork chops. Add a pat of herb butter to the vegetables and pork chop for an extra bit of flavor and a nice presentation.