Looking for a simple and easy burger recipe? These delicious Homemade Burgers are loaded with pepper, garlic, salt, Worcestershire sauce, and more. You can cook these juicy burgers on the grill or in a skillet.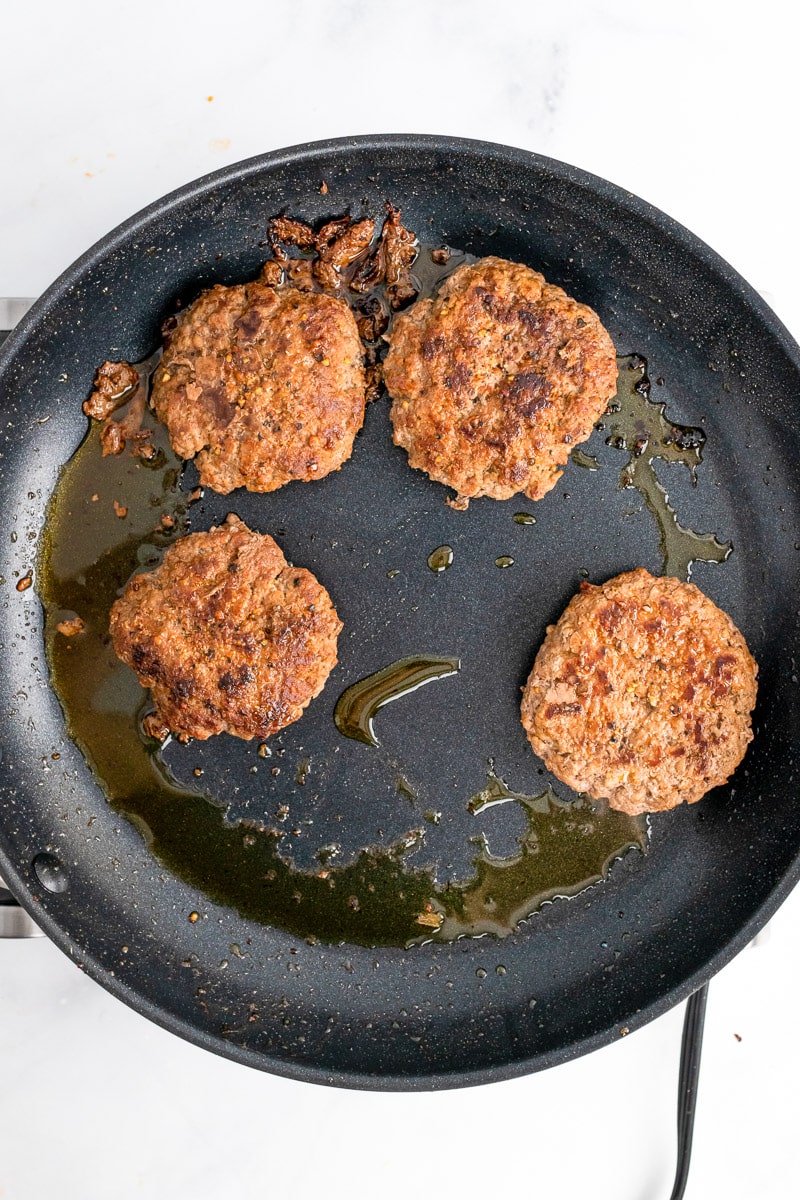 In this Article:
Dive in to a juicy homemade burger patty that you can pile with cheese, sliced lettuce, tomatoes, condiments, and more! Dinner just got a whole lot better.
I love serving these burgers with a fresh slaw, a fruit salad, and a showstopping dessert.
This Homemade Burger recipe is...
Gluten-free
Easy
Made with simple ingredients
Ready in 20 minutes
A wuick dinner idea
How to Make Homemade Burgers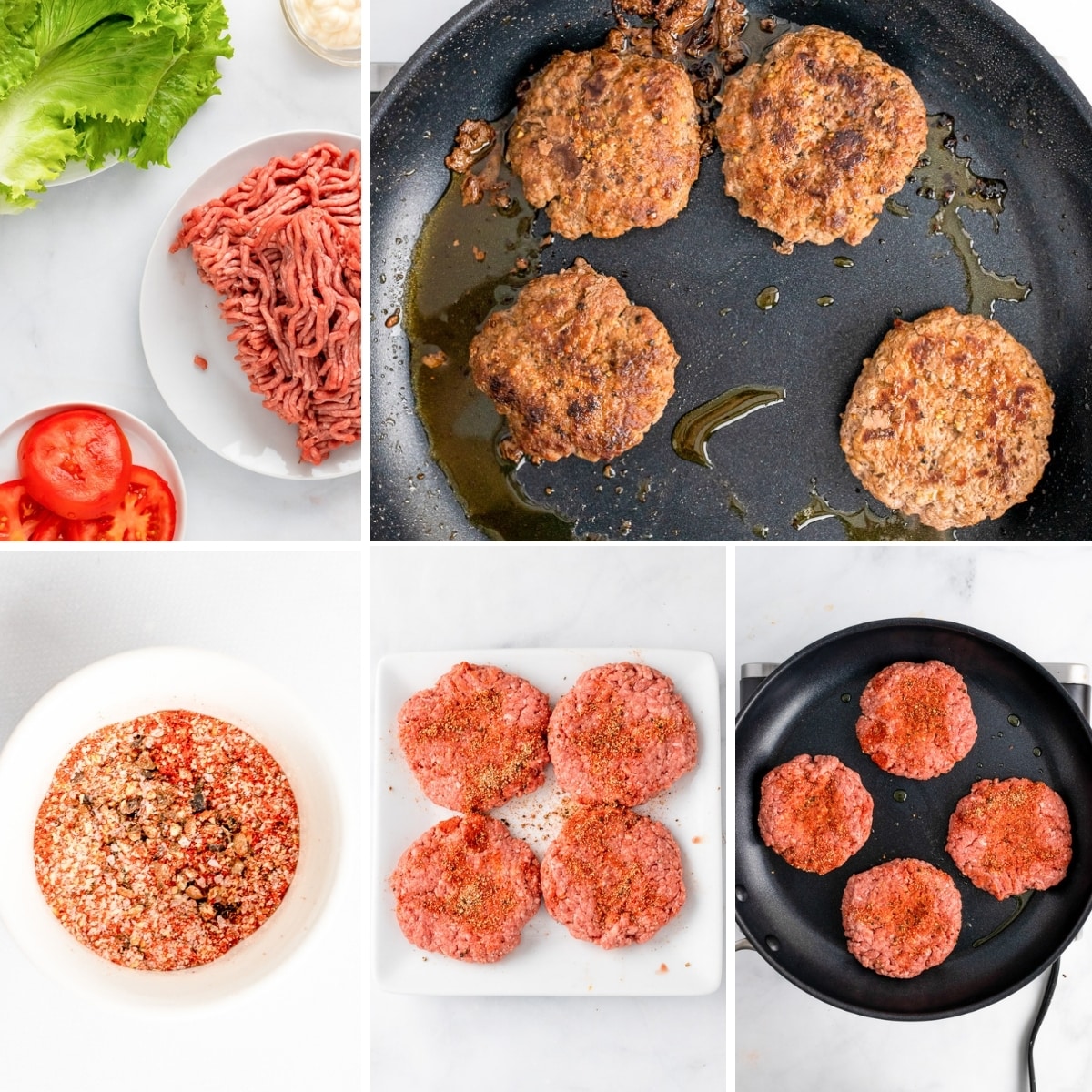 In a bowl, mix ground beef with spices and sauce.
Use your hands to ensure the meat is well-mixed.
Divide into 8 patties.
Cook burgers until no longer pink.
Serve with your choice of toppings and condiments.
Full directions for how to make Homemade Burgers are in the printable recipe card below.
Tips & Tricks for Homemade Burgers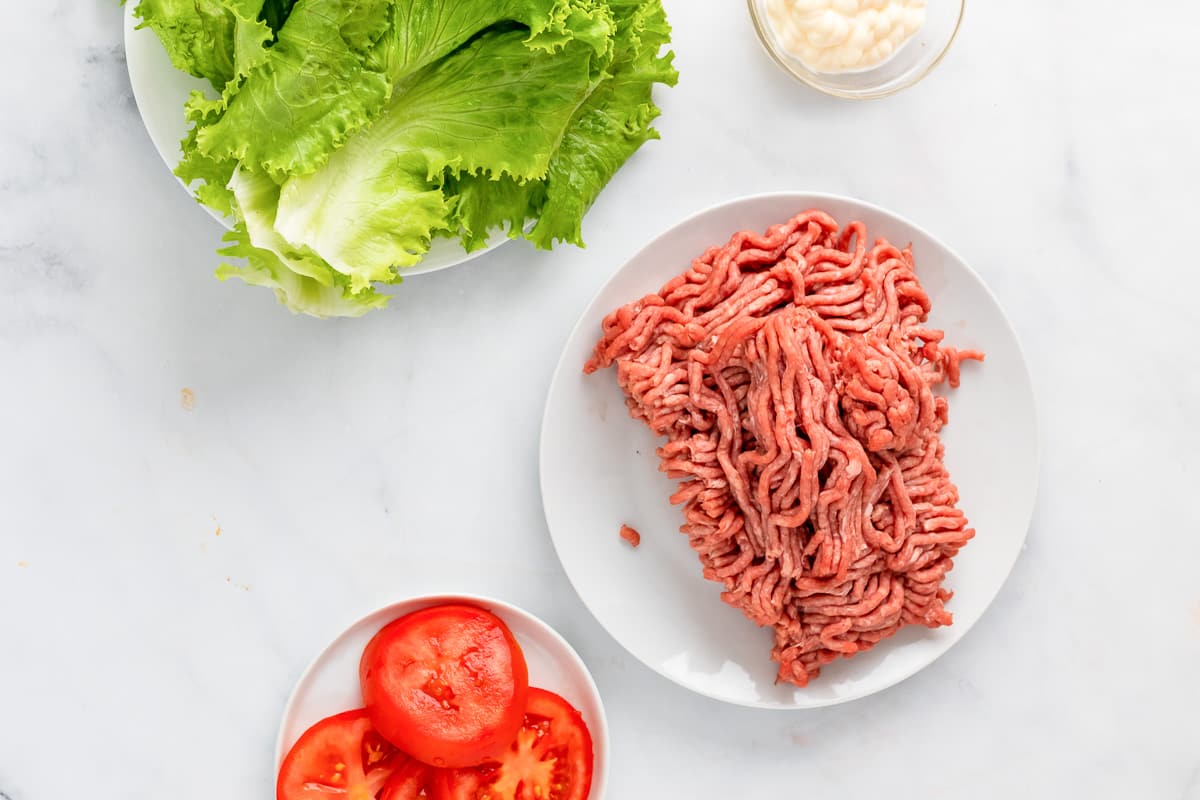 Ground Beef
I recommend using an 80/20 to 90/10 ground beef ratio for this recipe. You do want a bit of fat in the mixture as it will prevent the burgers from sticking to the pan or on the grill.
Hand Mix
I am a firm believer that meat mixtures need to be mixed by hand - including meat loaves and burger patties. You will want to use your hands to mix all the spices with the meat to make sure they incorporate well.
Even Sized Patties
Whether you use a burger press to shape your patties or you simply use your hands, aim for similarly sized patties. This will help all your patties to cook up in the same amount of time, avoiding problems like too dry or too raw burgers.
Variations to Homemade Burgers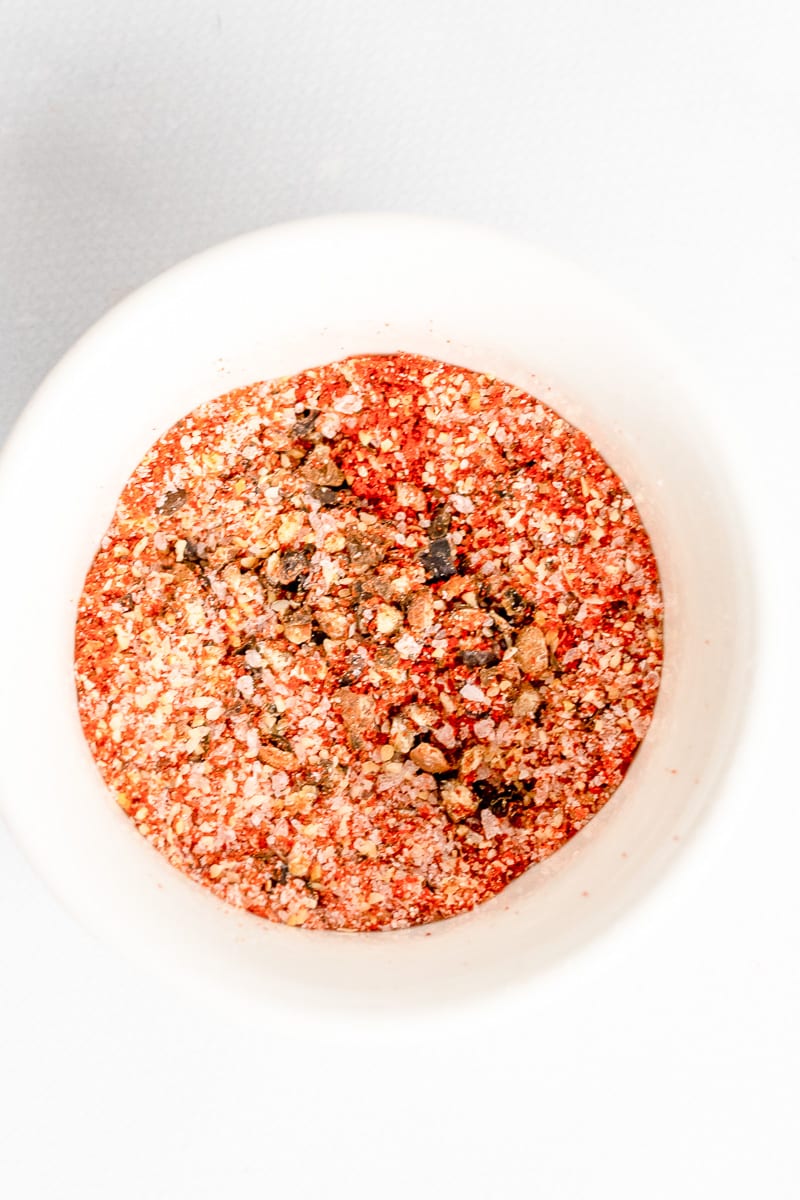 Different Seasonings
Feel free to change up the seasonings on your burgers. You can use the seasoning combination I used in this recipe, or you can use your favorite spice blend. Or try my reader-favorite burger seasoning!
There are even some good store bought seasoning mixtures available, like this one Red Robin. Feel free to create a burger flavor that you and your family enjoy!
Ground Turkey
Don't want to use beef? You can easily swap out the ground beef for ground turkey instead. Season and cook the turkey burgers the same as you would the beef. Cook turkey burgers until they are cooked through.
Different Cheeses
Add a slice of cheese to the top of your burger at the end of cooking to turn these burgers into cheese burgers. You can use cheddar, pepper jack, or any other favorite cheese you enjoy.
Homemade Burgers FAQs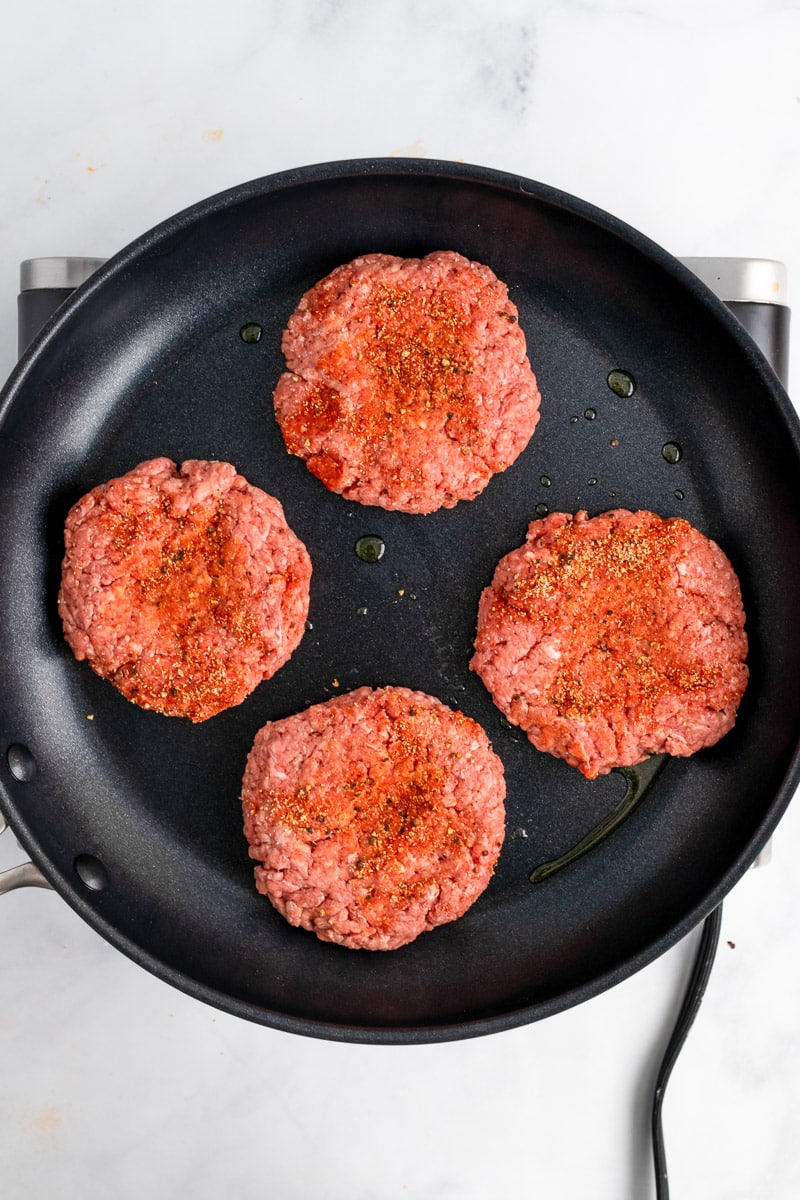 How can I prevent my burgers from drying out?
There are a few things you'll need to do—and not do. Don't smash your burgers with a spatula as you cook them. That releases the juices and can dry out your burgers more quickly.
Also, try to flip your burger patties only once. Handling the burgers too much can leave them dry and unappetizing.
Can you eat beef hamburgers a little pink?
It's recommended to fully cook your beef hamburgers all the way through to prevent getting sick. Some people do prefer to eat their burgers medium done, or other styles. It's up to you to choose how to cook and serve up your burger patties.
Can I toast my hamburger bun in a skillet on the stove?
Absolutely! Just get a little hamburger grease on the bun or slather it with some butter. Toss your greased bun in the skillet with the burgers at the end of cooking. Allow the bun to cook a couple minutes then check. It should toast right up! Here is a full recipe for cooking burgers on the stove.
More Tasty Ideas
If you love this recipe for homemade burgers, check out these other tasty ideas:
Recipe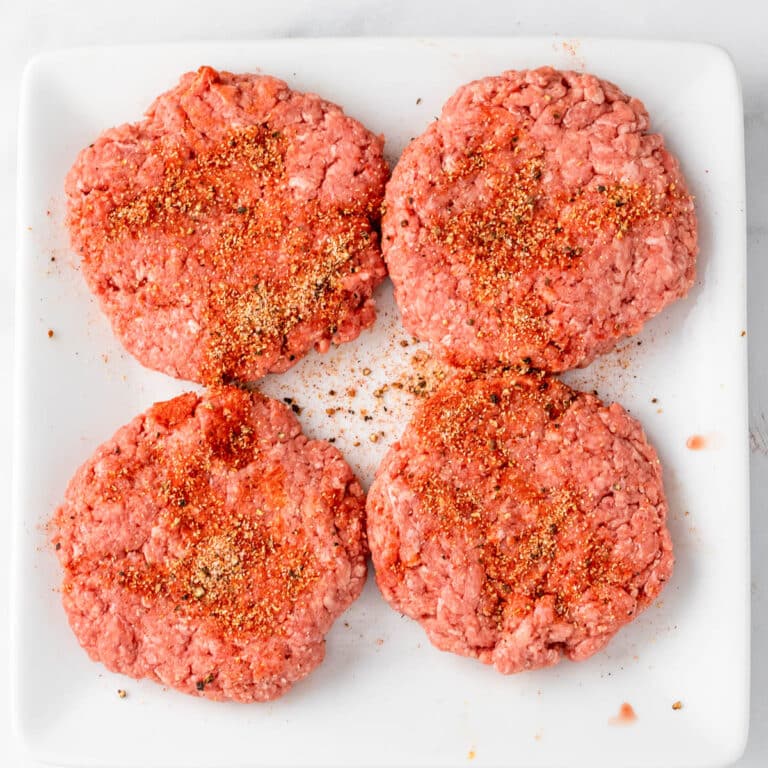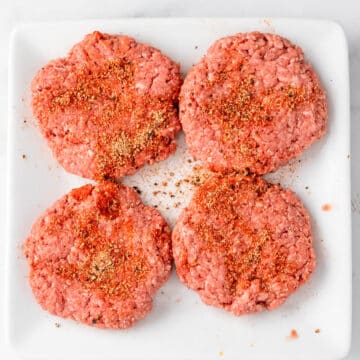 Homemade Burgers
Looking for a simple and easy burger recipe? These delicious Homemade Burgers are loaded with delicious flavors for an easy & tasty meal!
Instructions
Place the ground beef into a large mixing bowl. Add the salt, pepper, garlic powder, paprika, brown sugar, and worcestershire sauce.

Use your hands to mix the ground beef with the seasoning, mixing until it is well combined.

Divide the ground beef into 8 equal portions, and form each into a patty.

Cook burger patties on the grill or stovetop as desired. To prepare on the stovetop, heat a skillet over medium heat and fry the burgers 8–10 minutes per side or until cooked through.
Nutrition
Calories:
300
kcal
Carbohydrates:
1
g
Protein:
20
g
Fat:
23
g
Saturated Fat:
9
g
Polyunsaturated Fat:
1
g
Monounsaturated Fat:
10
g
Trans Fat:
1
g
Cholesterol:
101
mg
Sodium:
396
mg
Potassium:
340
mg
Fiber:
1
g
Sugar:
1
g
Vitamin A:
94
IU
Vitamin C:
1
mg
Calcium:
28
mg
Iron:
2
mg