We're pretty sure you're going to LOVE this Lemon and Dill Salmon with Herb Salad. We sure do.
Summer is all about flavor and fresh food. And seriously, if you haven't cooked with fresh dill, you are missing out. If you don't know what I'm talking about, grab a bunch of dill and chop it up on your favorite cutting board. Take a big whiff and you'll be reminded of pickling juice...because yes, we're talking dill.
Some of our other favorite salmon recipes you'll want to try: Blackened Salmon with Fruit Salsa, Cedar Plank Salmon and Spaghetti Squash, and while this recipe isn't salmon...it's still a favorite seafood recipe: Backyard Shrimp Boil.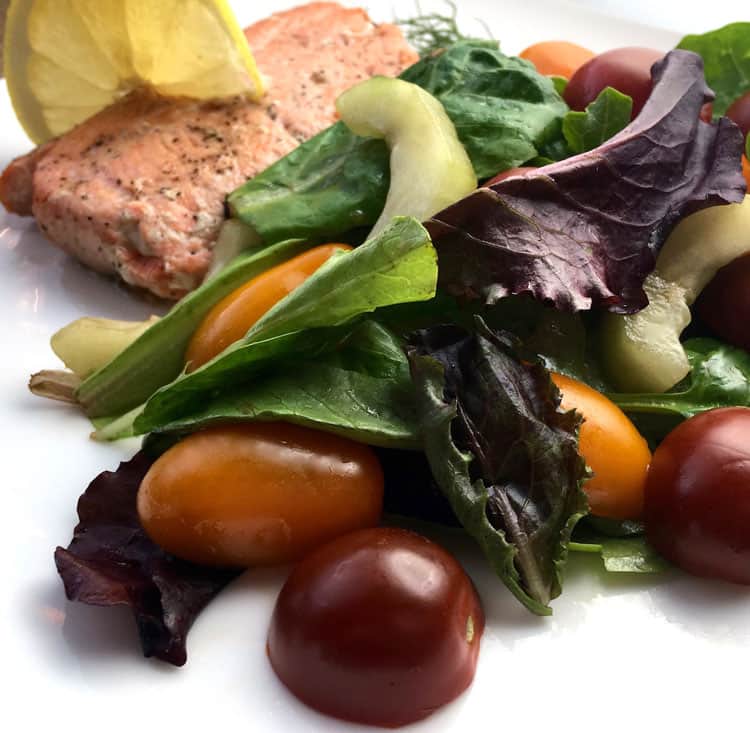 Tips for Cooking Salmon
One of the things I love about cooking salmon, besides the awe-inspiring flavor, is that it doesn't take very long to cook. That makes salmon an easy weeknight dinner, and wins my accolades every day of the week.
Salmon Cooking Tip: Sauté the salmon for 3 minutes on each side for medium-rare, or up to 5 minutes on each side for well done. Total cooking time will vary depending on thickness of the filets.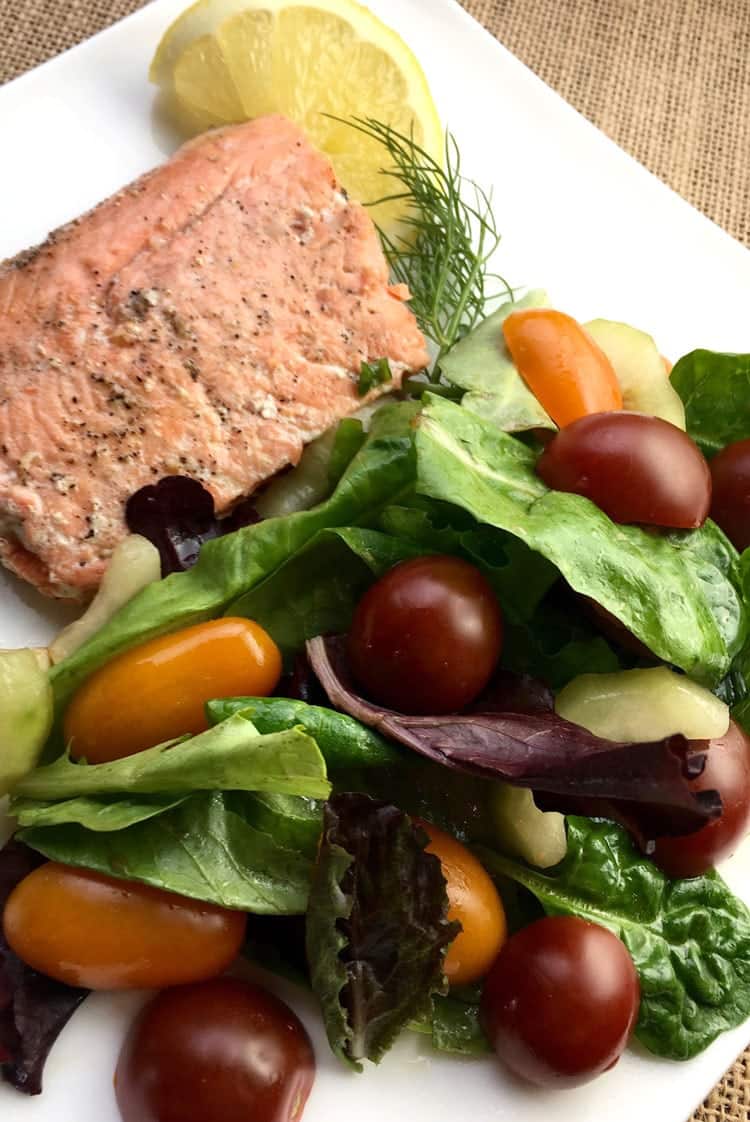 Lemon and Dill Salmon with Herb Salad
Salmon is packed with omega 3 fatty acids that serve double-duty for your body: They promote proper brain function and they're great for your hair and skin. If you need another reason to try this healthy, delicious recipe - it only takes about 20 minutes to get on the table!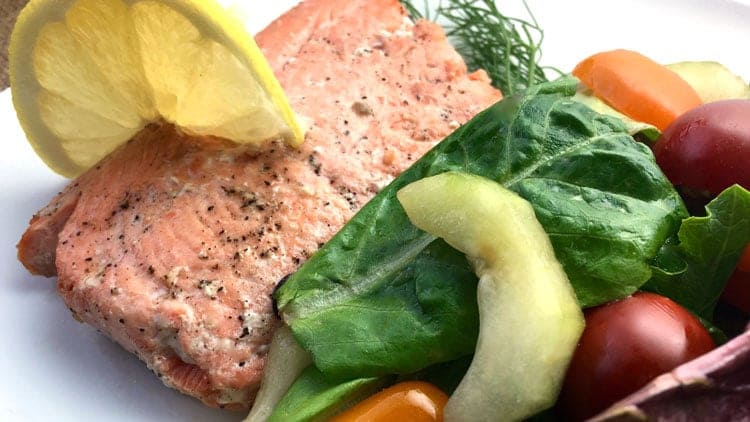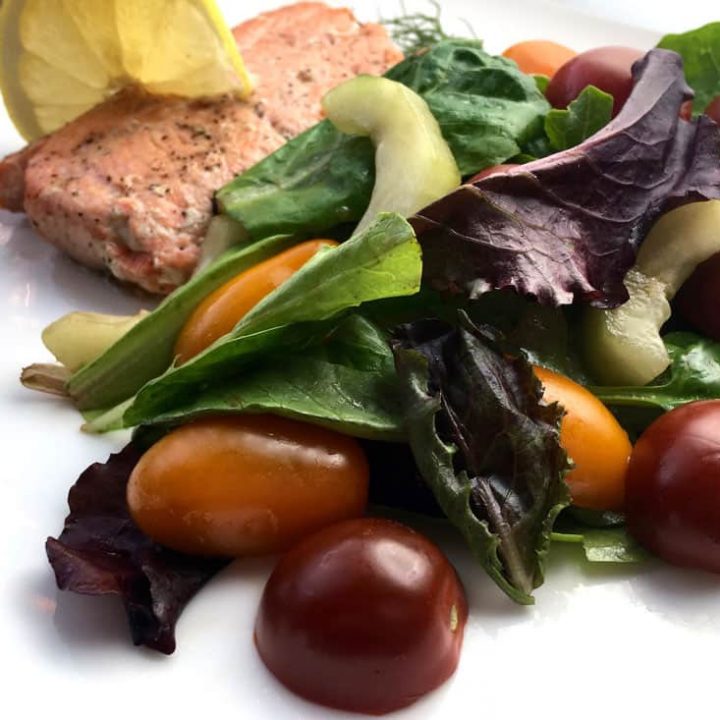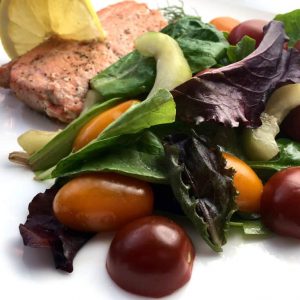 Lemon and Dill Salmon Recipes Perfect for Summer
Lemon and Dill Salmon with Herb Salad is a light meal that is easy to serve up for a quick and healthy weeknight meal.
Instructions
Preheat the olive oil in a non-stick pan over medium heat. Season the salmon with some salt and pepper on both sides and place skin-side down in the hot pan. Sear for 3 - 4 minutes before carefully flipping the filets. Cook for another 3-4 minutes before removing from heat.

In the meantime, combine the mixed salad greens, tomatoes, cucumber, and fresh herbs in a large bowl and toss to combine. Set aside.

To make the dressing, whisk the Dijon mustard, olive oil, and apple cider vinegar in a small glass bowl and season with salt and pepper, to taste. Pour dressing over the salad and toss to combine.

To serve, season the salmon with a squeeze of fresh lemon juice and a few dill sprigs. Serve with herb salad and enjoy!