I love healthy dinner options, and salad is one of the best ways to get those healthy nutrients that we all need.  Preparing salads in advance in a healthy, time-savings alternative to the hectic rushing around that occurs when you just don't have time to make a healthy salad.  And all too often, if you don't have time, you'll just skip that healthy option.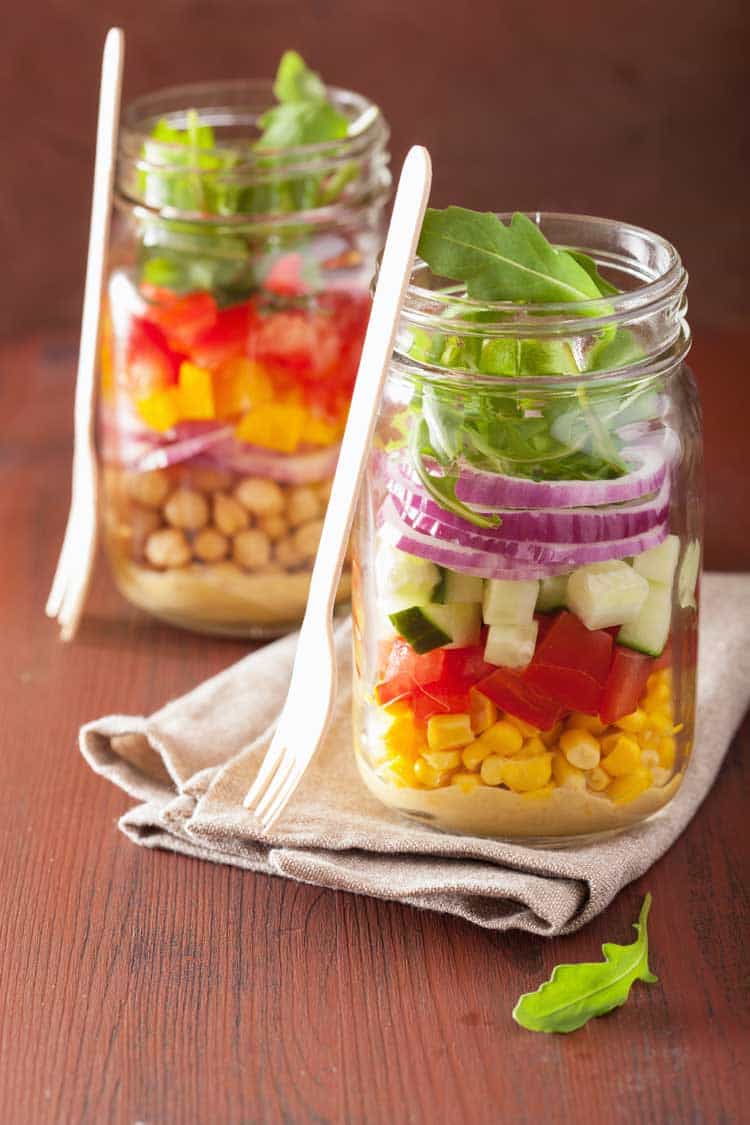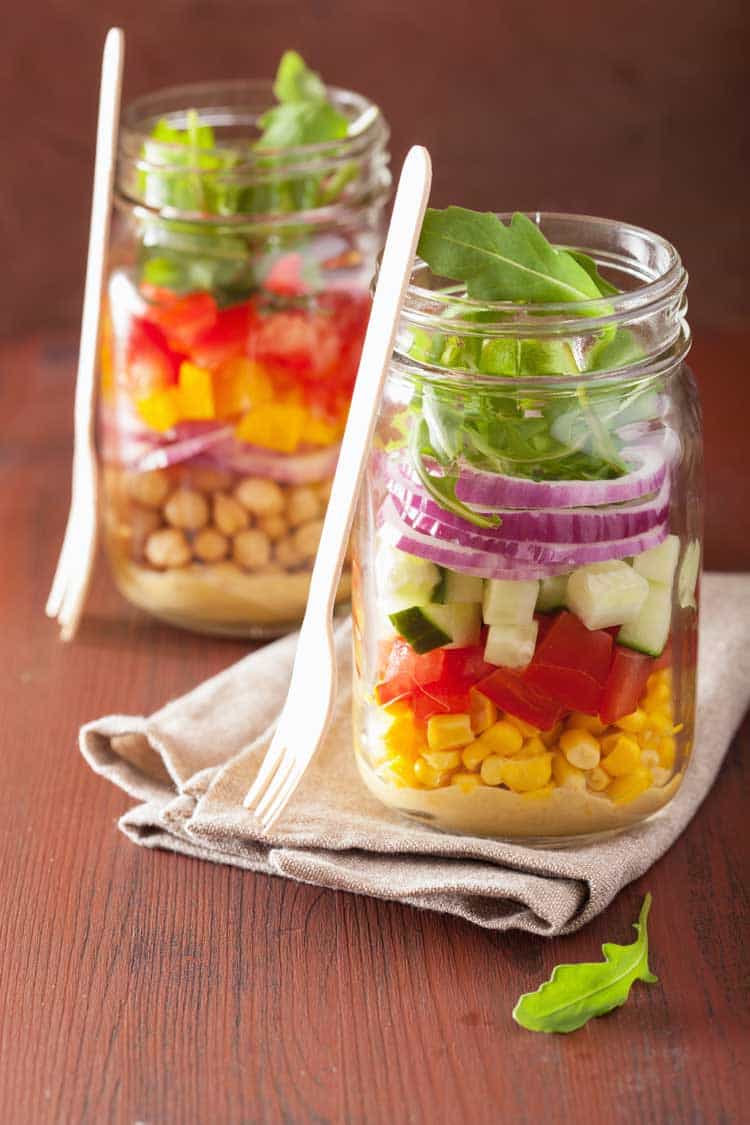 Anyway, I'm sure you have seen the idea of salad in Mason jars around a time or two (or three hundred).  Honestly, I'm not even sure where I first saw this or how long this idea has been around.  But- whoever thought of it is genius.  Genius!
You want to know why?
Because what salad loving fool likes to make salad each and every time they want salad!  I mean, come on people.  Do you know how many times a week I would make a salad for lunch (or for an evening snack for that matter) if it didn't require me getting each and every ingredient out to prepare?
Does that make me sound lazy?  Well, you know…  whatever.
Regardless!  I hopped on over to LunchBoxBunch and ogled their amazing photos of Mason jar salads.  Flowers on a salad?  Not my cup of tea, but it sure makes for a glamorous presentation.  Gorgeous!
We're having this for dinner tonight with the Crockpot Bountiful Beef Stew that has been cooking all day.
Now, the story goes you're supposed to put the salad dressing in  the bottom and then layer your ingredients on top of that…. but I'm just not there yet.  Frankly, I don't know what kind of dressing I want until I get ready to make my lunch.  Is it an oil and vinegar day, a ranch day, French, Italian?  Who knows how I'm going to be feeling.
Anyhow.  Try it for yourself so you'll believe that salad in Mason jars really isn't too good to be true.
Print
Salad in Mason Jars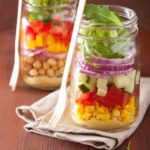 Author:

Jessica, AllSheCooks.com

Category:

Lunch
Ingredients
Your favorite salad veggies. We used a variety of veggies like corn, chickpeas, tomatoes, cucumbers, onions, and lettuce.
Instructions
Layer ingredients in the following order:
Salad dressing; harder veggies like carrots, pickles, olives, peppers; tomatoes, lettuce; top it off with meats, cheeses, nuts, or anything you do not want to get soggy.
Salad can be prepared at the beginning of the week and will last for up to a week in the refrigerator. For best results, layer according to directions above. Makes as many Mason Jar salads as you would like to eat in a week. Prep time 20 minutes and you're done!
The following two tabs change content below.
Latest posts by Jessica McCoy (see all)