Spicy Easy Roasted Cauliflower Side Dish Recipe
Are you a cauliflower fan?
We've recently become enamored with this delightful vegetable. Cauliflower makes for a low-carb side dish that pairs well with so many main dishes.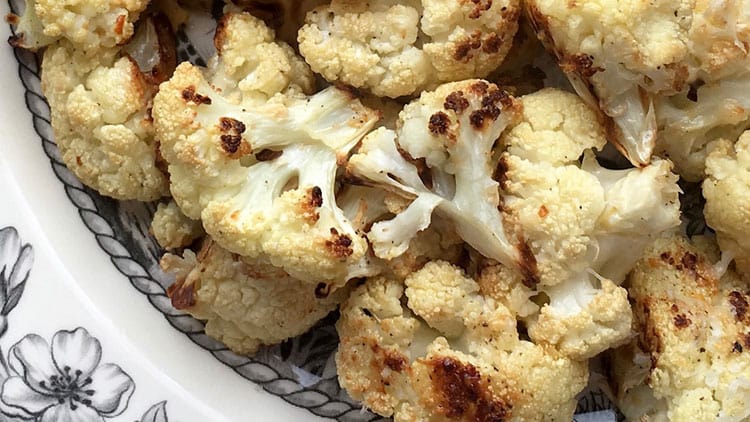 Try our Easy Roasted Cauliflower with poultry, beef, and even pork roasts. You won't be disappointed. It's also an easy side dish for a fast and easy weeknight meal.
Roasted cauliflower is quick to toss together and roasts up in no time in the oven for an absolutely flavorful side dish that you'll want to make again and again.
Looking for other side dishes to try out? Try Cheesy Potatoes, Fruit Pudding, Green Bean Casserole.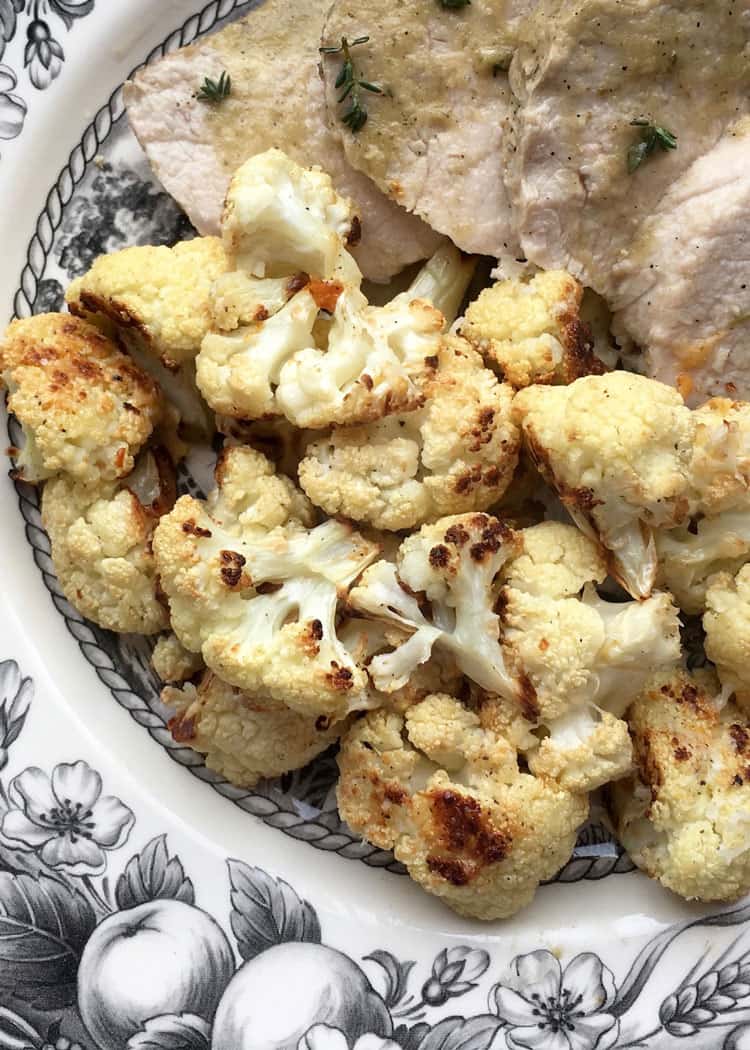 Best Everyday Side Dishes
We like side dishes that can be enjoyed on a busy weeknight, but can also be modified to a larger portion and shared as a holiday side dish. Because, yes…we're already thinking about our favorite Thanksgiving Side Dish recipes, and we're thinking about adding this recipe to the list.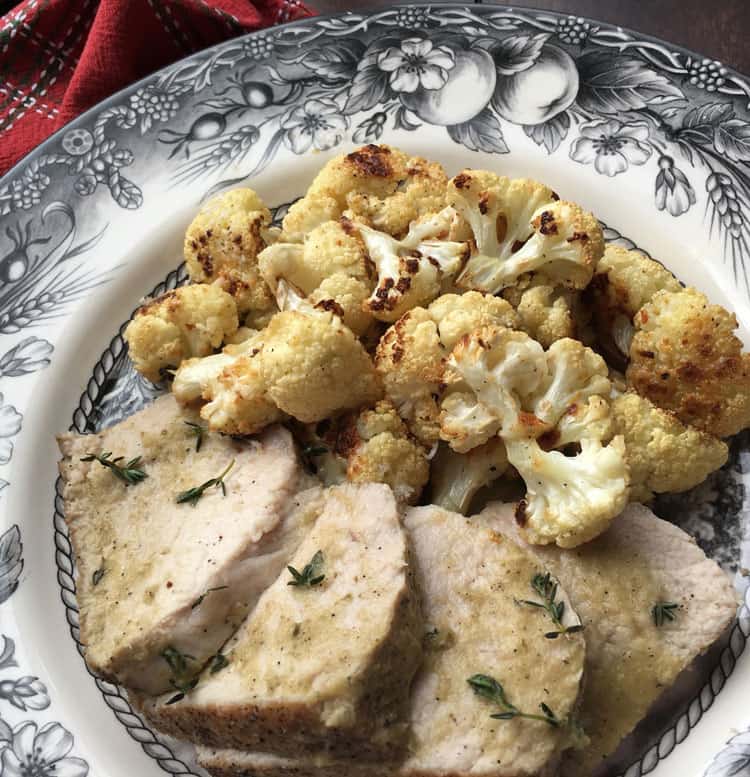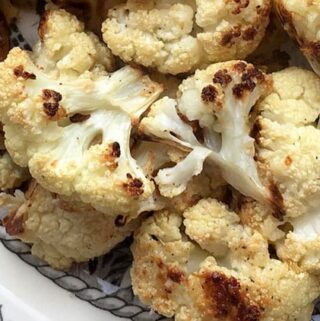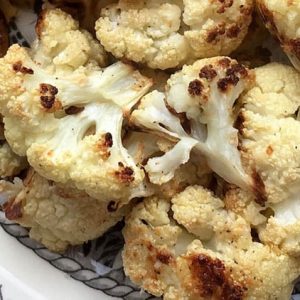 Spicy Easy Roasted Cauliflower - Side Dish Recipe
Tasty side dish perfect to serve with a weeknight dinner or as a holiday side dish.
Instructions
Preheat oven to 450˚F and line a large, rimmed baking sheet with parchment paper.

Add cauliflower florets, olive oil, minced garlic, and crushed red pepper flakes to a large bowl and toss to coat. Season with salt and pepper, to taste.

Spread seasoned cauliflower on prepared baking sheet in a single layer. Roast for 20-25 minutes at 450˚F, stirring once to ensure cauliflower cooks evenly.

Remove from oven and set the broiler to high. Evenly sprinkle cauliflower with ¼ cup freshly grated Parmesan cheese and place under the broiler until golden brown (approximately 2 minutes).

Remove from oven and sprinkle with remaining Parmesan cheese and serve immediately.

Save