Easy Appetizer Recipes like these Stuffed Mushrooms are AMAZING!
One of my favorite finger foods to grab at a party are stuffed mushrooms.  With this stuffed mushroom caps easy recipe it is a breeze to make an appetizer that is the hit at any party, and the sauteed mushrooms and garlic add just the right flavor to this simple stuffed mushroom recipe.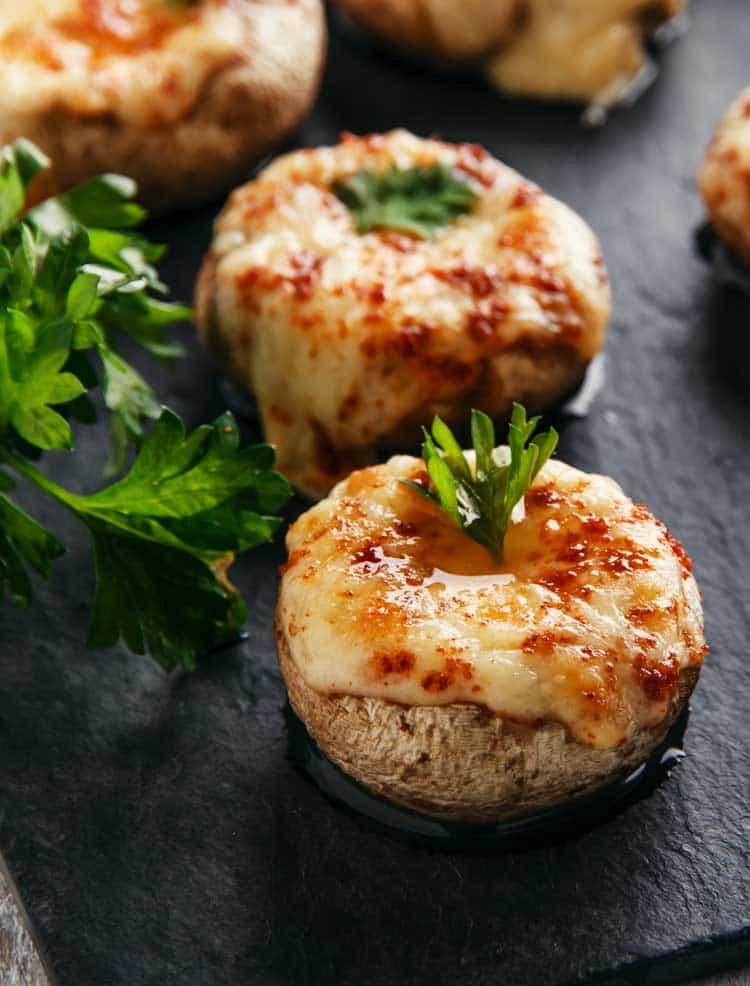 Stuffed Mushroom Recipe You'll Want to Indulge In
These stuffed mushroom caps are delicious and bite size.  Even with the cream cheese, having one or two is pretty much guilt free, right?
I mean, you've got the healthy mushroom, the calcium…. and oh! it's just so good. There is just something about cheesy appetizers that I love. Sharp Cheddar Cheese Fondue, Fried Mozzarella Sticks, and we can't forget about Caprese Salad.
If you need more appetizer ideas, we love those we found in this fun cookbook from The Dating Divas.
Stuffed  Mushrooms Recipe
This recipe is so easy to make.  First, wash the mushrooms really good.  After that, remove the stems from the mushrooms.  Once you get the hang of it, the stems pop right out leaving a nice size cavity that is perfect for the filling.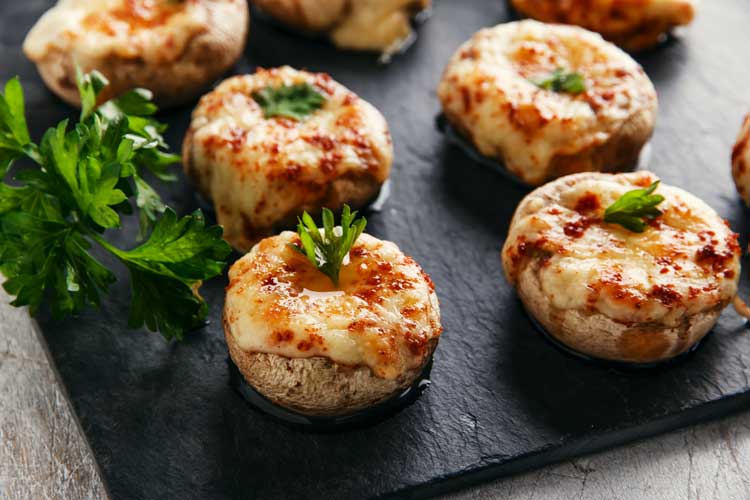 Stuffed Cream Cheese Mushrooms
Stuffed mushrooms always seemed fancy and difficult to me… like something I couldn't tackle.  Until I tried making them the first time and I realized that it isn't difficult at all.  Now that I've made them a few times, I know it's a recipe I can throw together pretty quickly to serve at a party.  Or just for an appetizer to dinner.
Other than a garlic press, you don't need any special tools to make this tasty appetizer.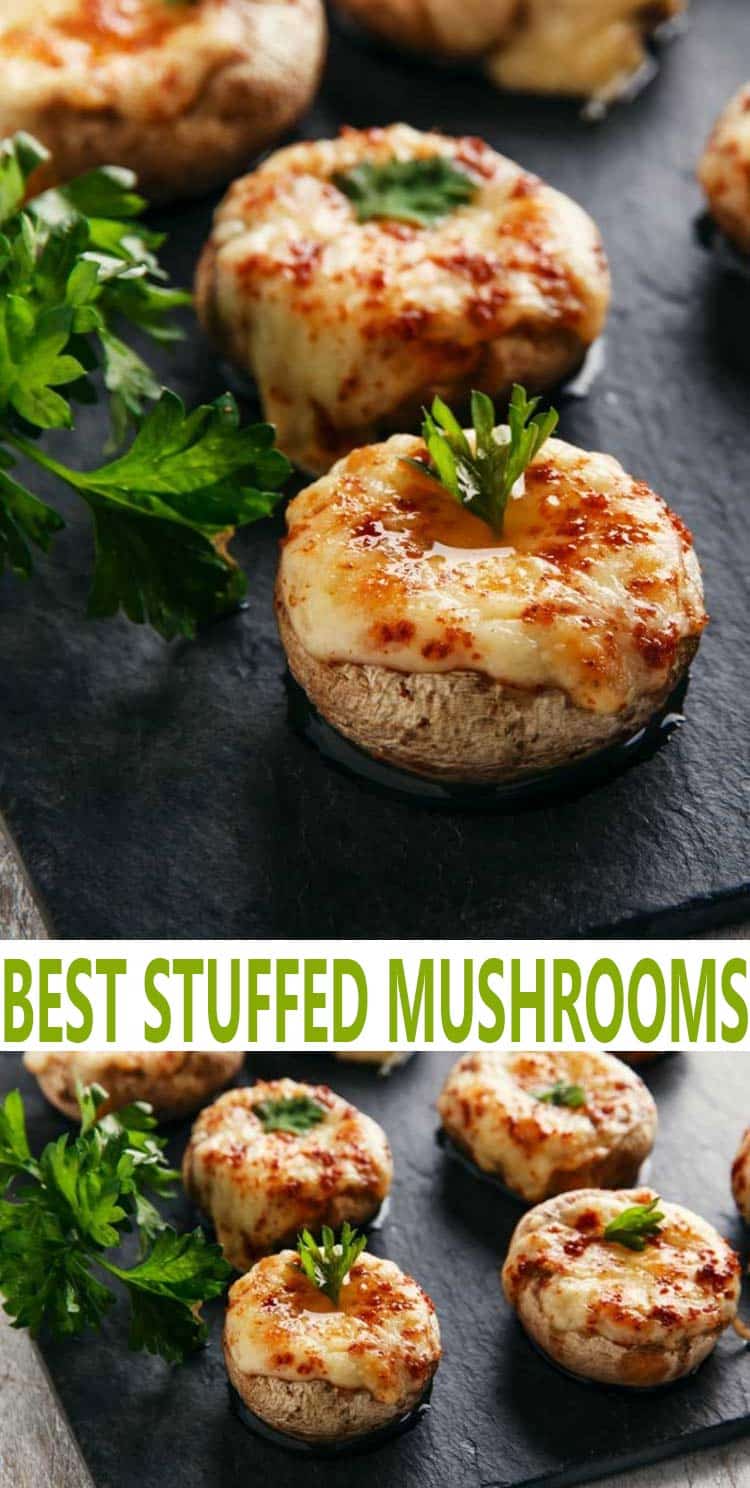 Stuffed Mushrooms Easy Recipe
Instructions
Heat oven to 350.
To prepare the filling, start by heating 1 tablespoon oil over medium and adding garlic and about 1/4 of the stems chopped up. Stir and heat until most of the moisture is gone and then add the rest of the ingredients, stirring until mixed smooth.
Fill each mushroom cap with a nice heaping spoonful of the filling and place on a cookie sheet. When they are all filled, place in preheated oven for 20 minutes.
The filling in this recipe is enough for 12-15 large mushrooms. If you have smaller mushrooms, you could make up to 24 with the filling easily. Enjoy!
Save
The following two tabs change content below.
Latest posts by Jessica McCoy (see all)