Easy Appetizer Recipes like these Stuffed Mushrooms are AMAZING!
One of my favorite finger foods to grab at a party are stuffed mushrooms.
With this stuffed mushroom caps easy recipe it is a breeze to make an appetizer that is the hit at any party, and the sauteed mushrooms and garlic add just the right flavor to this simple stuffed mushroom recipe.
For me, a critical must in any appetizer recipe is that it doesn't take too long to prepare or to cook, and our stuffed mushrooms recipe fits the bill.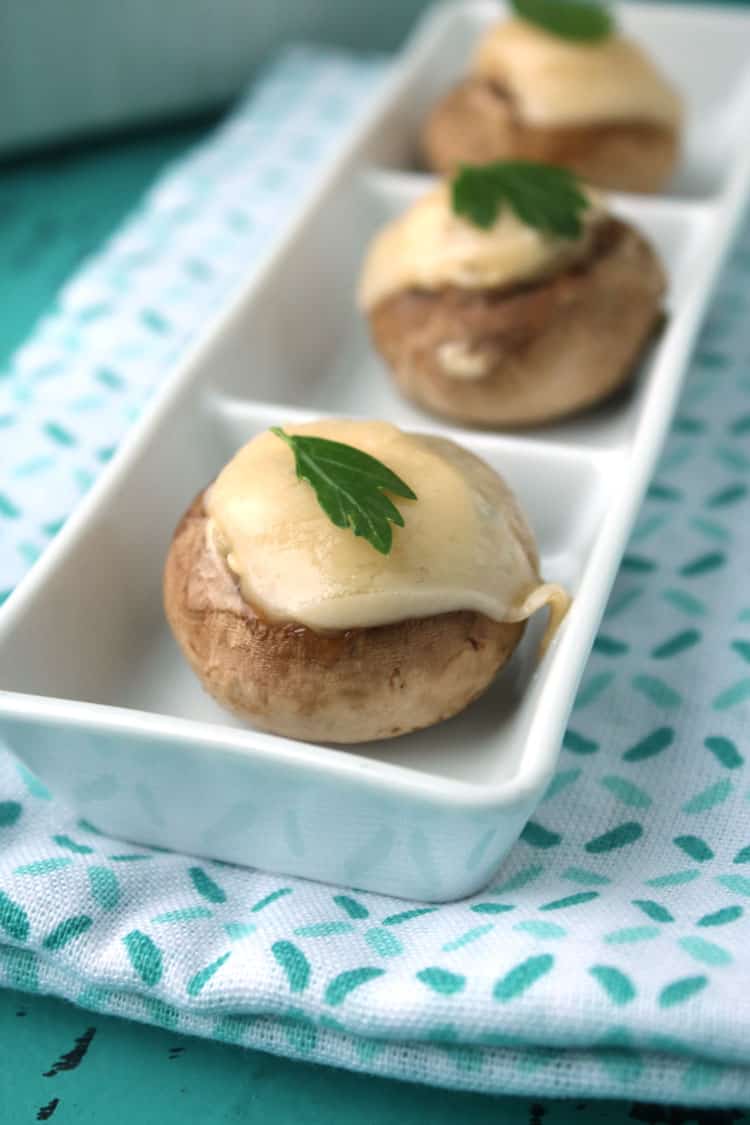 When you start working with the mushrooms, the first thing you'll need to do is wash them. It probably sounds redundant to put in this simple step, but it is so essential.
You want shiny mushroom caps for making stuffed mushrooms.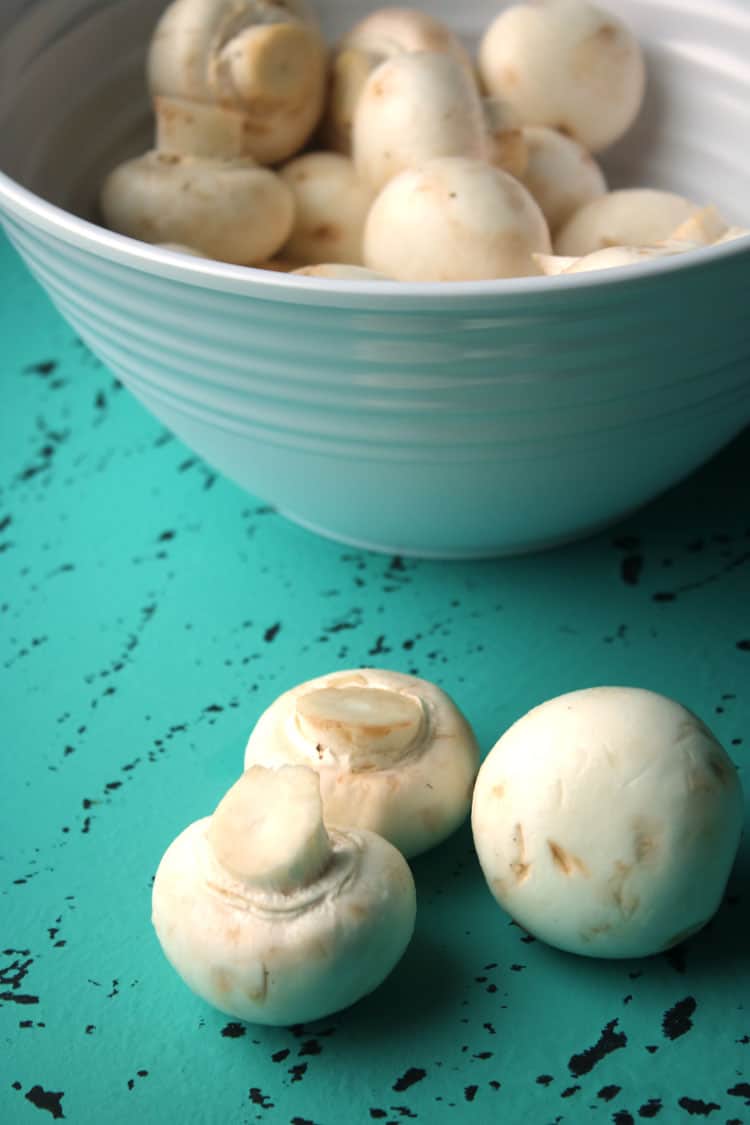 How To Remove Mushroom Stems
The next step is to remove the stems from the mushrooms. This is easy once you've practiced on a few.
The trick is to loosen the stem. I do this by working my way around the base of the stem and pushing against the stem. You'll hear a little popping sound and feel it come loose.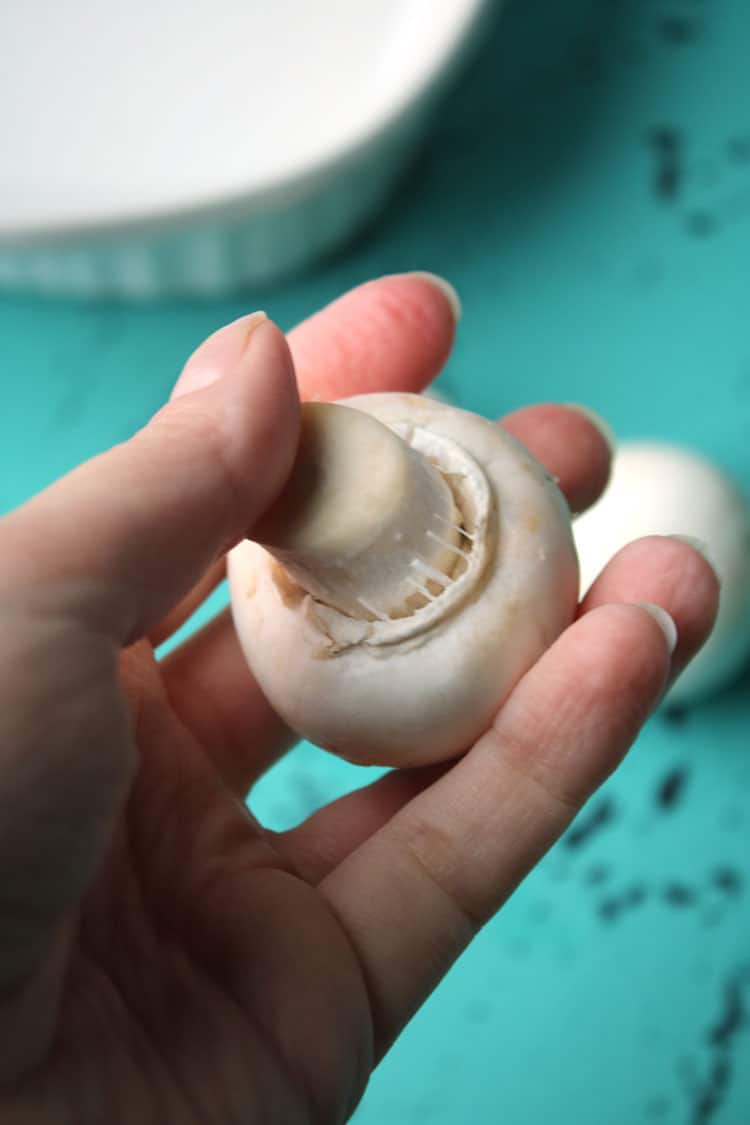 If you don't loosen the stem prior to breaking off the stem, you run the risk of not breaking off the entire stem. And, the reason you want the entire stem off is so you have more room to stuff the mushroom.
Stuffed Mushroom Recipe You'll Want to Indulge In
These stuffed mushroom caps are delicious and bite size.  Even with the cream cheese, having one or two is pretty much guilt free, right?
I mean, you've got the healthy mushroom, the calcium…. and oh! it's just so good. There is just something about cheesy appetizers that I love. Sharp Cheddar Cheese Fondue, Fried Mozzarella Sticks, and we can't forget about Caprese Salad.
If you need more appetizer ideas, we love those we found in this fun cookbook from The Dating Divas.
Stuffed  Mushrooms Recipe
Updated 11/18/17- I'll go step by step with this recipe so you can see the process used to make these yummy stuffed mushrooms.
Chop up about 1/4 of the removed stems and a couple cloves of garlic nice and fine.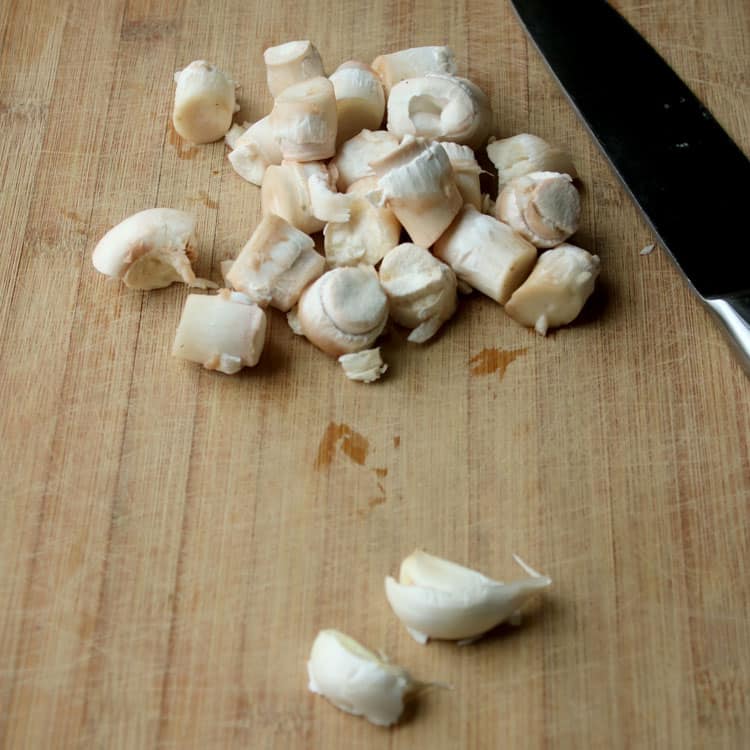 Then, cook this over medium low heat in a couple tablespoons of oil.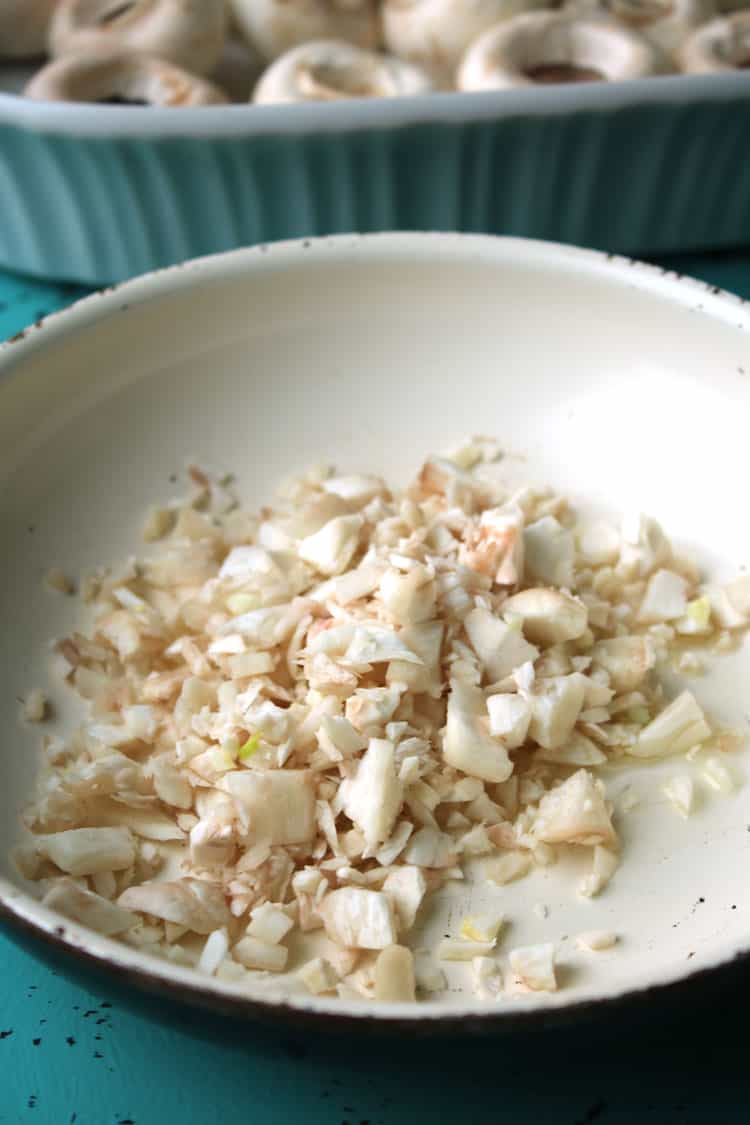 When they are nice and brown, like so…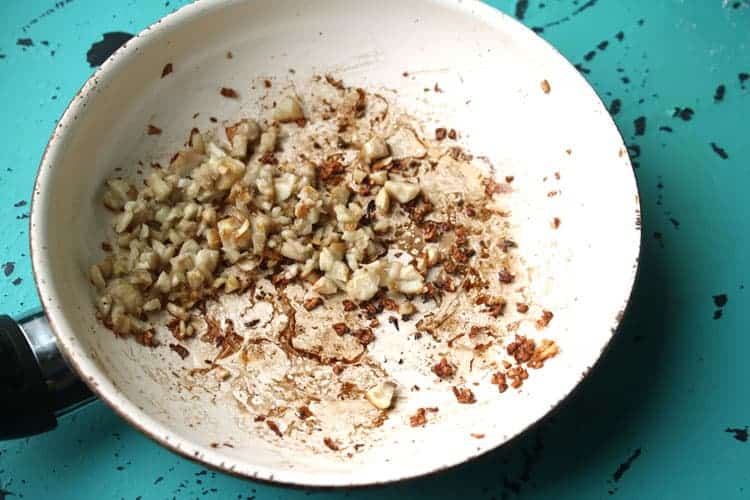 It's time to add in the cream cheese. Yum!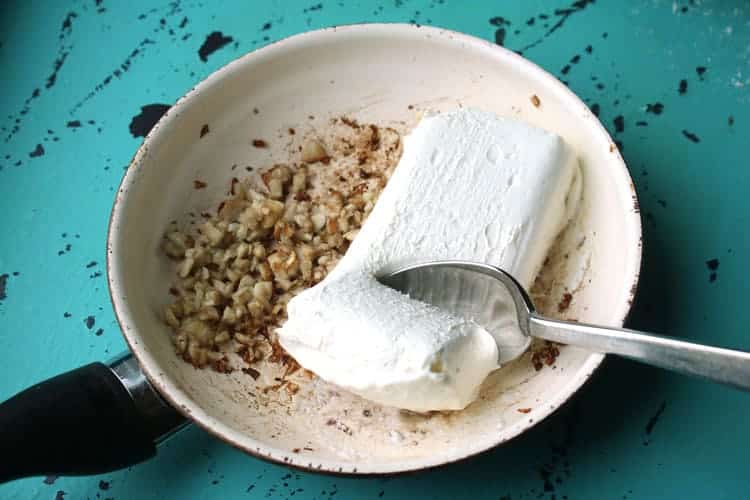 And some Parmesan cheese…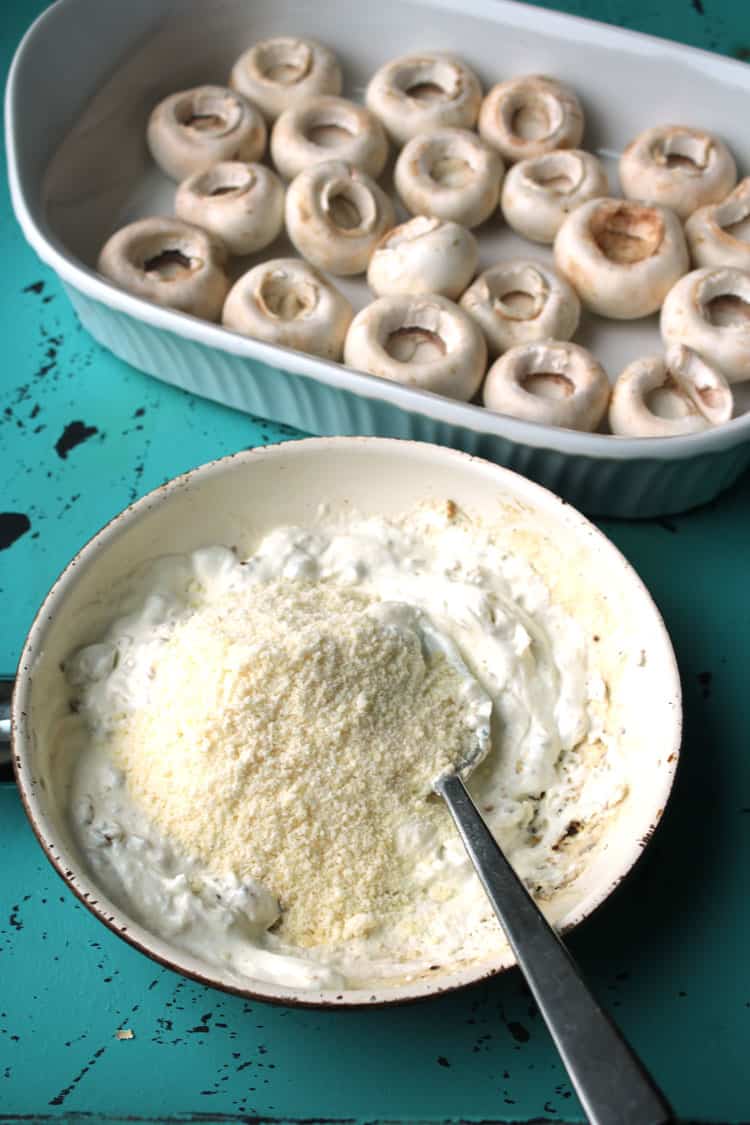 and most importantly–the spices.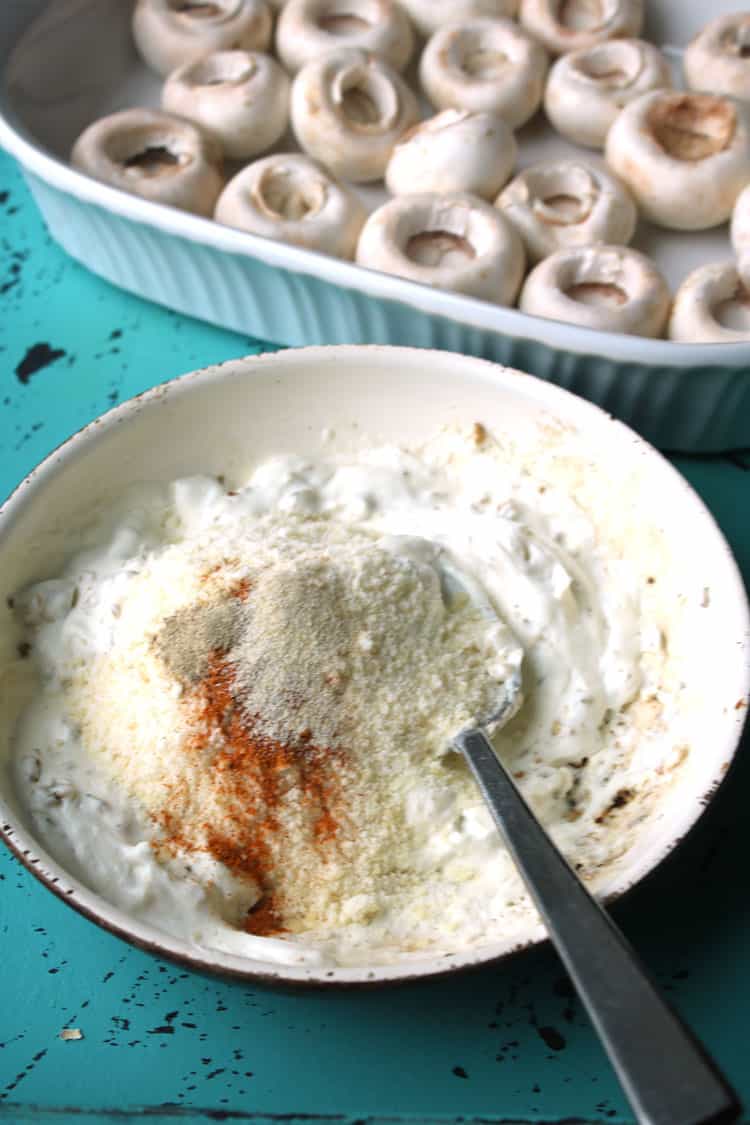 After mixing all the stuffing ingredients together, put the filling in a zip bag or other plastic bag (a piping bag if you have one!) and fill each of the mushroom caps.
It's good to brush them off so they are even with the top of the cavity so they aren't overflowing.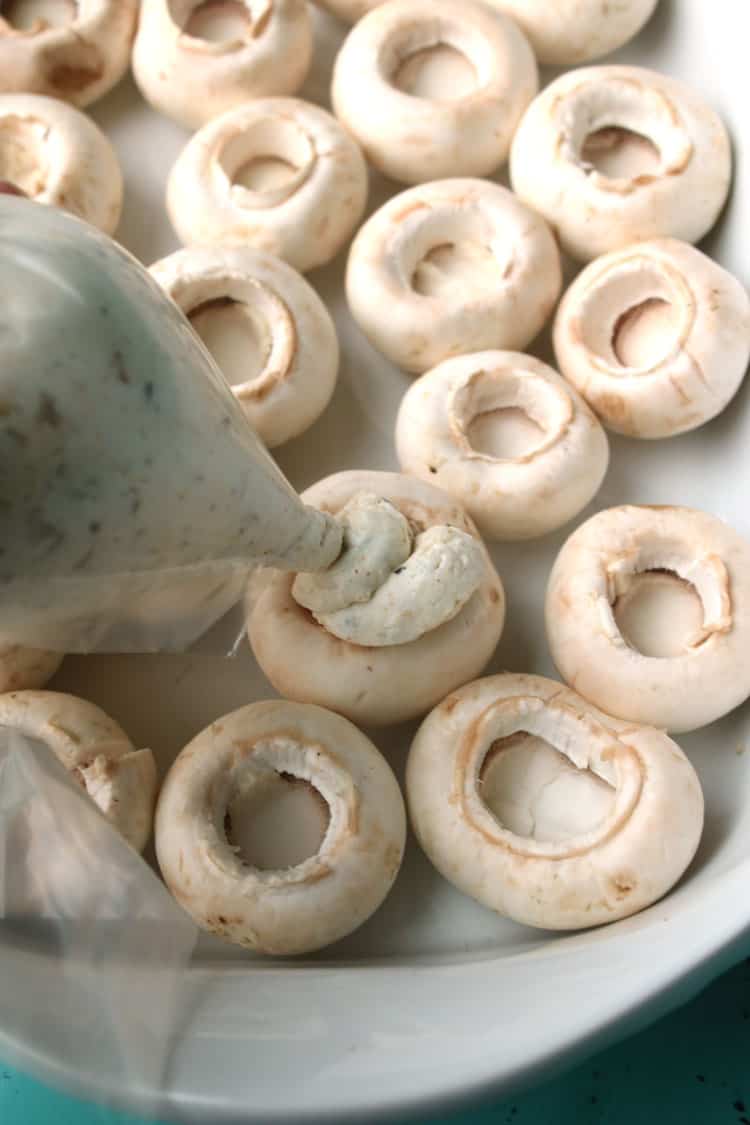 After that, the next step is completely optional, but adds a nice bit of cheesy flavor. Slice up a hard Parmesan cheese into thin slices.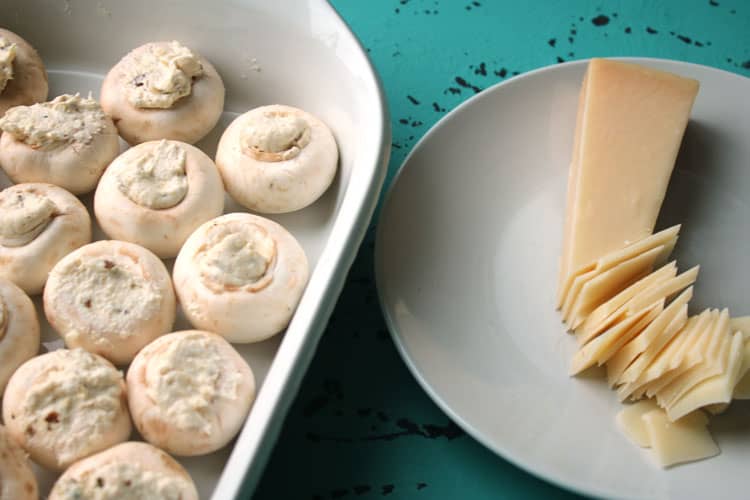 And then top each of the mushroom caps with a cheese slice prior to putting the pan of mushrooms into the oven.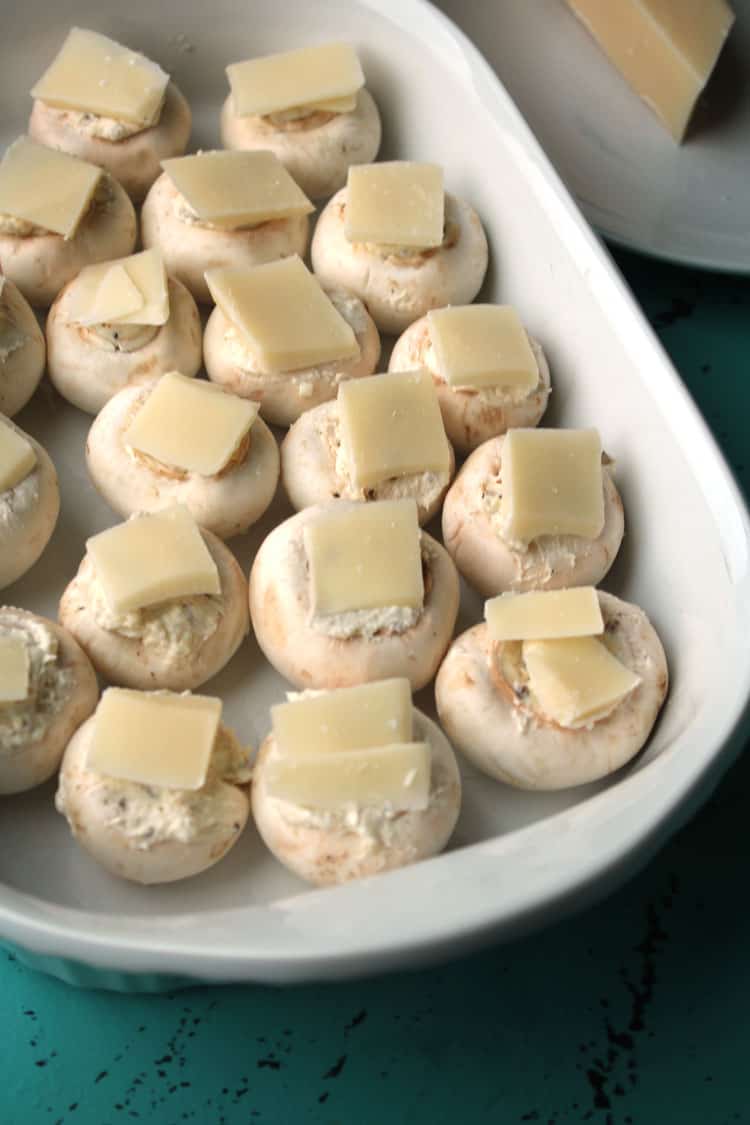 Stuffed Cream Cheese Mushrooms
Stuffed mushrooms always seemed fancy and difficult to me… like something I couldn't tackle.  Until I tried making them the first time and I realized that it isn't difficult at all.
Now that I've made them a few times, I know it's a recipe I can throw together pretty quickly to serve at a party.  Or just for an appetizer to dinner.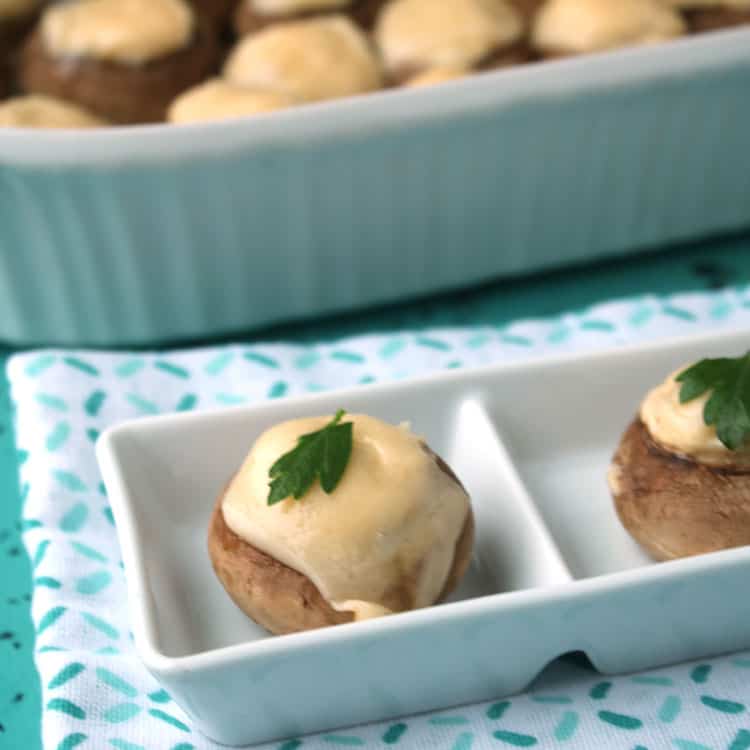 Other than a garlic press, you don't need any special tools to make this tasty appetizer.
You'll love this mushroom recipe!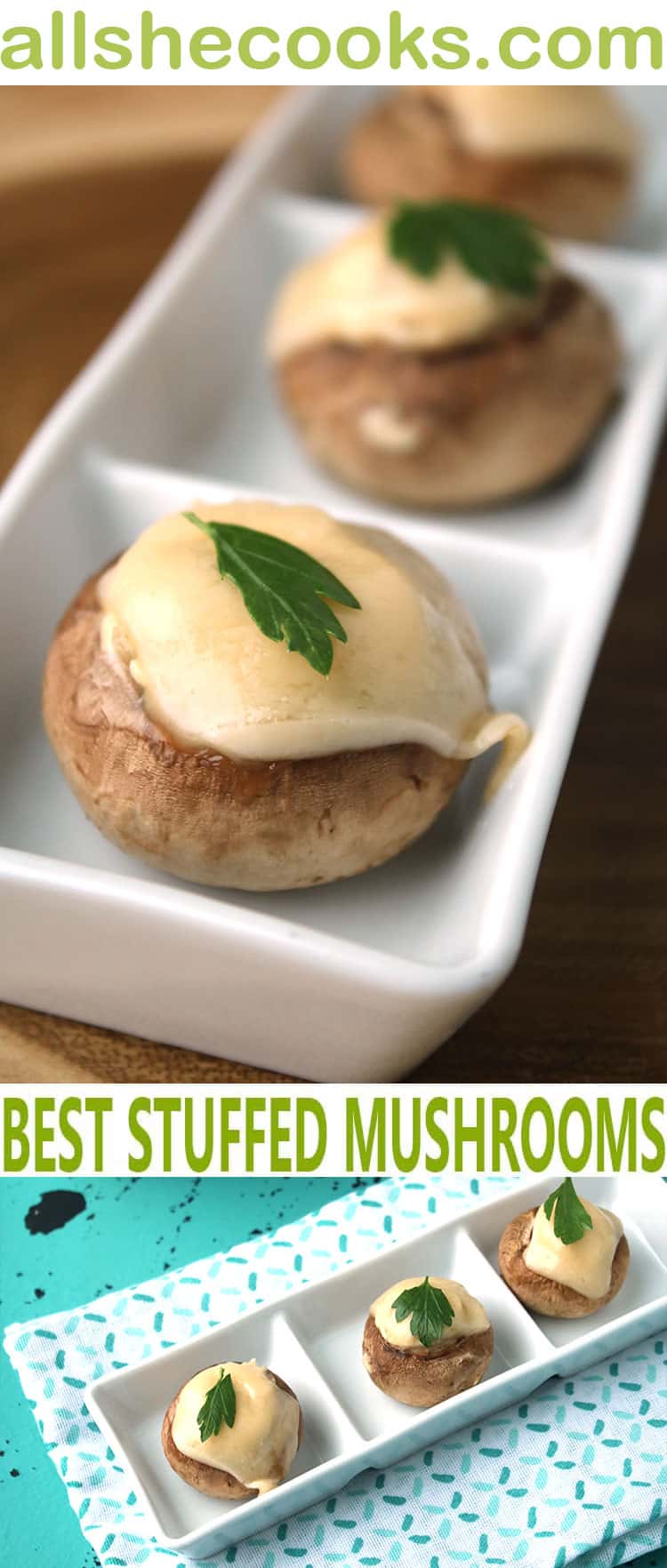 Print
Stuffed Mushrooms Easy Recipe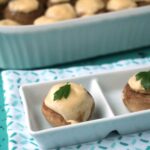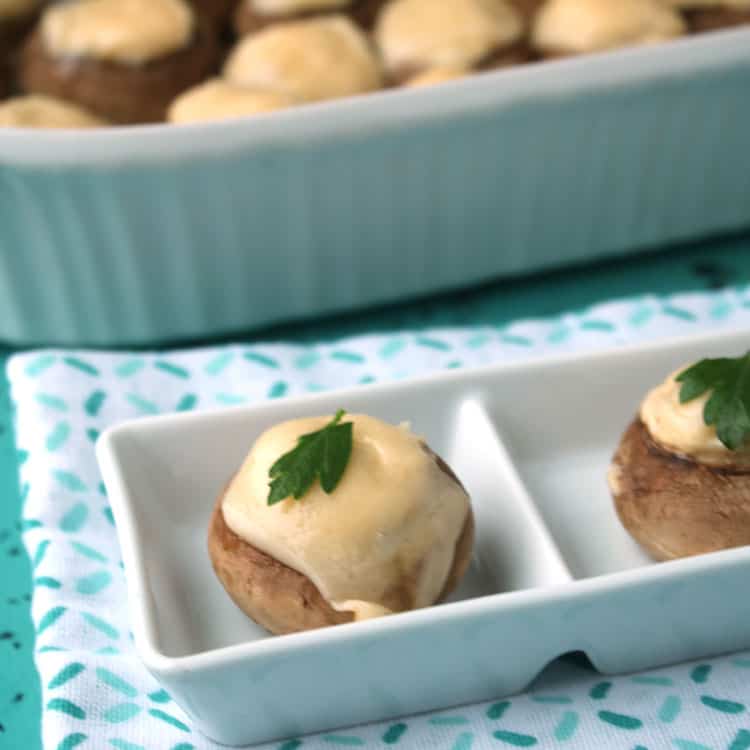 Stuffed Mushrooms Easy Recipe with sauteed mushrooms and garlic. This easy appetizer recipe will have you making stuffed mushrooms in no time. Get your grocery list out and get ready to make these delicious stuffed mushrooms, and make sure to save a couple for yourself!
Author:
Prep Time:

20 minutes

Cook Time:

20 minutes

Total Time:

40 minutes

Yield:

18

Category:

Appetizer
Instructions
Heat oven to 350.
To prepare the filling, start by heating 1 tablespoon oil over medium and adding garlic and about 1/4 of the stems chopped up. Stir and heat until most of the moisture is gone and then add the rest of the ingredients, stirring until mixed smooth.
Fill each mushroom cap with a nice heaping spoonful of the filling and place on a cookie sheet. When they are all filled, place in preheated oven for 20 minutes.
The filling in this recipe is enough for 18 medium-sized mushrooms. If you have smaller mushrooms, you could make up to 24 with the filling easily. Enjoy!
Save
The following two tabs change content below.
Latest posts by Jessica McCoy (see all)