Easy Deep Fried Mozzarella Sticks
This is one quick snack that is so… EASY to make.  If I had known how easy fried Mozzarella sticks are to make in my deep fryer, I would have made them years ago.
We all know how important it is to have quick snacks on hand for after school and pretty much any other time the kids are hungry–which is ALWAYS. I like to have a good selection of healthy snacks on standby, but its fun to mix things up with sweet treats too.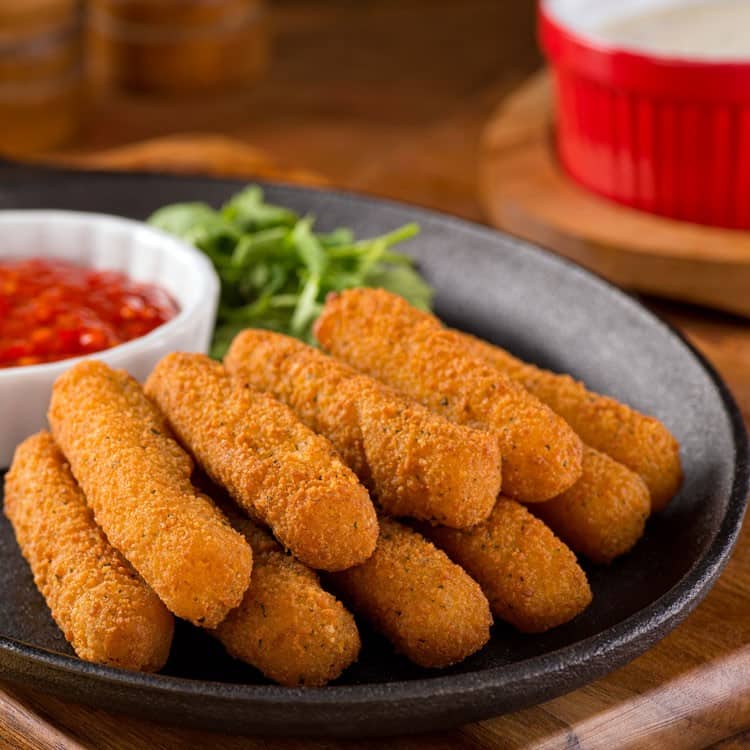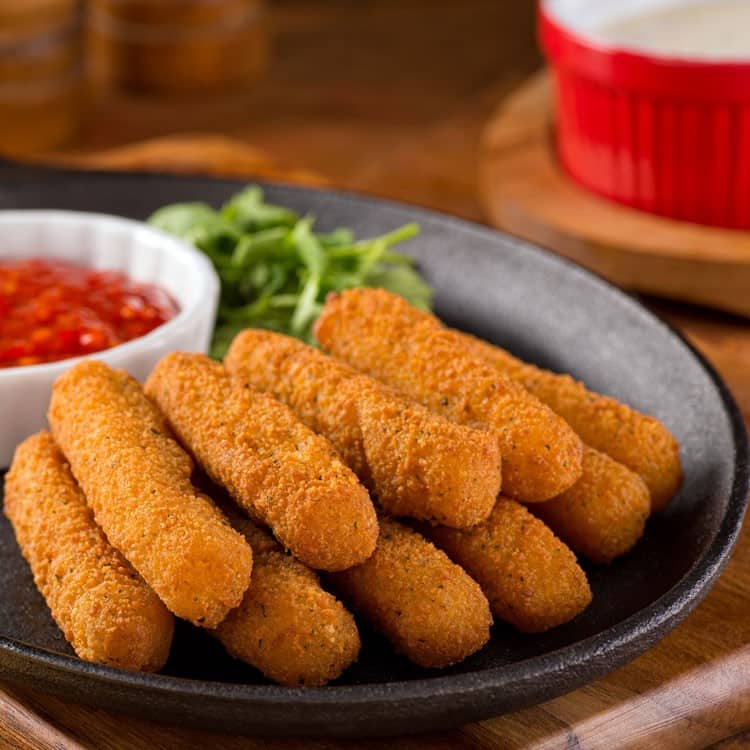 I had absolutely no idea how quickly my kids could chow down an entire bag of string cheese!  Seriously… I made them all up in one batch of fried cheese sticks and they were gone… like that!
What Deep Fryer to Use?
I've been through a few deep fryers on my quest to find what deep fryer to use in my kitchen. There are a few that have been just okay, but I really like the Cuisinart Stainless Steel Deep Fryer. It's so sleek looking and it frying jobs done nicely. In my opinion, this is the best deep fryer home users absolutely love. I know I do.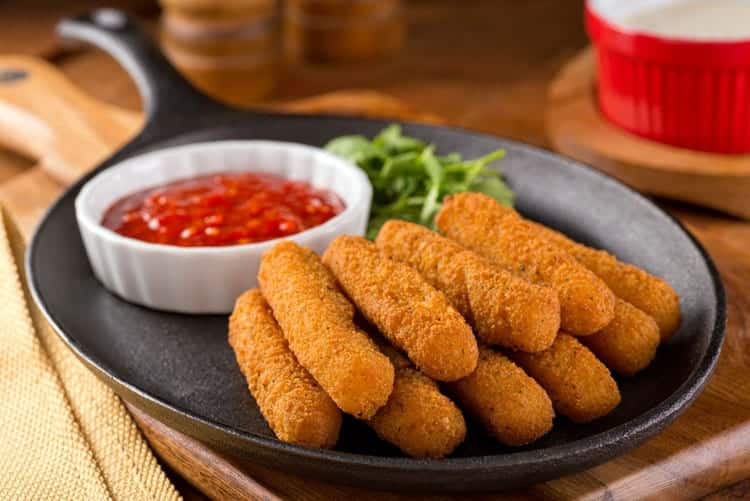 I love easy recipes that don't call for a ton of ingredients.  It makes it so much better when I happen to have ALL the ingredients on hand and don't even have to run out to the store.  So, for this recipe, all that is required are: a couple eggs, water, plain bread crumbs, Italian seasoning, a tiny bit of crushed red pepper and… string cheese.  Because you can't have Fried Mozzarella Sticks ingredients without string cheese.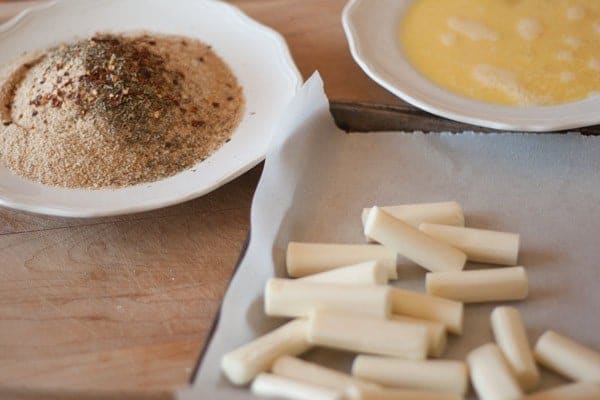 How to Make Mozzarella Sticks
Making this quick after-school snack was really super easy.  And learning how to make fried mozzarella sticks has never been easier. Before you even get started putting the cheese sticks together, heat up some oil in your fryer.  The amount you will use depends on the size of your fryer.
Ready to make some Easy Fried Mozzarella Cheese Sticks?
First, unwrap all the cheese sticks and cut them in half.  Mix together the eggs with water and the breadcrumbs with seasonings.  After that, dip the cheese sticks in the egg mixture, followed by the breadcrumbs.
Easy Mozzarella Sticks Recipe – YUM!
It's easier than you might think to make mozzarella sticks from scratch.
Make sure to try to cover the cheese sticks entirely.  Repeat the process by dipping the cheese sticks in the eggs mixture and the breadcrumbs a second time.  They should be completely covered.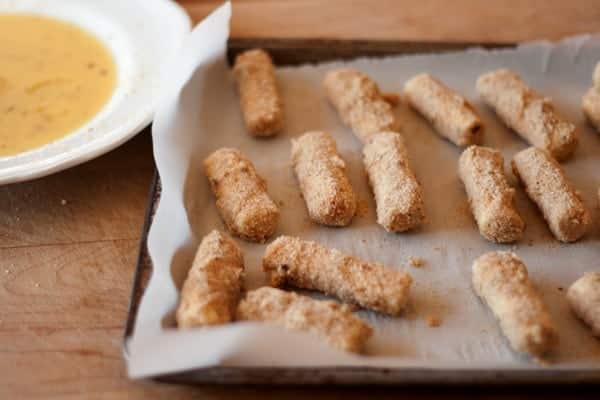 Easy Hot Appetizers – Deep Fry Mozzarella Sticks
Set the Mozzarella sticks aside as you prepare them, wash your hands to get off all those caked on breadcrumbs (and if you know some trick to avoid this… please share!), and start to fry up those delicious cheese stick snacks a few at a time.  Just about one minute per batch and they are done!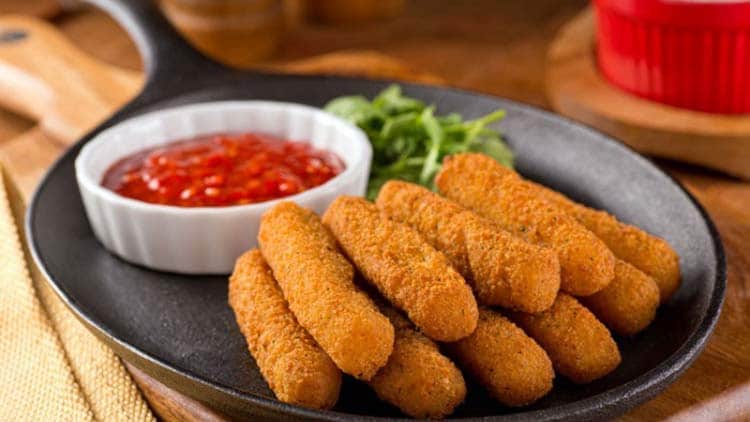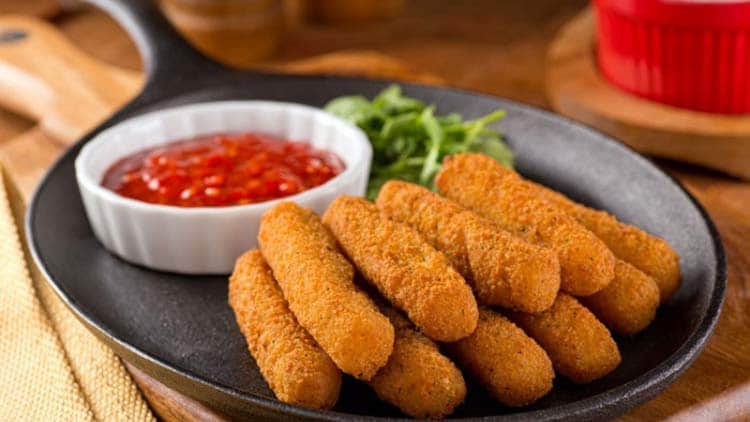 Simple Easy Appetizers
If you're preparing these fried cheese sticks in advance, you can freeze them for a few hours before frying.  You'd need to keep them in the fryer a little bit longer, BUT freezing the cheese sticks helps to keep the breadcrumbs in place so you don't end up with cheese oozing out… which is a possibility if you don't have good breadcrumb coverage.
Fried Mozzarella Cheese Sticks Recipe Scratch
Just freeze them on a parchment paper lined pan and you're good to go. Either way… these Easy Mozzarella Cheese Stick snacks are out of this world delicious.  Just ask my kids… they ate the whole package!
We served our cheese sticks with a simple marinara sauce, made from freshly canned tomatoes, which is always a winner in my book. This sauce has such a fresh flavor–it is absolutely amazing paired with our homemade pizza dough and meatball pizza–hello!
Print
Instructions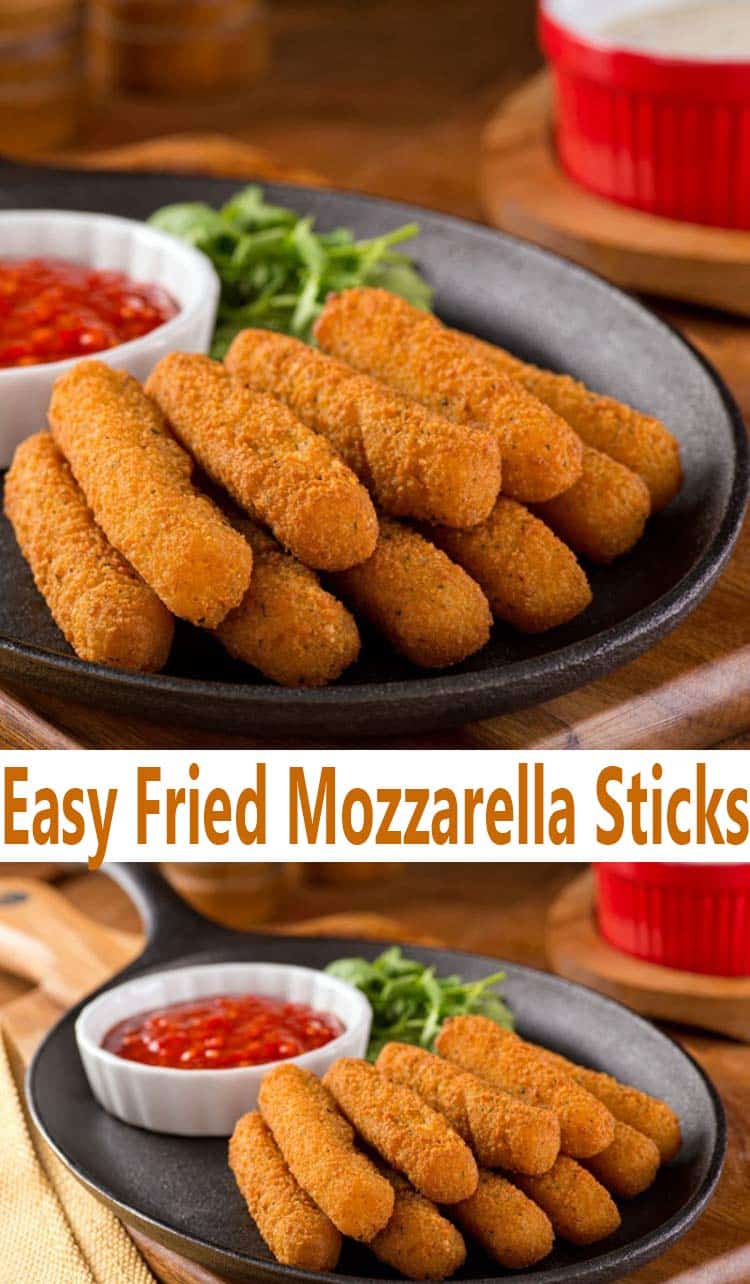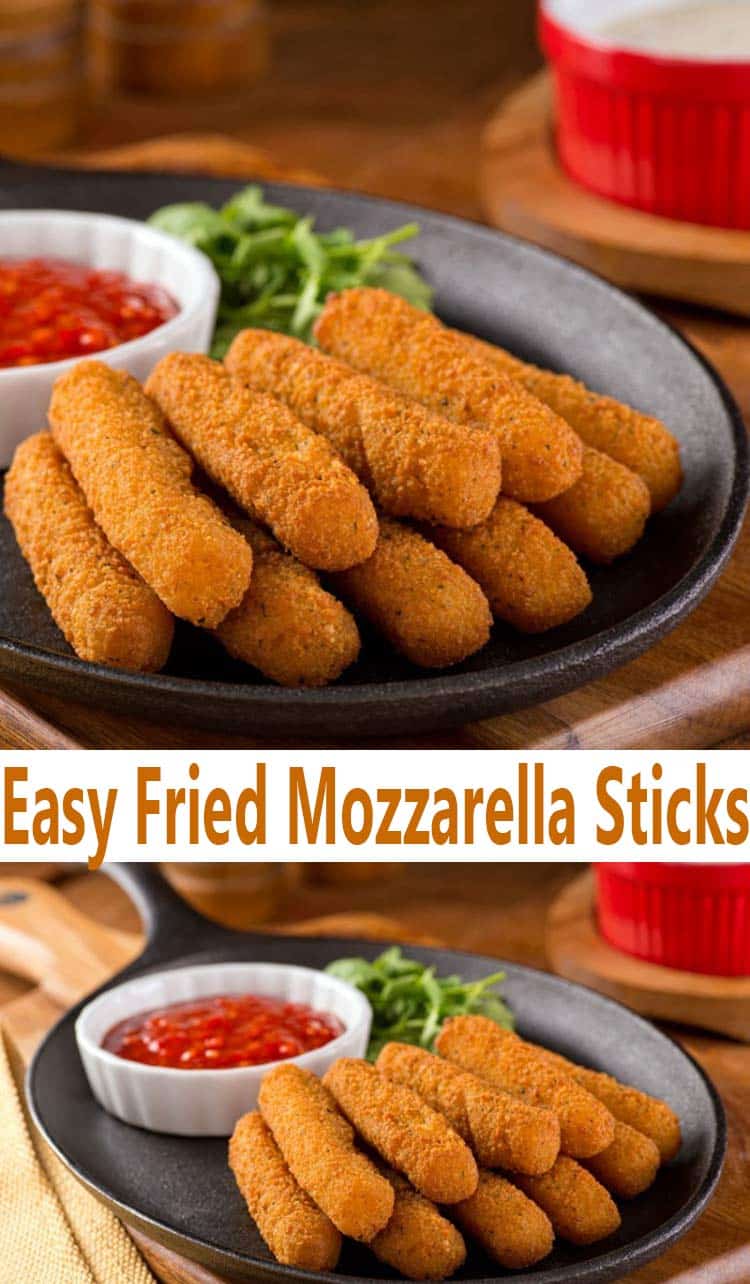 The following two tabs change content below.
Latest posts by Jessica McCoy (see all)