I love whipping up a quick breakfast in the morning and knowing that my kids are going to get a good start to their day.  So, there's healthy and there's healthy.
I'm all for making the kids a good-for-you breakfast, but I don't have a problem with adding a little sugar.  You know, it worked for Mary Poppins, right?  Now, these waffles have a little bit of powdered sugar sprinkled over the top, which is totally optional.  But, doesn't it make them look pretty?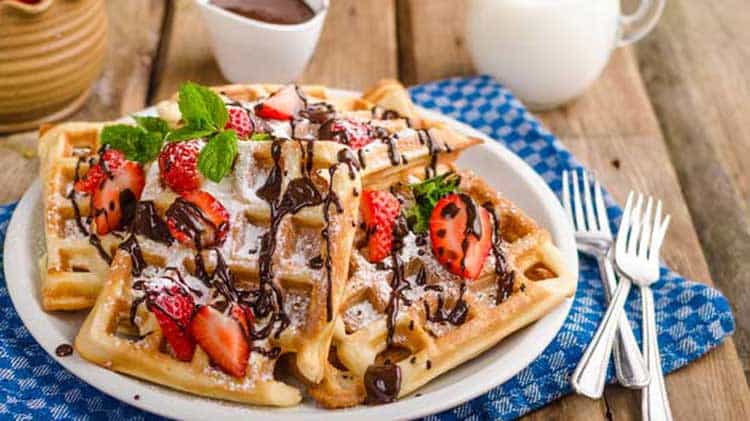 They also have a tiny bit of sugar in the waffles (okay, and in the chocolate chips)… BUT… they are also filled with good things: berries, applesauce, and more berries.  So, they've got to be good for you, right?  At least it's a healthy balance.
These waffles are so easy to mix up using my make-ahead Waffle Mix.  Who needs Bisquick anyway?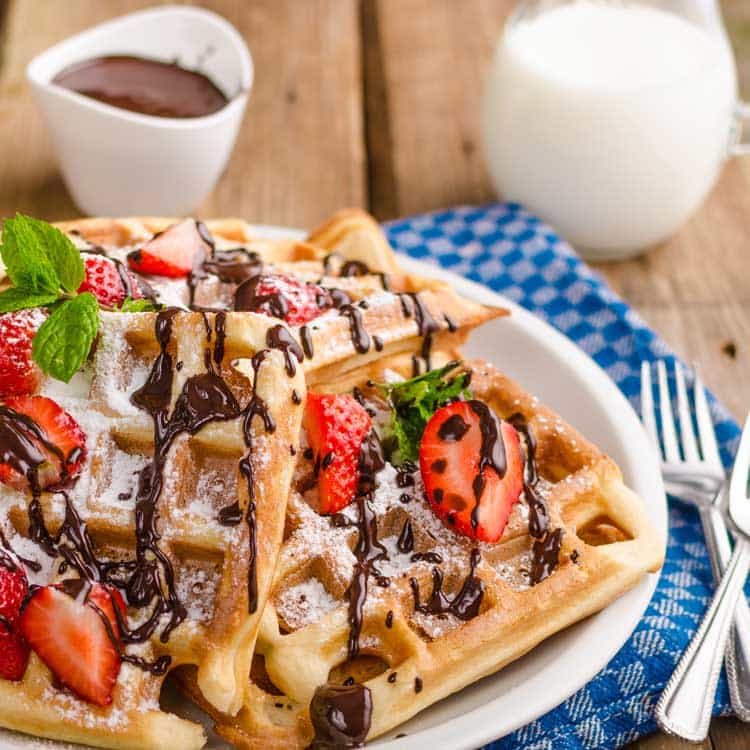 My kids are strawberry fanatics.  Love, love, love… and dare I say LOVE strawberries.  As in, I made Strawberry Crepes and they gobbled them up.  So, its no surprise that waffles with all kinds of goodness, piles high with strawberries and sprinkles of powdered sugar would hit the spot.
You know what else would be good?  Sliced up bananas.  Maybe with some pecans and pure maple syrup or honey.
The berries that are added to the waffles could easily be swapped out for any number of goodies… which is one of the super fun things about cooking.  I love to try new combinations and see what works.  So… try the recipe as is, or throw in a few faves- you'll be sure to end up with a waffle that is delicious!
Print
Pin our Very Berry Waffles for later. Yum!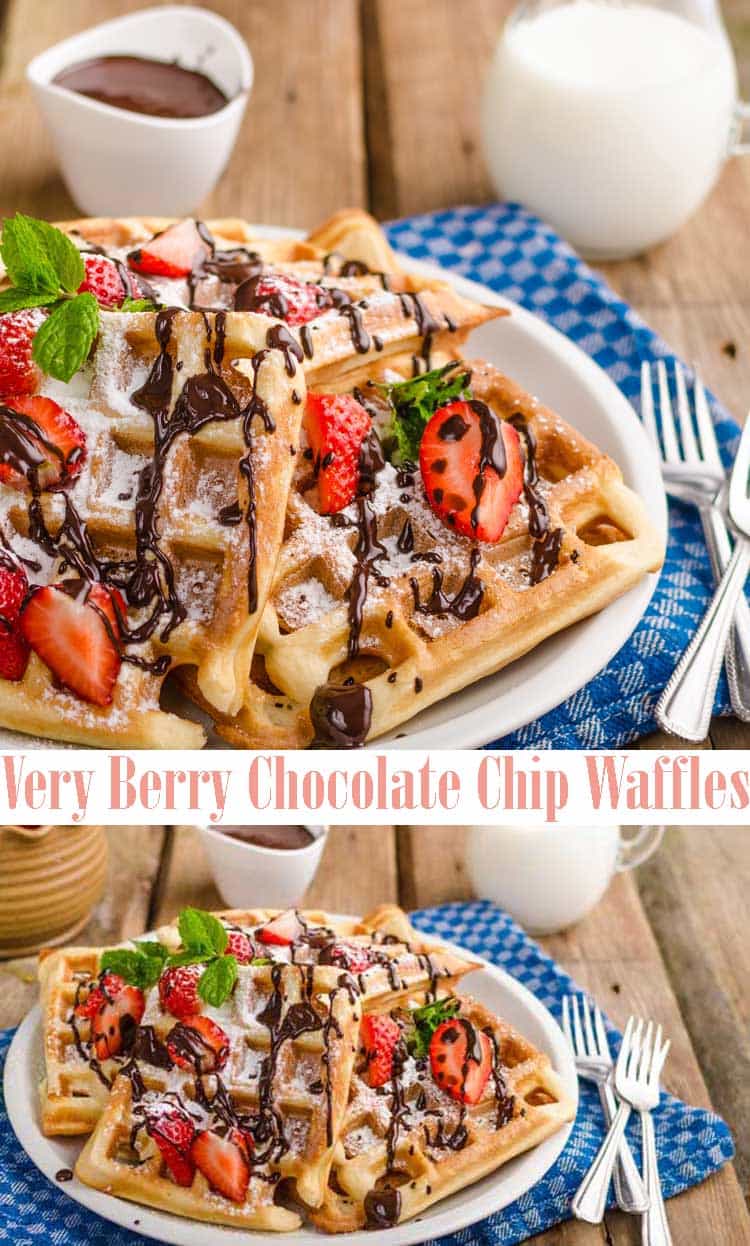 Save
Save
Save
Save
The following two tabs change content below.
Latest posts by Jessica McCoy (see all)