This shop has been compensated by Collective Bias, Inc. and its advertiser. All opinions are mine alone. #BakeBetterCookies #CollectiveBias #ChewyCookies

Trust me when I say you want to try this chewy oatmeal cookie recipe. Not only is it a scrumptious oatmeal cookie, but it's a fun twist on a chewy chocolate chip cookie. This cookie is the child of two perfectly delicious cookie varieties.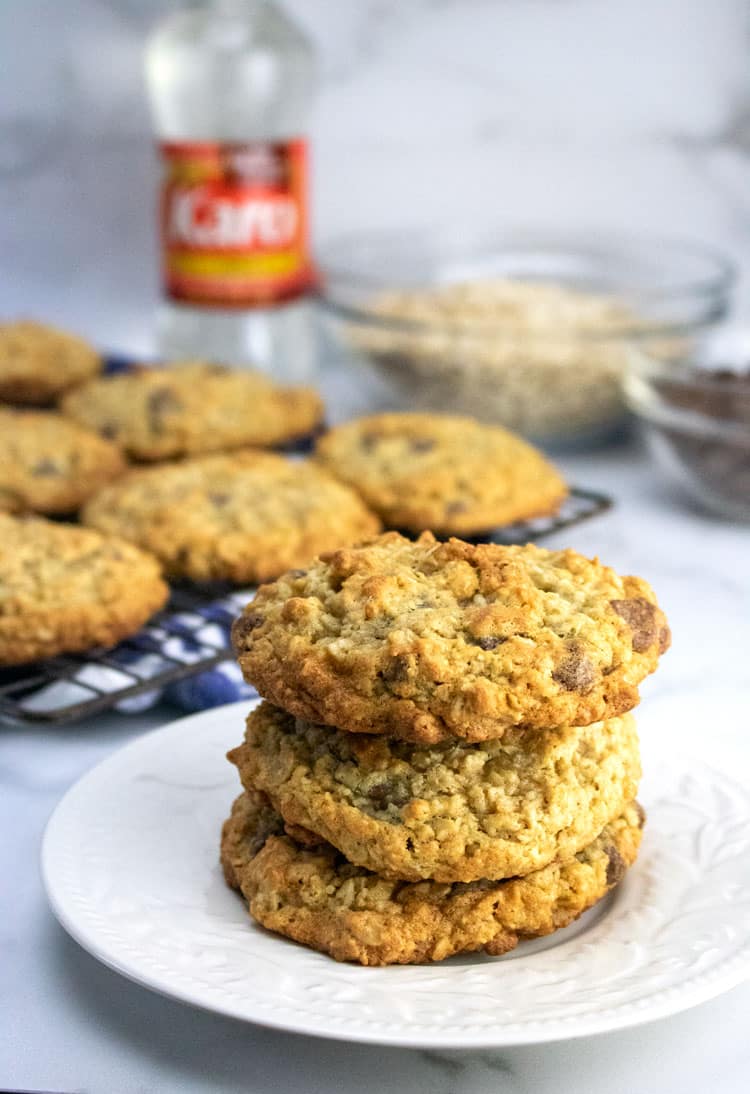 What is the Secret Ingredient for Making Chewy Cookies
The secret is in the sauce, and in this case, the 'sauce' is Karo® Corn Syrup. Do you like chewy cookies? Having this little tidbit of information to store in the back of your head is a gold mine.

Think of all the other cookie recipes you could add a couple tablespoon of Karo® Corn Syrup to. You'd turn them into chewy morsels of perfection. I seriously can't wait to start testing this trick out on more cookie recipes.

I do know from personal experience that Karo® Corn Syrup makes the best, chewiest chocolate chip cookies. And, it was with that in mind that I decided to whip up a batch of Chewy Oatmeal Chocolate Chip cookies.

How many other cookie and baking recipes could be made that much better with a little bit of our secret ingredient? Start a new baking tradition, and get on the chewy bandwagon.


Why Use Karo® Corn Syrup
I mentioned that Karo® Corn Syrup creates the perfect chewy cookie. But, I've been using this particular brand for years. Actually, as long as I can remember, and I started baking when I was a little kid. I've always loved being in the kitchen.

Karo® Corn Syrup is good for many things in the kitchen, and my family has been using it for generations. It's the leading corn syrup brand and has been around for over 100 years, after all. That's a lot of trust in the quality of their product.




Corn syrup dissolves easily in liquids. This makes it great for making candy, as well as adding a creamy (or chewy) texture to a recipe. From cookies, to candy, to yes...pecan pie, there are so many recipes you can use corn syrup in. It's considered a staple of Southern cuisine and is even used as a pancake topping.

Corn syrup is traditionally used for holiday baking. We all know the famous Thanksgiving pecan pie. But, you don't have to only use Karo® Corn Syrup​ in baking for holiday pie recipes. Don't limit yourself to using such a versatile ingredient just one time a year.

And oatmeal cookies with corn syrup? Yes, please! Karo® Corn Syrup makes these Chocolate Chip Oatmeal Cookies chewier on the outside and still soft in the middle. Wouldn't that be a great surprise for any guests you serve cookies to?


How to Make Chewy Oatmeal Chocolate Chip Cookies
This chewy cookie recipe is seriously so easy to make.

First, cream the shortening, unsalted butter and sugars in a small bowl.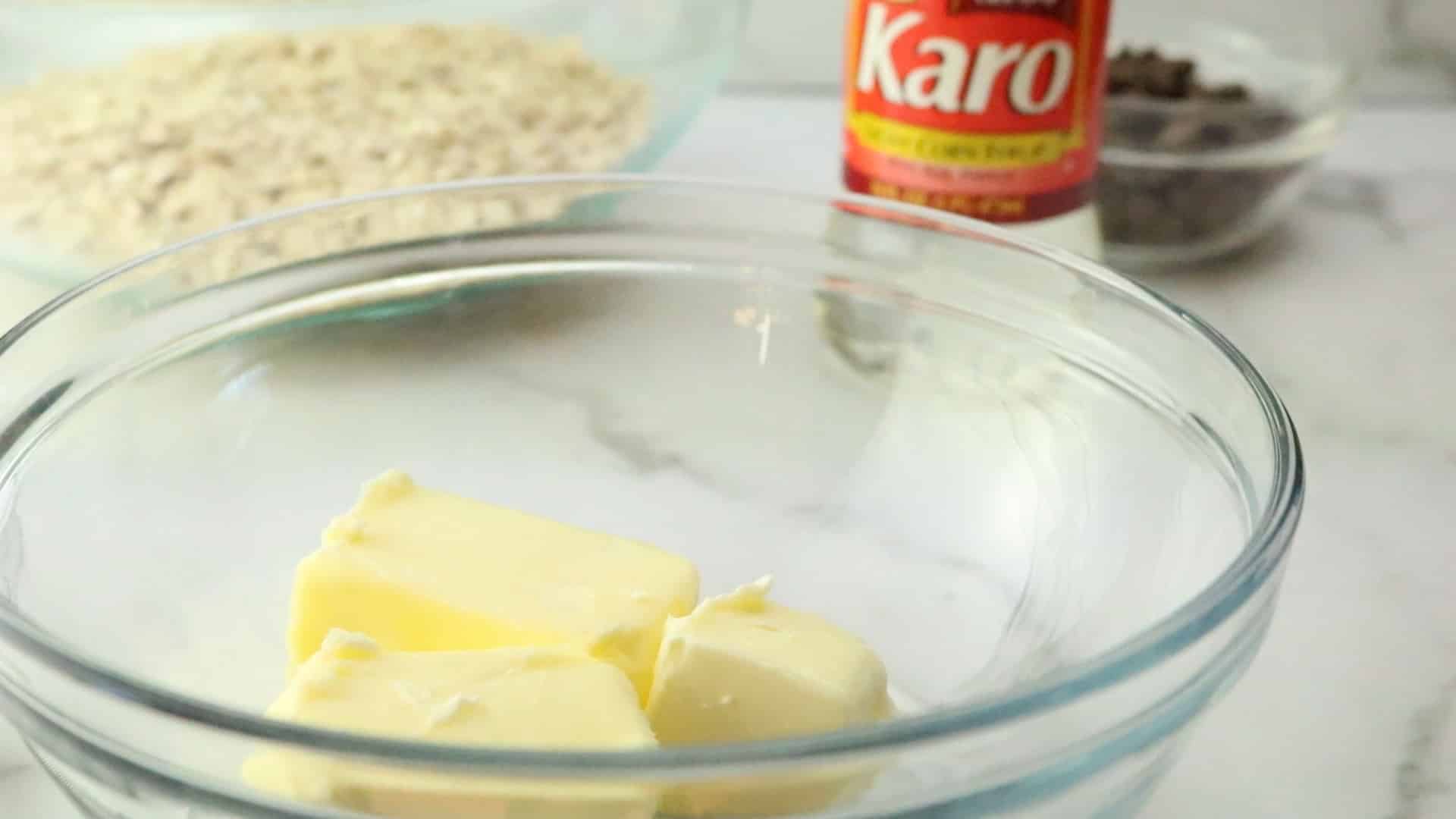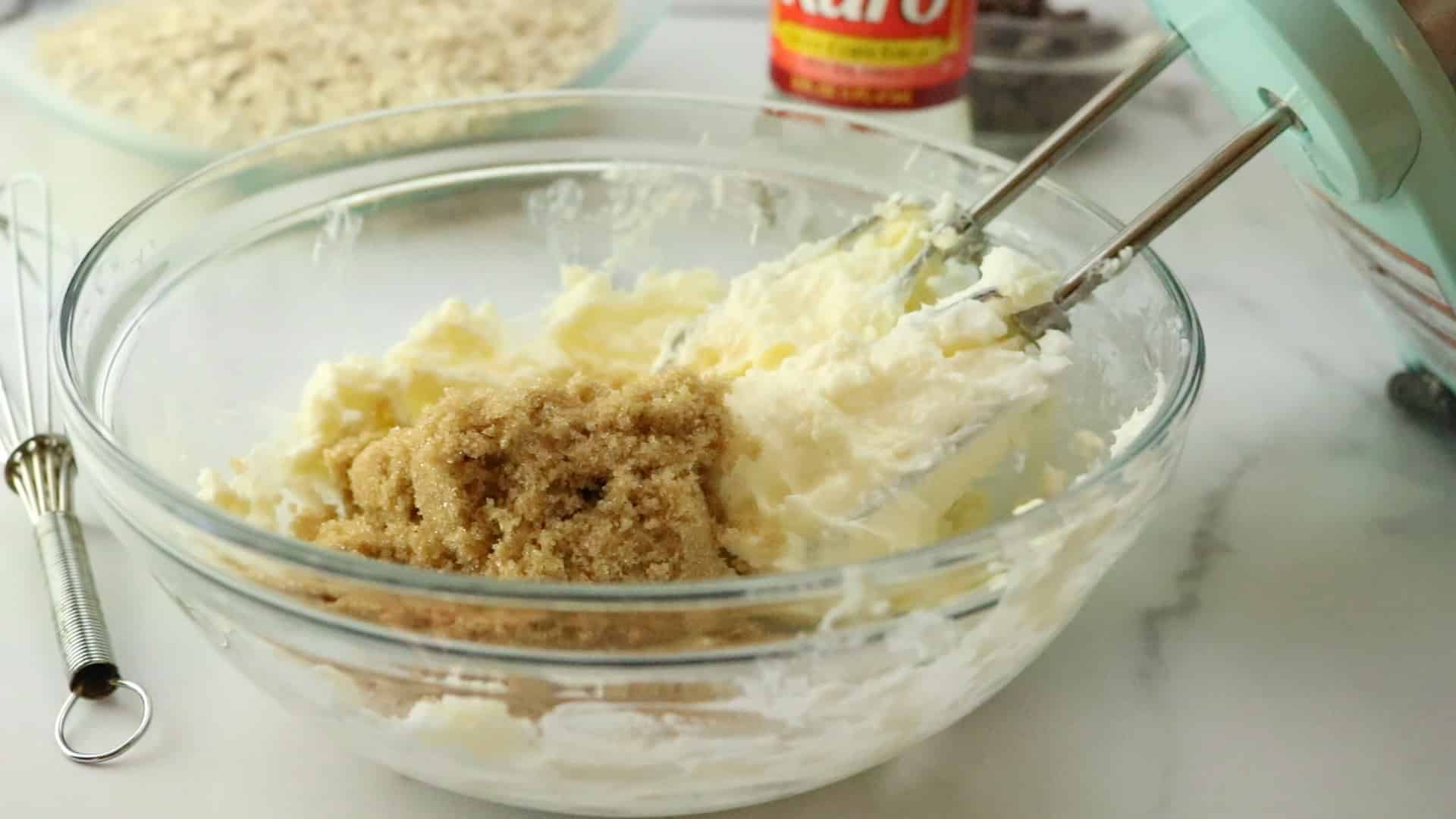 Then add in the eggs and vanilla extract and the Karo® Corn Syrup.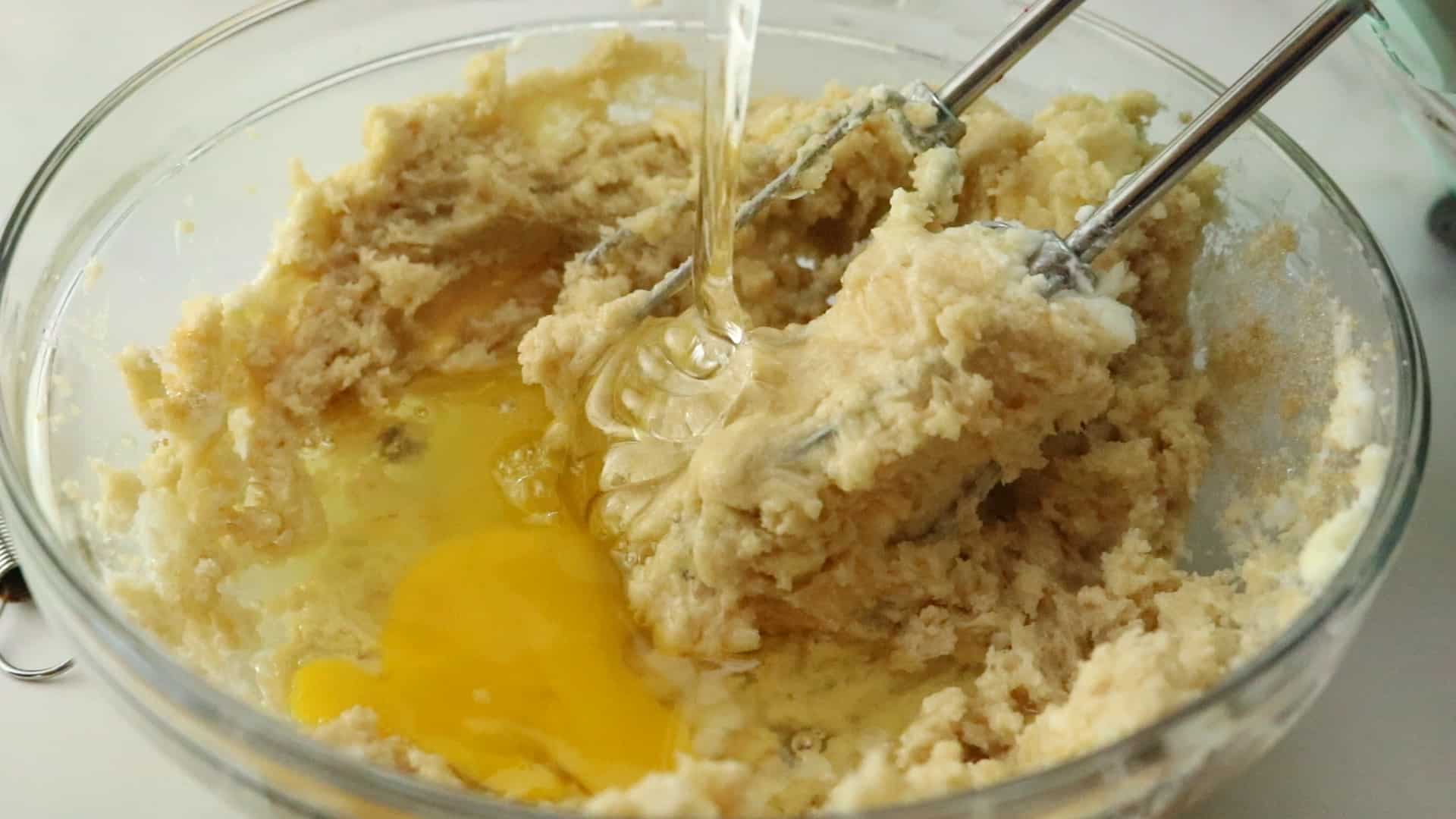 In a separate bowl, add the quick oats with flour, baking soda, and salt. Stir to mix.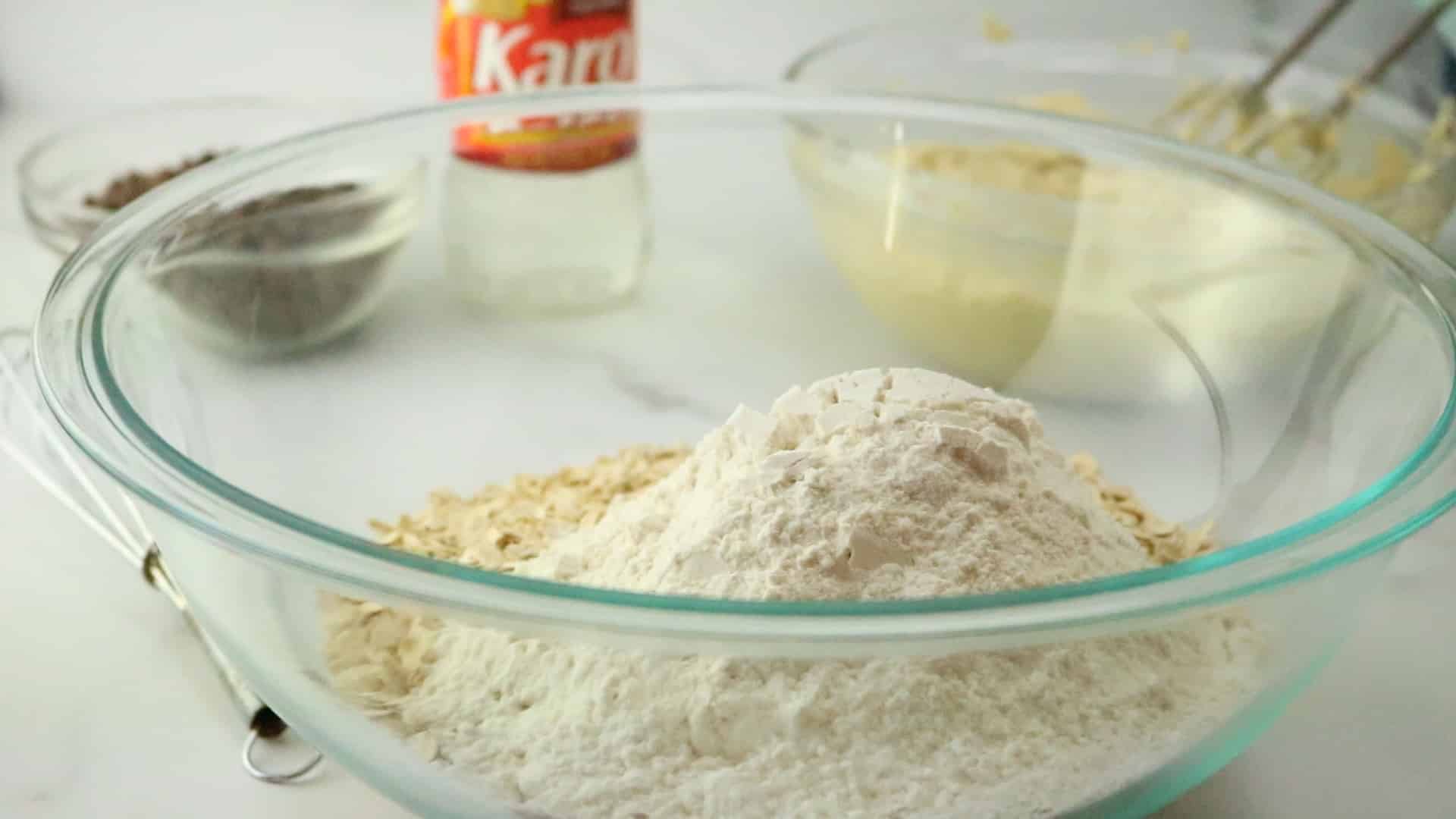 Then, combine the wet and dry ingredients in one bowl and mix them over low speed. A handheld mixer or a stand mixer works great for this.

Add in the chocolate chips and do a final mix.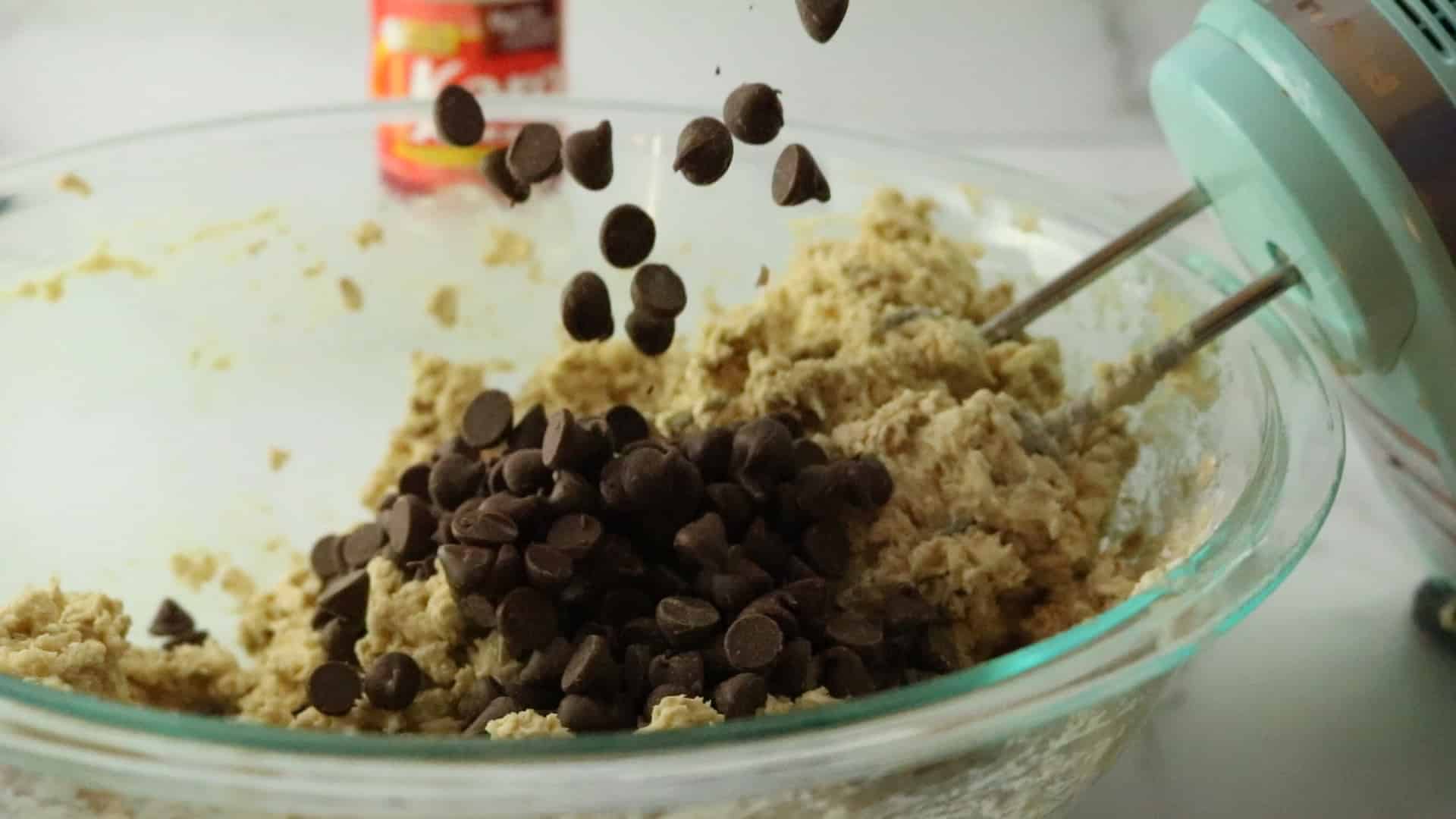 After the ingredients are mixed, set the cookie dough in the refrigerator for 30-60 minutes, chilling the dough.

Next, set the oven to preheat, and start preparing 3 baking sheets with parchment paper. Use a large scoop and arrange 6 scoops of cookie dough on each baking sheet. Bake for 10-12 minutes, until a nice golden brown.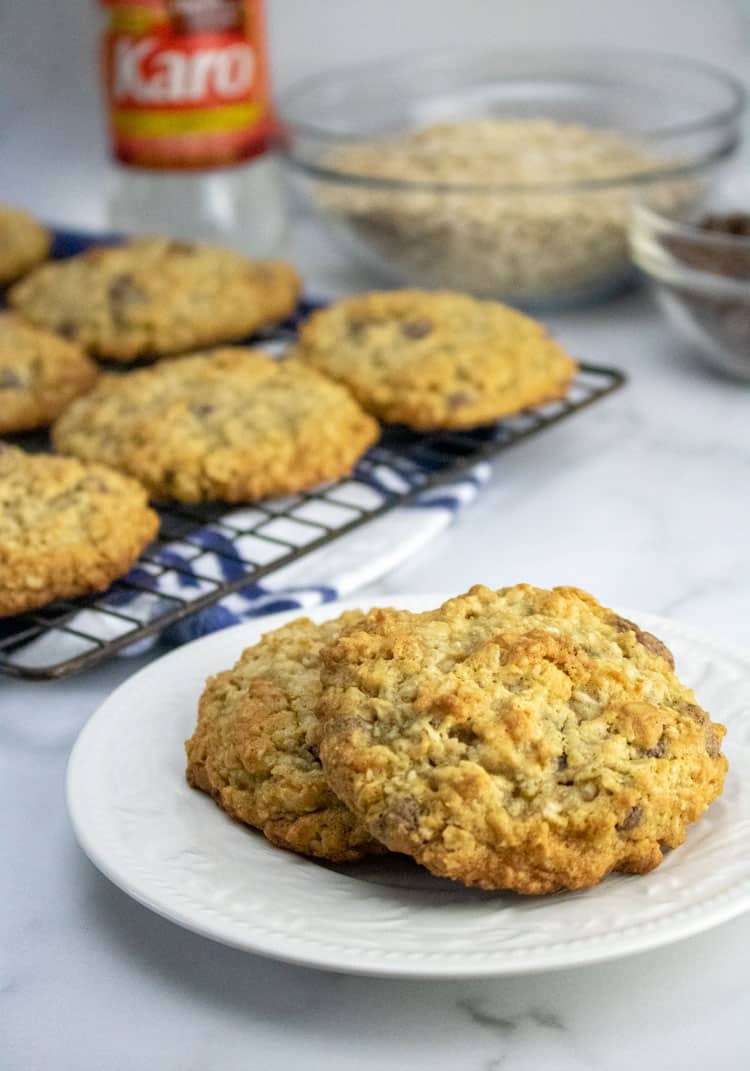 Want More Cookie Recipes
Are you a cookie lover? You'll want to check out these cookie and bar recipes.

Which cookie or bar recipe is your favorite? Let us know in the comments!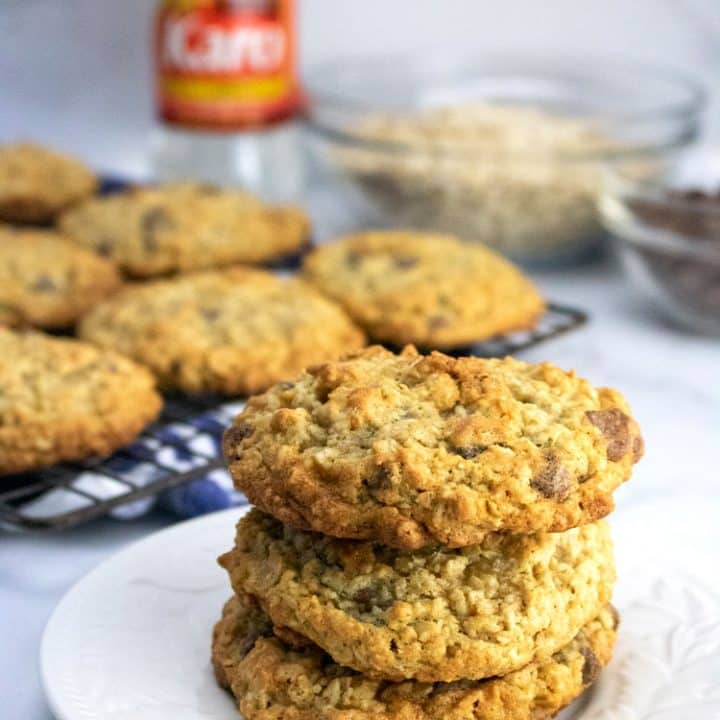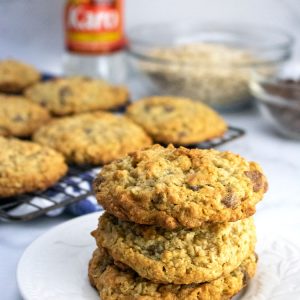 Chewy Oatmeal Chocolate Chip Cookies
Chewy and delicious oatmeal chocolate chip cookies.
Instructions
Preheat oven to 375 degrees.

Cream the butter with brown and granulated sugar. Add in eggs, Karo® Corn Syrup, and vanilla and then mix on low speed to combine.

In a separate bowl, mix the dry ingredients.

Add dry ingredients to wet ingredients and mix. Mix in chocolate chips.

Chill dough for 30 minutes to an hour before baking.

Make 18 large dough balls with a large cookie dough scoop. Arrange on baking sheet with 1-2 inches between balls of dough.

Bake 10-12 minutes.
Nutrition
Serving:
1
g
Calories:
274
kcal
Carbohydrates:
36
g
Protein:
4
g
Fat:
13
g
Saturated Fat:
6
g
Polyunsaturated Fat:
6
g
Cholesterol:
37
mg
Sodium:
122
mg
Fiber:
2
g
Sugar:
19
g