One of the easiest ways to stay on top of your diet and to feel satisfied is to eat hearty soups and stews.
This Weight Watchers Taco Soup recipe is one of our favorites thanks to its amazing flavor and low point value for such a large portion. It also pairs PERFECTLY with our yummy Weight Watchers Banana Bread.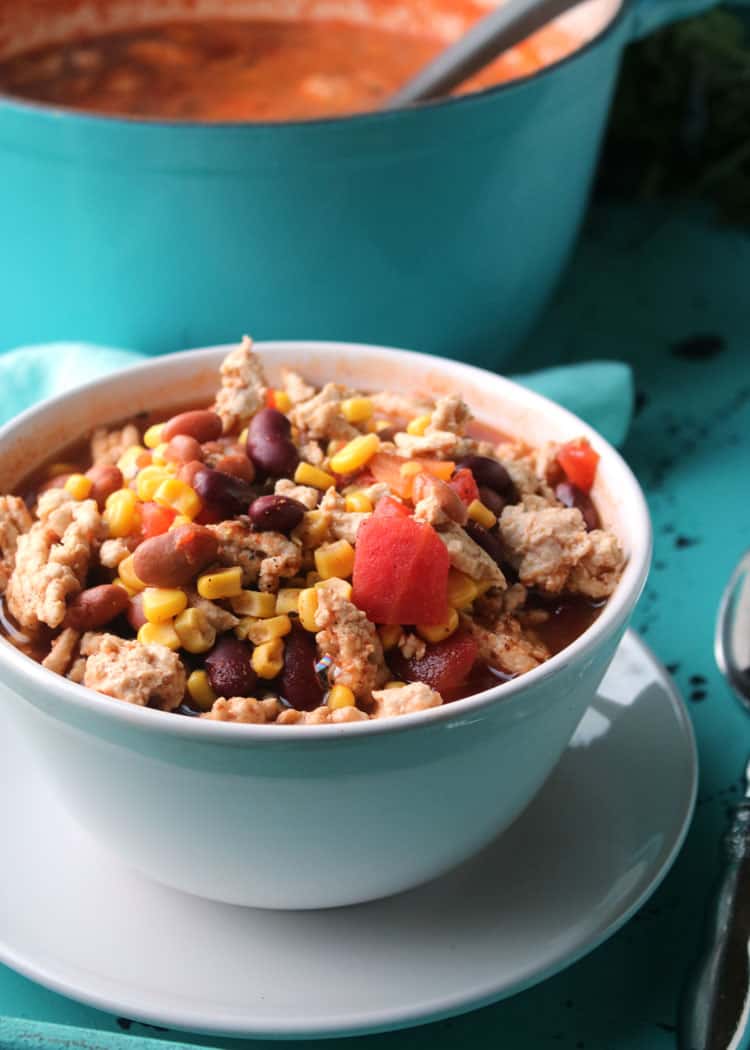 By adding in tons of flavor rich vegetables and a few spices, you can create a soup that feels like a huge meal without wasting your entire days points. Each bowl of this soup weighs in at only 3 Points and is a perfect lunch or hearty evening meal.
If you're familiar with the old Weight Watchers program, chances are you have tried this fab Weight Watchers garden vegetable soup.
Weight Watchers Recipes Galore
Looking for more Weight Watchers recipes? Try our Weight Watchers Meatloaf, Weight Watchers Pig In A Blanket Recipe, or maybe Cookie Dough Dip Recipe (Weight Watchers Friendly).
Recipes that are friendly to your waistline while being so completely appetizing are always good to have on hand, whether you're seriously dieting or just want to eat a bit better and reduce your caloric intake.
Here are the step by step instructions on how to make this delicious soup recipe.
Step One:
Brown ground turkey meat in a stock pot.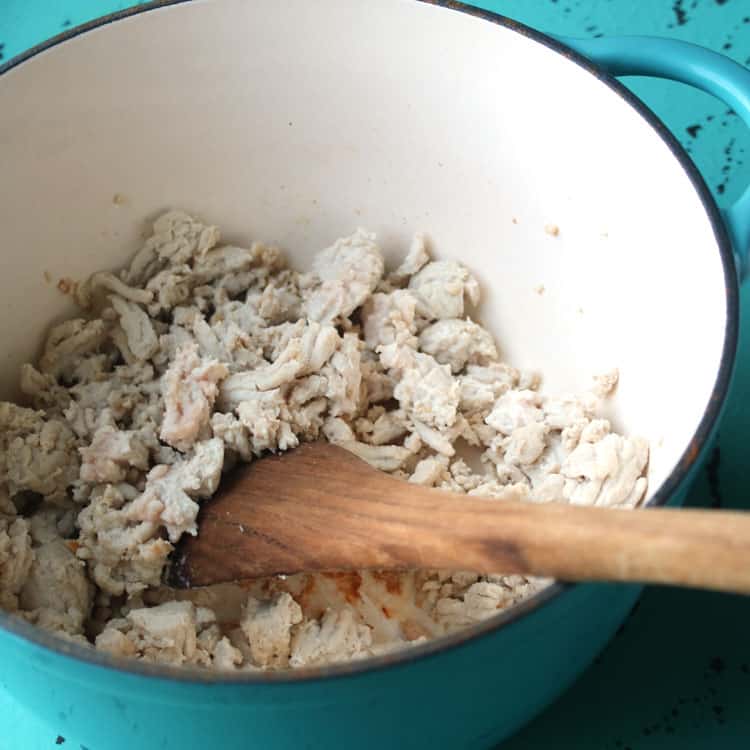 Step Two:
Add pepper, onions, beans, tomatoes, tomato sauce and corn to the ground turkey in the stock pot.
This soup is starting to come together!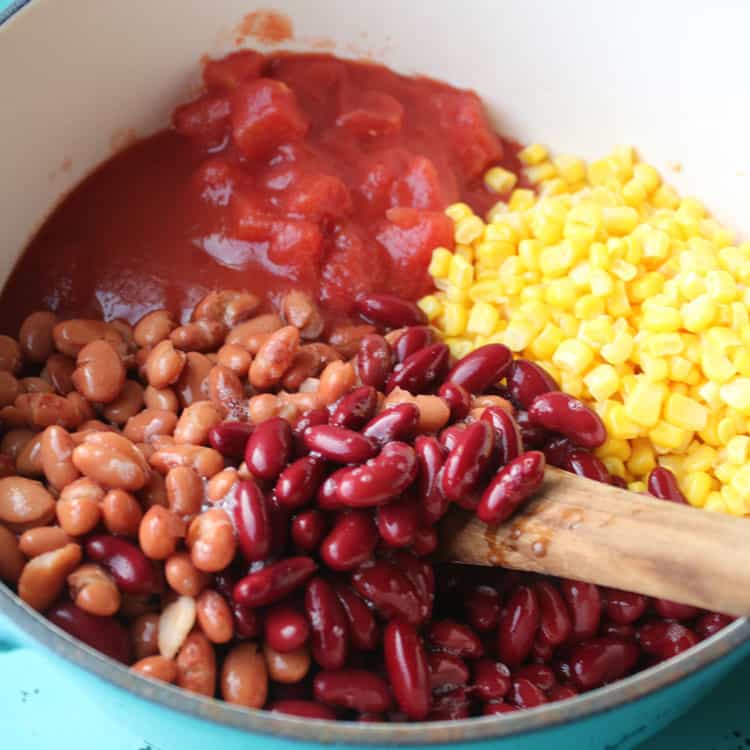 Step Three:
Add spices!
Here you have two choices. You can add the seasonings listed in the recipe, which are yum. Or, alternatively, you can add 3 tablespoons of our DIY Taco Seasoning.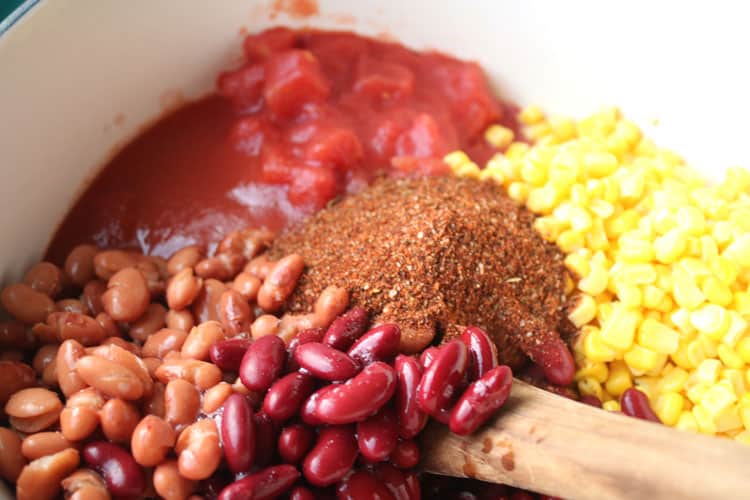 Step Four:
Add water and cook this delicious soup recipe up on the stove. It's SO good!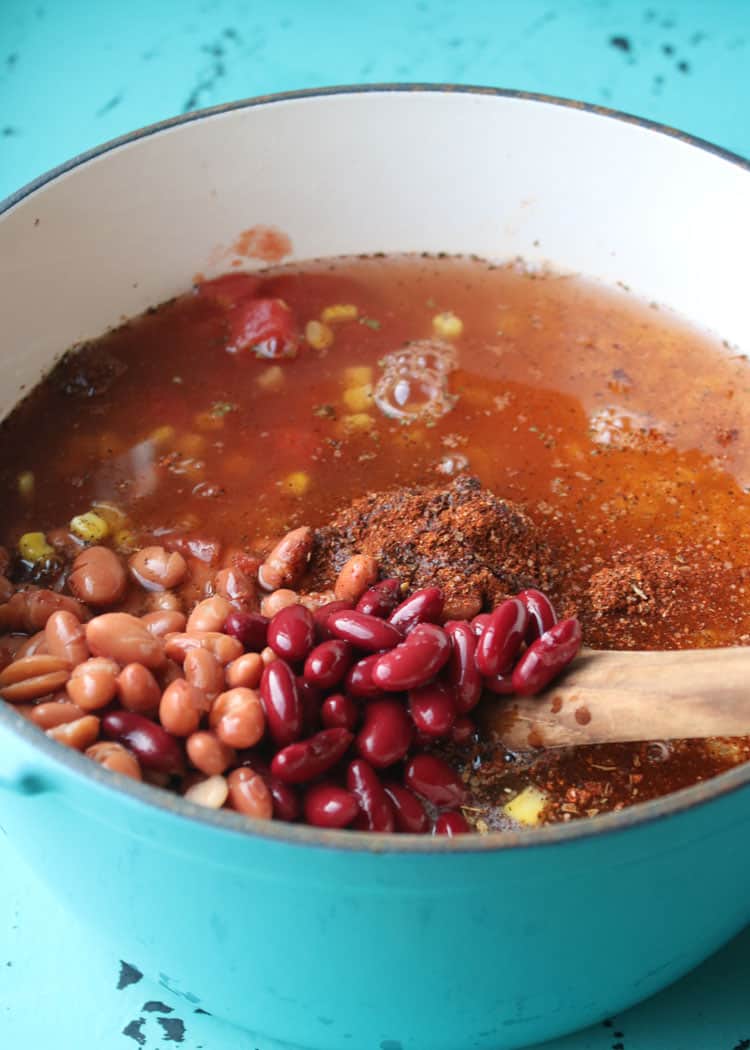 WEIGHT WATCHERS TACO SOUP
If you haven't heard, the original Taco Soup recipe is fantastic.
We're talking about spicy seasonings and bite after bite of vegetables and ground meat that is just so good.
Our Weight Watchers version of the soup has ground turkey--which is a leaner meat and the perfect solution when you're trying to cut fat.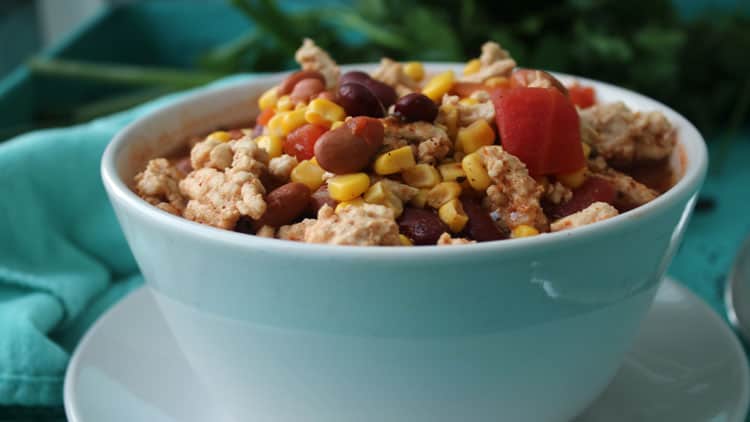 We love this soup recipe!
It is so easy to make...as easy as browning ground turkey, onions and peppers and adding in some tasty canned vegetables and beans.
3 Smart Points Weight Watchers Taco Soup
This is one of those recipes that we love to make because it is so incredibly simple.
This soup goes perfectly into your meal plan each week as a starter for a meal, a great hearty lunch or even a smaller portion as a quick snack when you are feeling the need for a pick me up.
The Weight Watchers Taco Soup can be adapted easily to your family preferences with little variance in point calculations.
You may omit vegetables your family doesn't care for and replace with ones they do enjoy. It is also very simple to leave out the ground meat and add an extra can of beans to create a vegetarian dish that everyone will love.
You can also adapt this recipe and make it a Weight Watchers Crock Pot soup recipe.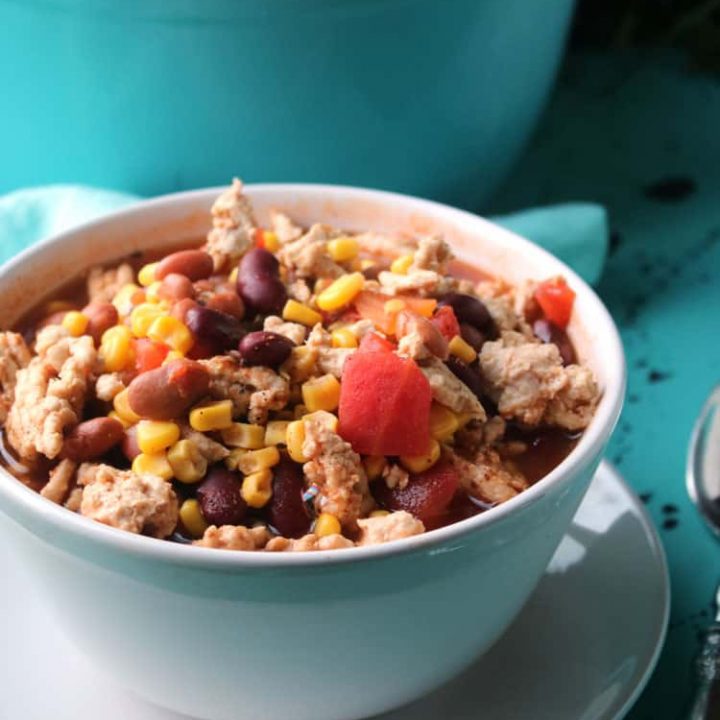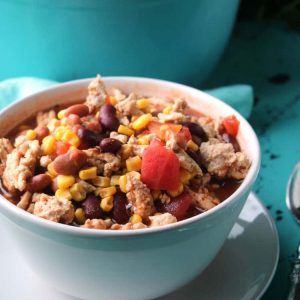 Weight Watchers Taco Soup
Weight Watchers Taco Soup is one of the easiest Weight Watchers recipes. Full of flavor, enjoy a healthier way of eating and our easy Taco Soup recipe. Makes 6 servings. Just 3 Smart Points per serving.
Ingredients
1

pound

lean ground turkey

1

small green bell pepper

diced

1

small yellow onion

diced

1

can low sodium whole kernel corn

(drained)

1

can low sodium diced tomatoes

1 8

ounces

can low sodium tomato sauce

1

can low sodium kidney beans

drained

1

can low sodium pinto beans

drained

1

tablespoon

cumin

2

teaspoons

garlic powder

2

teaspoons

paprika

1

teaspoon

onion powder

1

teaspoon

salt

1

teaspoon

black pepper

3

cups

water
Instructions
1.  In a large stock pot, brown ground turkey. Drain any excess grease/moisture and return to stockpot.

2.  Add in all other ingredients stirring until well incorporated.

3.  Simmer on medium heat for 45 minutes

4.  Each 2 Cup Portion is 3 Weight Watchers Smart Points
Nutrition
Calories:
174
kcal
Carbohydrates:
10
g
Protein:
29
g
Fat:
3
g
Saturated Fat:
1
g
Cholesterol:
62
mg
Sodium:
989
mg
Potassium:
683
mg
Fiber:
2
g
Sugar:
5
g
Vitamin A:
511
IU
Vitamin C:
34
mg
Calcium:
40
mg
Iron:
3
mg