This Italian Chopped Salad is SO Good!
Salad recipes are an essential ingredient to healthy living, and we like that around here. There are so many salad recipes that we can't get enough of, like Avocado Salad, Salsa Five Bean Salad and Avocado Mango Salad.
I mean–SALAD! That's all that needs to be said, right? And this Italian Chopped Salad is so super easy to make with a chopped salad chopper and bowl.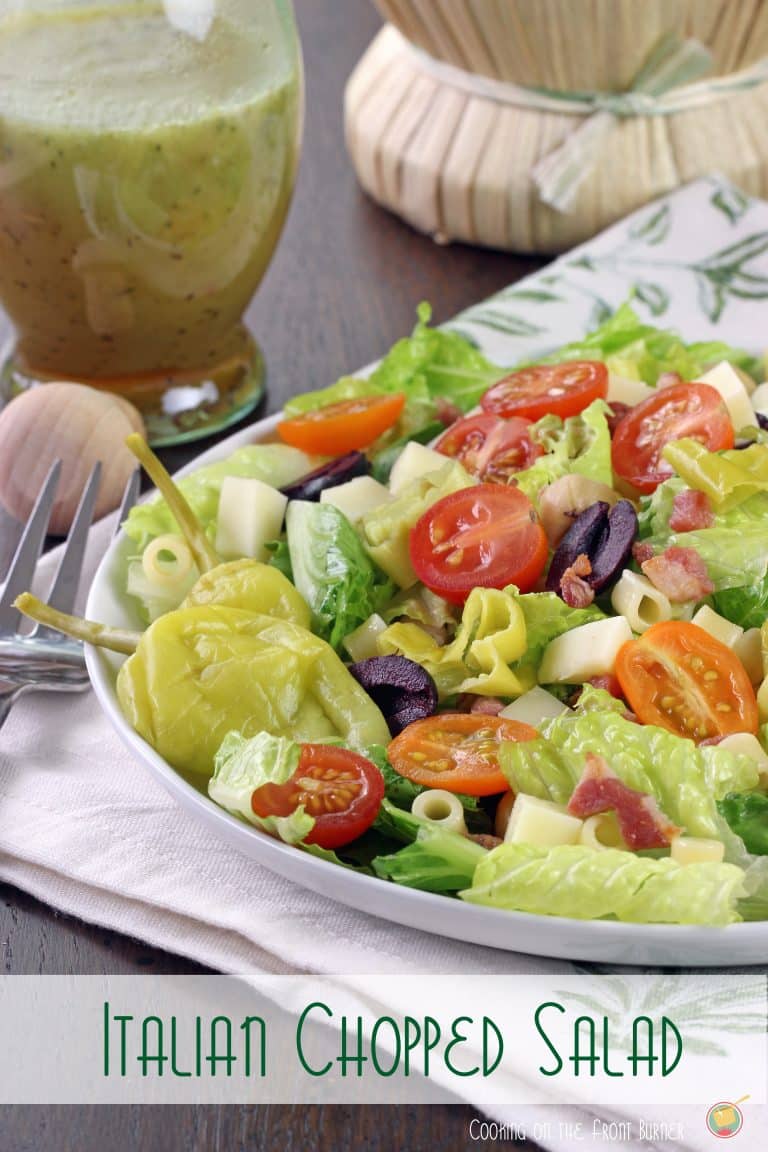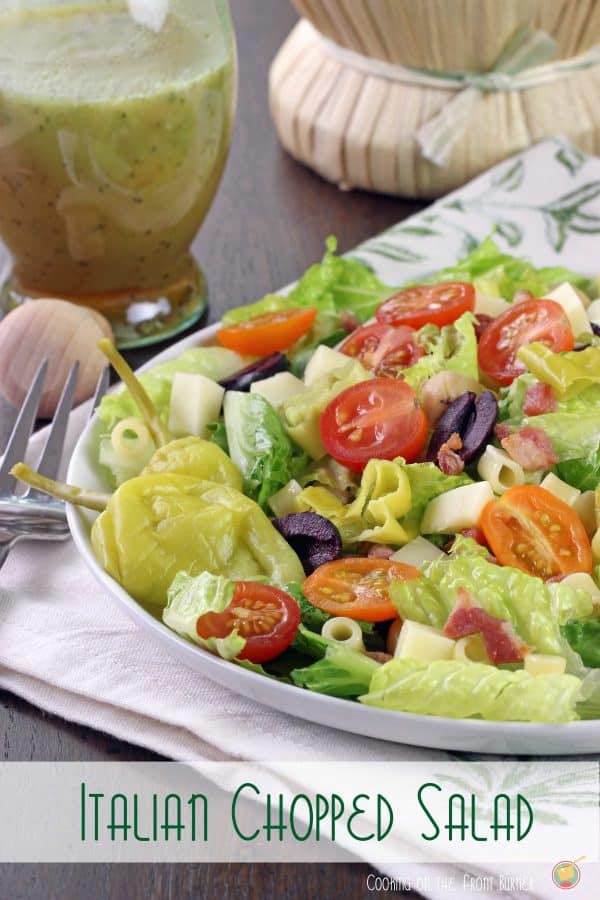 Italian Chopped Salad Recipe
Deb from Cooking on the Front Burner shared this amazingly refreshing salad that it perfect for spring and summer!  Spring is here, with hopefully summer just around the corner, so it's time to lighten up the dinner menu.  Italian Chopped Salad.  Lots of fresh veggies and a homemade Italian dressing that comes together in no time at all!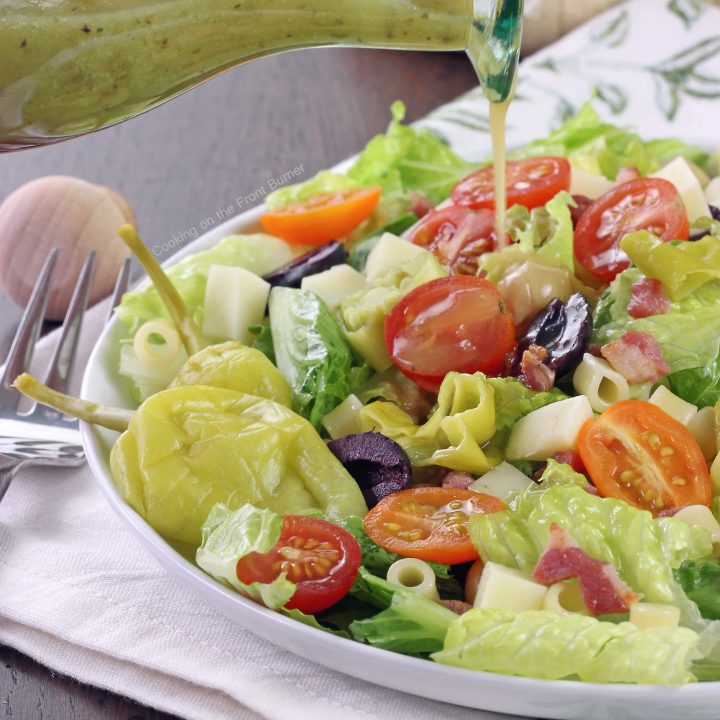 Italian Chopped Salad
A colorful and flavorful salad with a homemade Italian dressing
Ingredients
Salad:
3 cups chopped romaine lettuce
1 cup cooked ditalini pasta (rinsed and cooled)
1 cup chickpeas, rinsed well
1/2 cup grape tomatoes sliced in half
1/4 cup pitted kalamata olives sliced in half
2 oz. diced panetta cooked until crispy
1/4 cup diced provolone cheese
sliced pepperoncini peppers (to taste)
Dressing:
1/4 cup red wine vinegar
1 tablespoon diced shallot
2 tablespoons honey
1 teaspoon dried Italian seasoning
salt
pepper
1/2 cup olive oil
1
Instructions
Combine all the salad ingredients in a large bowl then divide between 2 plates.
To make dressing, combine all ingredients except olive oil in a small food processor and process for about one minute.
Add olive oil in a slow stead stream until well mixed
Pour over salad
This will make 2 large salads or 2 small
Feel free to put your own spin on the ingredients.  Use salami or pancetta–both are amazing.