These simple Cherry Almond Cookies are the perfect Christmas cookie! Packed with flavor from cherries, almonds, and coconut - and easy to make in 30 minutes.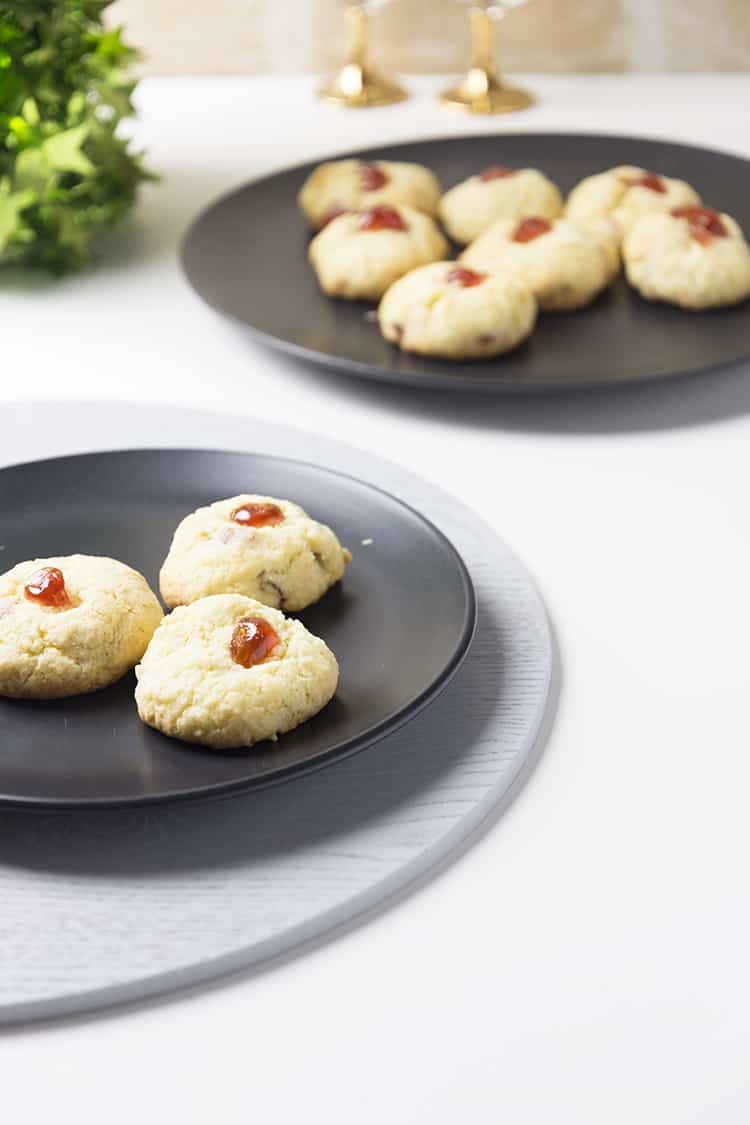 Christmas is on the way now. Stores have started to fill their shelves with Christmas Trees, baubles, cards and tinsel.
Shopping centers have giant wreathes and streamers hanging down and Santa's Grotto has appeared in all its majesty for the kids to visit and share their wishes with the big guy in red.
Now's the time to start planning your Christmas food. You know, prawns, cold meat, barbecue sausages ….. wait. Are you confused? Welcome to Christmas in sunny Australia! That's where I'm from.
And yes, we really do throw "shrimp on the Barbie", but we prefer to call them prawns.
I'm from the West Coast as well, so our Christmas is spent sweltering in 40 degrees Celsius (104 Fahrenheit for you all), eating seafood and salad and singing about Frosty the Snowman. Super weird, I know.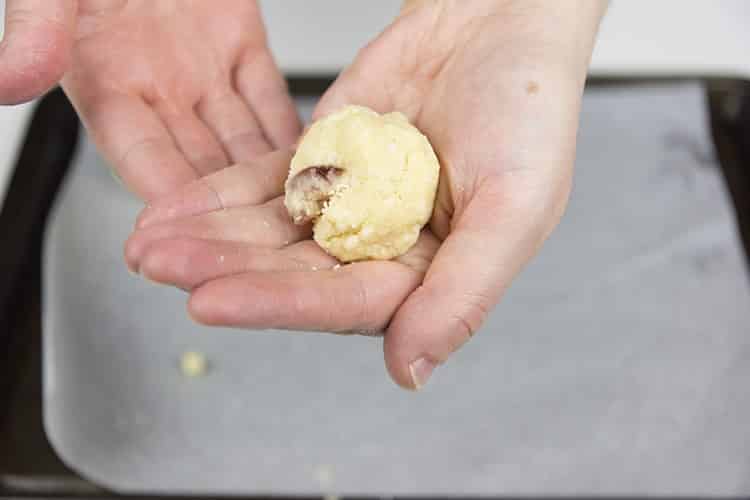 A lot of Australians spend the day relaxing at the beach or by the pool, eating sausage sizzles and seafood. Or we're sweating in the kitchen trying to make a traditional Christmas lunch under the air-conditioning.
Boxing Day is particularly special and sacred for Australians. Not because of the Holiday Season. But because we all tune in to the Boxing Day Test, where the Australian Cricket team take on our international rivals, usually England.
The streets and stores are empty while everyone is gathered around the TV with a few tinnies (beer cans), eating leftover snags (sausages).
But I'm a baker and I hate to miss out on all the traditional Christmas Baking recipes, just because it's hot.
I've made my family Traditional Christmas puddings with hot custard, which is a hard sell when all anyone wants is some ice-cream or a popsicle.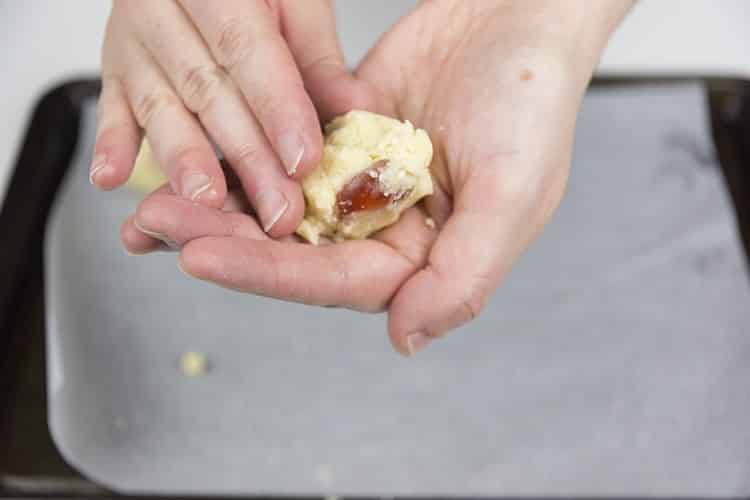 Nevertheless, I embrace my Christmas baking with great joy. I'm so curious and also a bit jealous of all the wonderful treats people bake in the Northern Hemisphere.
Things like Snowball Cookies, and White Christmas. Just the fact you have snow at Christmas while we're at the beach is mindblowing to me.
Cherry Almond Christmas Cookies
I've been busy working my way through some of my own Christmas baking ideas, especially cookies and edible gifts.
I've made a batch of Christmas Biscotti filled with Cranberries, Pistachios, White Chocolate and Almonds.
And now I've made some festive Cherry Almond Cookies.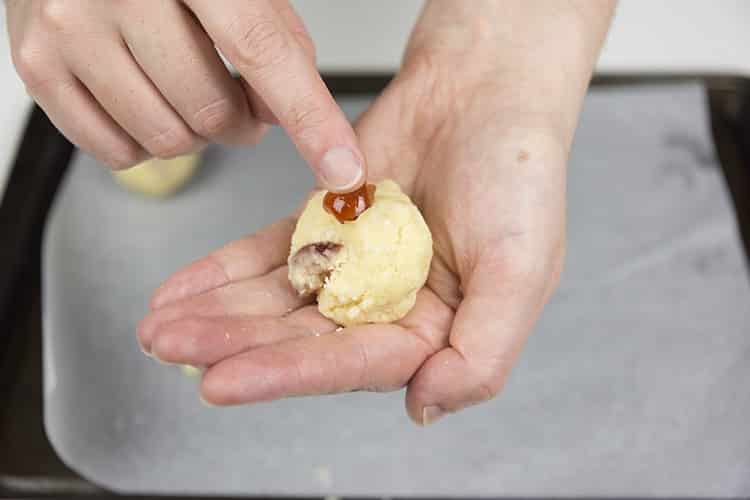 These Christmas Cherry Almond Cookies are so simple to bake, which is great for those of us rushing around in the festive season.
These cookie balls are stuffed with almonds, coconut and cherries, and are finished with a cherry on top.
Best of all, they can be mixed in just one bowl and bake in only 15 minutes.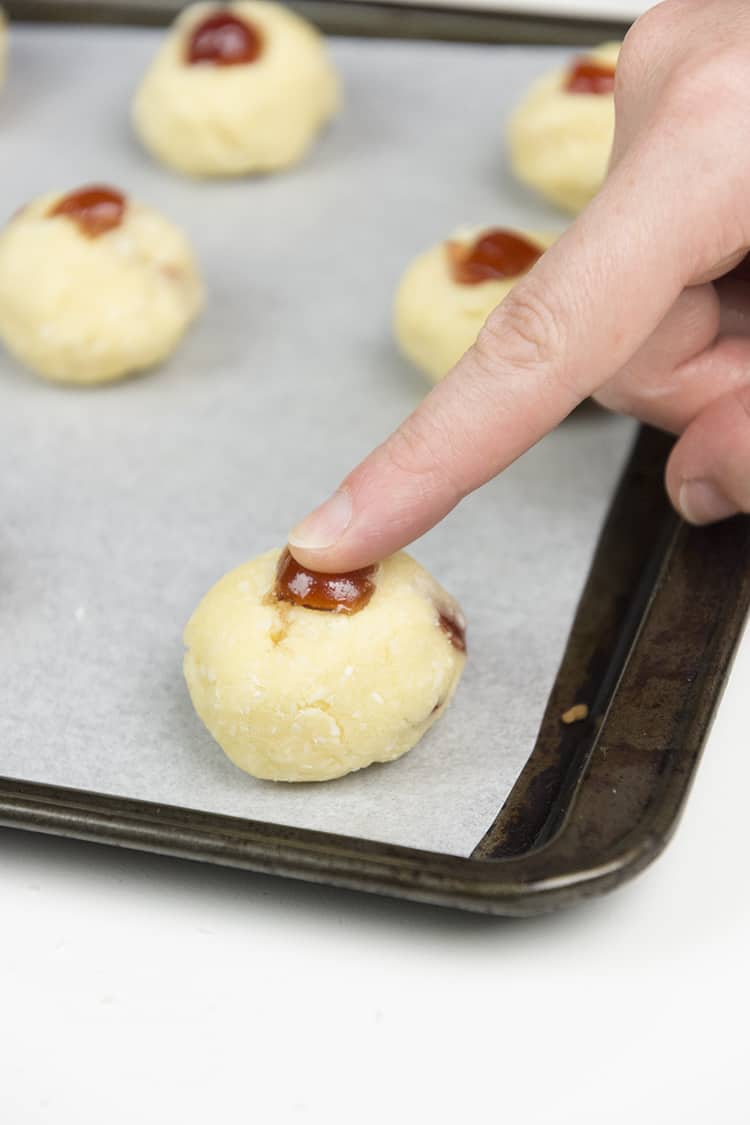 I imagine these Almond Cherry Cookies would make beautiful gifts packaged with ribbon and adorned with bespoke gift tags.
You might also like to try some other fabulous Christmas Baking ideas, like Christmas Snowballs and White Chocolate Pretzel Bites with M&Ms.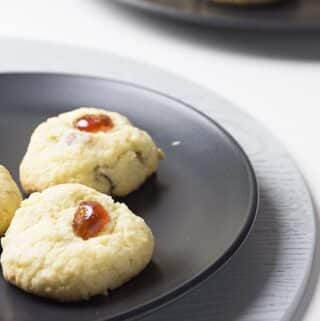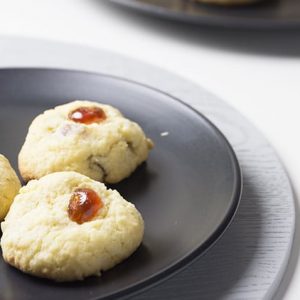 Cherry Almond Cookies
These simple Cherry Almond Cookies are the perfect Christmas cookie! Packed with flavor from cherries, almonds, and coconut - and easy to make in 30 minutes.
Instructions
Preheat oven to 350F (180 Celsius). Line a large baking tray with baking paper.

Add the softened butter and sugar to a large mixing bowl. Beat together with electric mixers until pale and fluffy. Scrape down the sides of the bowl. Beat in the lightly beaten egg until well combined.

Add the flour, half of the cherries, coconut and almonds. Stir together until a dough forms.

Scoop a heaped teaspoon of dough into your hand and roll it into a ball. Press half a glace cherry on top and place on the baking tray. Leave about ¾ in (2 cm) between each ball of dough. Don't worry, these don't spread far in the oven.

Place the tray on the middle rack of the oven and bake for about 15 minutes. The cookies are ready when they become golden brown on the bottom. Allow them to cool for 10 minutes on the tray before removing them to a wire rack to cool completely.

Store at room temperature in an airtight container.
Nutrition
Calories:
127
kcal
Carbohydrates:
14
g
Protein:
2
g
Fat:
8
g
Saturated Fat:
5
g
Cholesterol:
17
mg
Sodium:
5
mg
Potassium:
45
mg
Fiber:
1
g
Sugar:
7
g
Vitamin A:
125
IU
Vitamin C:
1
mg
Calcium:
9
mg
Iron:
1
mg