Are you ready for a homemade version of Bourbon Street Chicken that is utterly yummy and just as good as the restaurant version.
Then you'll love this recipe. It's delicious and so easy to make–which is always a win.
Do you love copycat recipes as much as we do? We've made our share–just take a look. You might want to try our Copycat Texas Roadhouse Fried Pickles Recipe, Copycat Planet Hollywood Cap'n Crunch Chicken, or our  Copycat Cracker Barrel Meatloaf.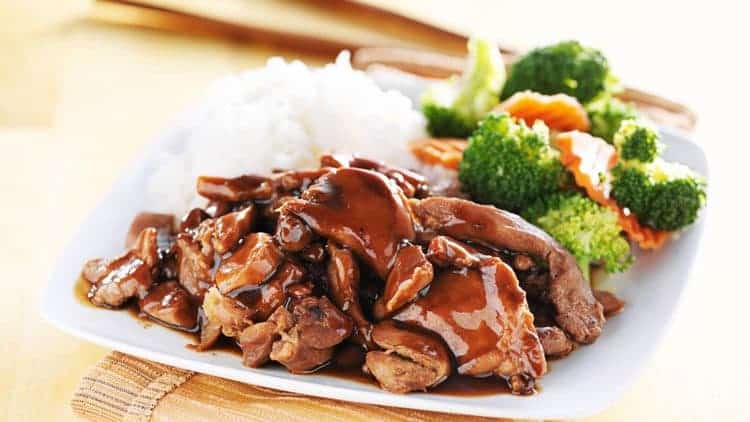 If you're looking for more copycat restaurant recipes, these are some of the best cookbooks that we've found and they are great resources to have on hand:
Browsing through cookbooks is one of our favorite past times. It gives way to inspiration and creativity in the kitchen that leads to wonderful new recipes.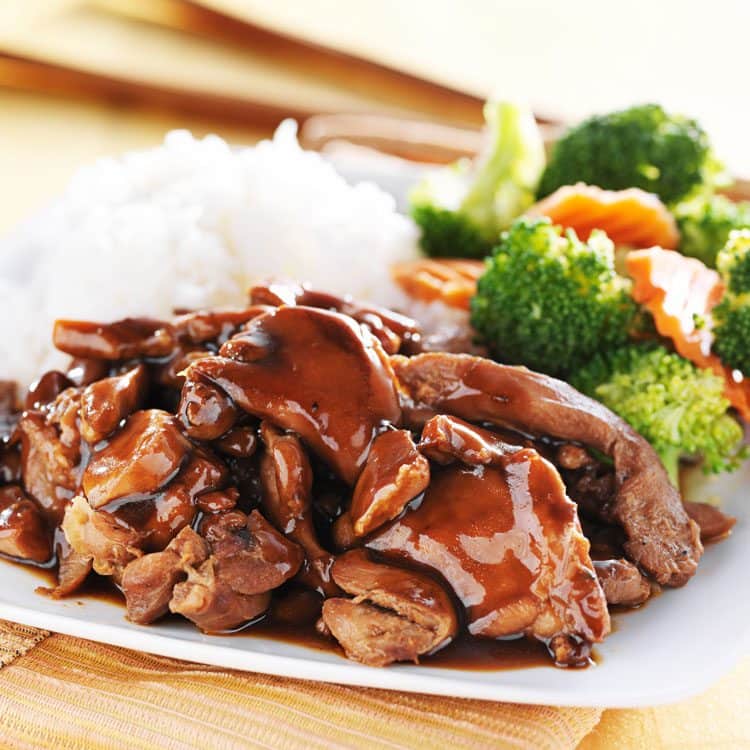 Filling our your weekly meal plan is easier than you think when you have fabulous easy recipes like this one to lean on. You'll have a month worth of meals lined up to make in no time at all.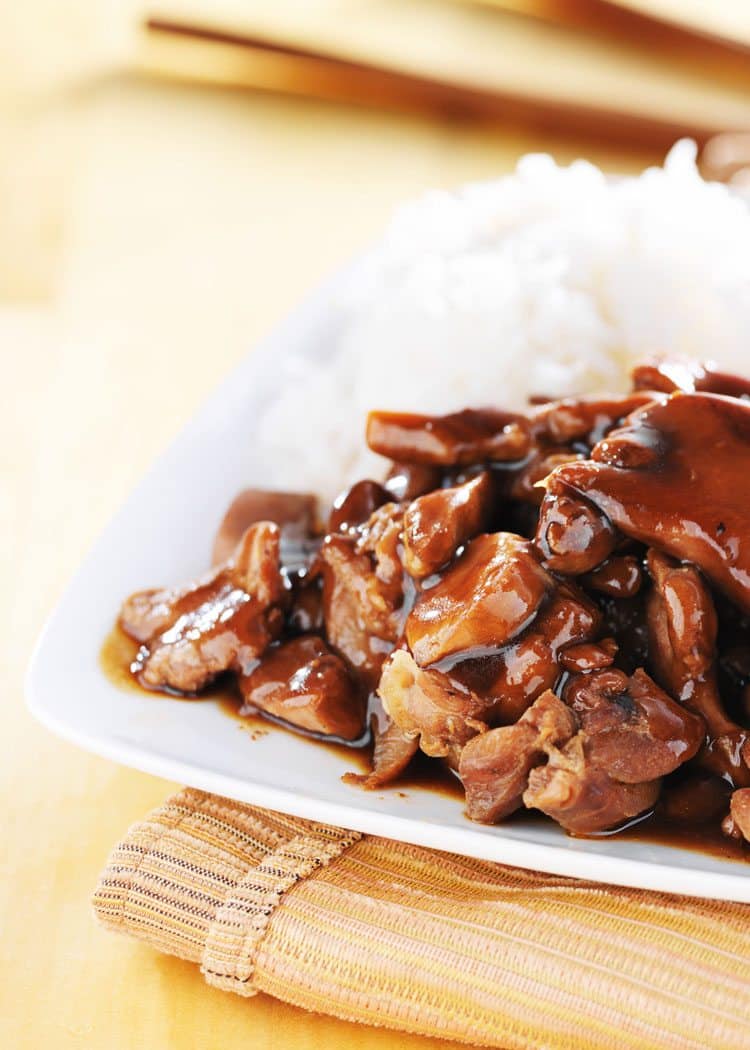 Want to bring the taste of New Orleans into your home without having to spend 12 dollars a plate? With this recipe you can.
One thing Golden Corral does well is Bourbon Street Chicken and this dish delivers the same enthusiasm of flavor that people recognize and love.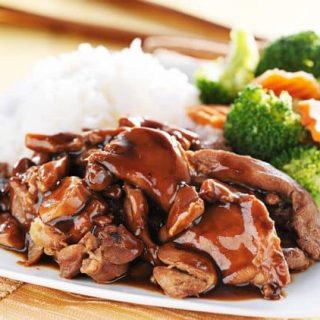 Copycat Golden Corral's Bourbon Street Chicken
Prep Time:
4 hours
10 minutes
Total Time:
5 hours
10 minutes
This copycat Bourbon street chicken is full of flavor and easy to make any day of the week.
Ingredients
1 pound pulled apart or bite size chunks of chicken leg or thigh meat
4 ounces soy sauce
1/2 cup sugar, brown
1/2 teaspoon garlic powder
1 teaspoon ginger, powdered
2 tablespoons onion, dried minced
1/2 cup Bourbon Whiskey
2 tablespoons white wine
Instructions
Place chicken pieces in large bowl.
Mix Soy sauce, brown sugar, garlic powder, ginger, onion, and Bourbon Whiskey.
Pour over chicken pieces in bowl.
Marinate by covering and refrigerating for several hours or overnight, stirring often.
When ready, drain off juices and save for basting.
Preheat oven to 350 degrees Fahrenheit and bake chicken in a single layer, for one hour, basting every 10 minutes.
Remove chicken.
Scrape pan juices with all the brown bits into a frying pan and heat, adding the white wine.
Stir well and add the chicken, cooking for another minute.
Adapted from: Best Copycat Restaurant Recipes