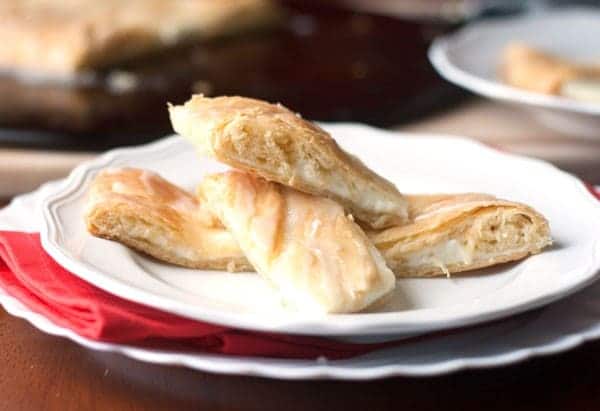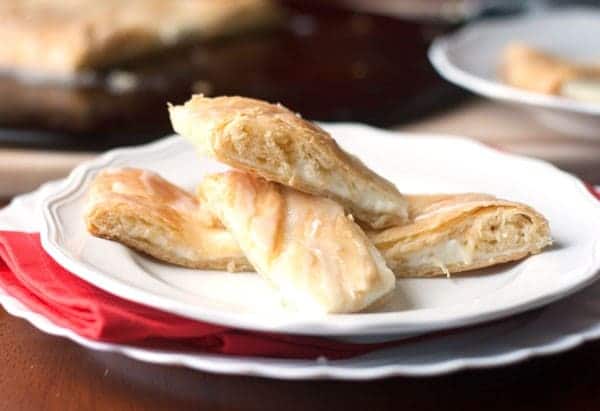 Ever since I can remember, I have loved danishes with cream cheese.  I'm a sucker for cream cheese.  What can I say?
They are sweet (because you know the cream cheese is mixed with sugar) without being overwhelmingly so.  Tasty without overpowering the bread.  And intricate in their simplistic braiding that looks so complicated and refined.
Once I learned how to braid dough, I was set.
Look out Sunday mornings, and every other day of the week mornings.  Because I have it all figured out now.  A sweetly simplistic danish doesn't have to be time-consuming or imposing.  It's.  Wait for it.  Easy.
I know… danishes don't look easy.  They look difficult and challenging.  But you know what?  They really don't have to be.
Simple Steps to Becoming a Danish Making Diva:
Find a sweet dough you like to work with.  I love working with a recipe that has been in my family for years.  The dough I used in these Cream Cheese Danishes is the same dough I use every Christmas to make our traditional coffee cake, Potica.
Roll out your dough onto parchment paper so it will be easy to transfer to a cookie sheet.
Fill the dough with favorite filling or layer it with a couple fillings like my cream cheese filling and apple pie filling.  Yum!
Use kitchen sheers to cut the sides of the dough (pictured below) and criss-cross.  For more detailed instructions, check out my How to Braid Dough Tutorial.
When you're finished, pop it in the oven and you're a Danish Making Diva!  Told you.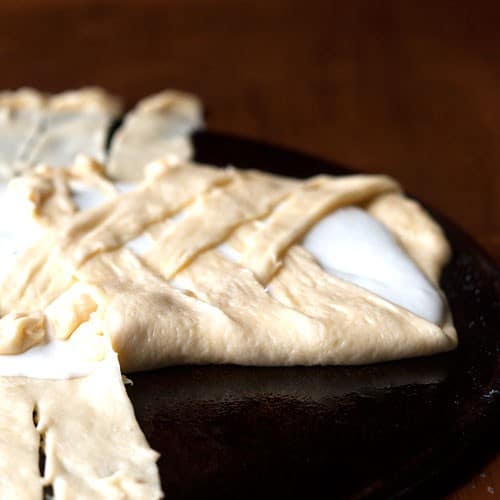 The trick to working with this soft dough in this recipe is refrigeration.  It will be easiest to work with if refrigerated overnight.  Now, the dough in the picture above was refrigerated overnight, but then I put it over by my dining room windows while taking photos.
See what happened?  It got softer.  Part of that was because I was a bit silly and didn't roll the dough out on parchment paper like I recommend.  The other reason was simply that I put it in the hot sun.  But, I had to get pictures, right?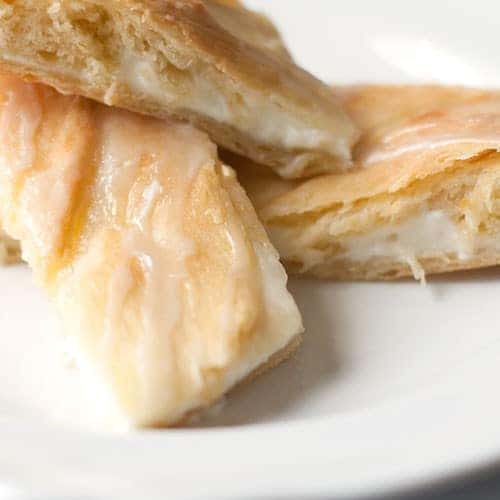 Ready for the recipe?  Here you go!  Let me know if you make it and what you think… and meanwhile: What is your favorite danish/breakfast recipe?
Print
Cream Cheese Danish Recipe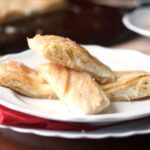 This buttery danish uses a simplistic yeast dough that needs to be refrigerated overnight for best results.
Author:

Jessica, AllSheCooks.com

Category:

Breakfast
Ingredients
Dough
1 cup margarine or butter
1/2 cup milk
2 packages active dry yeast
1/4 cup warm water
3 egg yolks
2 1/2 cups flour
1/4 cup sugar
1/4 teaspoon salt
Filling
8 ounces cream cheese, softened
1/2 cup powdered sugar
1/4 cup milk
Instructions
Heat the butter and milk until the butter is melted. Set aside to cool to lukewarm.
In a large bowl, dissolve the yeast in the warm water. Let sit for 5 minutes to activate and then mix in egg yolks.
Blend in the cooled milk mixture and then sift in the flour, sugar and salt.
With dough hook, mix on medium speed until dough is soft and pliable.
Place dough in a large bowl that has been lightly sprayed with cooking spray. Cover with plastic wrap and refrigerate overnight or for about 8 hours. It will rise in the refrigerator.
After dough has been refrigerated, remove and tear in half. On parchment paper, roll out into a rectangular shape about 15 inches long and 8-9 inches wide.
Meanwhile, soften cream cheese and mix together until smooth with powdered sugar and milk.
Pour cream cheese mixture down the middle of the dough and spread out to two ends.
%http://allshecooks.com/wp-content/uploads/2013/04/Cheese-Danish-step-1-500×373.jpg
Use kitchen sheers to cut strips in dough and braid in criss-cross fashion. For step-by-step braiding instructions, follow this easy dough braiding tutorial.
Preheat oven to 350 and bake for 18-25 minutes. This will vary depending on the type of baking sheet you are using. Pizza stones tend to be on the higher end of the baking time.
You May Also Like: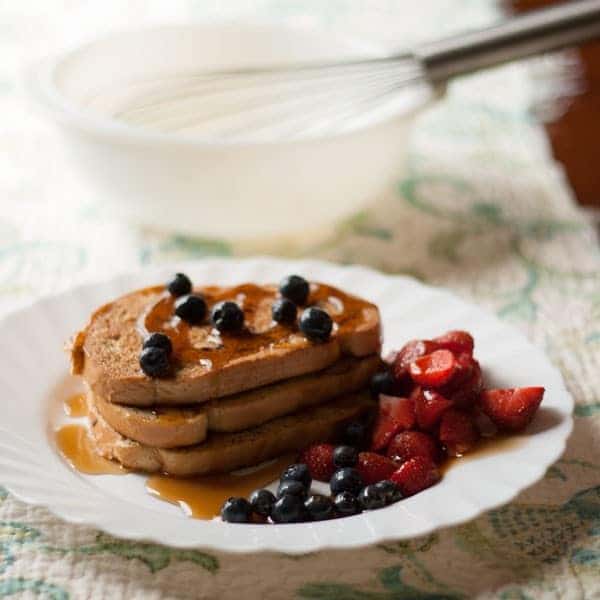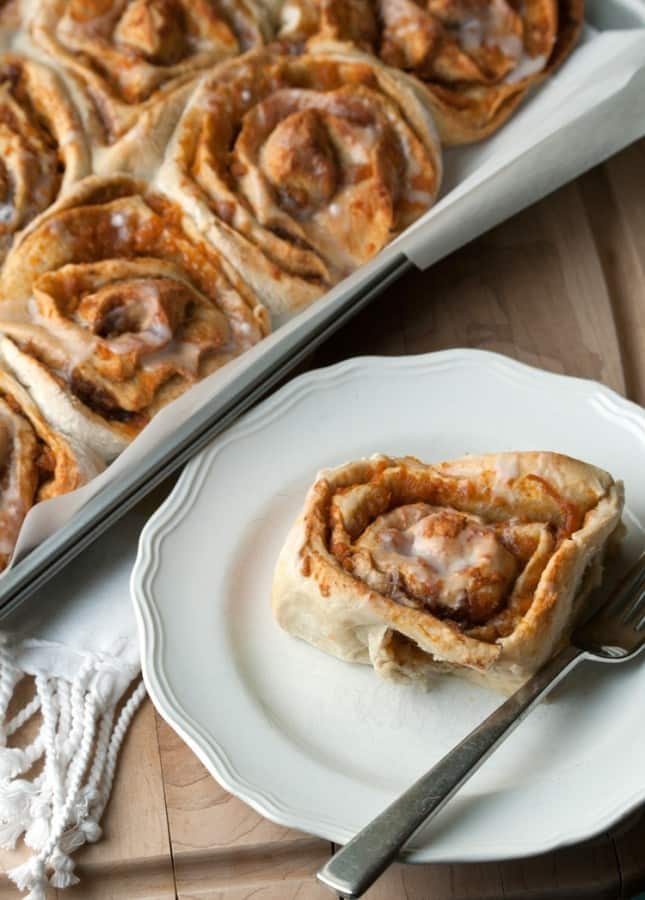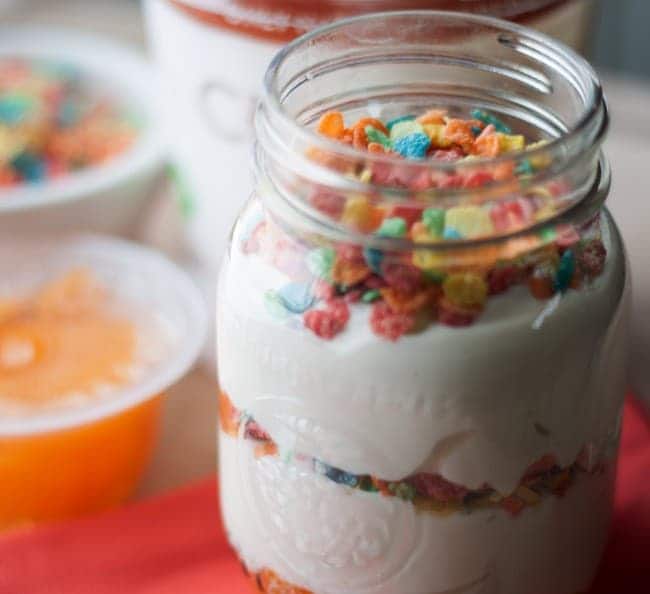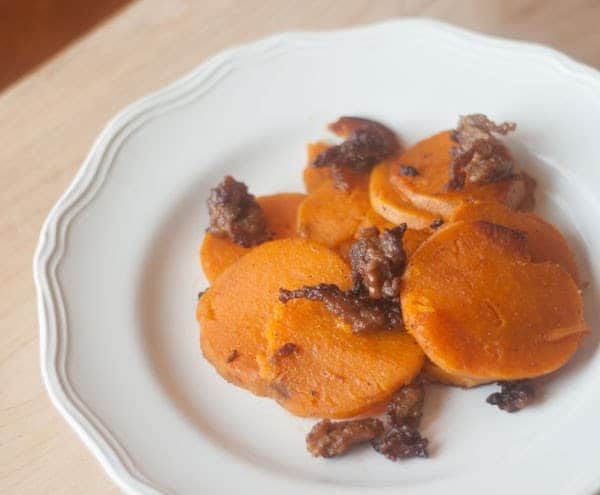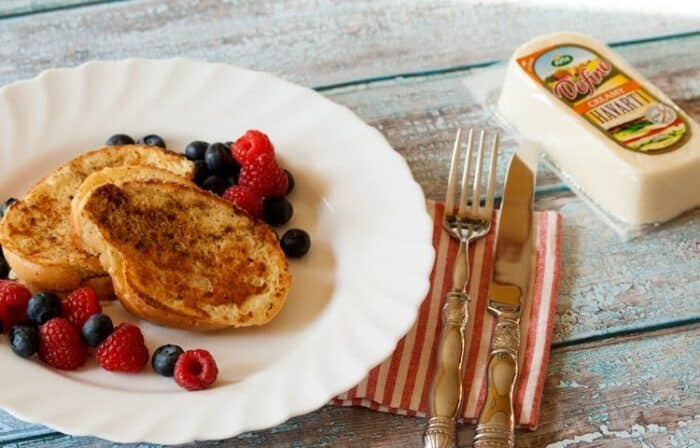 The following two tabs change content below.
Latest posts by Jessica McCoy (see all)