I am a member of the Collective Bias®  Social Fabric® Community.  This shop has been compensated as part of a social shopper amplification for Collective Bias and its advertiser.
Grilled cheese sandwiches are the way to go when you want to make dinner quick without having to put too much thought into it.  But that's no reason why your grilled cheese has to be ordinary.  I'm always ready to add a new recipe with tomatoes to my must-make recipes, and this two-fork recipe is no joke.  It is SO good.  And  #DinnerDone.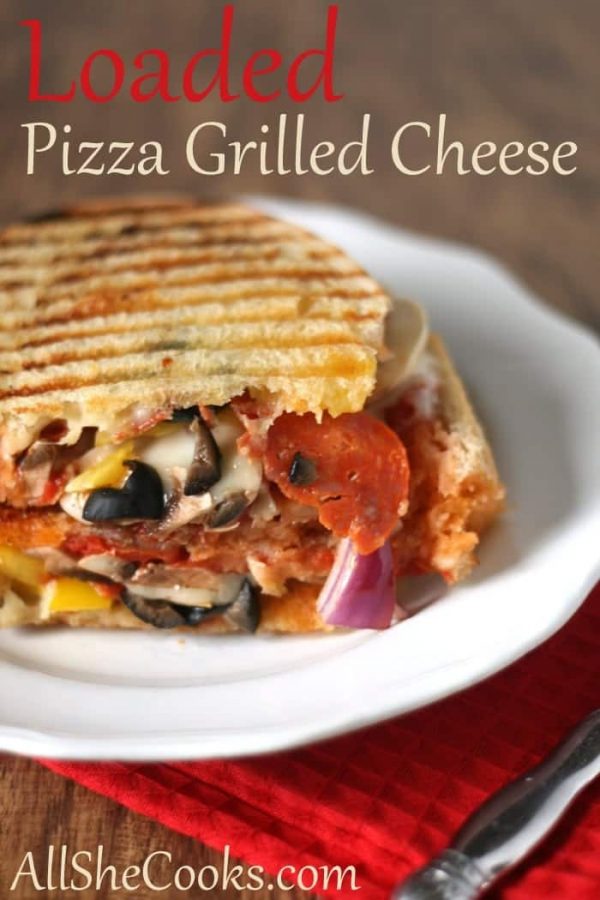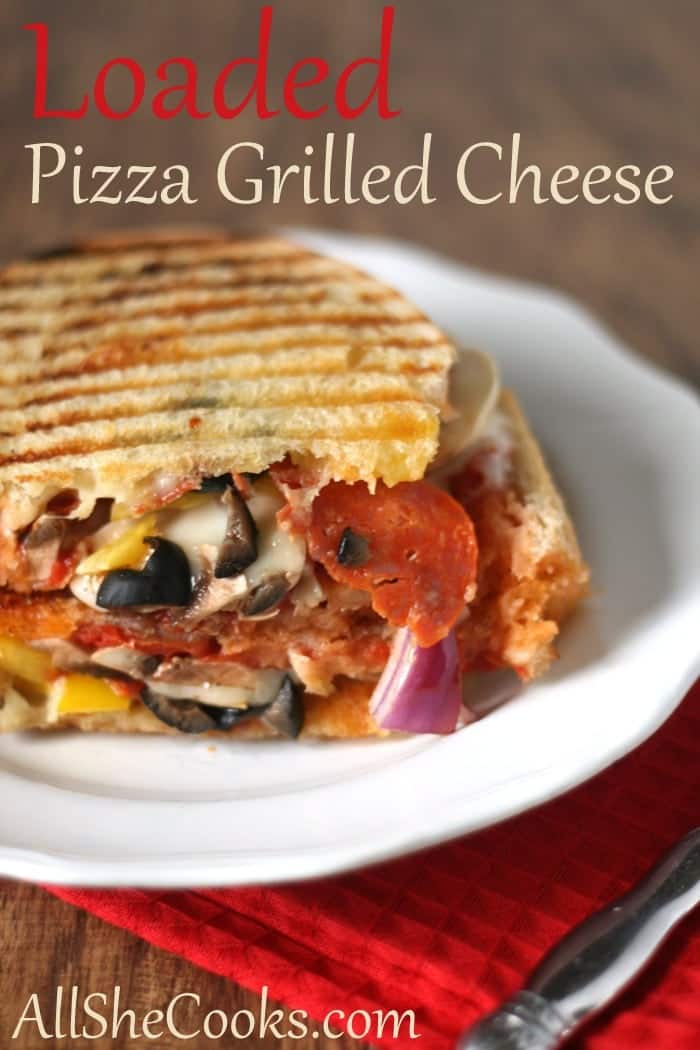 Seriously, a pizza grilled cheese sandwich is THE way to go.  Pick your own pizza toppings, butter the bread,  and spread on some Hunt's tomato sauce for a pizza sandwich and cook it up on a pannini grill or stove top.  Hunt's uses unique flashsteam peeling method, for a fabulous, fresh flavor.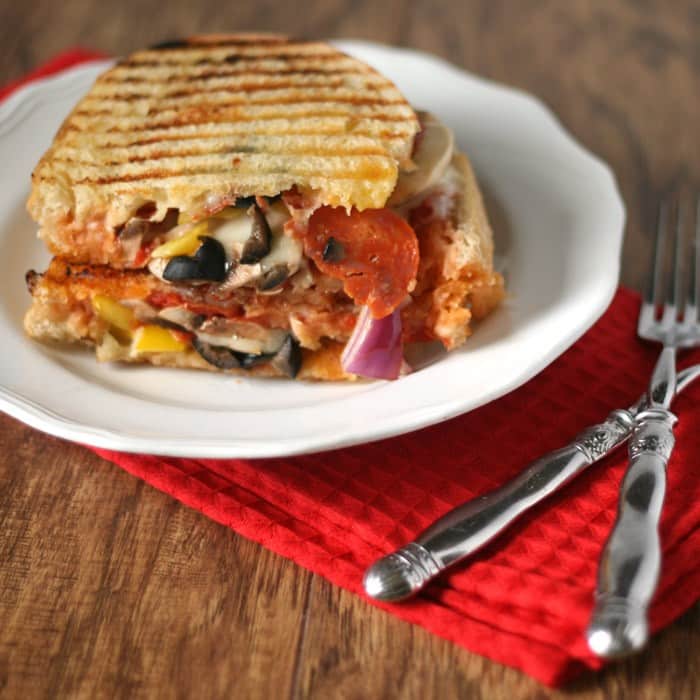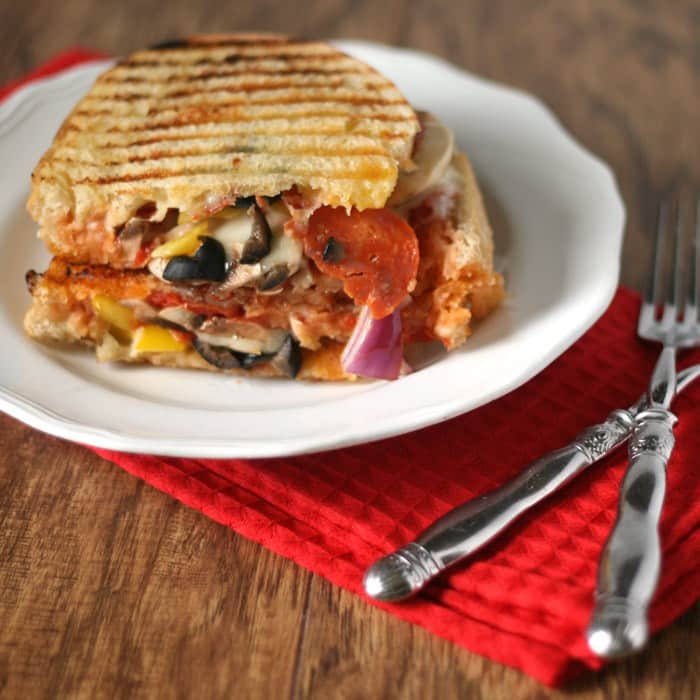 I'm not kidding when I say this is a two fork sandwich, meaning… you might want to share this with someone.  I had every intention of sharing my Loaded Pizza Grilled Cheese, finished half of it and then turned my back for about two seconds.  That is all it took for my black lab to devour the other half.  Yeah… she didn't use the fork.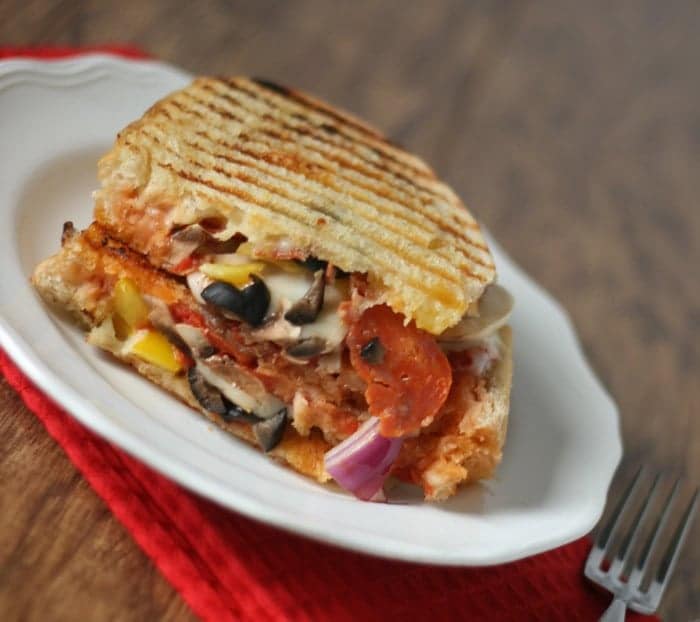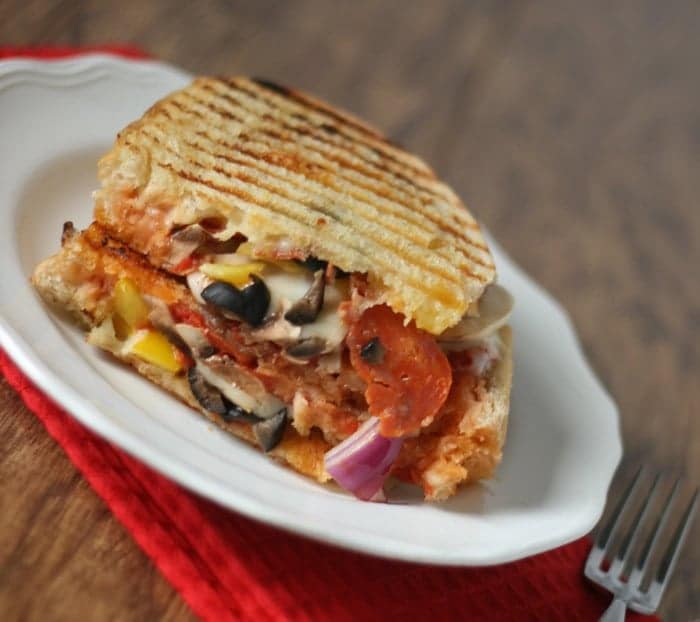 One of my favorite things about my Loaded Pizza Grilled Cheese Sandwich is that there are limitless combination possibilities.  I like my pizza grilled cheese the way I like my pizza… full of flavor.  Have a family with different tastes?  Make it a build-your-own pizza sandwich night.  My sandwich was loaded: red bell pepper, red onion, black olives, Mozzarella cheese, Hunt's diced tomatoes and tomato sauce, all on huge slices of buttered sourdough bread.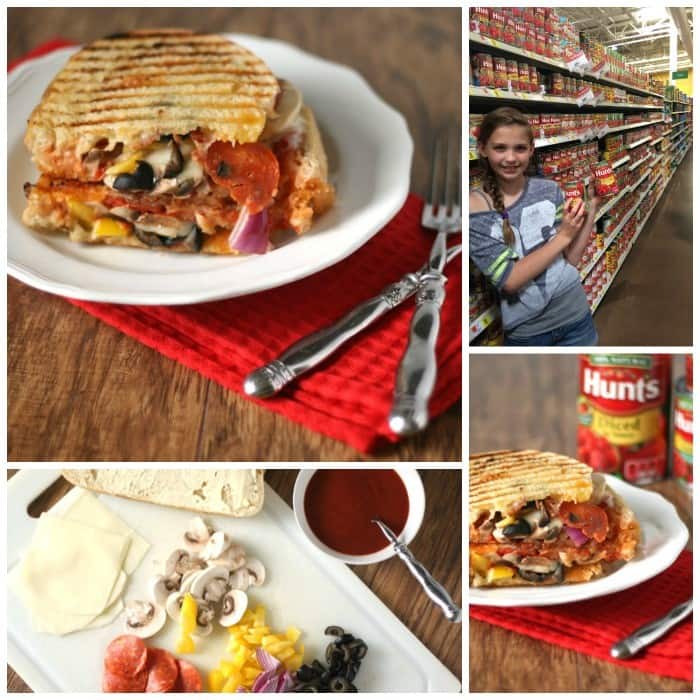 We were shopping at Walmart to pick up the groceries I needed for this #CollectiveBias campaign and my daughter decided to pose for the camera.  My daughter is such a clown! Gotta love her… she is so much fun to shop with.  She is always so interested in my job as a blogger and eager to participate when she can.  I love that she is so inquisitive.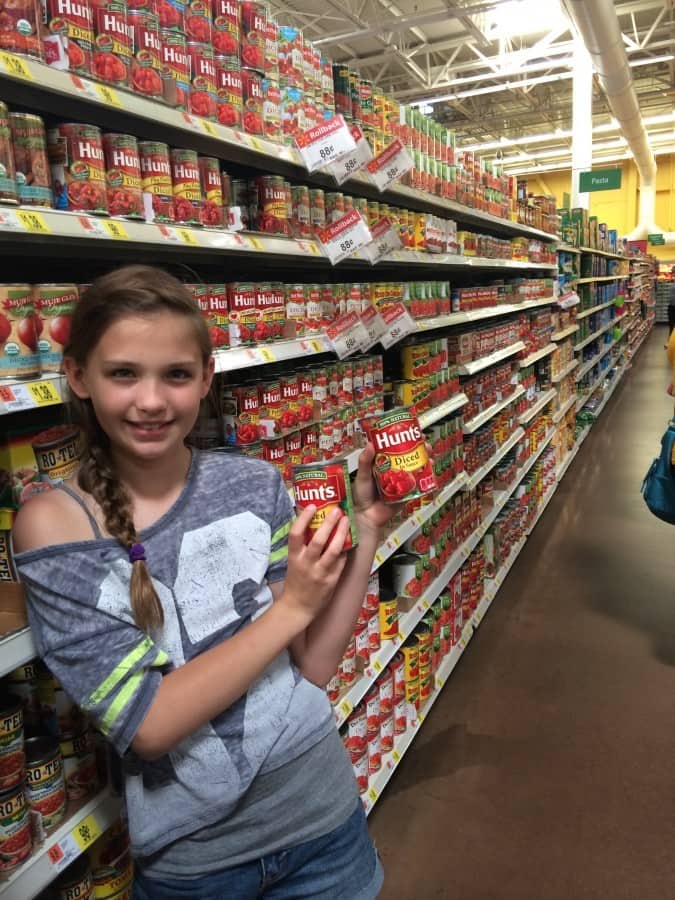 However, she was a little irritated at me when she found out that I  had made this huge Loaded Pizza Grilled Cheese Sandwich without her!  The one I made for her didn't have all the extras on it, just sauce, pepperoni and cheese, because she's my picky eater.  I was informed that after I told her all about the sandwiches I was going to make and how big they were going to be that she wanted to try it anyway.
Guess who's making another one of these yummy sandwiches really soon?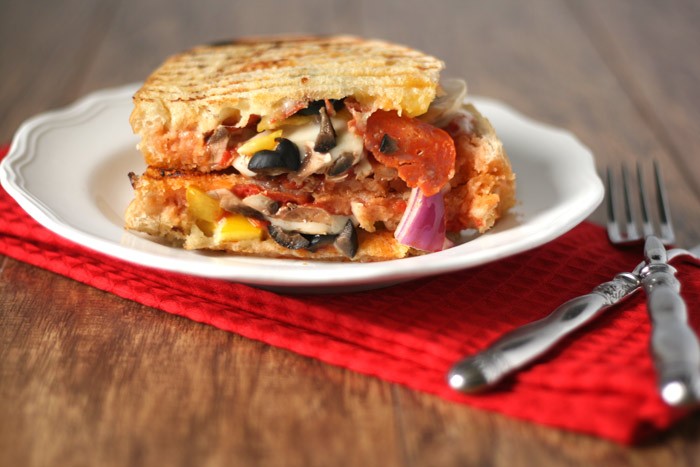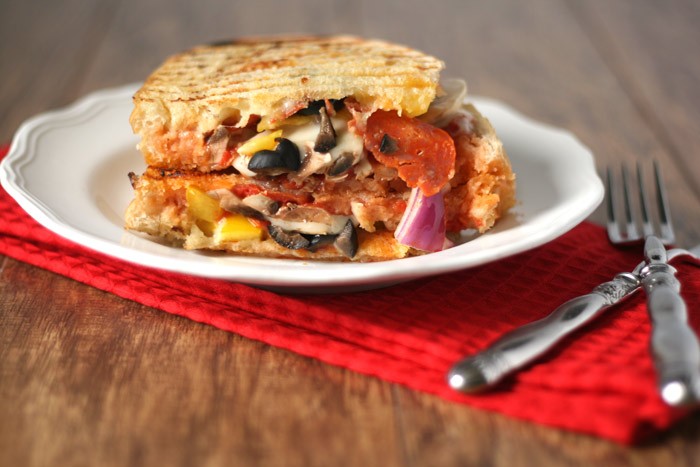 Look for more tomato recipes and information on Hunt's tomatoes and Ready Set Eat.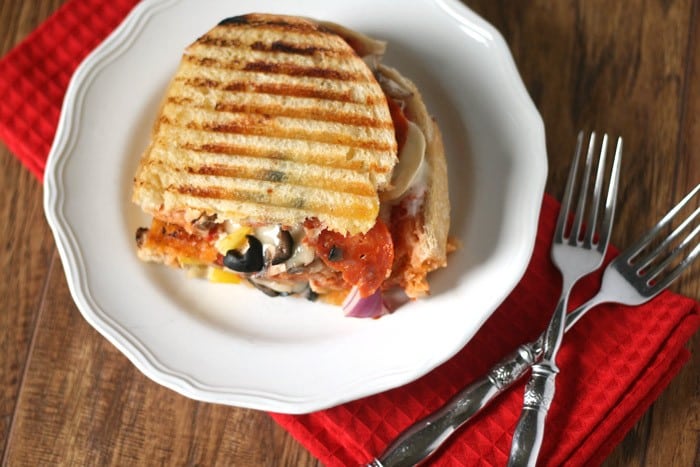 Follow Hunt's on Facebook, Twitter and Pinterest for more amazing tomato recipes.

Jessica
Loaded Pizza Grilled Cheese Sandwich
Ingredients
Sourdough bread round
Butter or margarine
Pepperoni
Mozzarella cheese slices
Hunt's tomato sauce
Hunt's diced tomatoes
Optional toppings: bell peppers, mushrooms, red onions
Instructions
Butter one side of two slices of bread. Build sandwich on the stove top or pannini grill by adding sauce, pepperoni, Mozzarella cheese slices, and diced tomatoes. Add optional toppings as desired.
Change up the toppings as desired according to taste.
https://allshecooks.com/loaded-pizza-grilled-cheese-sandwich-one-summer-recipes-dinnerdone/
Grilled cheese sandwich connoisseur?  You might also like these bad boys:
Grilled 3 Cheese and Tomato Sandwich
 Gouda-licious Turkey Bacon and Avocado Grilled Cheese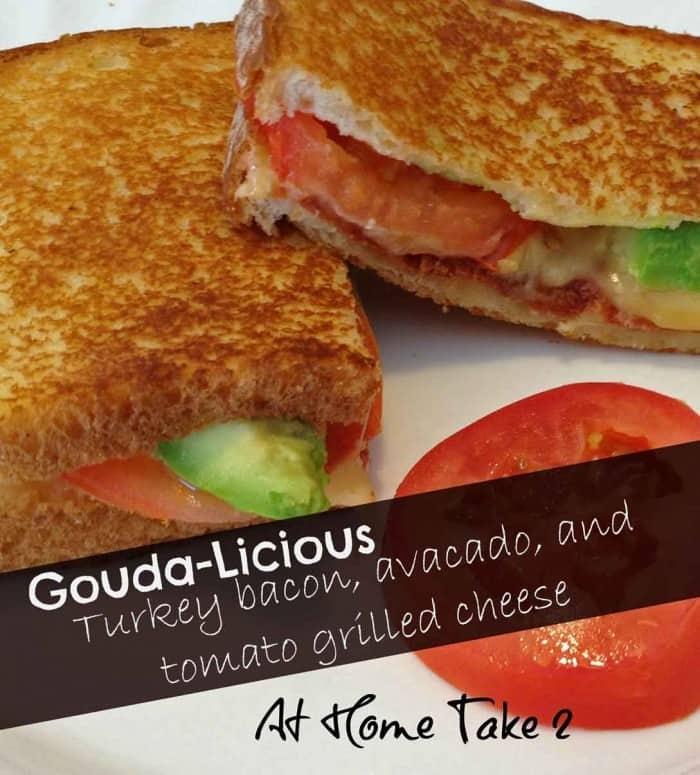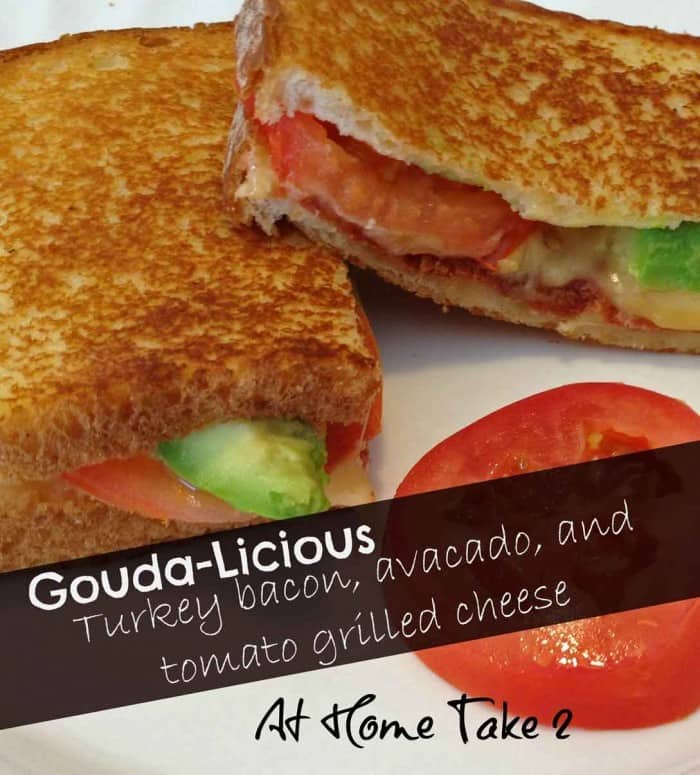 The following two tabs change content below.
Latest posts by Jessica McCoy (see all)