It's hard to always know what to make for dinner. Sometimes with our best intentions, we still end up not knowing what to make when it's dinnertime.
With these 40 easy dinner ideas that are perfect for weeknight dinners, you won't have to worry about what you're going to make for dinner. I've put together a collection of some of my favorite recipes, and also included recipes from some of my close food blogger friends.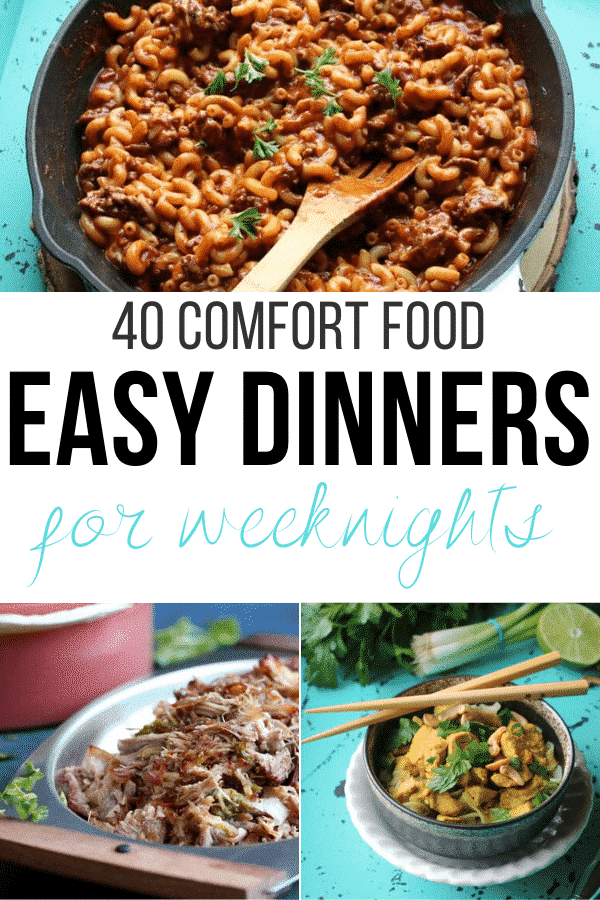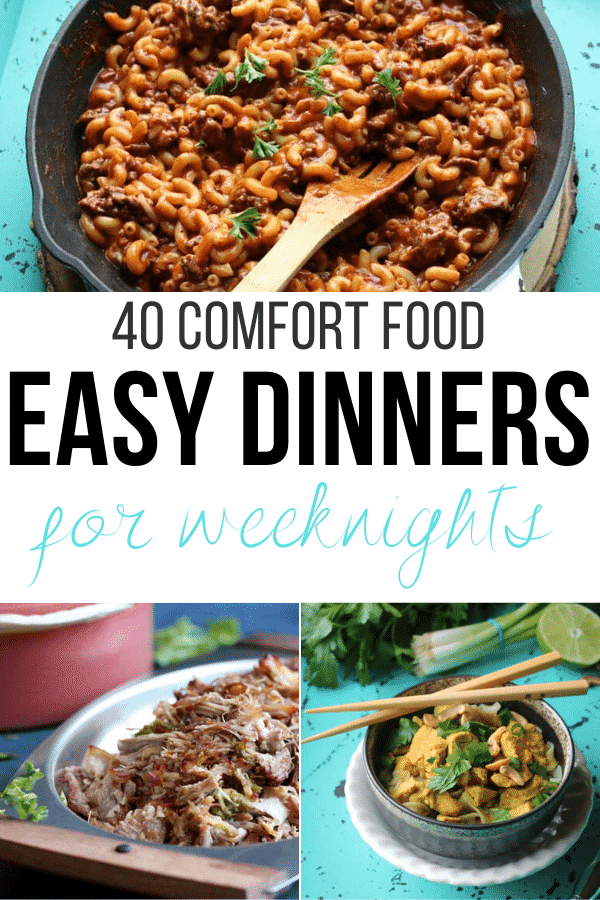 Scroll on down for 40 easy dinner recipes that are full of flavor, comfort food, soul food, and just plain easy recipes.
From our Chili Mac Worldwide to our Chimichurri Marinated Flank Steak Recipe and beyond, we hope you love these recipes as much as we do!
40 Quick & Easy Dinner Recipes
Try some of our favorite quick and easy dinner recipes.
We all know it can be a struggle to get a good home-cooked meal on the table during the week. Life is busy, and it can be challenging to make a healthy (or just plain good) meal when you're just trying to catch a breath at the end of the day.
Here are some simple recipes that save both time and money, and will make your weeknight dinner time challenge more stress-free.
Take a deep breath, and dive in.