Looking for the perfect banana muffins recipe?
If you're bananas for bananas, you've landed on the right page.
Because, whether you're looking for something like our Perfect Banana muffins (which you obviously are), or something more along the lines of a banana smoothie--which is healthy and absolutely to die for--we've got you covered.
Heck, you might even want to dive into one of our chocolate peanut butter banana smoothies while you're here.
Easy Muffin Recipes Scratch
Muffins are one of the easiest things to bake. And if you think all those store bought muffins that look absolutely gorgeous are complicated or beyond your skill level, think again.
Give yourself a reassuring pat on the back and take a look at what we've done with our Chocolate Chocolate Chip Banana Nut Muffins.
It's really quite simple. All you have to do is sprinkle a delightful topping over the batter before you put it in the oven to bake. Chocolate chips, chopped nuts, dates, a streusel topping--whatever you like.
If your muffin recipe doesn't specify a topping, be creative. For example, with this banana muffin recipe, I've often used chopped nuts and chocolate chips as a topping and I have to say it is absolutely DE.licious!
I love the idea of making muffins out of bread recipes, which is exactly what I'll be trying out with several of the recipes I found in The Hot Bread Kitchen Cookbook. Which is an amazing cookbook, by the way.
And as for that Perfect Banana Muffin recipe--not to brag, but you've found one!
Easy Quick Banana Bread--or Muffins
I woke up a good hour early this morning, checking to see if the kids would have a two-hour delay or no school because of the impending snow storm we had expected last night.
When I looked out the window, it was easy to see the snow hadn't even started yet.
I don't know about you, but I was always excited to have a snow day. Needless to say, there was disappointment in our house this morning that it hadn't snowed!
I did briefly considered making Pumpkin Chocolate Chip Muffins, but didn't have any pumpkin thawed.
With that off the table, there was nothing left to think about than the world best banana bread recipe.
Easy Moist Banana Bread Recipe
I have seen about a gazillion recipes for banana bread muffins, but I happen to love this easy recipe that we make at our house.
The great thing about this recipe is that it is super easy to dress up with add-ins like chocolate chips, walnuts, or a little streusel topping.
So... ready, set--let's make easy banana bread!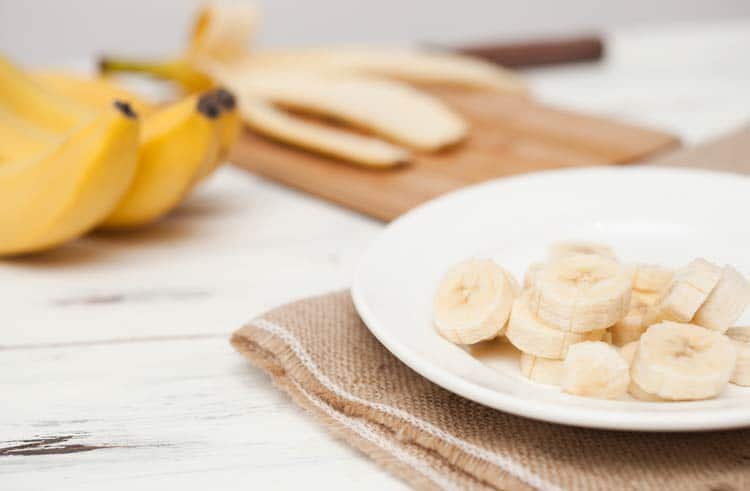 Kids Baking Set Real Fun in the Kitchen
What's even better? It is kid approved even without all the extras! So, use up those mushy bananas and try this for breakfast, or an anytime of day snack!
If you haven't tried to make banana muffins with your kids, you should. A kids baking set really a lot of fun--it is a real baking kit that is made for kids.

Line your muffin pans with fun muffin pan liners. At All She Cooks, we LOVE fun and decorative muffin pan liners because they are a great way to make less mess and be fun and festive in the kitchen while baking. Sure, you can buy the standard muffin liners in the stores, but there is a much better selection online.
Mush up bananas in a plastic bag. It makes the job less messy and it's just fun to squeeze the bag of bananas and mash them all up. I know... kinda silly, but it really is fun. Especially for kids in the kitchen.
Mix the wet ingredients all together.
Add dry ingredients and stir together until just mixed. No need to over-mix... just get out any lumps.
Spray a your favorite muffin tin with cooking spray and then divide batter evenly. Recipe makes enough for a dozen regular size muffins.
Bake these delicious muffins for 18-20 minutes on 350 and then they are ready to be eaten up.

Extra Moist Banana Bread Recipe
This is my family's favorite go-to muffin recipe and they don't last long at all.
Banana muffins are kind of like buttermilk biscuits with strawberry jam to me. These muffins are so moist and delicious it's hard to stop at just one.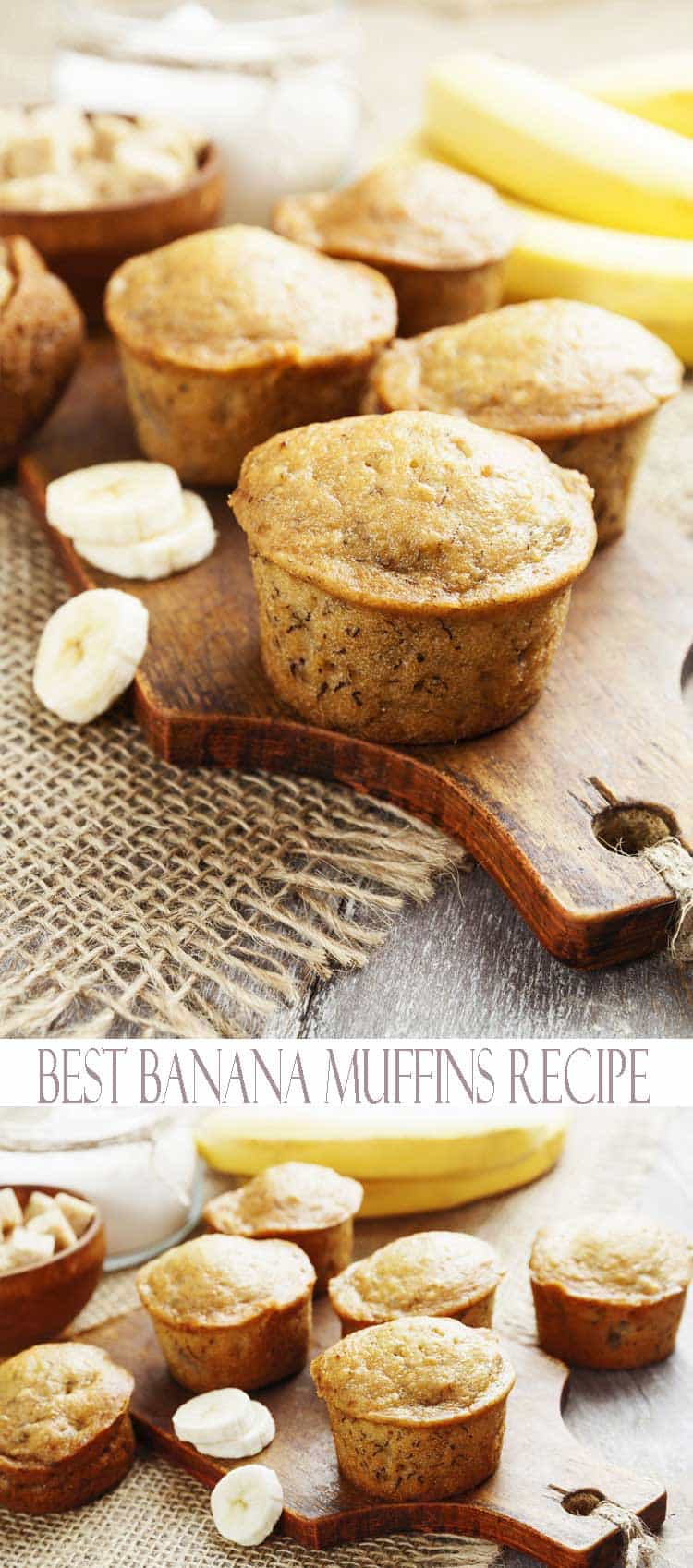 Recipe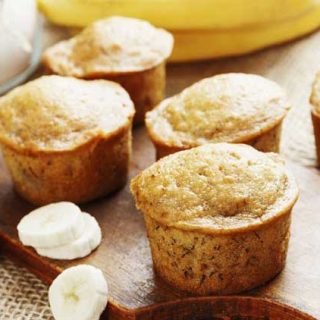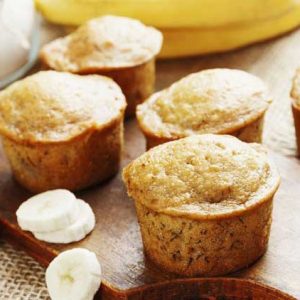 The Very Best Banana Muffins
Perfect Banana Muffins are easy to make, wholesome and the perfect way to start any morning. They're so good you'll be making them again and again.
Instructions
Preheat oven to 350. Mix together mashed up bananas, melted butter and milk.

Lightly beat egg. Whisk egg, vanilla and sugar into other ingredients.

Add dry ingredients and stir until everything is just mixed together. Do not over-mix.

Spray a muffin pan and fill each muffin cup ⅘ full (nearly full).

Bake for 20 minutes. Makes 12 standard size muffins.

Save
Nutrition
Calories:
212
kcal
Carbohydrates:
40
g
Protein:
3
g
Fat:
5
g
Saturated Fat:
1
g
Cholesterol:
14
mg
Sodium:
340
mg
Potassium:
152
mg
Fiber:
1
g
Sugar:
21
g
Vitamin A:
216
IU
Vitamin C:
3
mg
Calcium:
21
mg
Iron:
1
mg