Now, corn on the cob and summer is right up there with Fruit Pudding and Banana Split Kabobs in my family.  It's just one of those summertime foods that has be to made a time or two... or twenty. It's a genius hacking for making delicious corn on the cob - without all the work!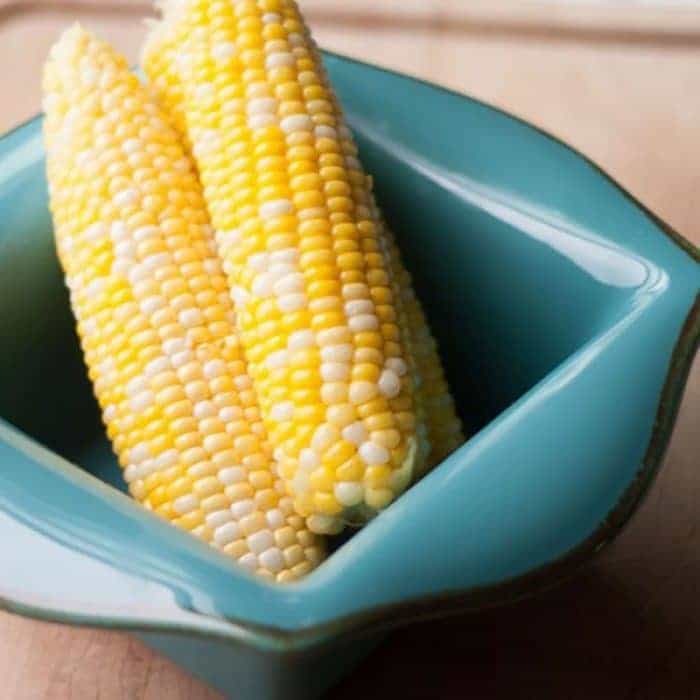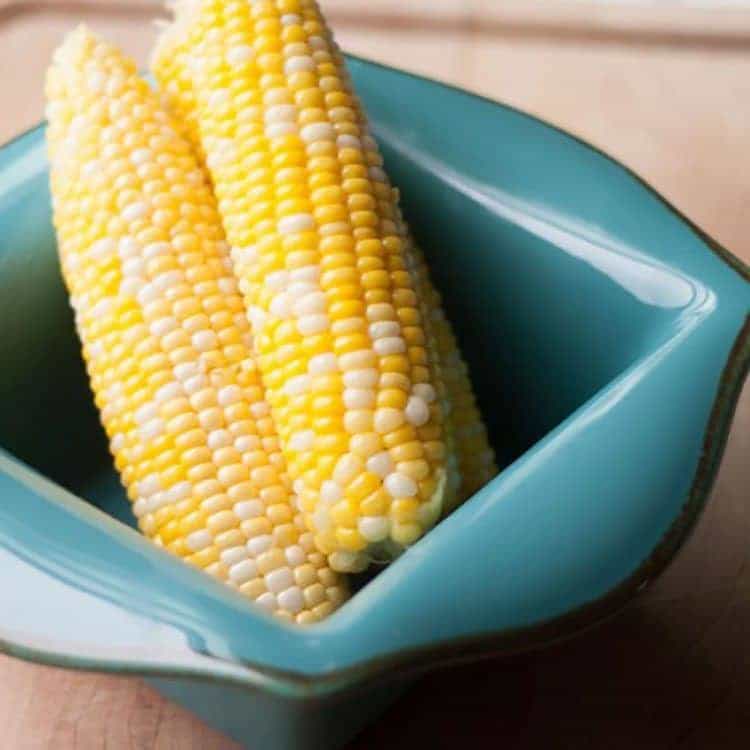 How to Make Corn on the Cob in a Cooler
How to cook corn on the cob in the cooler has got to be one of those 'who'd of thunk' sort of creations. I mean, whoever first came up with cooking corn on the cob in a cooler is a genius.
GENIUS. Seriously.
Because, have you ever had a big cookout and spent way too much time standing over a hot stove with multiple pans boiling with corn and water? It's really not a lot of fun.
And then there is the cook time for boiling ears of corn. That has always tricked me. I normally end up with slightly over-done corn on the cob... which is still good because hey, it's corn on the cob!
However, my method of cooking cooler corn on the cob as beautiful as this has now been transformed.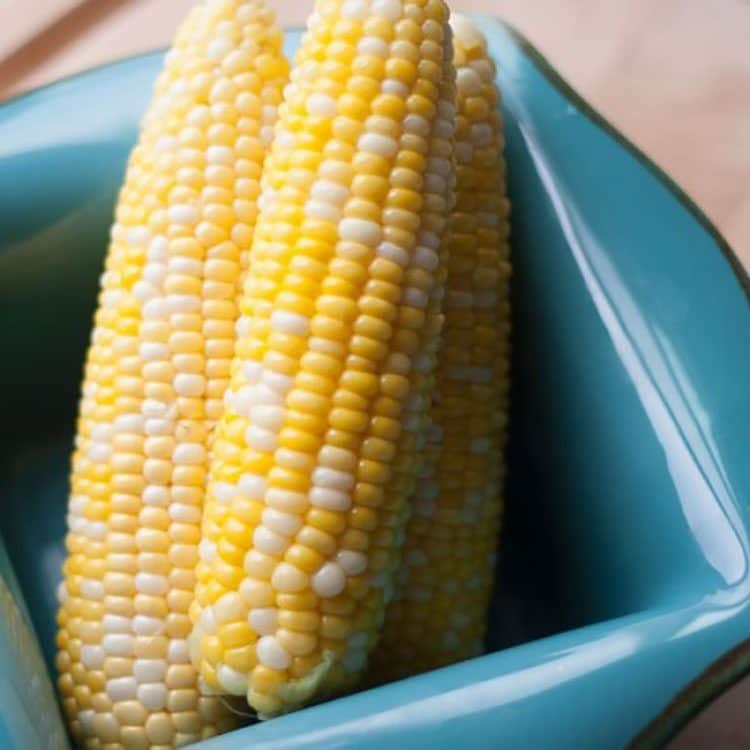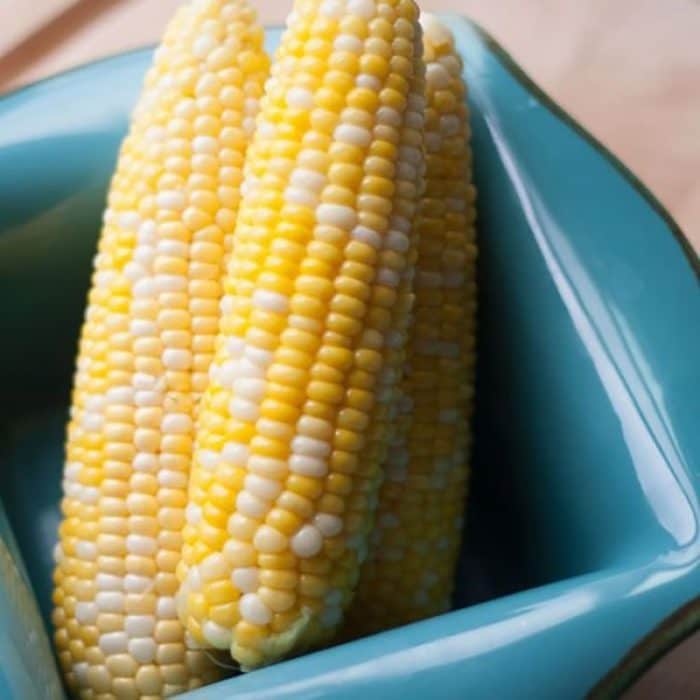 I mean, wow- right? It's just plain gorgeous. Not only that, but it tastes even better than it looks. If that's even possible.
You can make Cooler Corn on the Cob like this too, in just a few simple steps.
How to Make Cooler Corn on the Cob
Remove husks and silk from corn.
Boil a couple kettles of water. I did this one kettle at a time and it worked perfectly.
Wash out an ice chest.
Spread out corn on the cob on the bottom of ice chest.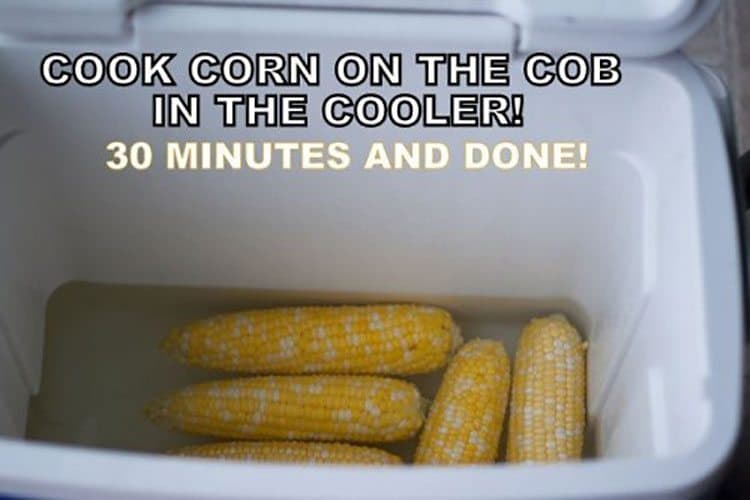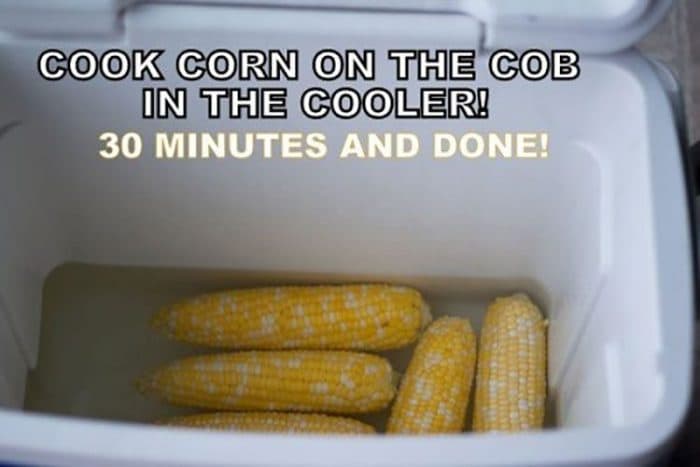 Cover corn with boiling water and close ice chest. Set timer for 30 minutes and you're good to go. Corn comes out perfectly cooked!
Serve with butter and try to stop at just one ear of corn. I know I couldn't!
Sometimes it amazes me how people come up with such creative ways too cook things. It's a good thing they do though! And I'm so thankful for Pinterest because it is a bevy of fabulous inspiration.
What is your favorite cooking shortcut? Share it with us in the comments, on Twitter or Facebook.