Cornbread Muffins
Hi there! It's Fiona from Just So Tasty, and today I'm stopping in to share these cornbread muffins. I love cornbread with a drizzle of honey at breakfast, or with a bowl of chili for supper. Either way – these cornbread muffins are delicious.
You might also like some of the other recipes I've shared here on All She Cooks: Chocolate Fruit Pizza, Pumpkin Muffins with Cream Cheese and Berries and Cream Sheet Cake Recipe.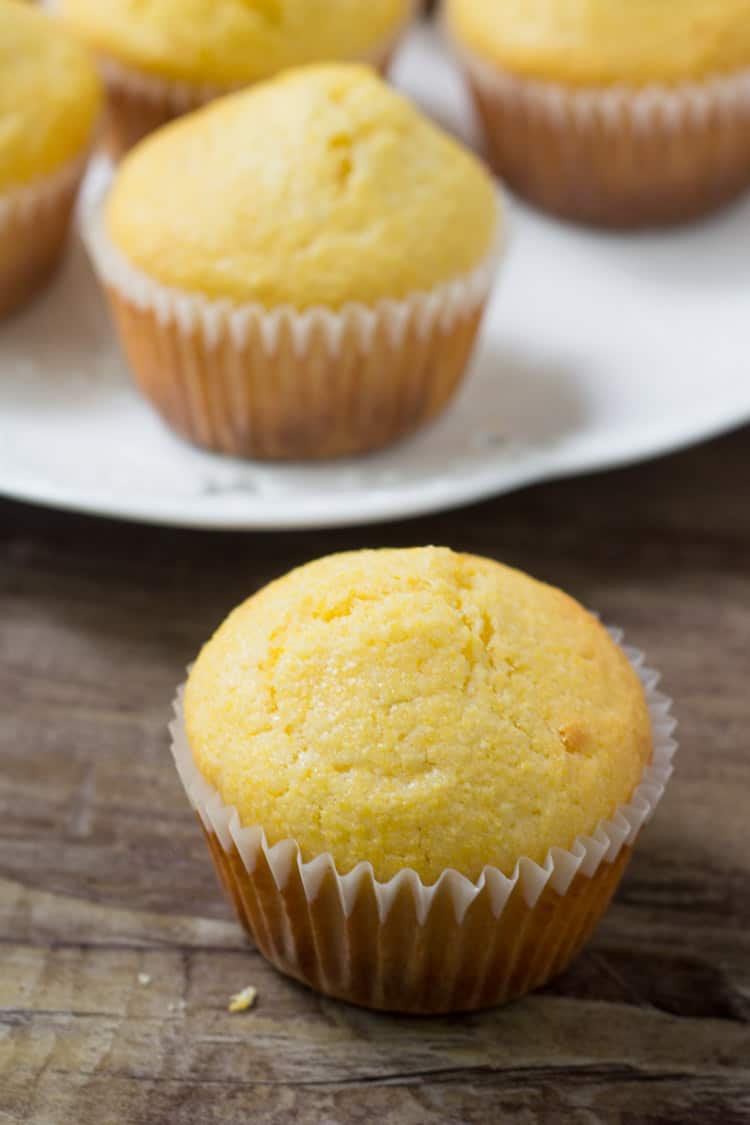 Plus, you can whip up a batch in no time.
I think there's something really comforting about cornbread. It's warm, cozy, and so perfect when the weather starts to get cold. Every winter, my aunt always makes cornbread muffins. She'll make a few batches for Thanksgiving and Christmas, so they always remind me of the holidays.
These cornbread muffins are everything you'd expect. They're moist with a delicious hint of honey and that perfect cornbread flavor. We're using buttermilk which makes them moist and gives a slight tanginess, but you can also use a combo of milk and vinegar if you don't have any on hand (I've given details in the recipe notes).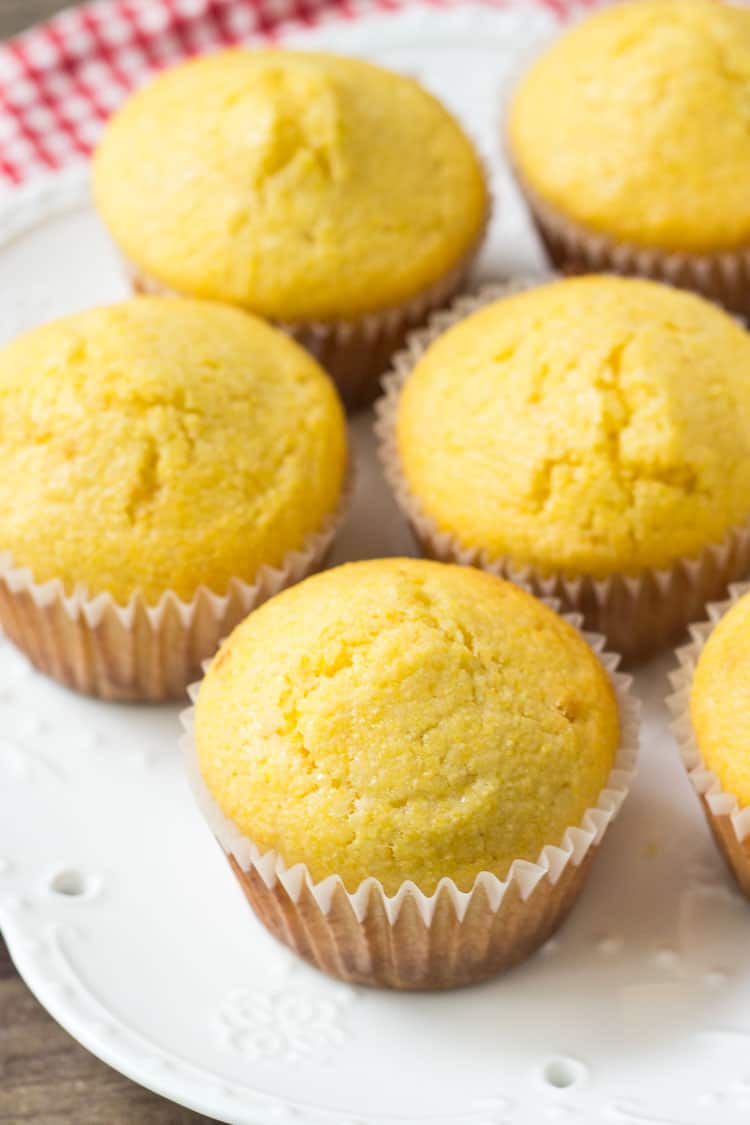 Then we're using a little brown sugar for added flavor.
How to Make Cornbread Muffins
Making these cornbread muffins is very straight forward.
First we whisk together the flour, cornmeal, baking powder, baking soda and salt.
Then mix together the melted butter, brown sugar, honey and eggs.
The dry ingredients are then folded into the butter mixture, then we gently stir in the buttermilk.
Afterwards, it's time to bake.
I really enjoyed these muffins warm from the oven with a little butter or a drizzle of honey. Or better yet, both.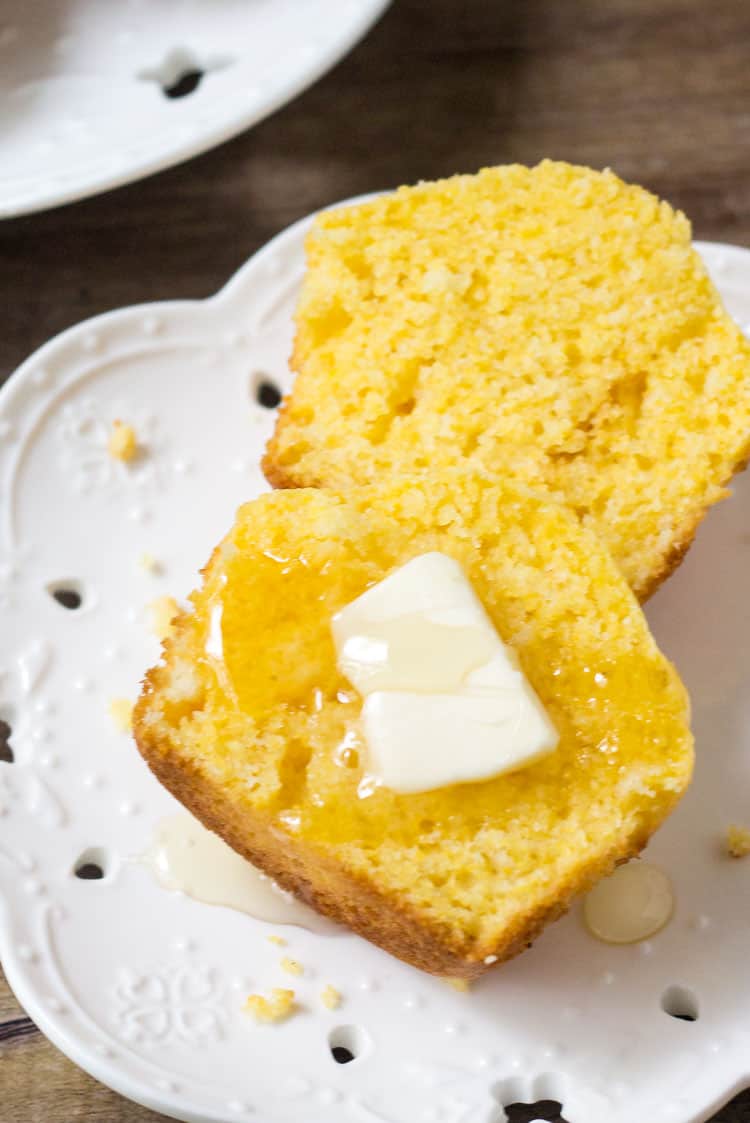 Whether you love cornbread, or are just looking for a side dish for your next winter meal – these cornbread muffins are the perfect option.

Yield: 10-12 muffins
Cornbread Muffins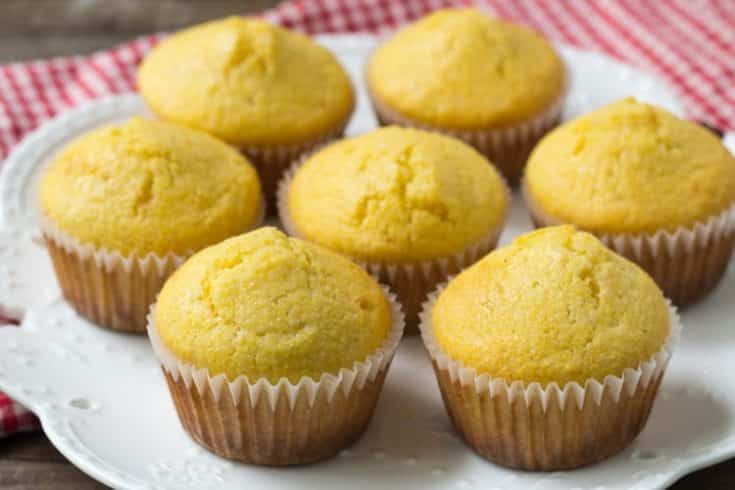 These cornbread muffins are made with buttermilk and a touch of honey. Delicious for breakfast or as a side dish!
Ingredients
1 1/4 cup all-purpose flour
1 cup cornmeal
2 tsp baking powder
1/4 tsp salt
1/3 cup unsalted butter, melted
1/3 cup brown sugar
2 tbsp honey
2 large eggs
3/4 cup buttermilk*
Instructions
Preheat the oven to 375F degrees and line a 12 cavity muffin tin with muffin papers. In a medium bowl whisk together the flour, cornmeal, baking powder and salt. In a separate large bowl whisk together the melted butter, brown sugar, honey and eggs. Gently fold the flour mixture into the butter mixture. Then fold in the buttermilk. Spoon the batter into the prepared muffin papers filling each about 3/4 full. Baking in the preheated oven for 14-16 minutes, or until an inserted toothpick comes out clean.
Notes
* If you don't have any buttermilk, add 2 tsp vinegar to 3/4 cup milk and let stand for 5 minutes before using.
The following two tabs change content below.
Hi! I'm Fiona and I love to bake! I share easy, from scratch recipe for cakes, cupcakes, cookies & desserts.
Latest posts by Fiona Dowling (see all)