Simple and Easy Chow Mein just like Panda Express Chow Mein
Ah.  There's nothing like a good traditional chow mein recipe. If you like Chinese food, you'll love this Copycat Panda Express Chow Mein recipe we've got for you below.
Easy Chinese recipes are some of my favorite to whip up at home.  Some of my favorites are Gluten Free Chicken Fried Rice, Sweet and Sour Chicken, and these Ten Easy Stir Fry Recipes. They're all so flavorful and since they are easy to make, dinner can be on the table pretty quickly.  When you're super busy, timely meal prep is always appreciated.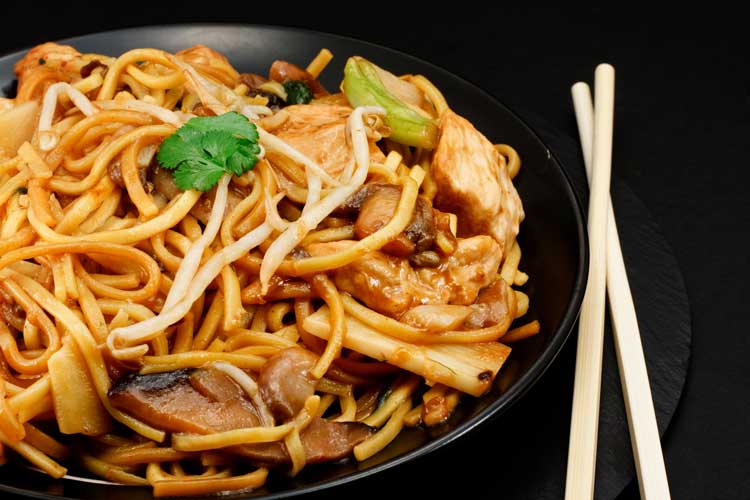 Best Chinese Recipes are Easy to Make.
Sometimes that craving for really good Chinese food hits you at the most inopportune moments. But that's okay because you can now make your own right at home whenever you like, and if you have a wok, that makes it even easier.
These noodles are absolute perfection. They are simple to make, savory, and addictive. To make it a meal, simply add shrimp, chicken, or tofu.
We threw in some chicken and Chinese vegetables to add some extra yum to this dish, but you can mix in whatever you want.  That's the best thing about this recipe for chow mein noodles…you can go crazy with whatever you'd like to add in.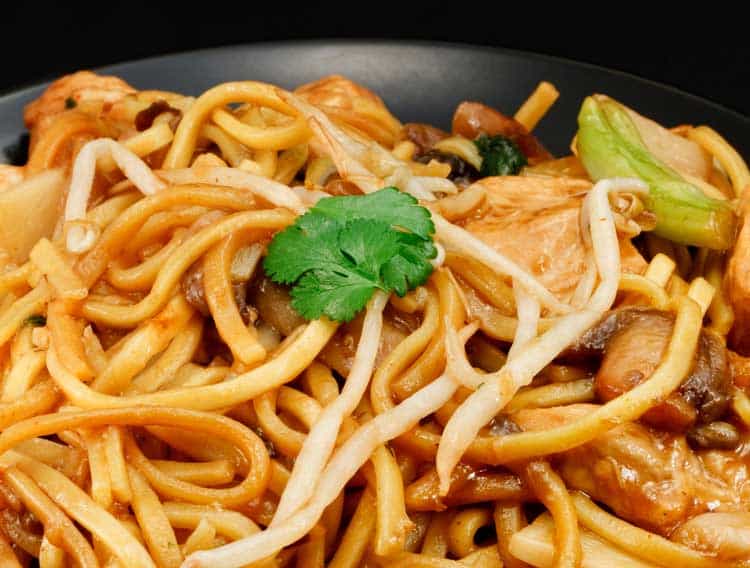 Copycat Restaurant Recipes
We love making copycat recipes, and have made our share of them, like Copycat Olive Garden Zuppa Toscana Soup Recipe and Copycat Bubba Gump Popcorn Shrimp.  Making recipes at home that are some of my favorites to eat while dining out is an economical way to enjoy those recipes without the cost of dining out. Because let's face it, when you have a family of four with adult appetites, saving money on restaurant meals is a great way to save.
Get more amazing copycat recipes here or buy restaurant gift cards online and go out to enjoy your favorite restaurant meals. They also make perfect gift ideas!
Print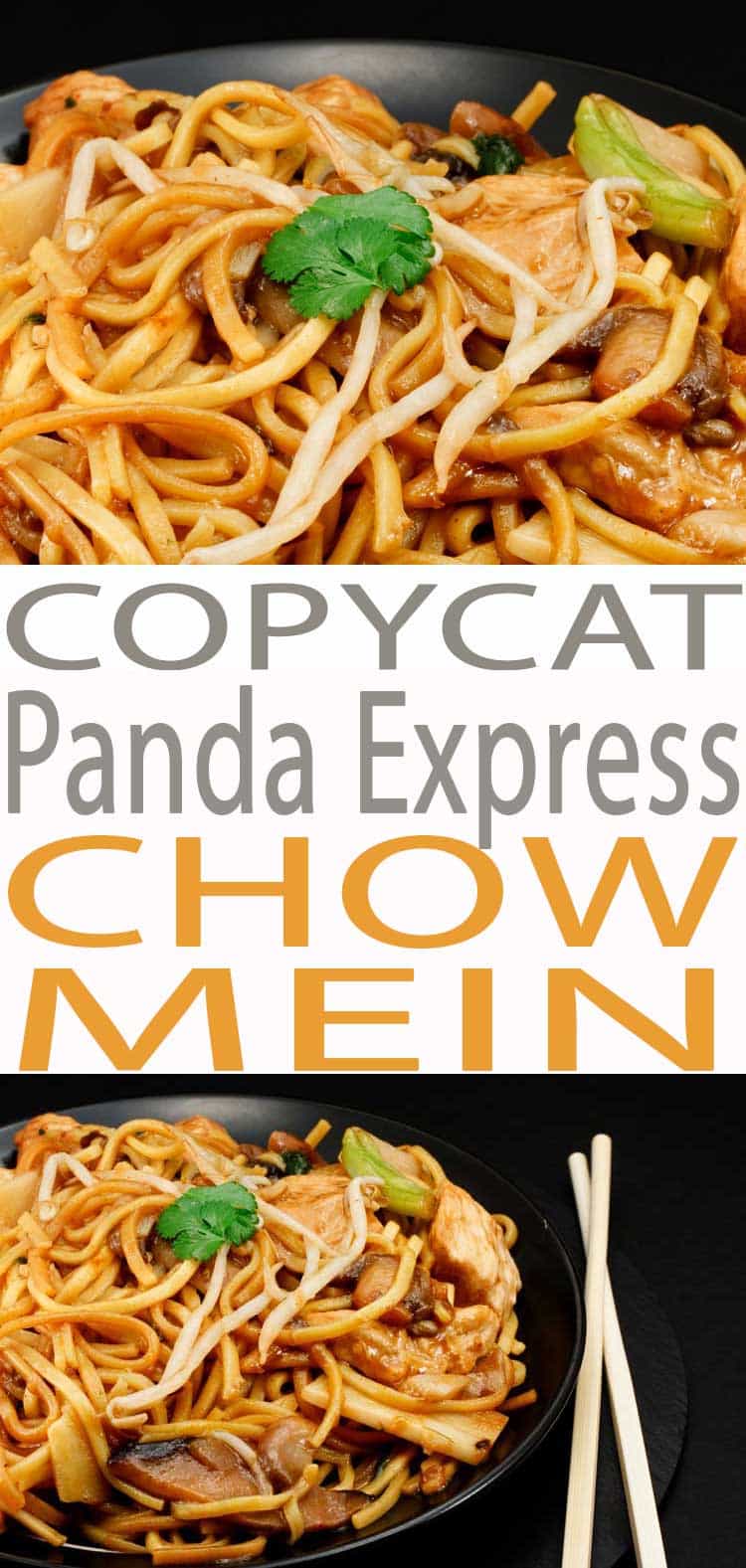 The following two tabs change content below.
Latest posts by Jessica McCoy (see all)