Easy Deep Fried Pickles Recipe just like Texas Roadhouse Fried Pickles
Gotta love fried pickles. I mean, these are seriously good! They are one of those appetizers that I can fall for again and again. And this fried pickles recipe is so good!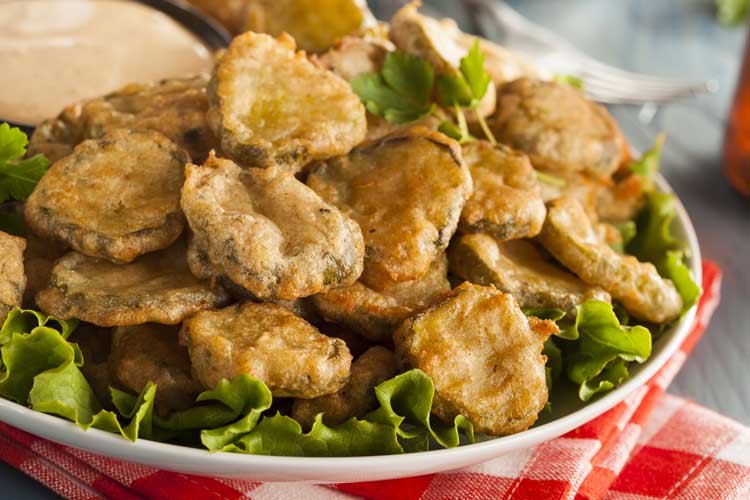 Simple food recipes like this are what life is all about. As in–there are some simple pleasures in life that need to be indulged in.
Easy appetizers like these Deep Fried Pickles, Copycat Bubba Gump Popcorn Shrimp, Easy Fried Mozzarella Sticks,  and Gluten-Free Shrimp Dip Recipe.
Just check out our Bubba Gump Popcorn Shrimp below. You'll want to try this one too.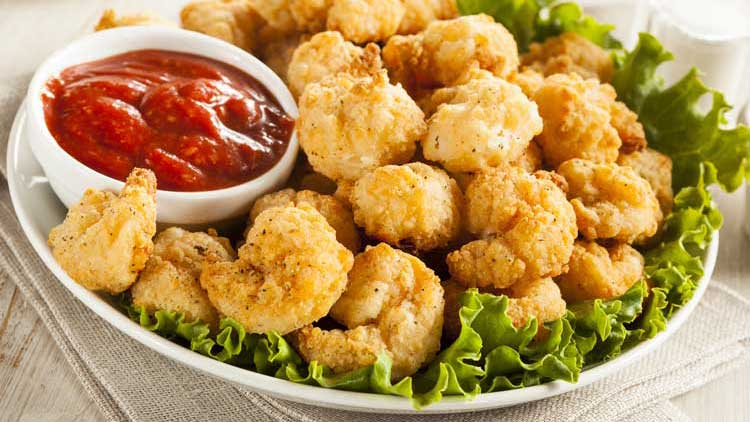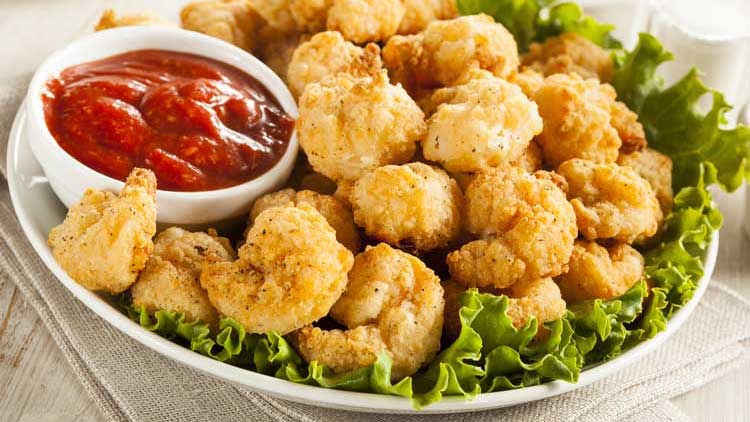 Best Deep Fryer Home Use for Easy Deep Fried Pickles Recipe
There are some things in life that are simply too good for words. These fried pickles are a divine example of just that.
The salty tang of the pickles is balanced perfectly with a delectable dipping sauce that has just the right amount of kick.
Believe it or not, you can make these easily at home in your deep fryer to surprise your guests, or your family.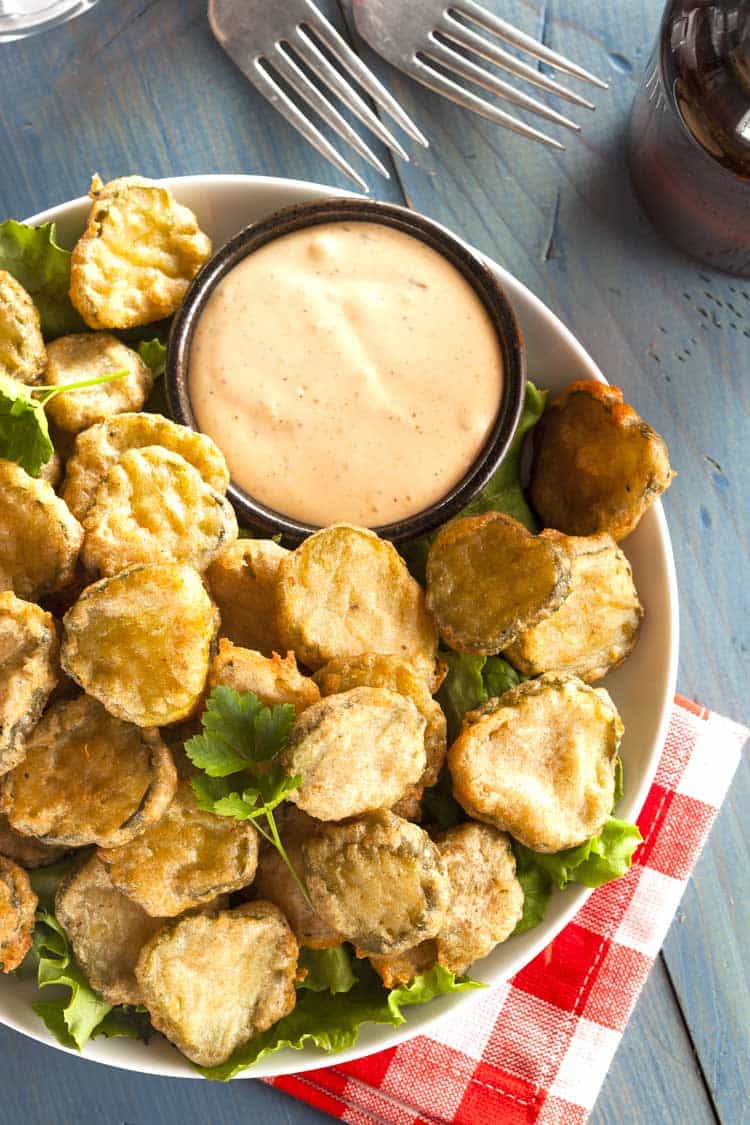 How to Make Fried Pickles Recipe – Deep Fry Them!
The best deep fryer for home use in my opinion is an electric fryer that uses low oil and is dishwasher safe.
I'll tell you what, if I would have found this fryer years ago, I probably would have fried more food on occasion. I'm not huge on fried food, but it sure does taste good and my family LOVES it.
Between fried pickles and Fried Mozzarella Cheese Sticks, you better believe we get our money's worth out of our fryer.
See how tasty these look: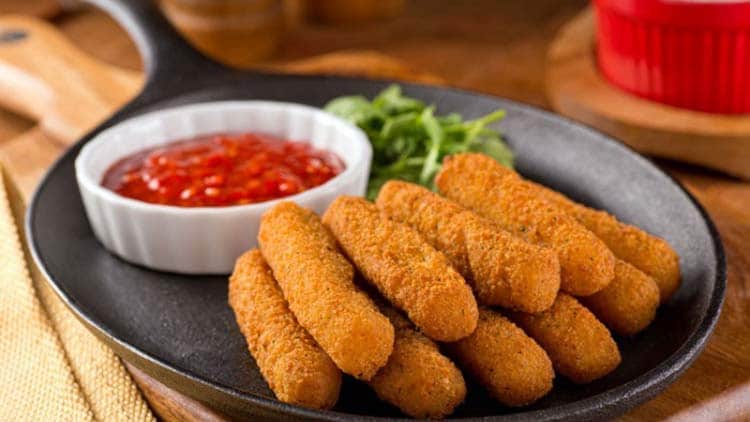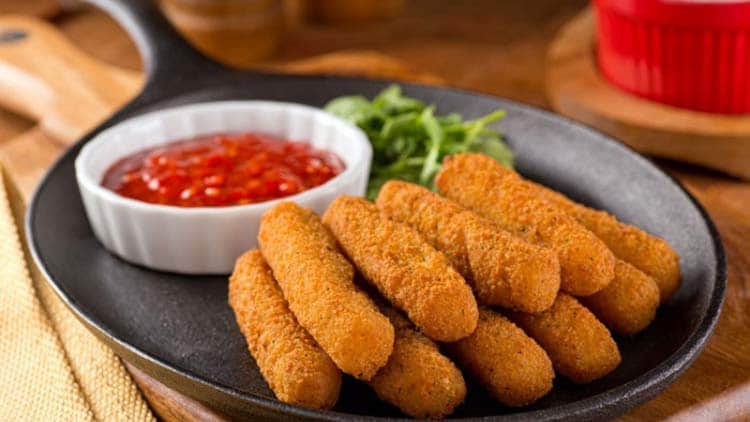 Print
Copycat Texas Roadhouse Fried Pickles Recipe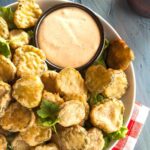 Ingredients
For the Dip
1/4 cup mayonnaise
1 tbsp horseradish
1 tbsp ketchup
1/4 tsp Cajun seasoning
For the pickles:
Vegetable oil
1/4 cup flour
1 tsp Cajun seasoning
1/4 teaspoon oregano
1/4 teaspoon basil
1/8 teaspoon cayenne pepper
Kosher salt
2 cups dill pickles, drained and sliced
Instructions
Preheat oil to 375 degrees.
In a small bowl, mix all the dip ingredients. Set aside.
Place about 1 1/2" of vegetable oil in a wide pot and heat over medium high heat.
In a medium bowl, mix flour, Cajun seasoning, oregano, basil, pepper and salt.
Depending on how big your pot is, you may have to fry the pickles in 2 batches. You don't want the pickles to overlap when they're frying, so make sure you have enough space. Coat the pickles with the flour mixture and shake off excess. Gently add the pickles to the oil, one at a time. Fry for about 2-3 minutes or until golden brown. Remove pickles with a slotted spoon and drain on paper towel. Repeat with another batch, if necessary.
Serve right away with dipping sauce.
Adapted from the Food Network.

Save
The following two tabs change content below.
Latest posts by Jessica McCoy (see all)