Oatmeal Muffins Make a Great Breakfast

If eating heart-healthy is on your radar--and even if it's not--you'll want to try these delicious Oatmeal Muffins.
We're talking about moist and flavorful bites of yum all dished up in a little muffin cup. And since you know food that comes in (nearly) bite-size bits is always good, you can pretty much guarantee this treat will be no different.
Easy Oatmeal Muffins
We've made--and tried--a LOT of muffins.
A few of our favorites have been Perfect Banana Muffins, Pumpkin Oatmeal Chocolate Chip Muffins, Cinnamon Applesauce Crunch Muffins and Best Blueberry Muffins.
We love them all.
Heart Healthy Oatmeal Muffins
If your household is anything like most other households, mornings are hectic.
Whether you're in a hurry to get to work or school--or both--muffins make a quick morning meal that is easy to grab and go.
Which really means that we should start making them more in our house, because we're always running out the door at close to the last minute in the morning. A few of us are NOT morning people.
Quick Easy Oatmeal Muffins
These Oatmeal Muffins will surely hit the spot if you're craving a little afternoon snack . Slice one open and top with some Homemade Strawberry Jam, which is utterly scrumptious.
Or, you could use a cupcake injector and add jam or another yummy filling into the muffins. We're thinking nutella or an apple butter would be exceptional.
If you're looking for another school lunch idea, these muffins are a delicious surprise to pack in your child's lunch.
Whether you serve up these tasty muffins as is, or fill them with a fun surprise, this recipe is a winner every single time.
So, preheat your oven and put your apron on. It's time to get baking!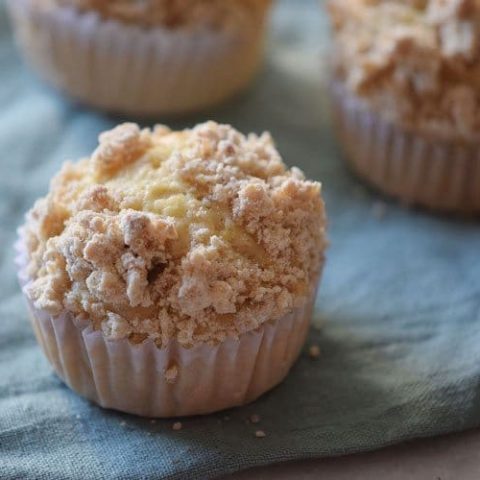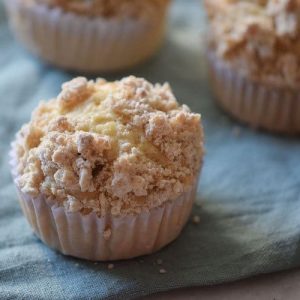 Oatmeal Muffins
Easy muffin recipe perfect for breakfast muffins. Oatmeal muffins are delicious and perfect for the morning meal.
Instructions
Preheat oven to 400F.

Mix in a bowl the flour, ¾ cup oats, 1 ½ cup milk, sugar, baking powder, salt, butter, and eggs.

Stir in the vanilla.

In a small bowl, combine the remaining milk, oats, granulated sugar, and cornstarch.

Fill muffin liners with the first batter, top with the second oats mixture, and place in the oven.

Bake for 20 minutes or until done.

When ready, remove from the oven and let the muffins cool down.

Serve and enjoy.

Tips: If you are feeling extra indulgent, top the muffins with some chocolate glaze drizzles.
Nutrition
Calories:
464
kcal
Carbohydrates:
86
g
Protein:
13
g
Fat:
8
g
Saturated Fat:
3
g
Cholesterol:
94
mg
Sodium:
308
mg
Potassium:
298
mg
Fiber:
3
g
Sugar:
44
g
Vitamin A:
316
IU
Calcium:
283
mg
Iron:
3
mg