This shop has been compensated by Collective Bias, Inc. and its advertiser. All opinions are mine alone. #SnackPackMixins #CollectiveBias
Okay... so here's the story.  I have a friend (who shall remain nameless), who likes to treat all her friends to fun shots on nearly every party occasion.  When I saw an opportunity to work with Snack Pack on a fun recipe and blog post, for some reason my mind automatically went (okay...twisted) to pudding shots.  Say what?
Yeah, makes all kinds of sense- doesn't it.  But why should kids have all the fun with yummy Snack Packs?  I say adults should take Halloween back and have some Tipsy Ghostly Guzzle fun!  Who's with me?
So, what are the benefits of a yummy Snack Pack Halloween?  You might be asking yourself that (if you're not already bowing down at my Tipsy Ghostly Guzzle awesomeness).  Well, did I ever mention to you that I really don't like the taste of milk?  Shh!  I know... it's not something I'd like to get around, because we all know that drinking milk is something we should advocate to our children.  All kinds of health benefits.  But me, I've never been a milk drinker.
Snack Pack pudding cups have the same of calcium as an 8 oz glass of milk, which is why I totally loaded up on them when I was at Walmart.  Do you see how there's that gap in the shelf?  Yep.  My fault.  You should see my refrigerator and pantry!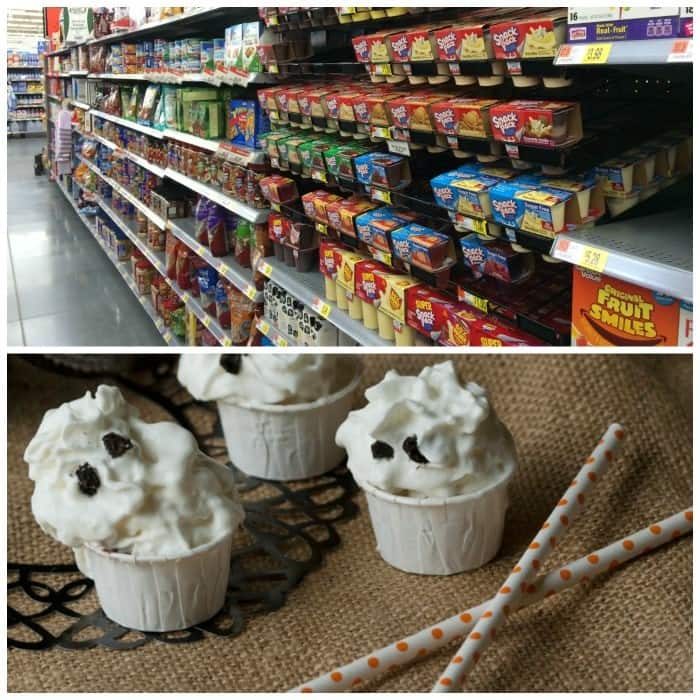 These pudding shots were seriously a breeze to make.  All I did was empty 2 Snack Packs into a bowl, mix in 8 teaspoons of cocoa liqueur, stir it until smooth, and then fill up tiny little condiment cups.  Now, its a good idea to put the cups in the freezer for just a little bit--and I don't know about you, but I'd totally eat these frozen--and then take them out and make them a little tipsy.  I used Reddi-wip, and since my intention was to make tipsy ghosts, I didn't mind that they were a little off balance.  I mean, haven't we all been there?
Now, for the ghostly eyes: simple as can be!  All I did to make the eyes was to break up an Oreo cookie and then stick two pieces into each ghost.  See... just that tiny amount of detail turned these would be blobs into ghosts, which are sure to be the star of the party!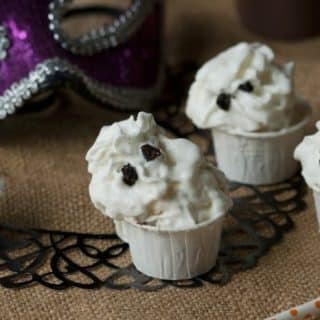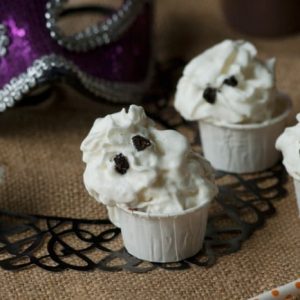 Tipsy Ghostly Guzzle Pudding Shots- My Ode to Halloween Pudding Cups
Enjoy this Tipsy Ghostly Guzzle Pudding Shots on Halloween with friends!
Ingredients
2

Snack Pack pudding cups

8

teaspoons

cocoa liqueur

Reddi-wip

Oreo
Instructions
Mix together pudding and cocoa liqueur. Spoon into small condiment cups or shot glasses. Top with Reddi-wip in a tipsy not-perfect type of way. Position Oreo pieces as eyes for the ghosts. Serve and enjoy!
Nutrition
Calories:
1
kcal
Carbohydrates:
1
g
Protein:
1
g
Fat:
1
g
Sodium:
2
mg
Sugar:
1
g