Brownies. What's not to love about brownies? The chocolate. The sugar. Did I mention the chocolate?
Well, of course there is the guilt that comes with eating too many high calorie brownies.
So what if I told you, we felt it was only fair to publish a recipe that gives every bit of the sweet brownie flavor but none of the guilt.
Now that I have your attention...read on for one point dessert amazement.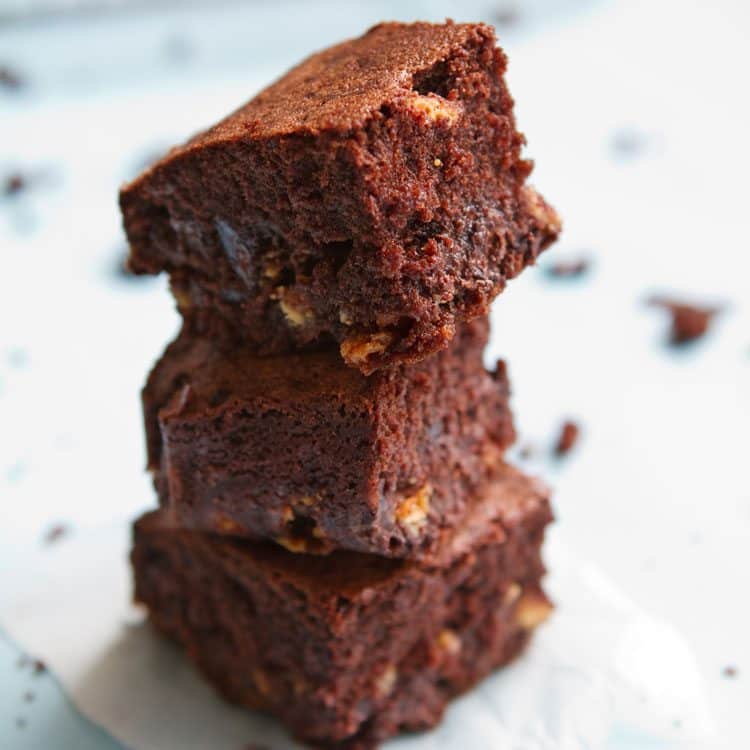 1-POINT WEIGHT WATCHERS BROWNIES RESCUE
First up. Every great brownie is born from one of these Silicone Brownie Squares Baking Molds. So make sure you have on in your kitchen.
The pre-portioned molds allow for the perfect distribution of Brownie mix. With it, you have a popular 1-point per serving brownie recipe that you won't want to miss.
Meaning your new favorite 1-point rescue recipe isn't going to surprise you come weigh-in day!
This recipe also uses great sugar substitutes and easily modified ingredients. I have often substitute in my favorite all-purpose gluten free flour with this recipe, and it still tastes great.
And the Unsweetened Applesauce helps add in a fruit serving while helping to remove one whole egg. Amazing trade. All in all, this is one smart recipe!
SMART WEIGHT LOSS TOOLS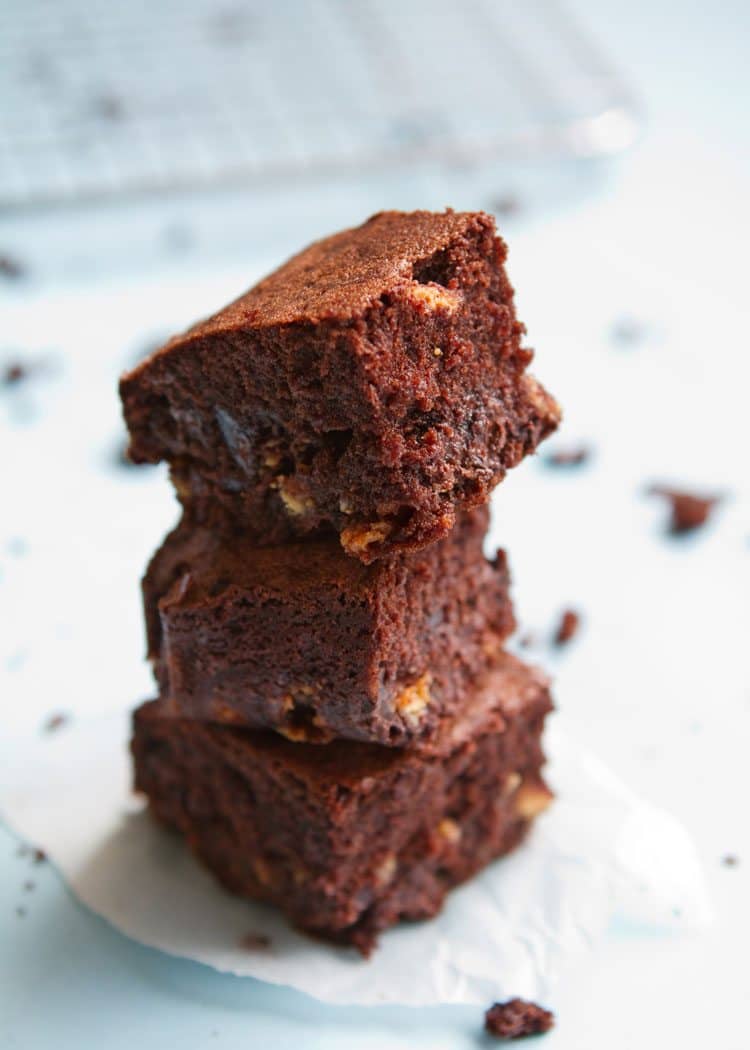 MORE GREAT DESSERTS FROM ALL SHE COOKS
For other low-fat dessert recipe choices, you really should check out this Fresh Fruit Salad with Honey Lime Dressing, this Weight Watchers Banana Bread, or this Weight Watchers Peach Cobbler.
Because while we all yearn for that slimmer figure. The biggest achievement with Weight Watchers isn't just how many inches we lose.
It's helping to transform our lifestyles by starting with our perception.
And this recipe does that with helping you realize that life can be sweet no matter what your size. And that there will always be room for chocolate.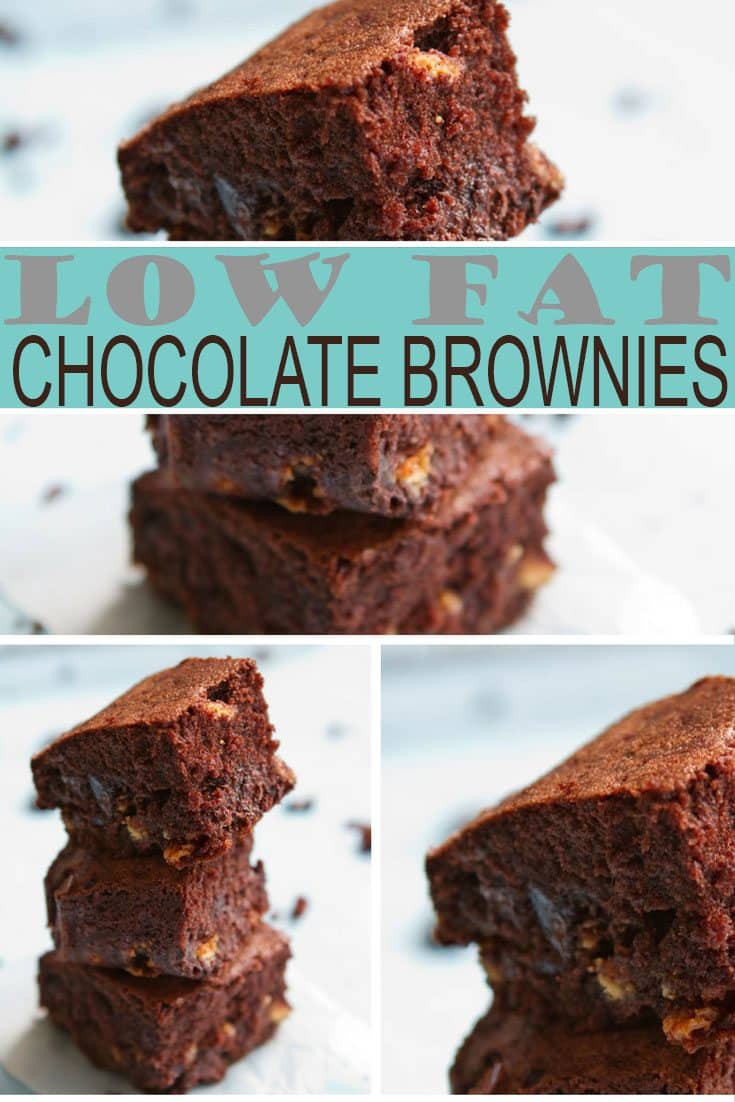 Recipe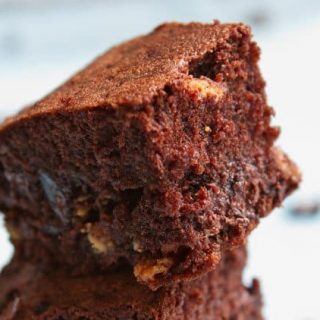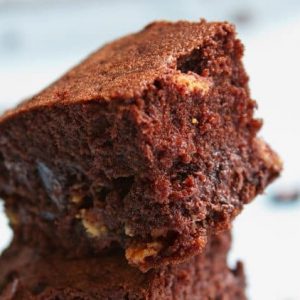 1-Point Brownie Weight Watchers
Enjoy these low fat brownies with none of the guilt and all of the pleasure. Weight Watchers brownies recipes are a win with this 1 point per serving recipe.
Instructions
Combine flour, cocoa, sugar, Splenda, baking soda, and salt and mix well.

Stir in applesauce, egg whites, and vanilla.

Spray an 8" square baking pan with cooking spray.

Spread batter evenly in the pan.

Bake at 350 degrees for 20 minutes or until the edges are firm and the center almost set.
Notes
16 servings, 1 point each.
Note that the Weight Watchers point system has continued to evolve since this recipe was created and there are now several variations. So be sure to check the points versus your preferred point system if that is important to you. These are low calorie brownies no matter how you calculate!
These are cakey brownies rather than fudgy brownies. They are as good as the No Pudge mix, and they are only 1 point instead of 2 points. Cut these into 8 servings for a nice-sized 2 point brownie.
Tip: Try unsweetened applesauce in single-serving containers for less waste.
Nutrition
Calories:
75
kcal
Carbohydrates:
18
g
Protein:
1
g
Fat:
1
g
Saturated Fat:
1
g
Sodium:
63
mg
Potassium:
40
mg
Fiber:
1
g
Sugar:
12
g
Calcium:
3
mg
Iron:
1
mg