People are always searching for inexpensive chicken recipes, and this Balsamic Glazed Baked Chicken Drumsticks recipe delivers. Let's face it. When you're trying to feed a family on a budget, chicken legs often end up on your grocery list. They used to be on mine all the time.
Several years ago, as a young stay-at-home Air Force Wife to an enlisted airman, the grocery budget was a weekly challenge. I learned how to work that budget into delicious meals like Poor Man's Soup, Homestyle Chili, Sausage Gravy and Southern Mashed Potatoes.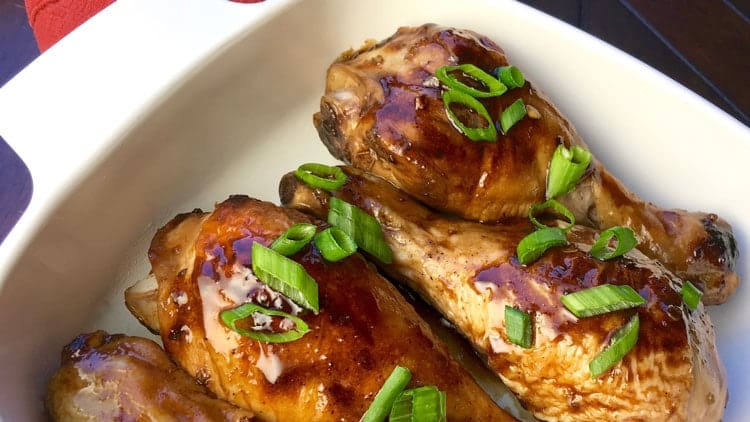 And, while I didn't cook this baked balsamic chicken legs recipe at the time, I did cook a similar baked chicken recipe using balsamic vinegar that made for the perfectly flavored chicken dinner around.
Balsamic Glazed Chicken Drumsticks - Learn How to Cook on a Budget

The key to learning how to cook on a budget is simpler than you might think. Find inexpensive ingredients that you like, and plan meals around them.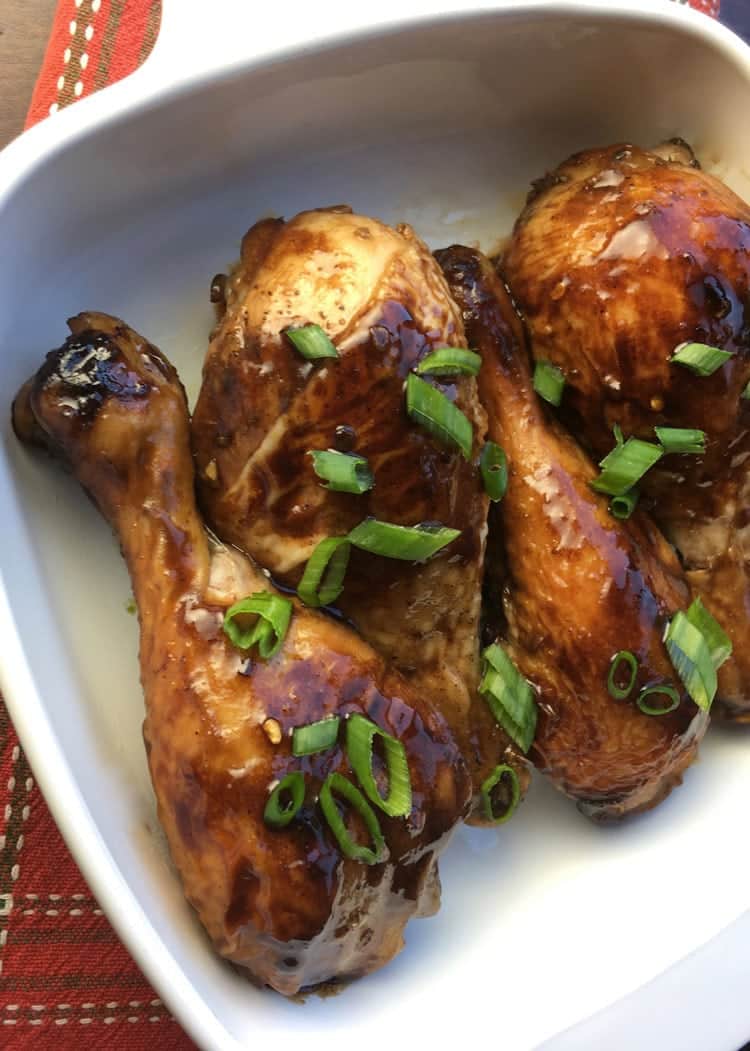 One of the best ways that I saved money was learning how to shop the grocery sales and plan meals around what was on sale. So, if whole chicken was on sale, I'd make Grilled Chicken Halves or Chicken Soup.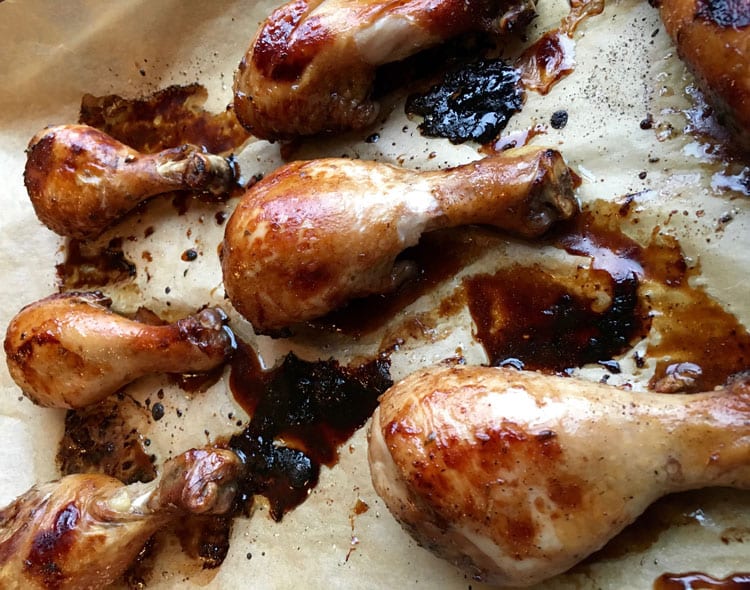 Balsamic Chicken Recipe for an Easy Baked Chicken Legs Dinner
You'll love how easy this recipe comes together. It is simple to make and a great source of protein. Add in some sliced tomatoes and cucumbers from your garden or toss together a salad and you can put a simple meal on the table for less than $10.00. That's total...not per person.
Yes, we're pretty big on gardening around here, although you certainly can't tell that by looking at our garden this year!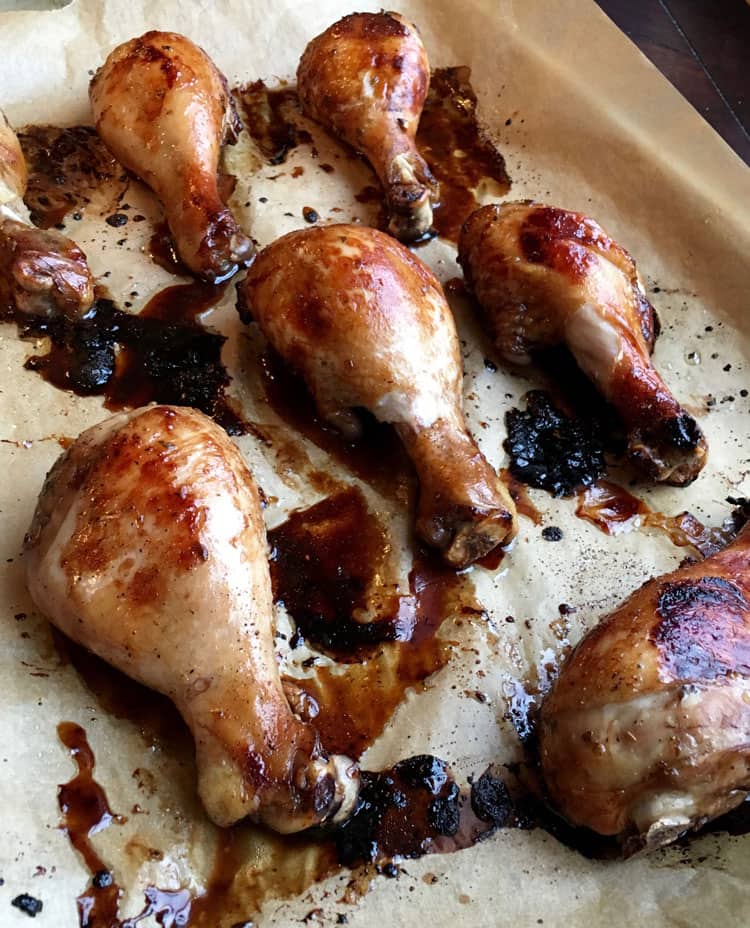 These tasty Whole30-compliant chicken drumsticks get a touch of sweetness from the coconut aminos in the marinade. And marinade makes a big difference in the flavor of this meal.
How to Save Money Eating at Home
Cooking meals at home is a big money saver...or can be, if you do it right.
Perfect case in point. My son is home from school for the summer and has a bunch of friends over today. He asked me to order sub sandwiches for everyone. Um...no. It was 2:30 in the afternoon and we're going on vacation soon and I want to save a little money.
Thankfully, he was very understandable about that and rummaged around in the refrigerator and cabinets and found something to eat.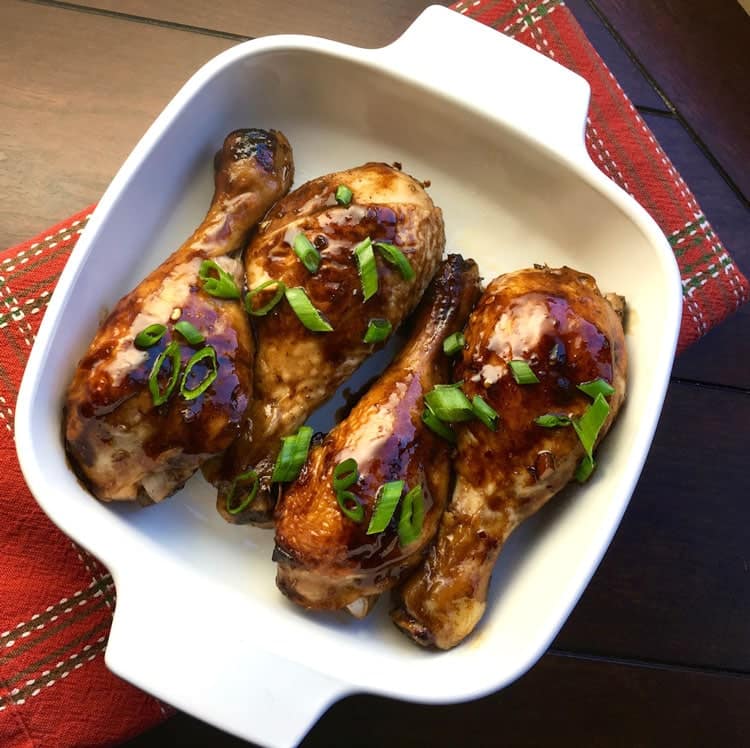 The thing about saving money by eating at home is that 1) you need to be eating at home and 2) you need to be eating the groceries that you buy and take home.
I can't count the number of times when we've ended up with food in the pantry or freezer that we've forgotten about because we didn't plan our meals for that grocery trip. Meal Planning to save money on groceries really does work--but you have to stick with your meal plan.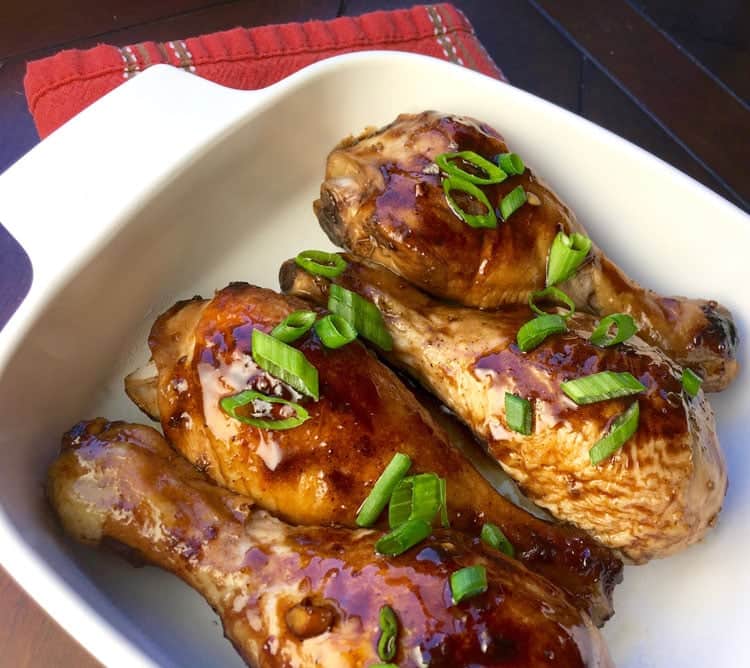 Recipe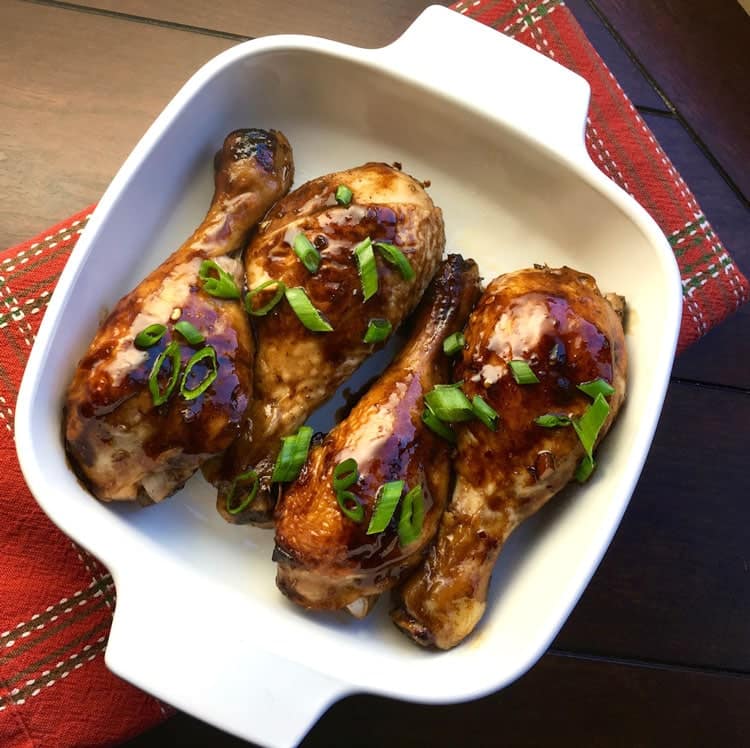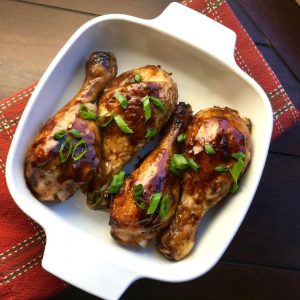 Easy Glazed Chicken Drumsticks Recipe in Balsamic Vinegar
Easy Baked Chicken Legs recipe is perfect for serving a flavorful chicken dinner up with a salad on the side.
Instructions
Pat chicken drumsticks dry with a paper towel and place in a large, sealable plastic bag. Set aside.

In a medium glass or other non-reactive bowl, whisk the balsamic vinegar, olive oil, coconut aminos, chicken stock, red pepper flakes, and minced garlic together. Season with salt and pepper, if desired.

Pour one half of the balsamic marinade over chicken and seal bag tightly. Turn bag over until chicken is coated. Place bag in refrigerator for a minimum of 30 minutes to overnight. Reserve remaining marinade to use later.

When ready to prepare, preheat oven to 400° and line a large rimmed baking sheet with parchment paper. Remove drumsticks from plastic bag and arrange on lined baking sheet in a single layer without overcrowding. Discard remaining marinade inside bag.

Place baking sheet in preheated oven for 30 minutes, then remove chicken from oven and turn each drumstick. After turning, brush the tops of each drumstick with remaining marinade and return to oven. Bake for another 20-25 minutes or until the chicken is well done and the outside has caramelized.

Remove from oven and let rest for 5 minutes. Transfer drumsticks to a serving dish and sprinkle with sliced green onions before serving.
Nutrition
Calories:
391
kcal
Carbohydrates:
10
g
Protein:
28
g
Fat:
25
g
Saturated Fat:
5
g
Cholesterol:
141
mg
Sodium:
469
mg
Potassium:
440
mg
Fiber:
1
g
Sugar:
5
g
Vitamin A:
234
IU
Vitamin C:
2
mg
Calcium:
34
mg
Iron:
1
mg