I started making this 'Poor Man's Soup' when my husband was in the Air Force and we were stationed in Texas.
How to Stretch Your Grocery Dollar and Eat Good
For those of you familiar with enlisted military salaries, you know it doesn't hurt to stretch the grocery dollar.  When it comes in the form of a hearty, good for you soup, all the better.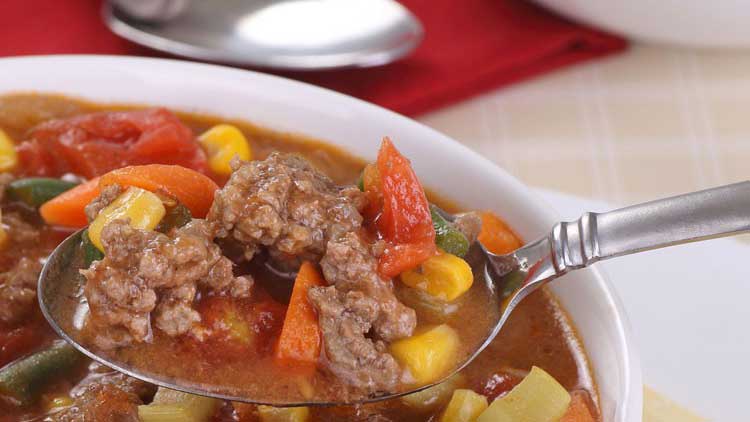 Get More Budget Meals
Pair this delicious dish up with Copycat Macaroni Grill Rosemary Bread, Copycat Olive Garden Bread Sticks, Italian Chopped Salad, or finish your meal off with our budget friendly and somewhat healthy Fruit and Berry Kabobs with Homemade Hot Fudge Sauce.
We love this Rosemary Bread.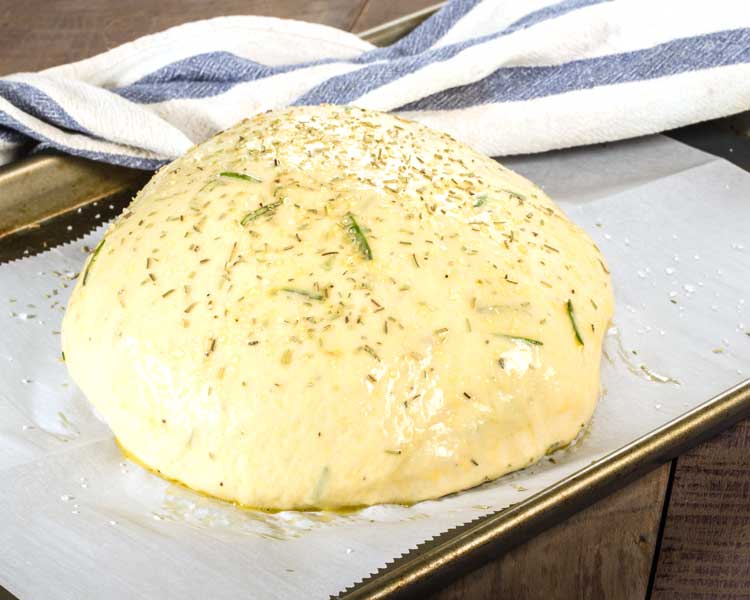 Easy Soup Recipes Make an Easy Weeknight Meal
We're talking about all kinds of good food!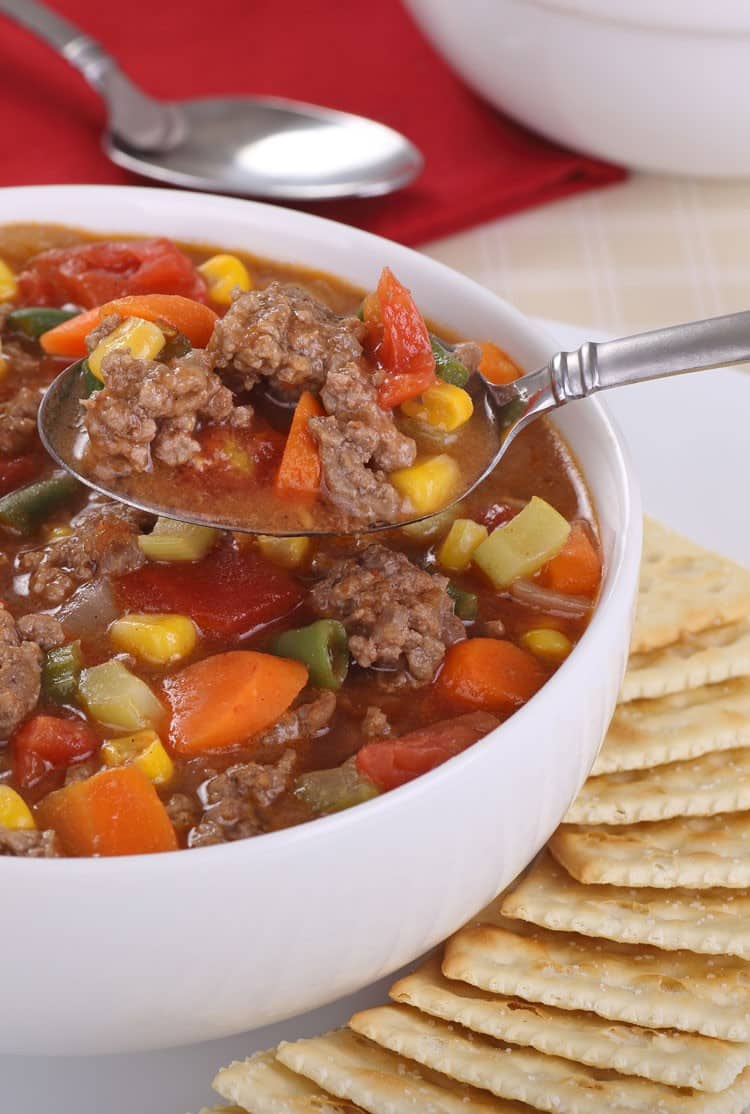 Quick Easy and Cheap Dinners You'll Love to Eat
I don't make this meal nearly as often as I used to, but I love how easily I can pull a meal together with ingredients I have on hand.  No need to run to the store for this one… if you don't have one of the ingredients listed below, don't be afraid to try something else.
Want to learn how to make more soups from scratch? Here is a Simple Soups From Scratch e-course you can take! LOVED it!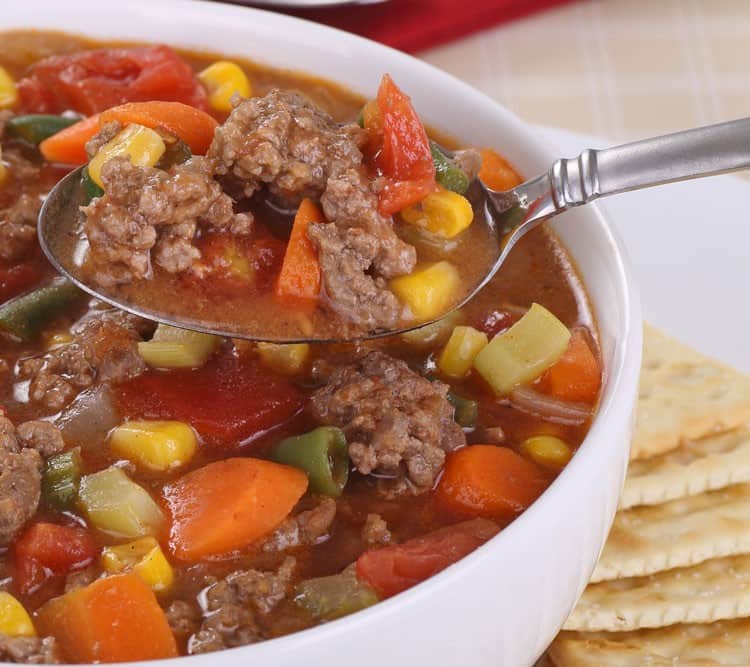 Quick Cheap Family Meals
Toss all of the ingredients into your slow cooker, after you've browned the meat and let it cook up all day long. You'll be amazed at how delicious and filling a bowl of inexpensive ingredients can be.
Inexpensive, and cleanup is a breeze if you use slow cooker liners like we do.
And did I mention that Poor Man's Soup is healthy?
Ladle Your Soup Up in Style
These colorful soup bowls with handles are on my wish list, and I'm hoping that the next time I make Poor Man's Soup (or any other soup for that matter), I'll be dishing it up in style.
Not to mention the fun Dinosaur Soup Ladle that I saw ALL OVER the internet last holiday season. We're talking about a great gift idea for the soup lover!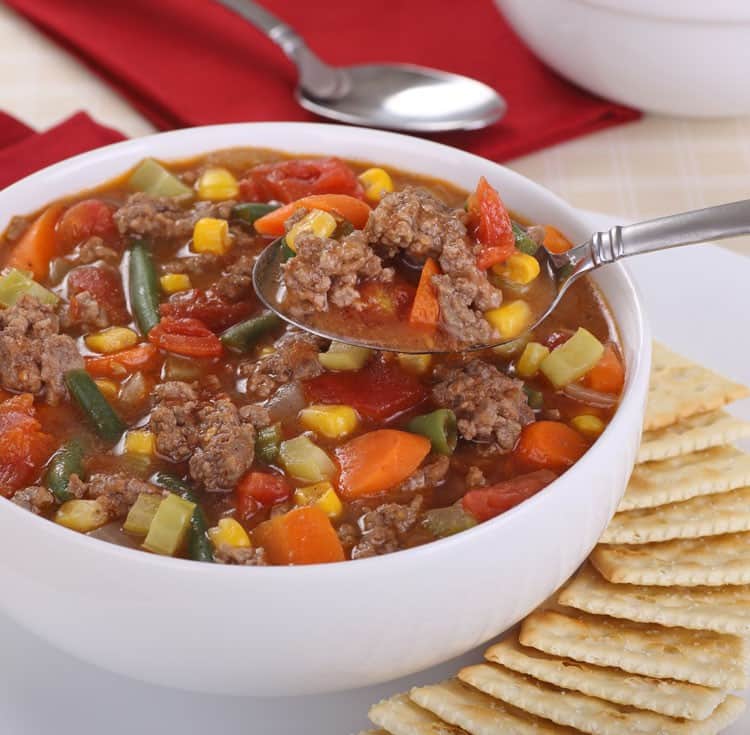 Cheap Easy Dinner Meals
If you want to make this soup even healthier, use lean beef or turkey and keep the salt to a minimum.
Another great thing about this soup is that once it is ready to go in the slow cooker, it is perfect for serving to a crowd. No need to worry about dinner getting cold or food being left out too long since you can set it to keep warm.
It also makes for great leftovers.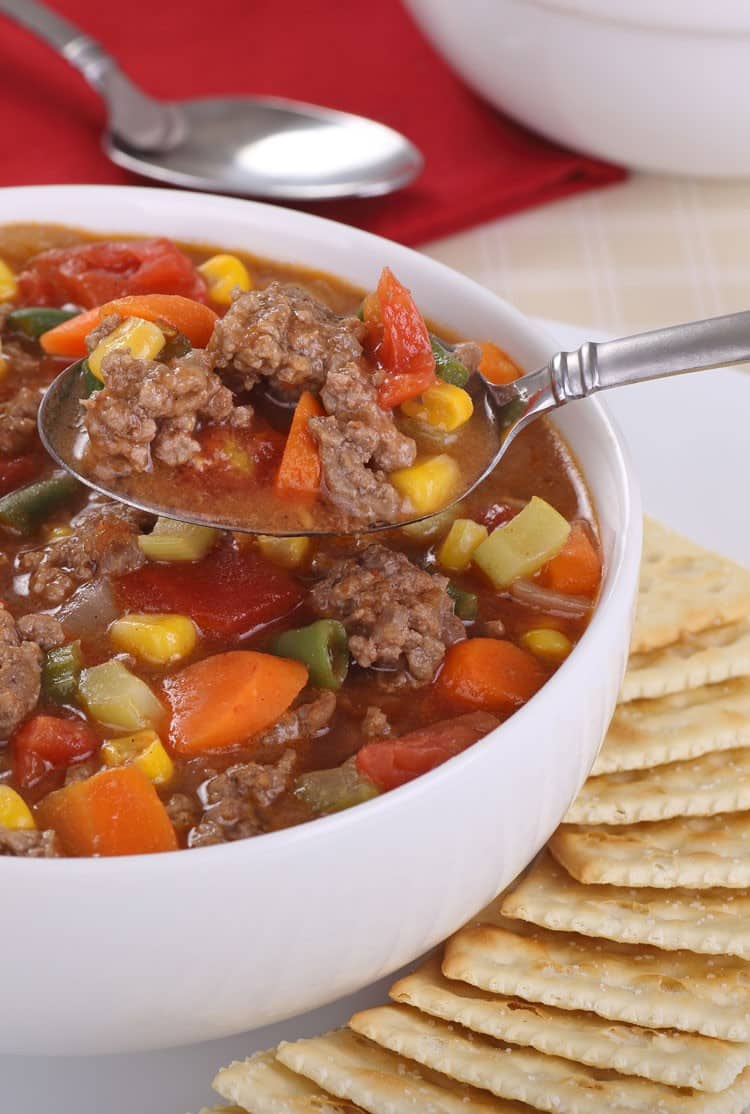 Want to learn how to make more soups from scratch? You're in the right place!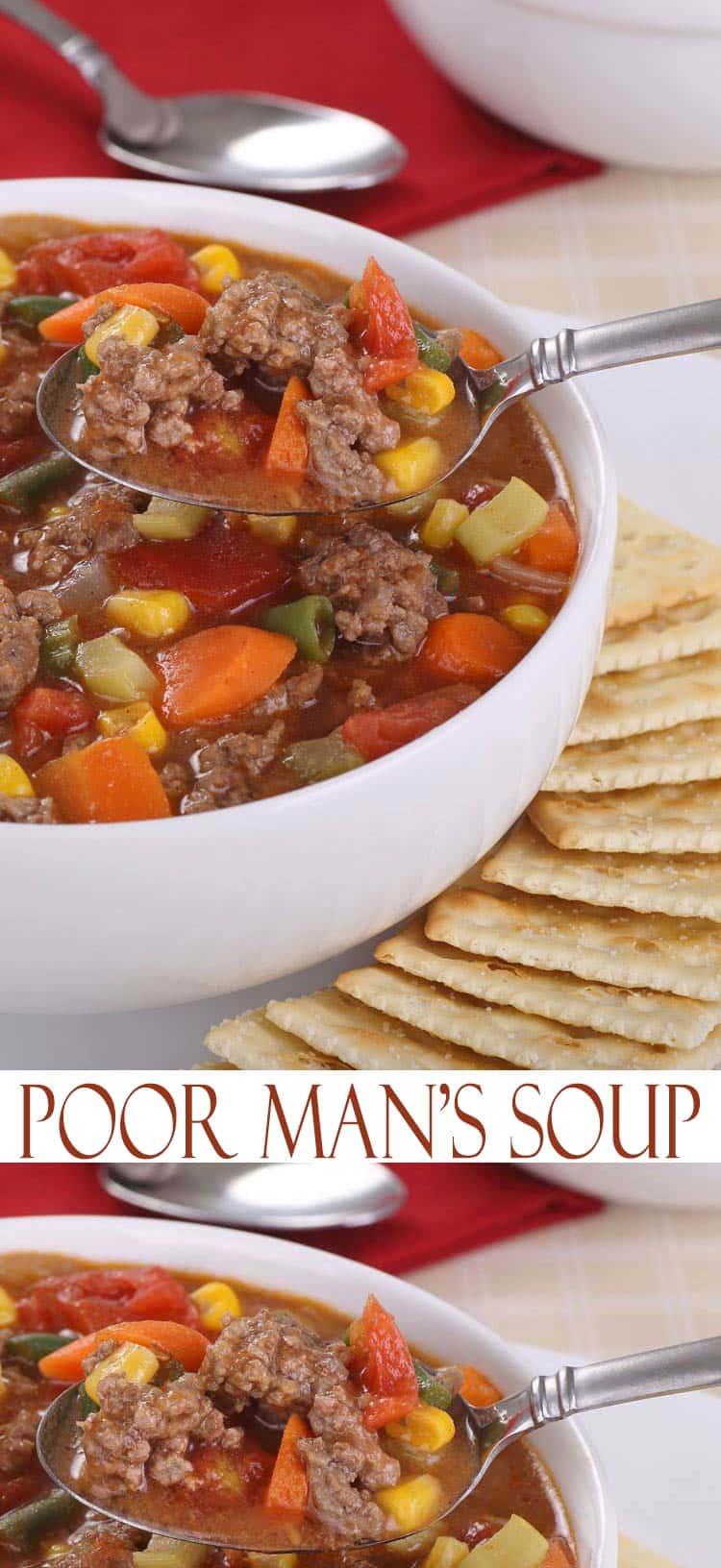 Don't forget dessert before you scroll on down to get our Poor Man's Soup recipe!
We're pretty sure you'll love our Hazelnut Cheesecake Icebox Cake
or our Banana Cream Dessert.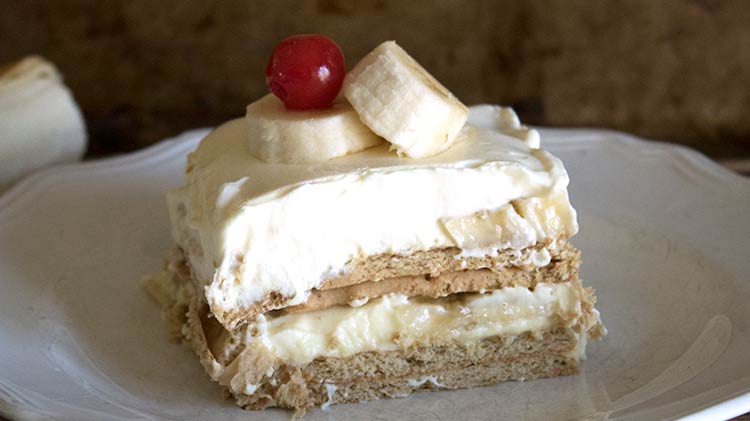 Yum!
Print
Poor Man's Soup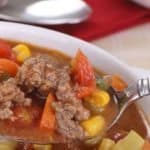 Ingredients
1 to 1 1/2 lbs ground beef or ground turkey (I used ground beef)
1 can (10 oz) diced tomatoes and green chilies (or Rotel)
16 oz. package frozen mixed vegetables
6-8 potatoes peeled and diced
1 small onion diced
8 cups water
salt and pepper to taste
Instructions
Brown meat on stove top and drain grease. Combine all ingredients, heat over low for about an hour. Add salt and pepper to taste and voila- dinner's served! Enjoy this low-cost meal, which makes enough to serve a family of four for dinner and leftovers for lunch the next day.
This can also be prepared for the crockpot. Simply brown the beef or turkey and combine all ingredients in crockpot and cook on low for 6-8 hours.
Fresh ingredients can also be used if you have them, and are so delish!
The following two tabs change content below.
Latest posts by Jessica McCoy (see all)