We all know that sometimes it can be difficult to get your kids to eat the food you make.
That doesn't mean you need to cater to their every whim all the time, but it is helpful to have a few tricks up your sleeve when the most dire situation strikes.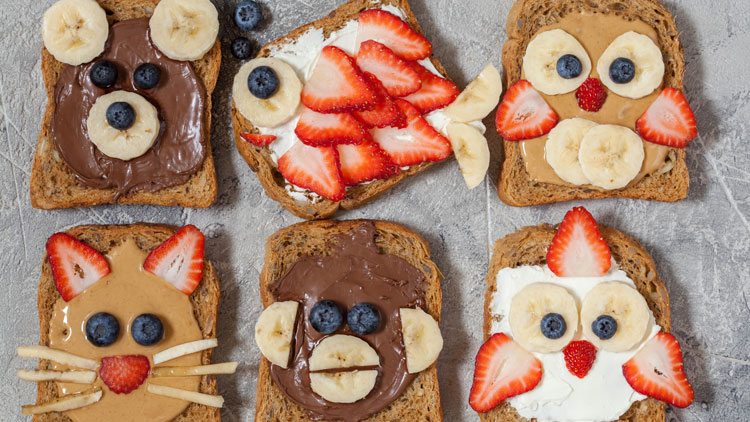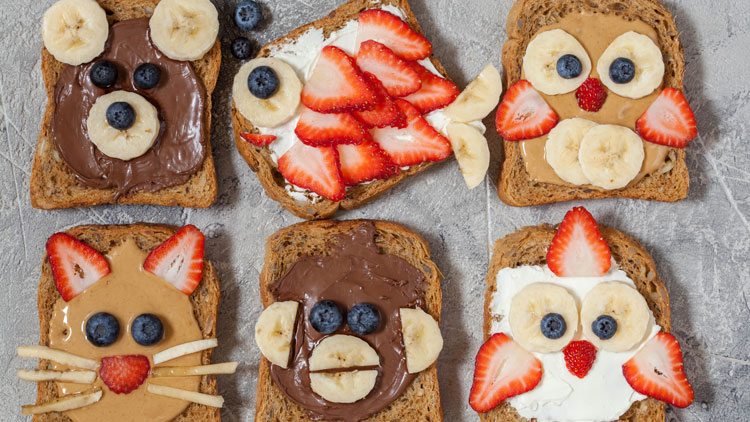 That's why we love these animal faces toast ideas.
They are fun, easy to replicate and you can have even more fun with them by coming up with new ideas of your own.
You might like to serve these alongside our yummy Hot Fudge Sauce with fruit or Fruit and Yogurt Kabobs. Both are fun ways to get more fruit into your child's diet.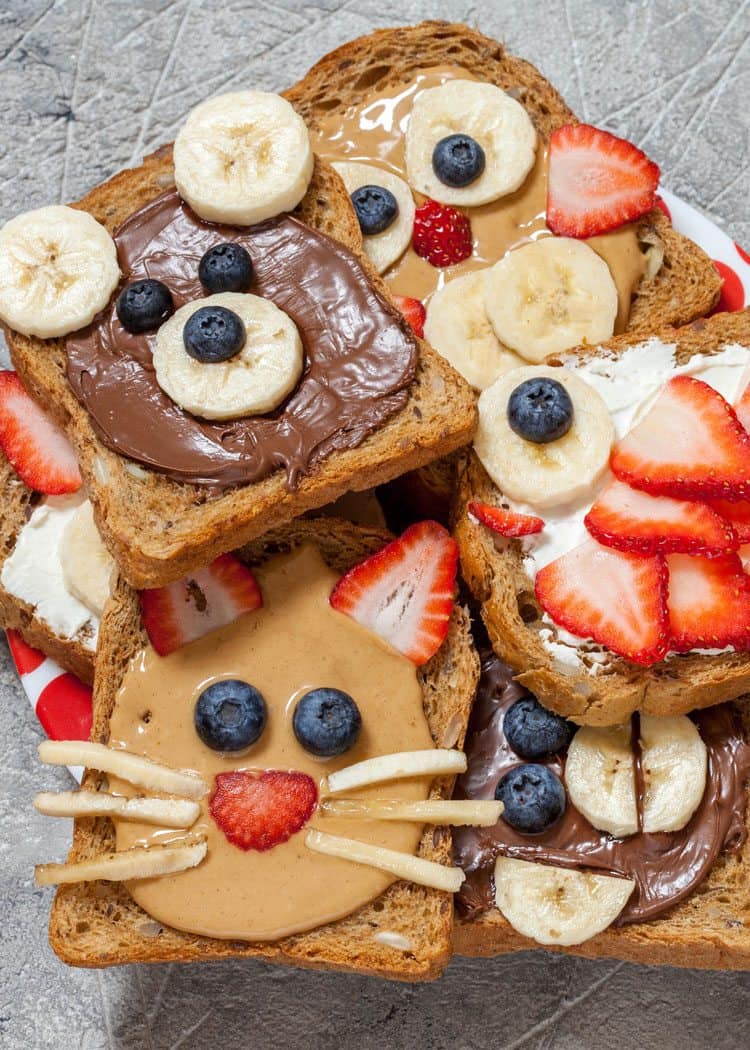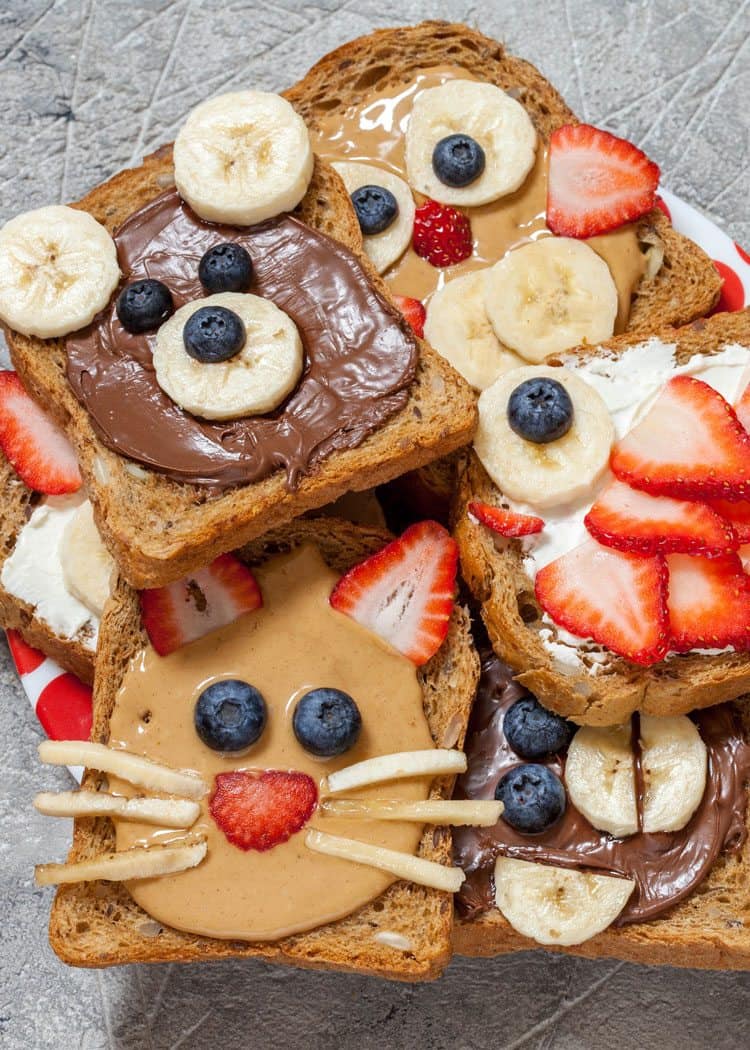 We are staunch supporters of the play with your food movement.
Okay…it might not literally be a movement, but you've seen all the fun bento box lunch ideas, right?
There are so many creative lunch recipes and it seems like just as many fun bento lunch boxes. We can all be stylish with these!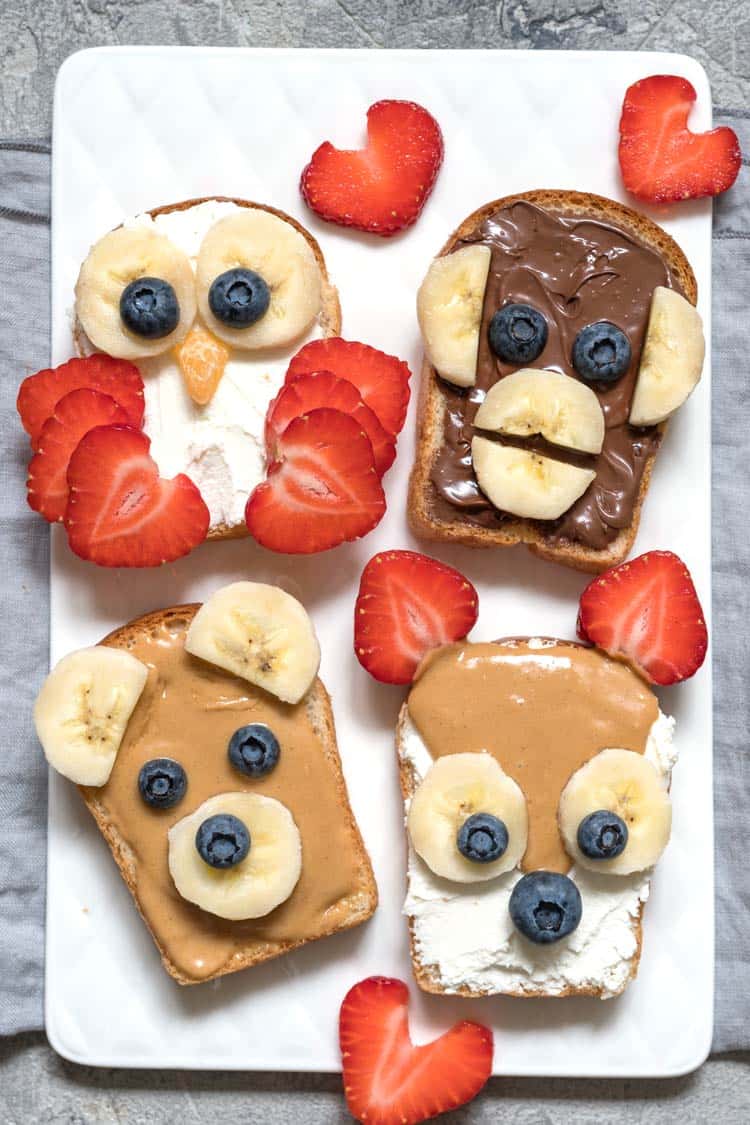 Liven up your lunch box food with ideas from these fun books: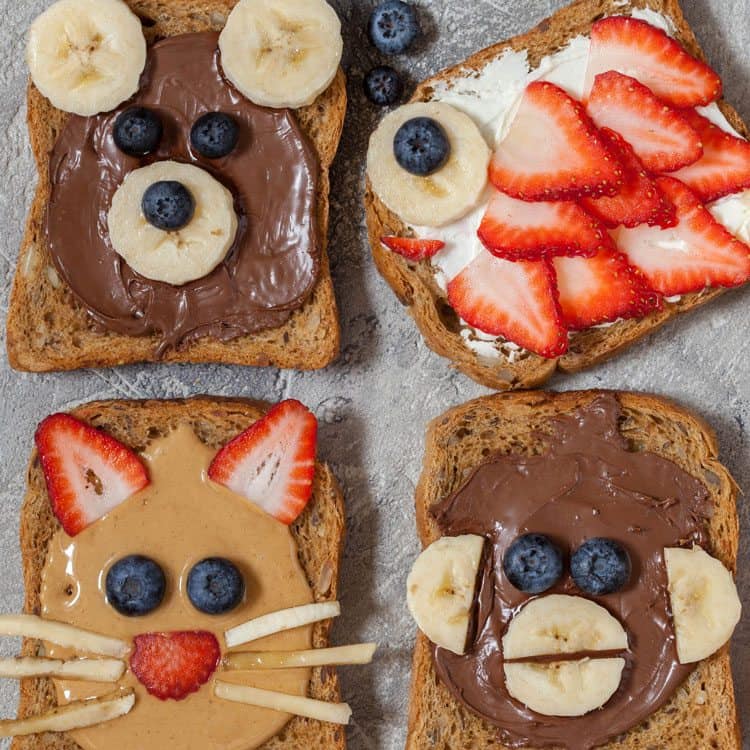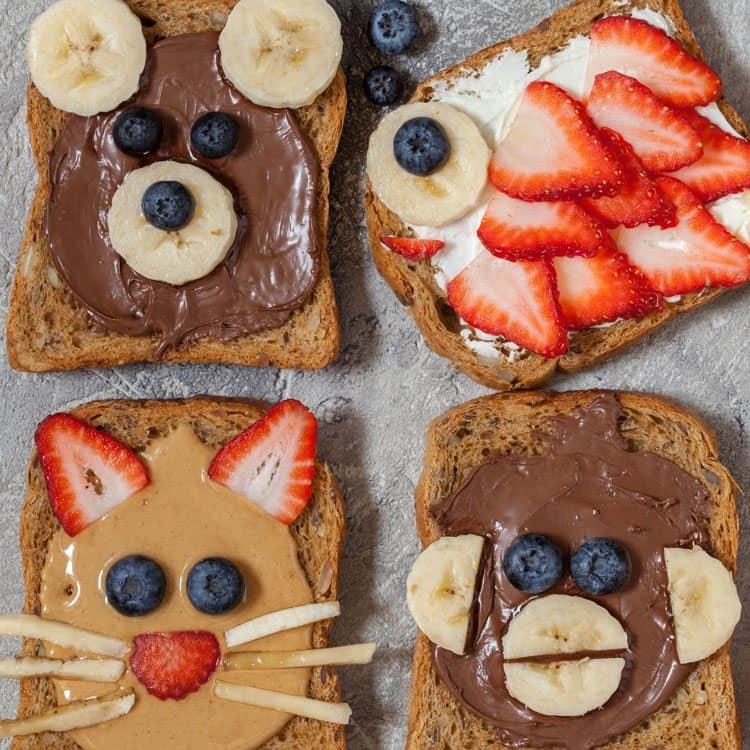 Whether you're making a bear, a mouse, a fish, a cat or a dog–or something else entirely, have fun with the simplest of ingredients.
All of these simple animal faces toast ideas are made with ingredients you likely have in your own kitchen on a regular basis.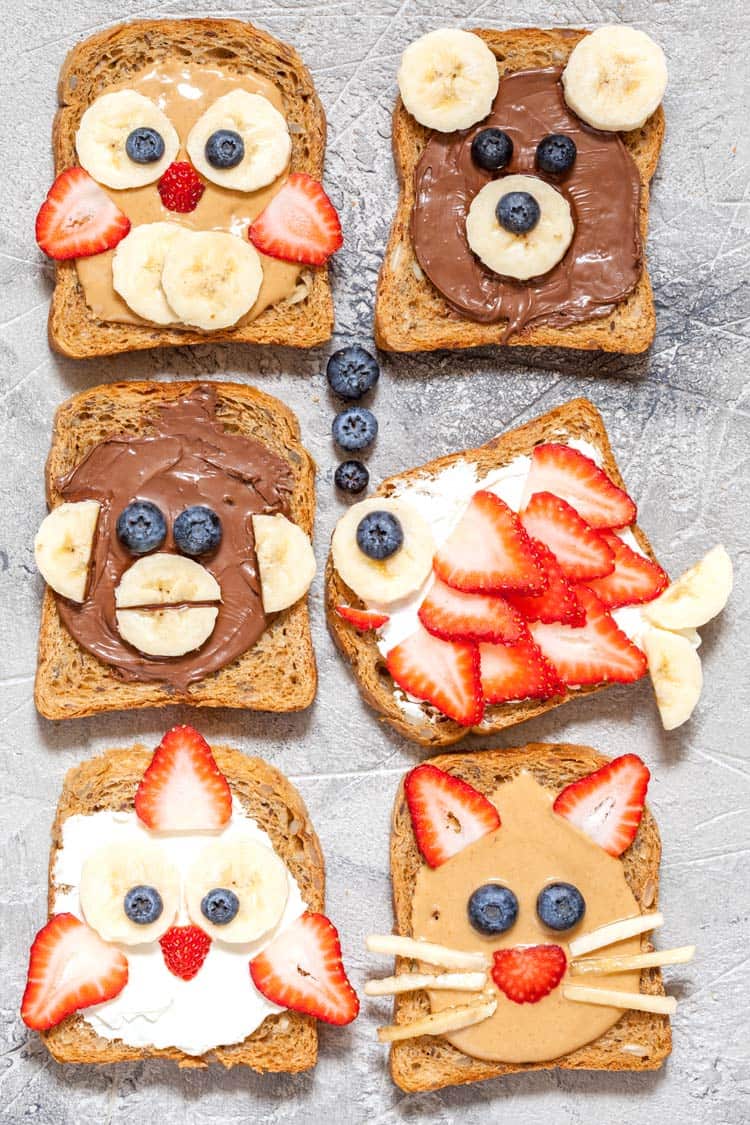 Nutella, cream cheese, and peanut butter are the bases for all of these toast ideas.
You could also use other types of nut butters.
Then, slice up bananas, apples and strawberries for the shapes needed for these fun open faced sandwiches and you're good to go.
Toss on some blueberries, which always make fun eyes, and you have a character toast creation fit for a king. Um…kid.


Whether you want to make panda toast, puppy toast or monkey toast, just get creative. Play with your food!
Being creative in the kitchen, especially with children, encourages positive growth in so many ways: first with leaning how to make food; secondly, creativity encourages learning; and third, creating fun food together in the kitchen is the perfect platform for building a trusting area for open conveyance.
If you start early enough, building an early shelter for communication is something that you can lean on for support as your kids grow older and into their tween and teen years.
Print
Funny Animal Faces Toast Treats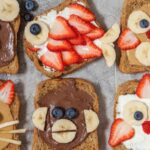 Making food fun for kids is easy with these animal faces toast ideas. Funny animal faces toast treats are even more fun when you create new ideas.
Ingredients
wheat bread
nutella
cream cheese
peanut butter
banana
strawberries
blueberries
Instructions
Toast bread.
Spread either nutella, cream cheese or peanut butter over toast.
Cut banana and strawberries into appropriate shapes to mimic the animal faces in the photos. Add some blueberries for eyes and serve these animal faces toast slices up to the kids!
Save
Save
Save
The following two tabs change content below.
Latest posts by Jessica McCoy (see all)