These pumpkin snickerdoodles are the ultimate Fall cookie! Soft, chewy, and bursting with pumpkin spice flavor.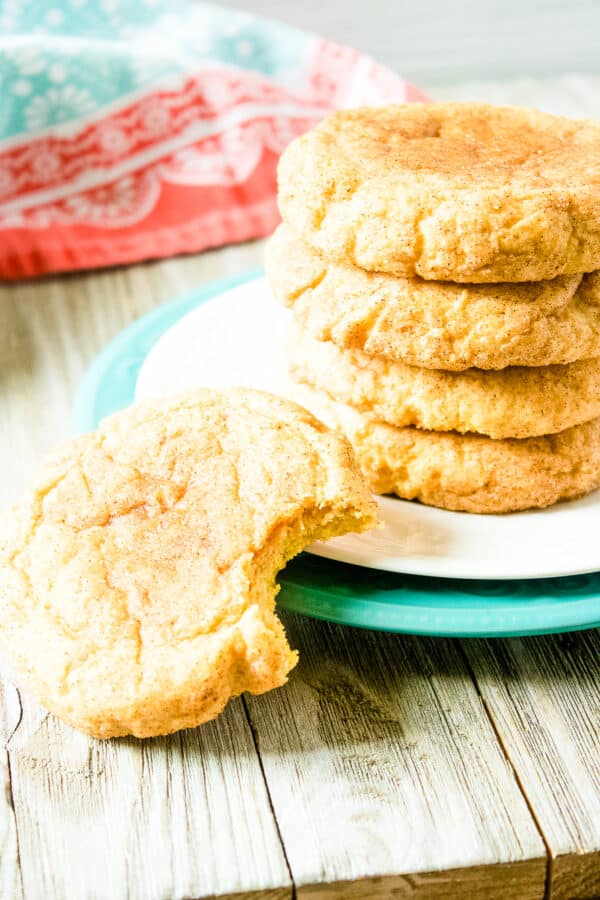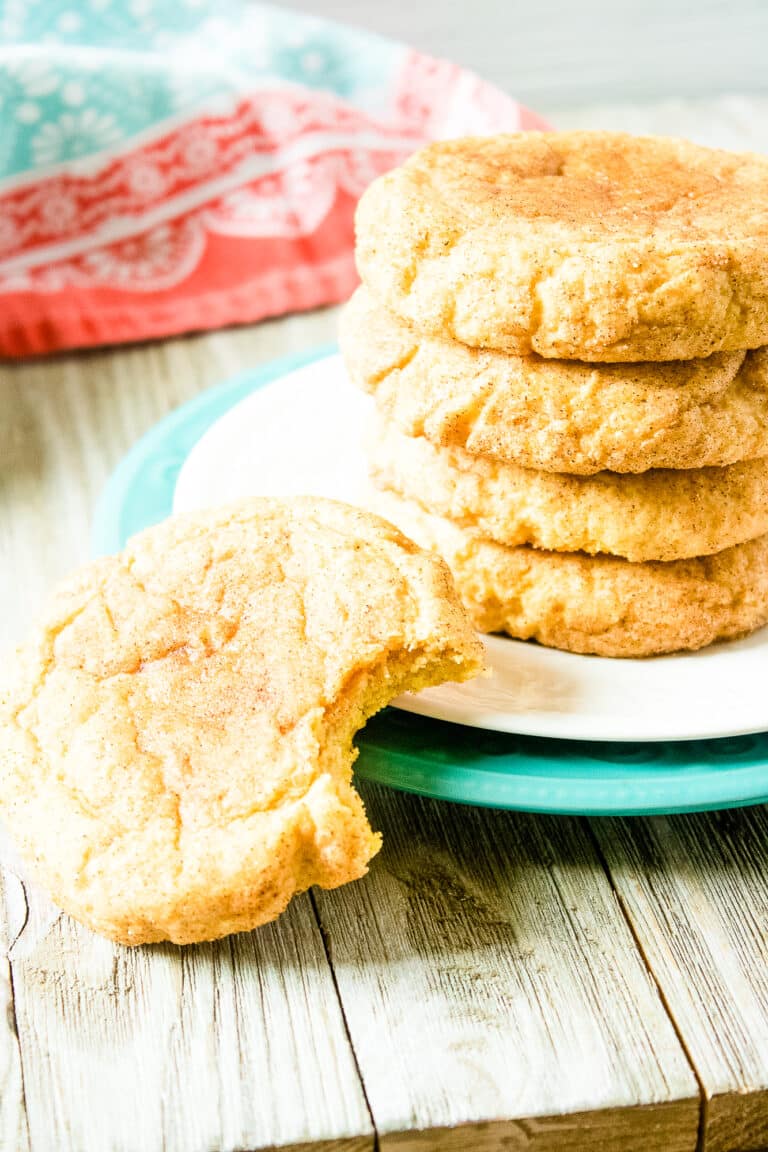 In this Article:
If you love everything pumpkin spice and you love snickerdoodles - you can't miss this fun twist on the classic snickerdoodle cookie.
The base cookie recipe is very similar to a traditional snickerdoodle. But when you mix in a dose of pumpkin puree, it transforms into something magical!
Tip & Tricks
Make sure to measure ingredients properly. Don't add too much flour to the mixture, or it will be a very dry cookie.
Ensure you are using pumpkin puree and not pumpkin pie filling. The only ingredient on the label should be pumpkin.
Aim to make the same size cookie balls so you get an even bake on all the cookies. If they are different sizes then you will find some over-bake and others under-bake.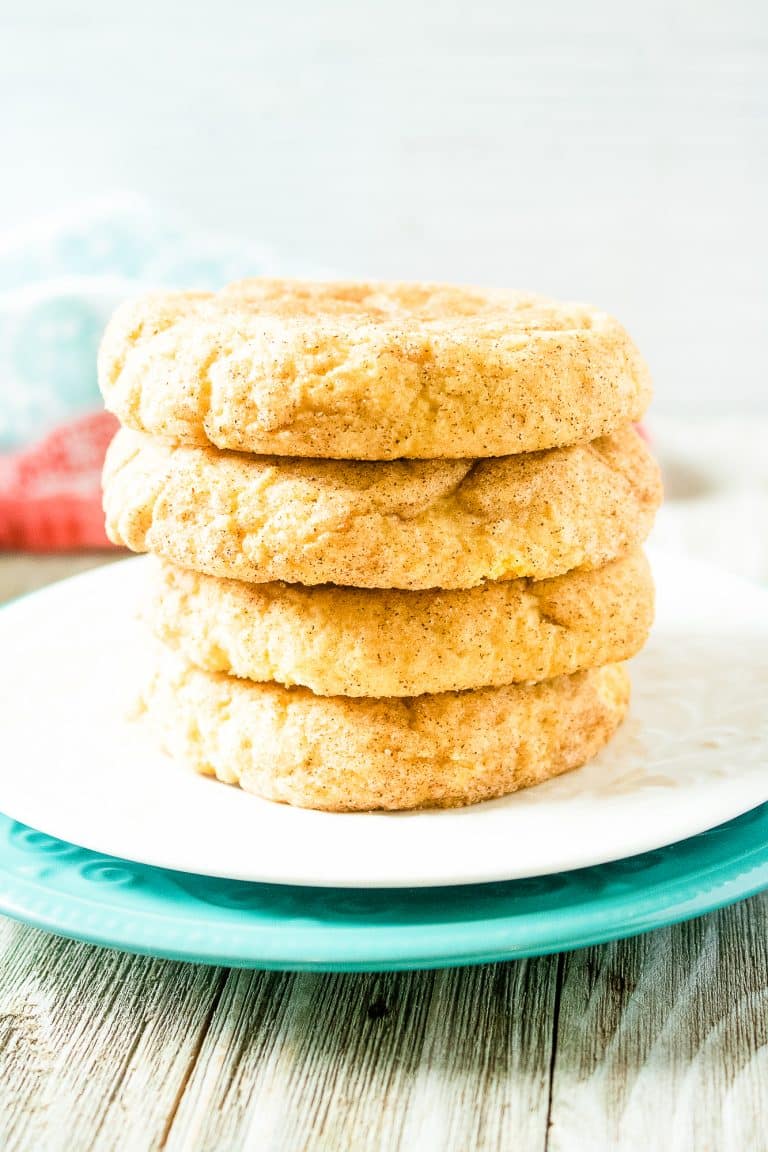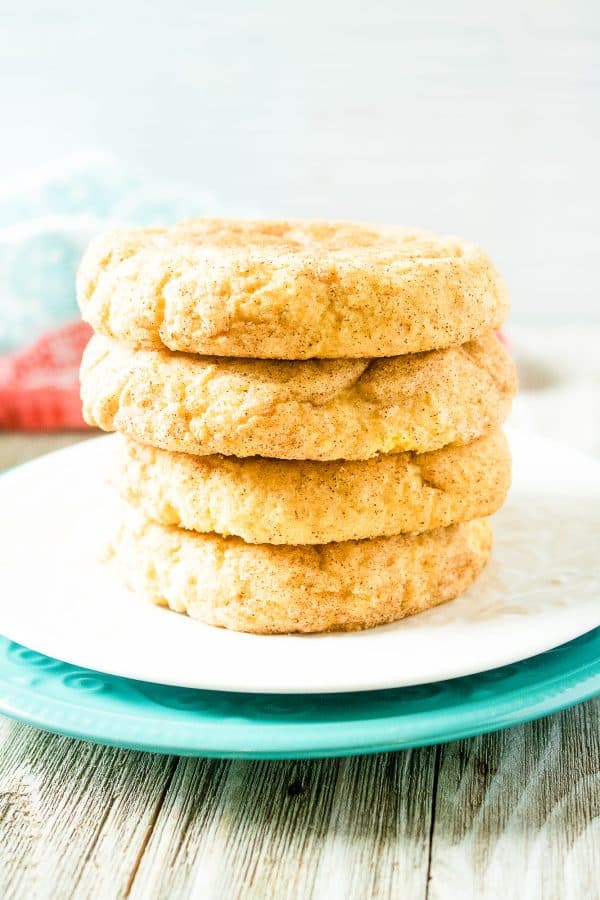 FAQs
Do I need to chill the cookie dough?
You do not need to chill this cookie dough. You can whip it up and then bake right away. Which is so nice! This is a great quick cookie recipe.
How do I know when the cookies are done?
You will know when your pumpkin cookies are done when you find they are just baked, but not gooey in the center. You can stick a toothpick in the center, and if it comes out clean, the cookies are done.
You will also find that your cookies are golden in color and the edges get slightly changed in color.
How To Store Snickerdoodle Cookies
You will store these snickerdoodle cookies in an airtight container. Make sure that your cookies have fully cooled before you place in a container. If you don't the container will build condensation and it will spoil your cookies.
Can I freeze the pumpkin snickerdoodles?
Yes, you can freeze these cookies. What I recommend doing is baking up the cookies and allowing them to fully cool. Then you will transfer the cookies to an airtight container or sealable freezer bag.
Tuck in the freezer for up to three months. Then when you want a cookie pull from the freezer and allow them to thaw on the counter at room temperature.
Alternatively, you can freeze the dough balls before baking. Then defrost and bake them fresh when you're ready to eat.
These pumpkin cookies are great for tucking into lunches, as a mid-day snack, parties, work events and more. I pull a couple from the freezer as a treat when I get a sweet craving.
Do you need cream of tartar for these pumpkin snickerdoodles?
Yes, the cream of tartar is what sets snickerdoodles apart from other cookies. You will find the cream of tartar gives the pumpkin snickerdoodles a chewy texture and a slightly tangy taste.
You won't find the cookies taste quite like snickerdoodles if you don't use cream of tartar.
How To Make Pumpkin Snickerdoodle Cookies
Start by preheating the oven and greasing your baking sheet. Then in a bowl or stand mixer, you will begin to cream your ingredients. Once you have a nice base, then add in your dry ingredients and create a fluffy dough.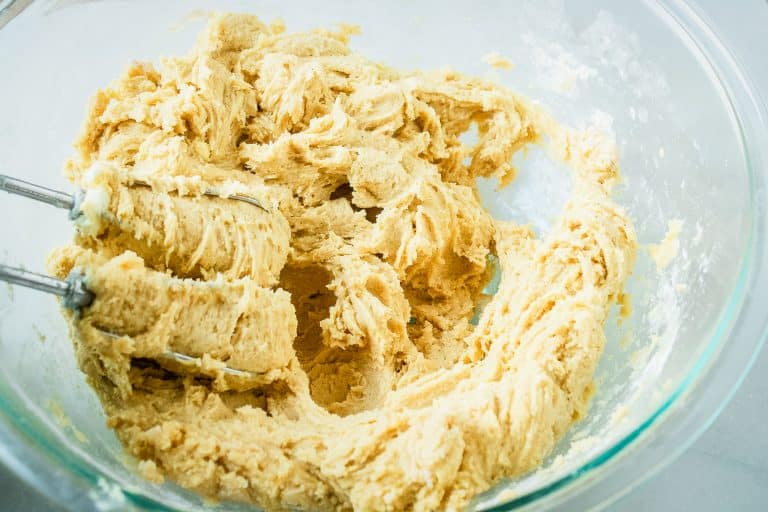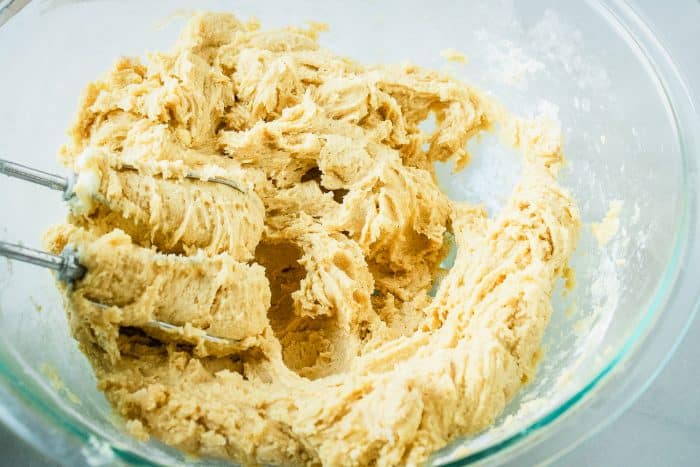 In a seperate bowl you will make a cinnamon and sugar mix, and then roll your cookie balls in it.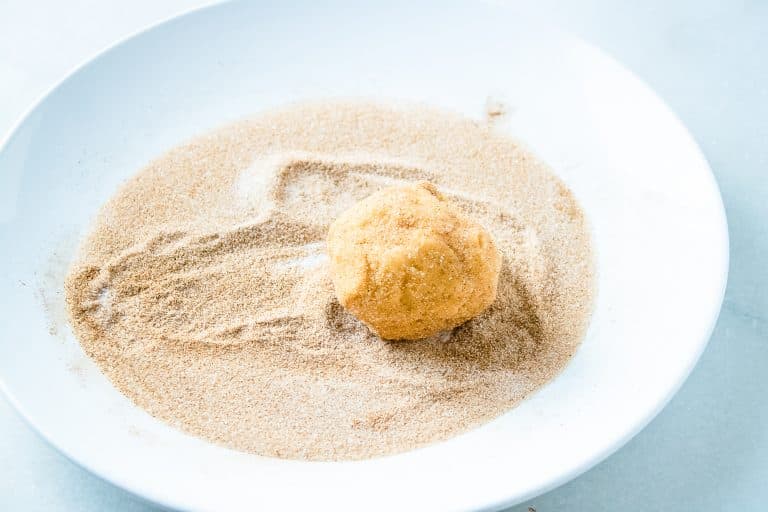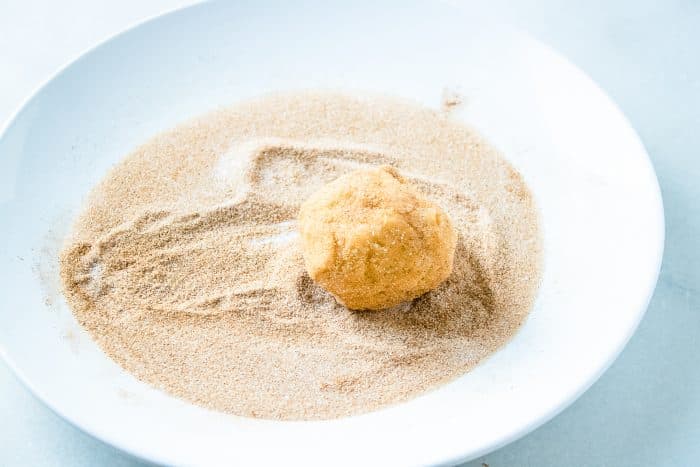 Coat evenly and then lay out on the baking sheet. Press the balls down and bake until the cookies are baked through.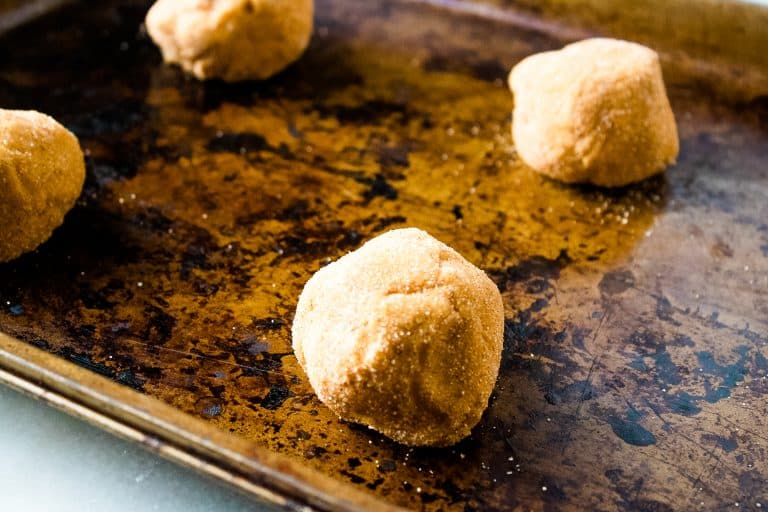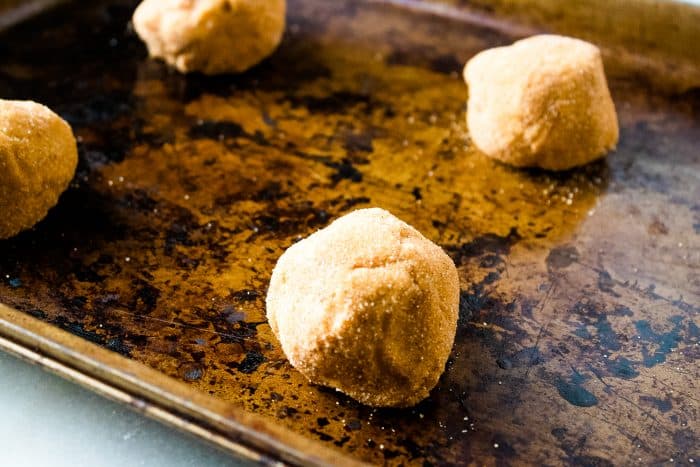 More Tasty Treats
If you love these pumpkin snickerdoodles, be sure to check out my other pumpkin desserts and these tasty fall ideas: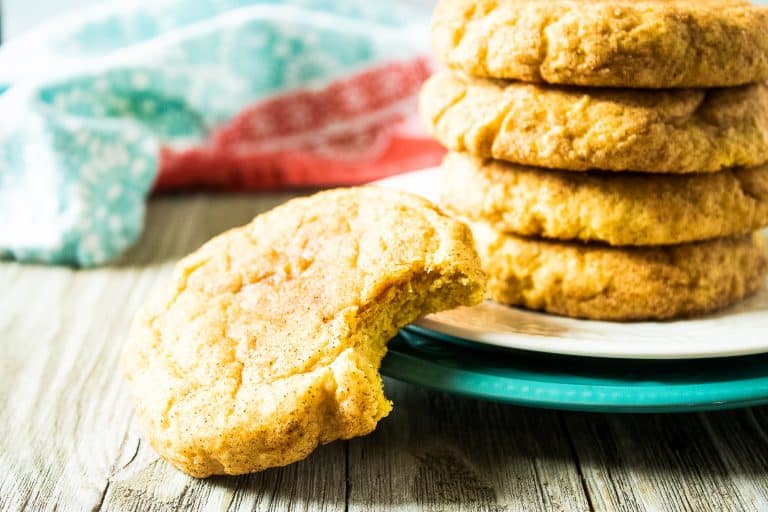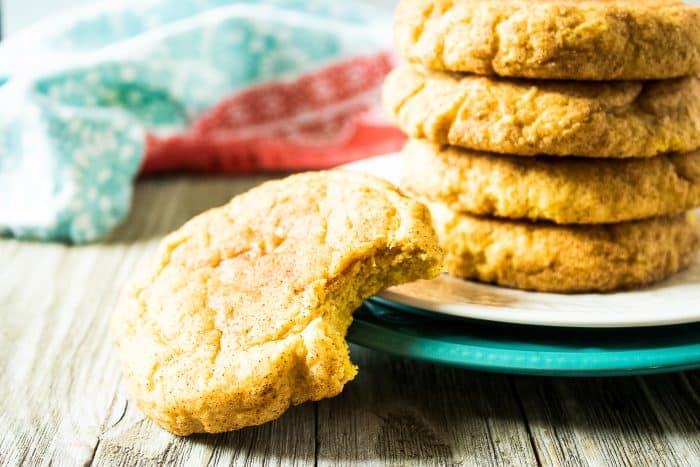 Recipe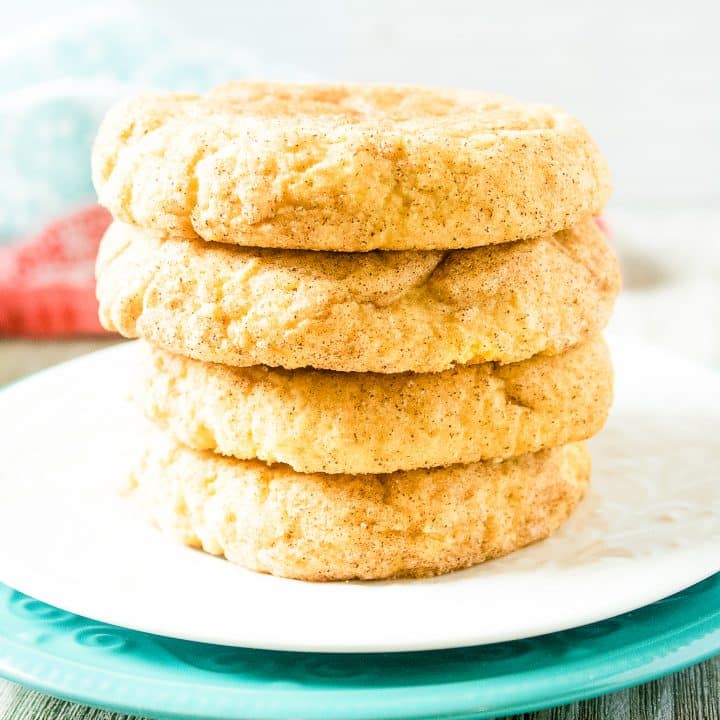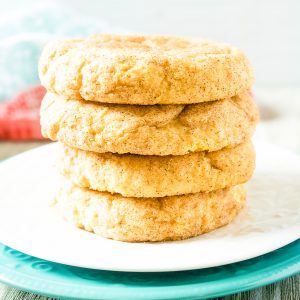 Pumpkin Snickerdoodles
These pumpkin snickerdoodles are the ultimate Fall cookie! Soft, chewy, and bursting with pumpkin spice flavor. 
Instructions
Preheat oven to 375.

Combine sugar and butter in a mixing bowl. Once the mixture is nice and smooth, add the eggs and vanilla. Add in the pumpkin. Beat or mix again until a smooth consistency.

In a separate bowl, mix dry ingredients. Slowly stir those into the butter mixture until the cookie dough is well mixed.

Mix the sugar and cinnamon for the topping either in a bowl or on a plate. I like to do this on a plate and then roll the cookie dough balls through it.

Roll batter into 2-inch size balls. Place on cookie sheet. Press each ball of dough down to flatten.
Nutrition
Serving:
1
g
Calories:
133
kcal
Carbohydrates:
19
g
Protein:
2
g
Fat:
6
g
Saturated Fat:
3
g
Polyunsaturated Fat:
2
g
Cholesterol:
24
mg
Sodium:
92
mg
Fiber:
1
g
Sugar:
10
g